When it's cold outside, all you want to do is stay in! These recipes are warming, nourishing, and are full of healthy and gorgeous vegetables. So here we've collected 15 of the best vegan soups to break those winter blues!
Winter is one of the times when I can shamelessly make soup all the time. These recipes are sure to use your spice cabinet, and break out your veggies. It's just what you need to feel good and stay healthy during the cold.
So, settle in, put on some cozy socks and get that pot a stirring because we've got a rainbow array of vegan soups for you to try!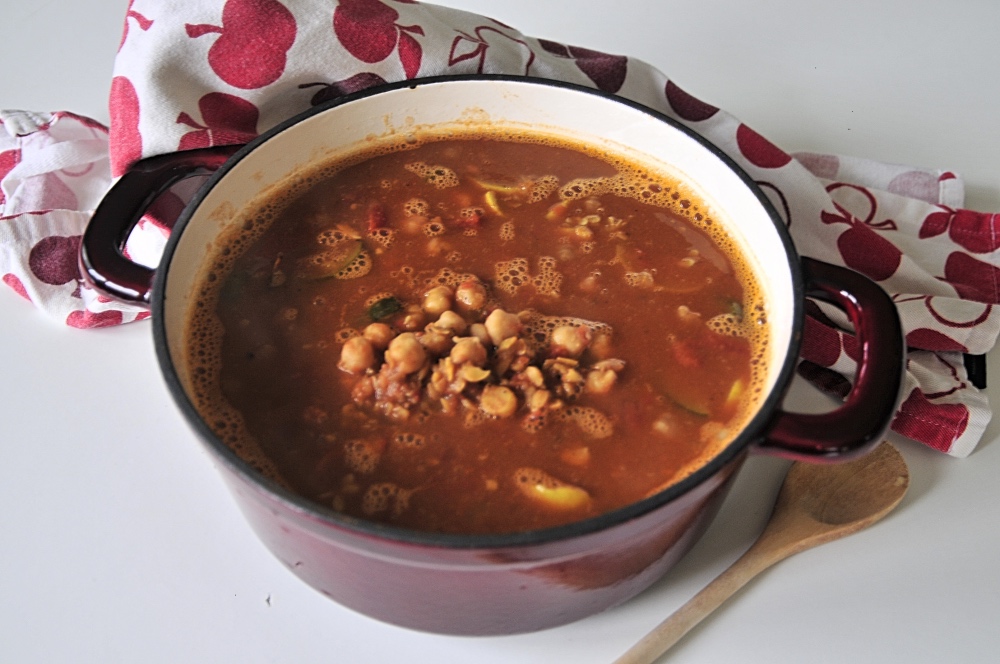 To kick off our recipe list we have a fabulous and simple vegan chili recipe from Pop Shop America! The highlight of this chili is the chickpeas, so choose a good variety and soak them overnight. Top this with fresh chives and sauerkraut if you'd like!
The creamiest, healthiest vegan cream of broccoli soup there ever was. Comfort in a bowl!
Aside: Here there really is no substitution for nuts, so if you're allergic jump to the next recipe.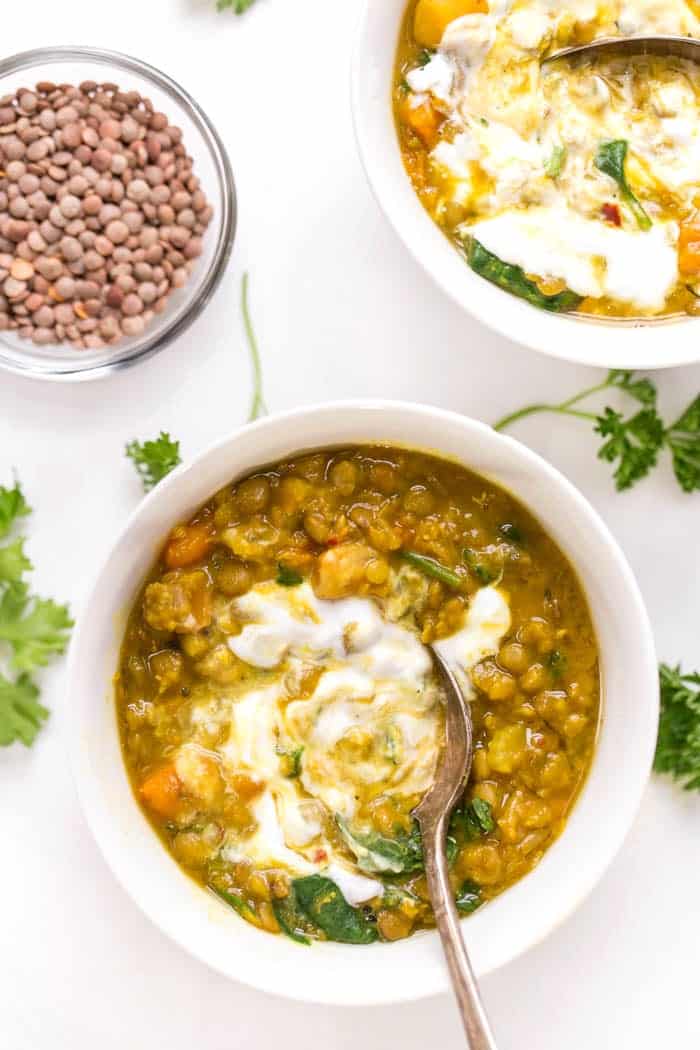 Had too many carbs this past week and looking for a break? Need A flavorful pick me up? Try this Health is wealth Detox turmeric lentil soup! Packed with good belly blues busters like garlic, turmeric, sweet potatoes, and lentils we can't get enough of this recipe!
Impress your friends with this vegan soup, because this split pea soup is simply divine! Try adding some almond milk, sage, and fennel to take the classic in a different direction. Or just top it with smoked paprika and a drizzle of olive oil and a crust of bread. Split peas are easily found in dry bags at your local grocery store.
This recipe is a superb classic vegan take; Minestrone soup! While it is laid out as an instant pot recipe guide, you can do it stove top easily as well. Bonus – It freezes well so you can store it for a lazy day!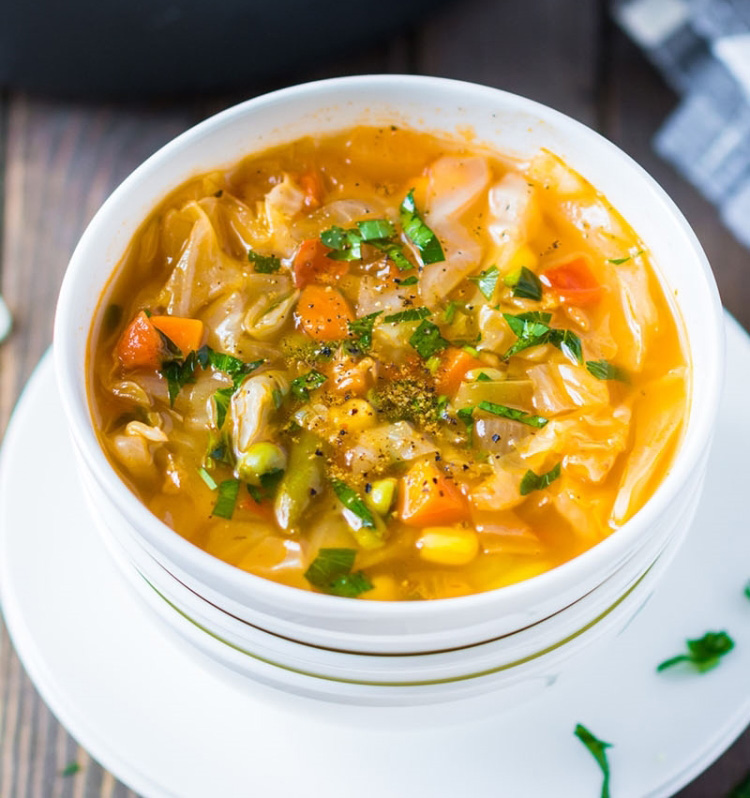 Looking for a recipe to use up that old cabbage you've got in your fridge? If not,go out and buy a head of this winter veggie, because it is PACKED with vitamins and health benefits. Cabbage is in the same family as kale and one cup of cabbage has more Vitamin C than an Orange! Now that I've sold you on this underdog veggie, check out this delish soup recipe!
Soup for breakfast? With Miso Paste?! This nutrient rich soup will break your winter blues and wake you up warmly! I like to double the miso amount recipes call for, but have what you like.
Vegan. Borscht. What more need we say? As another winter root vegetable misses your neighbors table, don't let that happen in your home. It's too delicious for that! Enjoy this rich, valentines day ready classic!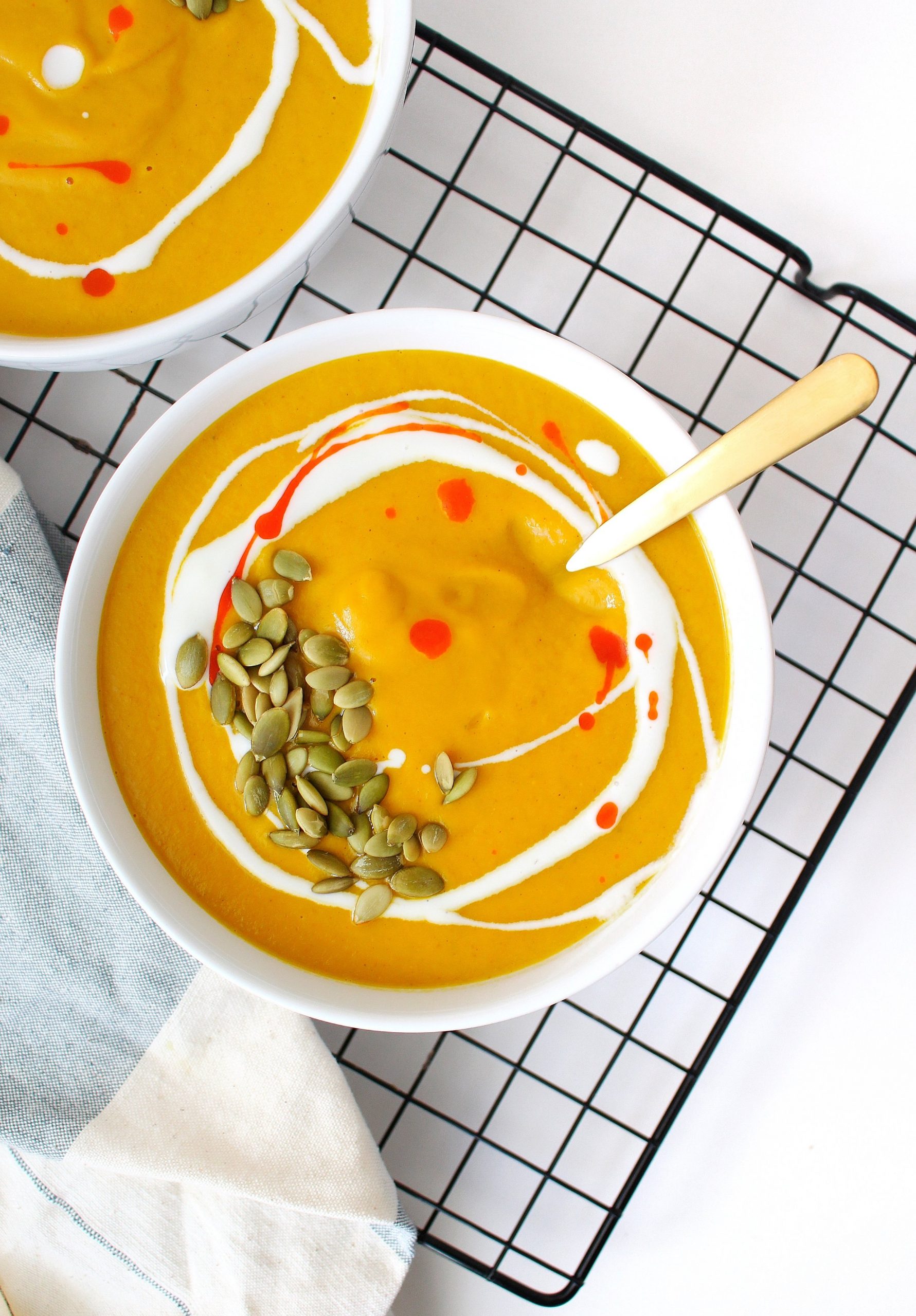 No winter is complete without a pumpkin soup thrown into its mix of dreary days! This recipe calls for pumpkin puree, but I would just as easy roast a butternut or hubbard squash to soft perfection for the soup instead! Up the Umami factors!
I can go on forever about the ease and benefits of soup as a meal; But enough of that, Enjoy this bright thai vegan soup recipe instead!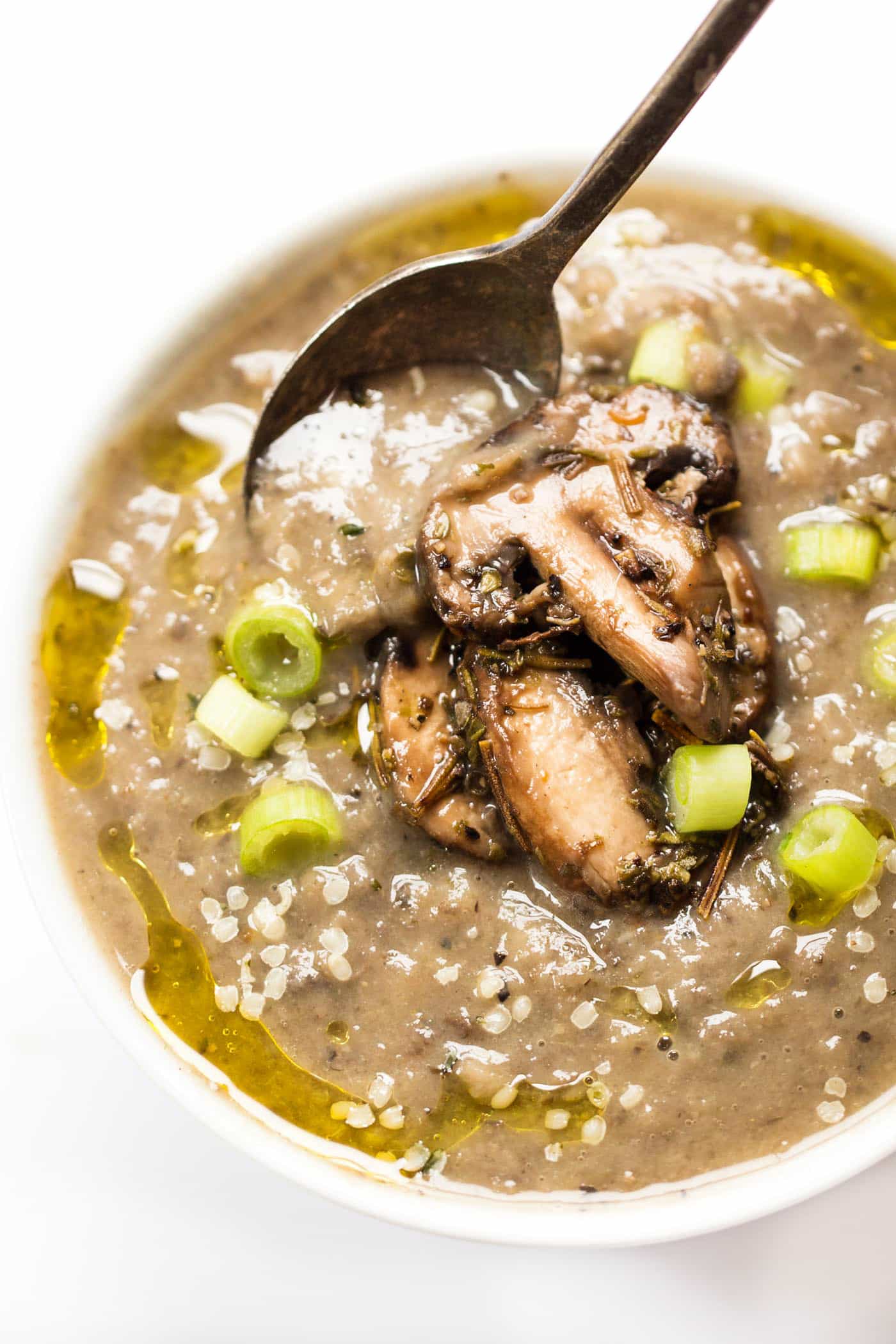 A creamy white bean and mushroom soup where the mushrooms give you an earthy richness and the beans give the soup a creamy texture — without the cream! This one is warm, cozy and comforting.
With a little mix up in spices, this sweet potato rich soup makes the whole house smell good! And, this recipe is great for slow cookers. Just turn it on in the morning before work, and let it cook!
Oh my GOSH! This recipe has me pretty thrilled. We know that after a long day of work, sometimes wonton making is not on your mind. But for a homemade vegan wonton soup? It's hard not to enjoy that work for the reward! This recipe has us ready to work and break our winter blues yet again!
Continuing on this global vegan soup search; we've got a west african style peanut soup here. Perfect if you have a jar of leftover nut butter in your fridge! Substitute peanut butter, almond butter, ground cashews – any you have as a base!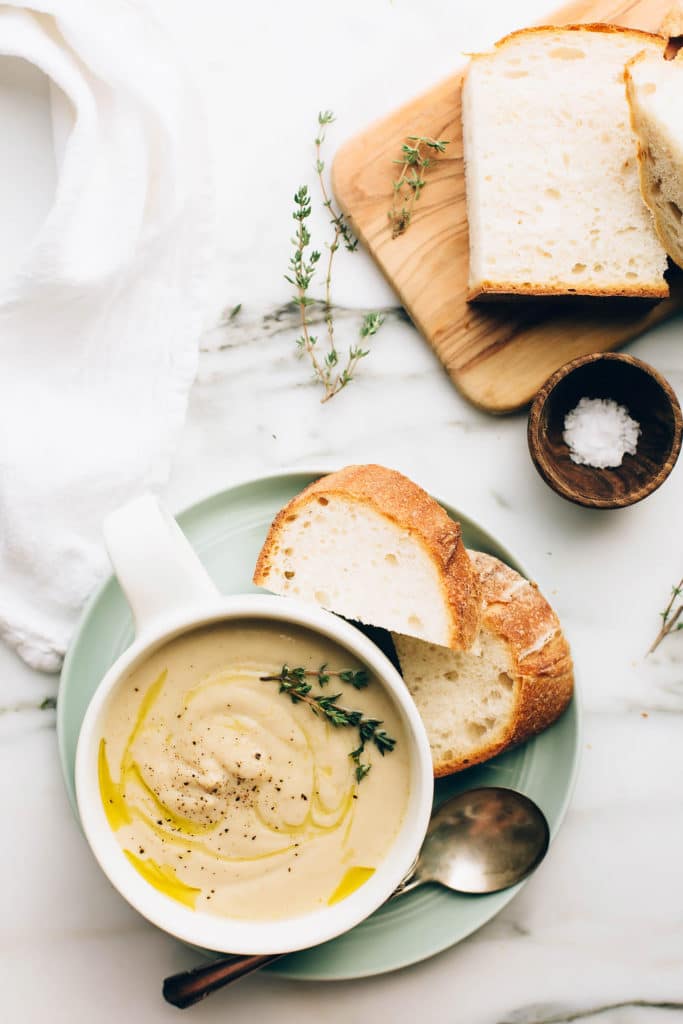 Then, as a palate cleanser for the end of the week, try this garlicky cauliflower soup. A creamy, wholesome soup for a wind down evening at home with a good side of bread or salad!
Let's Be Friends!
Insta | Pinterest | Enews | TikTok