May the 4th is right around the corner. That means it's time for all things Star Wars! If you are ready to have some family fun this year, let's make some cool crafts that will bring play time beyond the normal toys.
With these tutorials, we can get creative, make and have some fun with our favorite movie and book series. All of these Star Wars Craft Ideas are perfect for kids. Most of them are suitable for kids as young as 4. But a few of them are better for kids that are 10 plus. So parents – you may be a part of the making process. But that's part of the fun!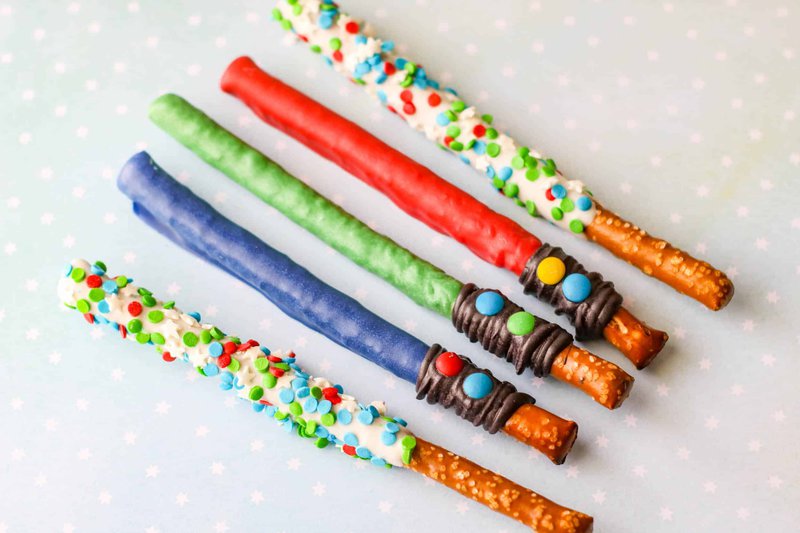 Make these tasty lightsaber snacks with the kids. These pretzel rods are coated in chocolate and easy to make. They will love creating, faux battling and having a snack!
May the 4th is right around the corner and Star Wars fans will love this super easy and cute craft to add a little force fun to the special day!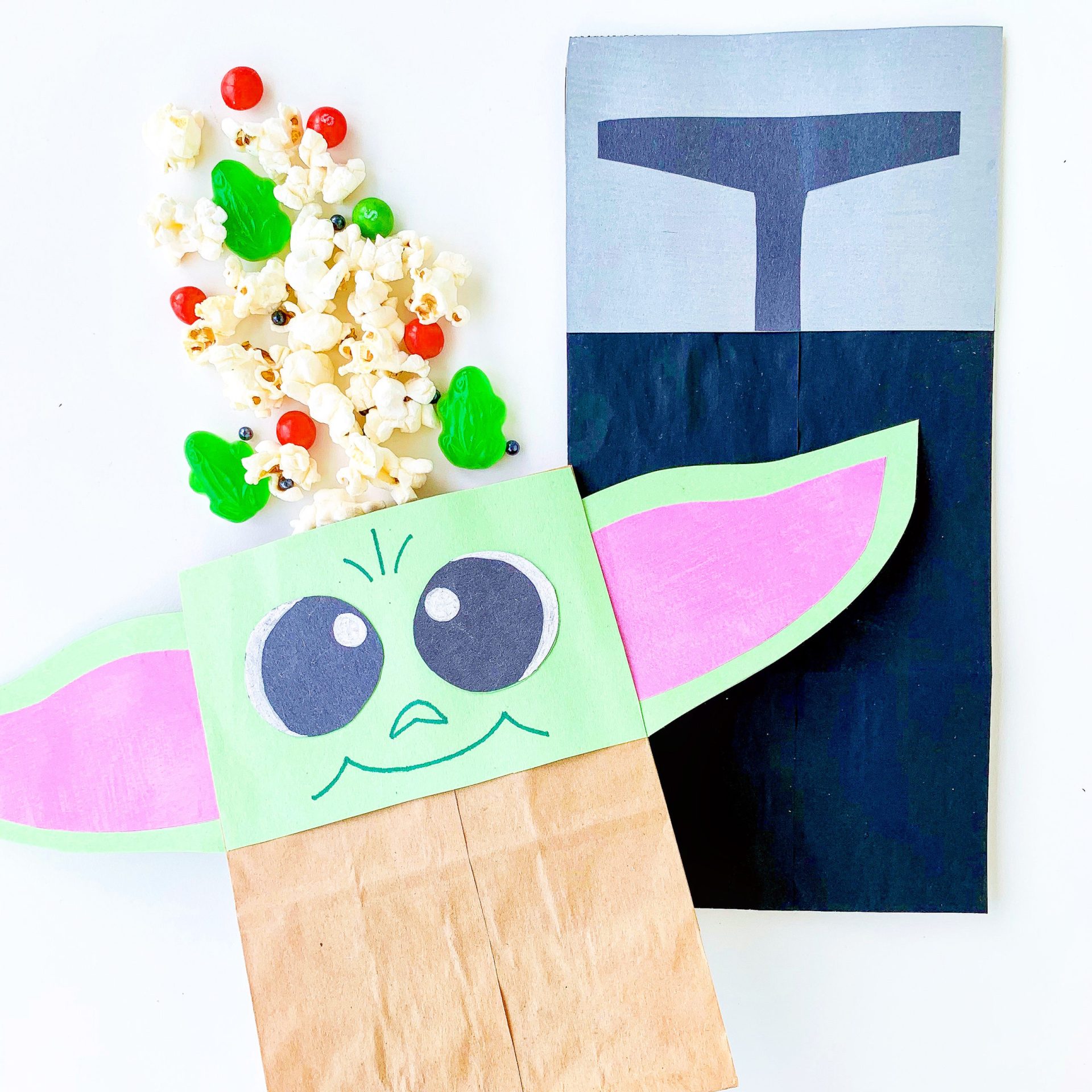 Grab a few basic supplies and turn a brown bag into something special! These Baby Yoda treat bags are perfect for kids to make and share!
This paper lantern is all about drawing and coloring and would look so cool in any kids bedroom! You could also make the moon of Endor or any of your favorite Star Wars planets.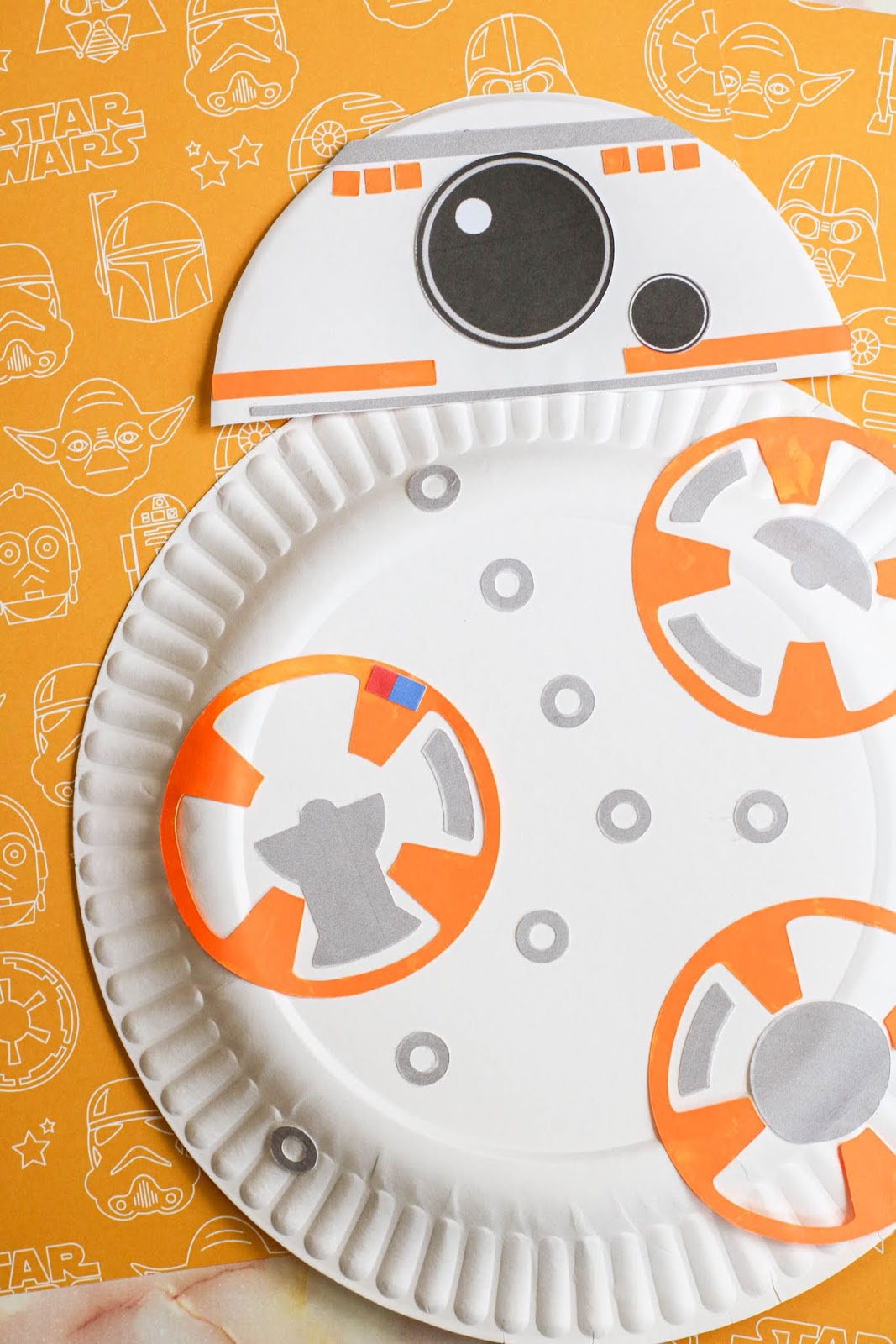 Looking for a fun Star Wars craft that kids can make and play with? This cute BB-8 droid paper plate craft is perfect! All you need are a few supplies and our free printable to make this brilliant paper plate craft which can then become a toy to play with.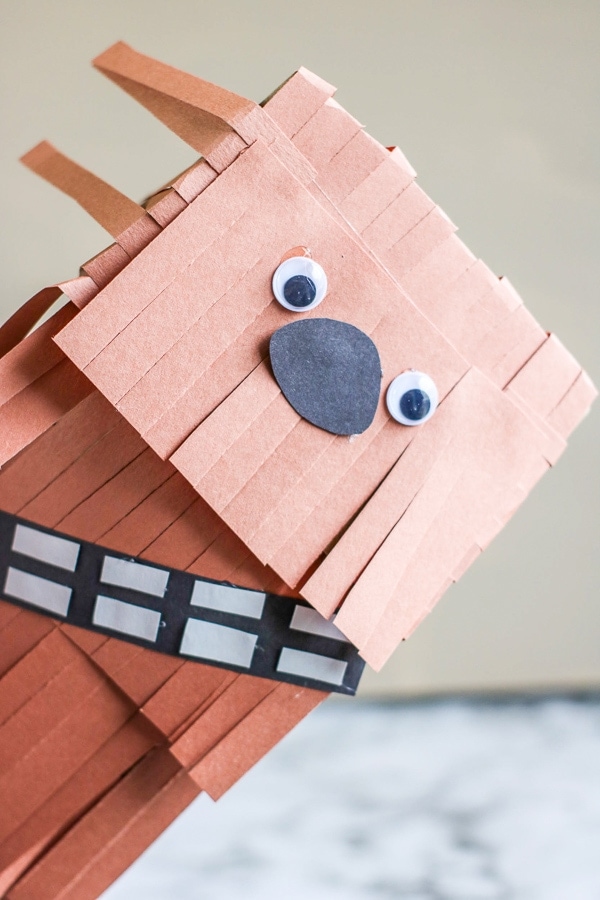 Looking for a fun Star Wars craft? We've got a fun one for you! A Chewbacca paper bag puppet! This fun craft is one the kids can make and play with!
This origami project will have kids folding up their own X Wings to play with! This is an awesome paper craft for kids and can be a great addition for play time.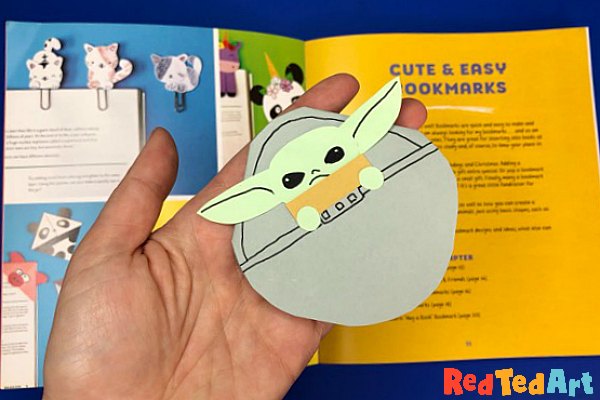 Time to make the rather cute Baby Yoda from The Mandalorian series. This Baby Yoda Corner Bookmark design is easy to make and the kids will love it.
Add a splash of cute green happiness to your window with this Baby Yoda sun catcher! It's easy to make from Shrinky Dink plastic and a free printable I made for you (and your) kids to trace.
This is the perfect craft to make just in time for May the 4th! These painted rocks are easy and fun for Star Wars fans of all ages.
If your kids are as big of a Star Wars fan as mine, you'll want to make this cute Princess Leia craft with them. The supplies are simple and this will give hours or many days of fun! It's better for older kids but you could help your younger kids make it too!
If your kids are Star Wars fans they are going to love making these super cute cardboard tube Ewoks!
It's no secret that reading can take you to galaxies far, far away. Reading is our only hope, so use these bookmarks to encourage young Jedis to use the Force and keep reading!!
These easy DIY Darth Vader Crayons are so much fun to make. Kids will enjoy using them. Perfect for Star Wars lovers everywhere.
Are you a fan of the Millennium Falcon? If so you're going to love this fun and fantastic Star Wars Craft for kids and adults to enjoy.
Let's Stay Friends!
Insta | Pinterest | Enews | TikTok