Potterheads unite! I scoured the web for all the most fun and totally free Harry Potter Printables. There are cake toppers, bunting, bookmarks, and all kinds of fun.
You know I am a super fan. Game of Thrones check. Star Wars double check. Witches triple check.
So let's check out these 21 Free Harry Potter Printables from bloggers across the globe.
Get this free set of 12 Apothecary Labels from Over the Big Moon Blog! Some of the labels included are Wolfsbane Potion, Skele-Gro Bone Regenerator, and more.
The perfect way to accessorize your Harry Potter books. These watercolor inspired printable bookmarks reflect so many of your favorite Harry Potter moments.
I love how detailed these coloring pages are! Hermione showing off her smarts just fills me with feminist joy!
How sweet are these nursery art prints? Hagrid is one of my favorite characters and there's even a Voldemort Art Piece that is so cute. Who knew that Voldemort could look so sweet!
This game is so much fun! Use it to sort anyone into their Hogwarts House. But watch out, you could be found out to be a muggle too!
I love these treat boxes so much that I also included them in this Free Printable Treat Box Round Up! We've printed these a million times IRL and I have to say, Hedwig's cage is so cute!
And here's another treat box that's perfect for candy and small gifts. It is the packaging from one of our favorite candies from the Harry Potter universe.
This printable pack includes bunting in every letter of the alphabet – so you can spell out any greeting or message. In addition to invitations, gift tags, tent cards, thank you notes, cupcake toppers and more. It has it all!
These book covers will transform any reading material into a vintage and magical read that you could only find at Hogwart's!
The Hello Kids website is a bit tough to nagivate, but just keep clicking and you can download this awesome coloring page in addition to tons more that are all Harry Potter themed!
How sweet is this illustrated Harry Potter Calendar?! It has a new character for each month – 12 total!
These quotes prints are from all of your favorite characters like Dumbledore and my personal favorite Sirius Black. Print one or print them all – frame it – or gift it!
Owl Post has made it's way from Hogwarts! Use these cards to host your very own wizard bash. 3 pages are included!
These are labeled as bookmarks but they are better as gift tags if you ask me! Download and print them for free.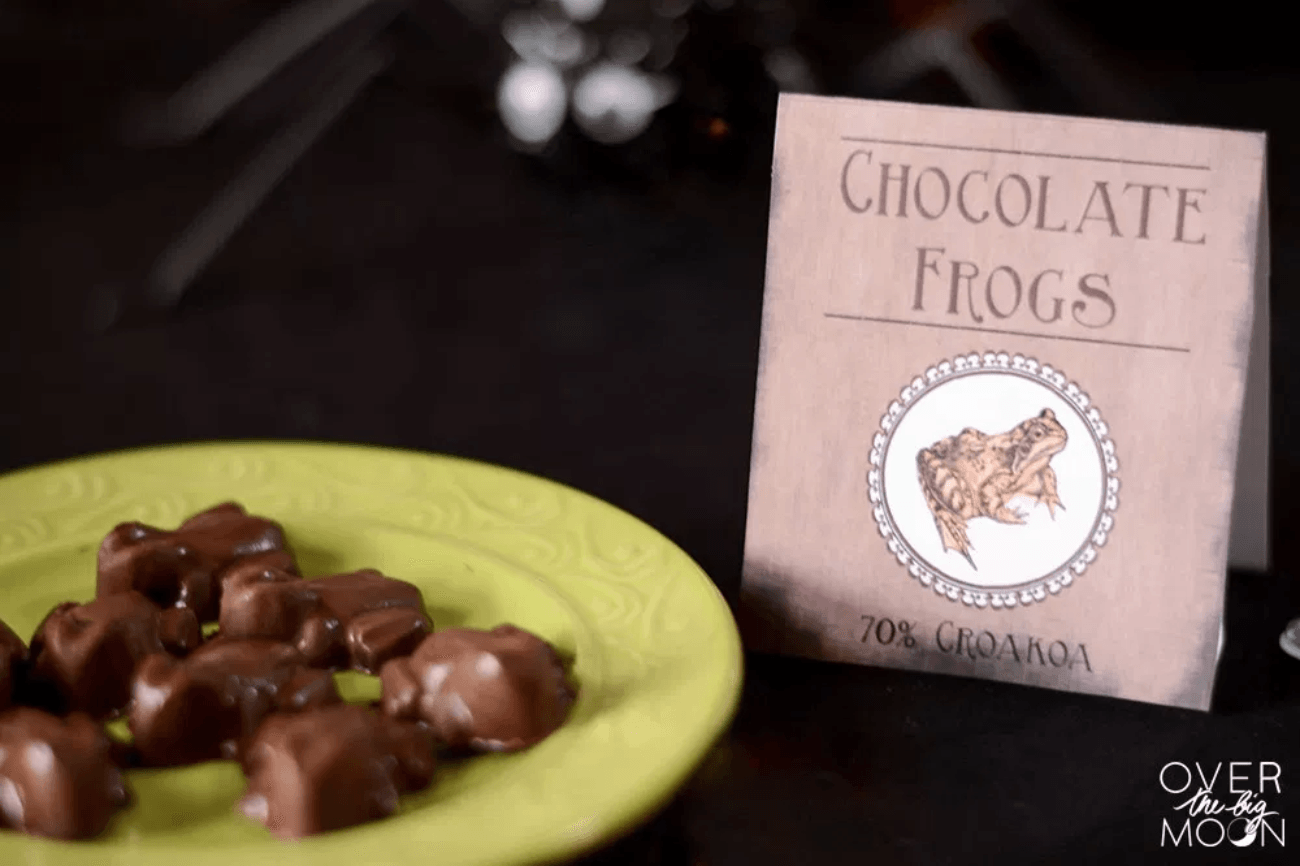 Setting up a candy display for all of your Harry Potter favorites? Here is a set of signs to make your own display.
These printable quotes are stylish and modern. There are 2 in this free set – one in pink and one in blue.
Let your house banner fly! You could use these flags as a cute decoration or add them to drinking straws too.
Okay, here's the last free Harry Potter Printable from The Cottage Market. They make so many cute printables it's hard to choose! This planner printable is so handy, so it had to be included.
How gorgeous is this Dragon Egg Art Printable? If you are a Charles Weasley fan, this is the perfect piece of art for you!
There are so many fun infographics included in this blog! One of my favorites is this wand motion poster.
Need to send that special someone a sweet message? Here's a way to do it in style. You know there's a special place in my heart when there's a Doby Valentine.
I love these art printables because they are modern and minimal. These look perfect in a frame and would make a great gift.
Bonus! Here's a Harry Potter Acceptance Letter that doubles as an invitation. This will be a lot of fun to send to all your friends and fans.
So which Harry Potter printables are you going to download and use? Tell us in the comments.
Let's Stay Friends!
Insta | Pinterest | Enews | TikTok