First off – Congratulations!  You've started your own business and you're ready to share it with the world.  Great work! Now you are ready to grow your business and make some sales! A great place to start is at a local outdoor pop up market.  These days there are so many opportunities to participate in fun local pop ups.
Outdoor markets are a great way to engage new potential customers and get your business out in the public eye.  Think of it as a forum for gauging general interest in your product, building an email list, and a chance to really sell your product and show everyone how excited you are about sharing it.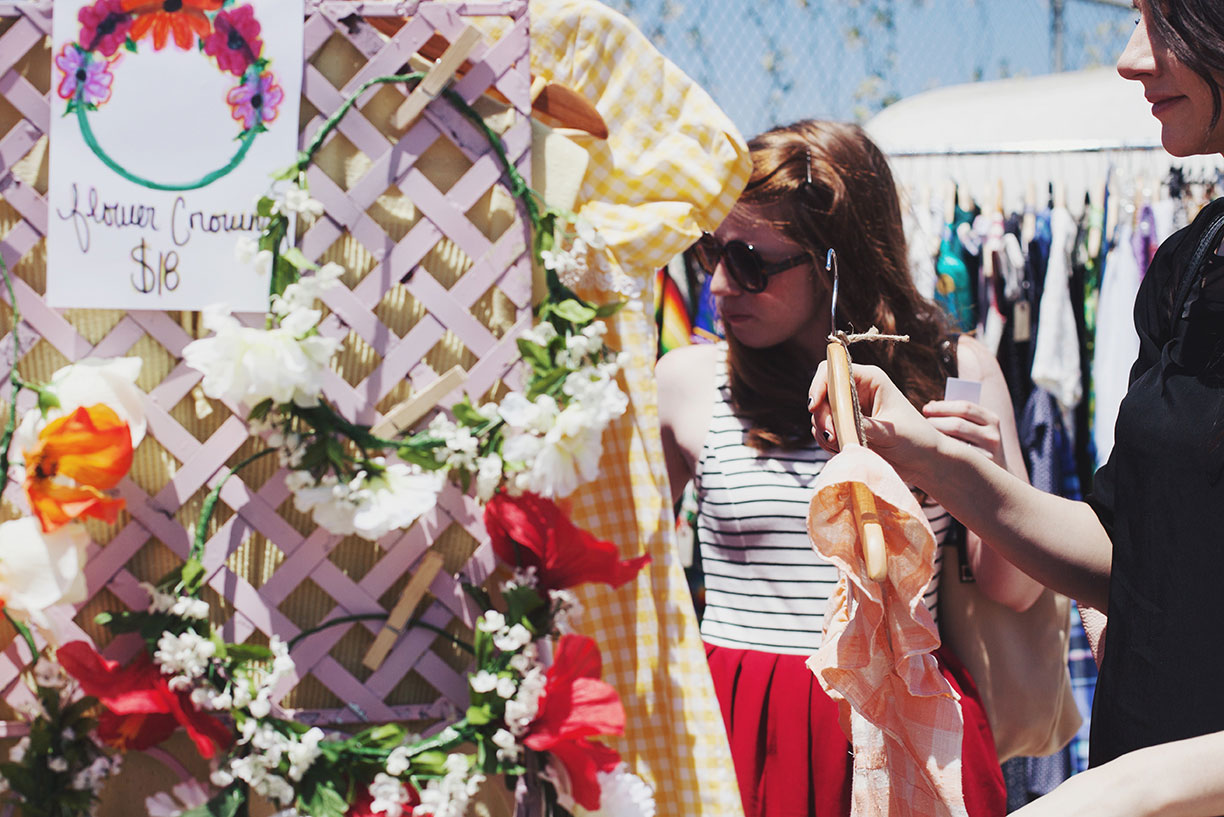 Pop Shop America has hosted events of all sizes, both indoors and outdoors.  Outdoor markets can present a particular set of concerns, but they can be so much fun!   There is some uncertainty (a.k.a. Adventure!) in participating in an outdoor market: What will the weather be like? Will it be rainy?  How should you set up your booth? How can you make your booth stand out from the rest? Well, we're here to give you a little insider information with the following ESSENTIAL MUST-DO'S for setting up your booth at an outdoor market.  
Below are a few of our tried and tested tips to make your outdoor market experience as fun and productive as possible!
Check the weather and pack accordingly – Is there any chance it may rain?  Will it be super hot outside? Make sure you and your product are protected.  Think about packing shade and covering for your product. Also remember to pack other necessities such as water, sunblock, a hat, and sunglasses for yourself.  You will have a much better time if you are comfortable and not worried about your product getting ruined. Here's our handy guide about what to bring to a craft fair.
 Be on time – Don't stress about parking or event access.  Give yourself plenty of time to work out any last minute situations that may arise.  If this is a new location to you, try to scope it out in advance so you have a good idea of the layout and where convenient parking will be.  Being on time will help prevent unnecessary stress that way you can focus on selling at the event.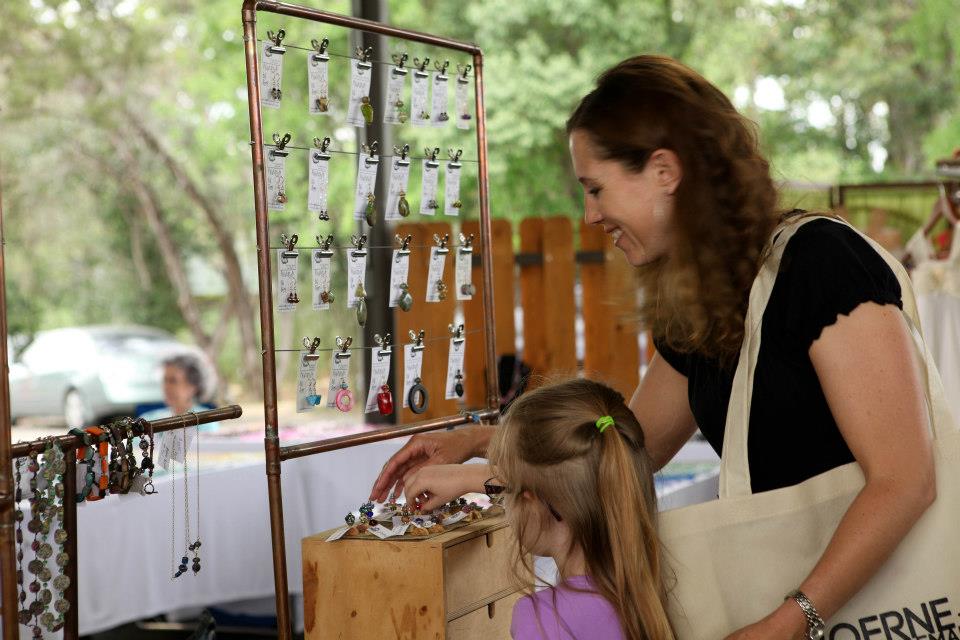 Make your booth space inviting and informative to attendees –  Make your booth a haven by decorating it in an appealing way and making sure traffic flows smoothly in and around your product.  You want to make your booth a place where people will come to chill and peruse – make sure product information is clear and appealing.  This is your opportunity to share your brand with potential customers. Remember: Good vibes are contagious! 
Have a point of interaction – A booth is a perfect setting to promote your business while having fun.  A couple of ways to interact with market attendees is to set up a photo op. or hand out a small freebie with your company info on it.  Having a point of interaction will make your booth memorable to attendees. You can also utilize this interaction to build your client contact list by gathering emails.
 Be flexible –

and plan to have fun!  In the same way that good vibes are contagious – bad vibes are also contagious!  Remember to look at the big picture and expect a few snags here and there. An outdoor market involving lots of vendors requires a great deal of communication and patience.  It always helps to do your best to work with people and keep a positive attitude, and be optimistic that others are doing the same.
We know these essential must-do tips will help make your experience easier and more fun at your next outdoor market!  As we see it, the whole point of participating in an outdoor market is to grow your business in fun way.
For a first-hand account from Pop Shop America founder Brittany Bly of what it's like to participate in an outdoor market, check out her article on hanging out with the amazing people at Renegade Craft Fair.
We look forward to seeing you out there, and don't forget to take great pictures!
Let's Stay Friends!
Insta | Pinterest | Enews | TikTok