I love working with handmade boutiques because it's a great way to reach new people, collaborate with shops, and make money too! Although most makers will have their greatest success with in person sales like pop up markets, or if they are total web gurus, they may have their greatest sales on Etsy.
But the great thing about working with in person boutiques is how fun and low stress it can be. Here are our greatest tips and tricks on how to get your handmade goods into local boutiques.
Email or Make an Appointment
Always, always email call or make an appointment! Shop hours are for customers and bringing work in person without an appointment is confusing to customers and takes away the attention of the shop staff. The shop staff is there to make sales, answer questions, and even prevent theft from time to time. So showing up without an appointment can be distracting.
Also, without an appointment there's no telling if the right person will even be in the store!
Have Good Product Photos and Social Media Links
When you email or call to get an appointment, be sure to send web links to the places where your work can be reviewed. Boutiques are busy and certainly don't want to waste your time either! Most of the review process can likely be done online. Some boutiques, like ours for example, can't review work without a link to a facebook business page, Etsy, Instagram or something.
It's the digital age so use these tools to your advantage!
If you don't have good product photos, be prepared to drop sample items off in person. If you use this method, make sure the items are samples that are clearly labeled. It's easiest if the boutiques can just keep the item, or you include return packaging to get it back to you. It's not ideal, because it means you are spending a bit of money. But it can work like a charm!
Promote the Boutiques You Work With
Nothing fills my heart with joy more than seeing brands support the shops that sell their goods! It can be such a great relationship if it's symbiotic. Shops spend a lot of time promoting the work that brands make, spending money with brands, cleaning their work, telling people about it, and more. So do them a favor and support them too but promoting the shop on your social media and to friends.
Stop by occasionally to say hi, show up to their events, and share their events with your friends. This will help everybody win.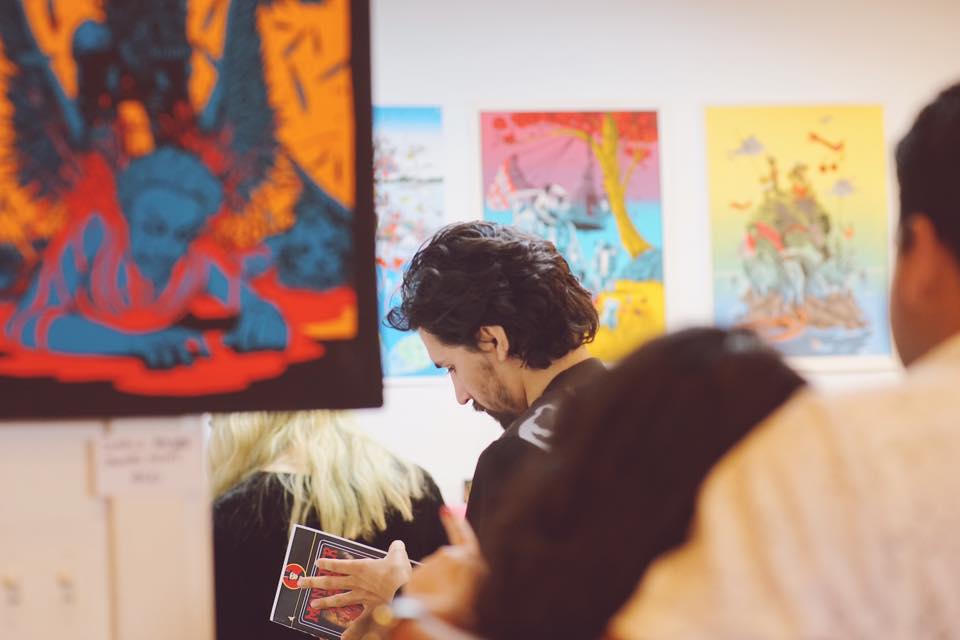 Be Professional in the Store
This one hopefully goes without saying! But try to make a good impression in the store. When you stop by, be sure you are nice to customers and that you are nice to employees. Even if they are displaying your items incorrectly or have the prices wrong. Any number of things can go wrong but working with someone that is looking for solutions rather than problems is the greatest gift in the world!
Get Your Own Wholesale Price Template from the Etsy Shop AIW Solutions
Have a Wholesale Line Sheet
Make it even easier for shops to carry your work by providing a wholesale line sheet. This is great for makers because it gets artists paid! Having a wholesale option encourages shops to make a purchase ahead of time and pay for all of the work, all at once! A great line sheet will include photos of the individual items, the price per item, minimum orders per item, and the minimum total order.
Most makers start at $100 – $250 for their first minimum order and no requirements after that. But you should use your best judgement when creating your own wholesale line sheet.
Know Your Consignment Prices
Making your consignment prices consistent and easy to follow is a must! Your consignment prices should be higher than your wholesale prices. It's a normal thing to do because consignment does have a bit of liability to it.
Make sure you keep accurate records of what consignment you have at any boutique. The easiest way is to create a spreadsheet with descriptions, prices, and your contact information. Give a spreadsheet to the shop both in person and via email whenever you are bringing in new work.
I don't recommend offering consignment to any boutiques that aren't within a few hours of your home or work. Consignment is something that needs to be checked up with regularly, and so consigning to faraway places can be problematic. Leave the faraway boutiques to wholesale.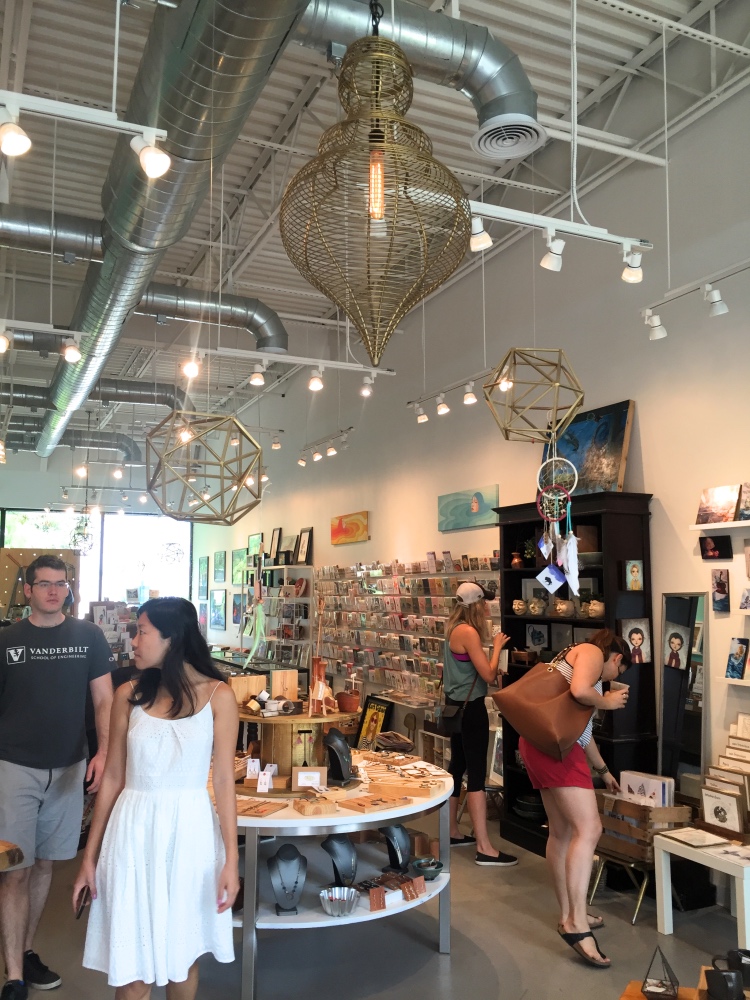 When Consigning, Check on your Work Often
Does your work need to be cleaned, dusted? Does your packaging occasionally get damaged? These are some things to consider and check on. A boutique doesn't know your work as intimately as you do, and they might not see the details of your work that need special attention.
So help your boutiques out by popping by and taking care of those needs! It's also a great opportunity to make social media posts promoting your work in their store. And it's a great way to see what items are selling and what aren't. And it's nice to connect and develop long term friendships with your work colleagues.
Don't Try to Get the Exact Same Work into Multiple Boutiques
Boutiques want to keep a fresh experience for their shoppers! Don't add the exact same work to lots of the same types of boutiques, especially if they're in the same area. One or two that are similar are totally fine but more than that is problematic.
When you try to put the exact same work in too many boutiques, you actually create competition with yourself! A great way around this is to offer exclusives and special work for each store. This is a great way to get your customers excited about limited goods and where your different pieces are available.
Shrug Off Rejection
It's not personal. It's business.
This mantra should be repeated and repeated. If a shop can't accept your work, it doesn't have anything to do with you! And you can always reapply and reach out again in a year or two.
For example, we don't carry kids items. I know some businesses that make crazy adorable kids items that if you are a mom you must get (like Reserved Only for example or Three Hearts Apparel).
I adore them. But we don't carry their work in store. You can find their work in similar yet different stores like Launch, Space Montrose, and The Collective in Sugarland.
Dust Yourself Off and Try Again
Just because one shop isn't interested, it doesn't mean that the business is over. Get yourself back out there. And the sooner the better.
Any boutiques that were not interested, you can always try again in a year or two. Also, consider thinking outside the box and exploring new parts of your city to find the right boutique for you.
And this is a big one: Listen to the feedback! Don't be afraid to change what you are doing to help it work better for your audience. Change is good!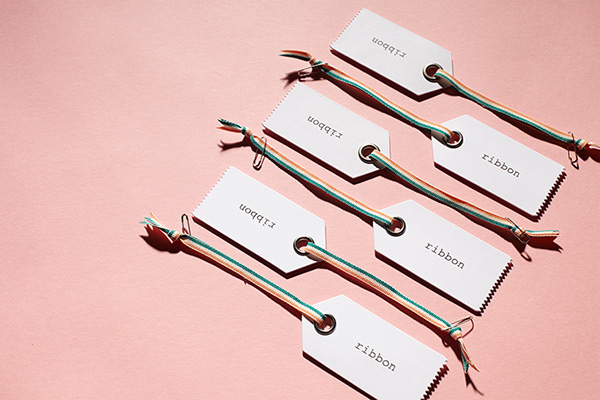 Tag, Bag, and Organize the Items when Dropping them Off
Make sure that each item has an understood price! If your line sheet could be confusing, be sure to separate and label your items in groups or individually.
Even if you emailed a wholesale line sheet, or consignment price sheet, include another copy when you drop the items off! This will make everything so much clearer and prevent any mistakes.
New Items? Start the process over!
If you have new items, be sure to email photos and prices and start the whole process again. If you want the boutique to see the items in person, dropping off samples is totally amazing and so nice! But it's not necessary.
But it can be confusing to if new works appears without a quick discussion.
Need More Business Tips? Check this out!
Let's Stay Friends!
Insta | Pinterest | Enews | TikTok