This and other blogs at popshopamerica.com include affiliate links.
From Left to Right and Top to Bottom: Red Velvet NYC, Whisk Takers, Sweet Elizabeth, & The Innocent Bakers
Are you ready to bake your heart out? Then you must try these 7 Subscription Baking Boxes! It's the perfect way to get new and fresh kitchen ideas every month. It's a cool way to try out new techniques and supplies with guidance and make something special!
You know we love recipes and we love subscription boxes so combining the two is so much fun. So let's get started taking a deeper look at this boxes to see which one is right for you.
Box Cost: Most are $18.95, Delivers Monthly
Box Features: With this box, choose between themes like Chocolate Lovers or Surprise Me. They even have nut free, gluten free, and vegan options!
Who is this Box Best For: This box is best for anyone with dietary restrictions, allergies, or taste preferences. It's amazing how many different options there are! Recipes include Pistachio Cake, Maple Pecan Blondies, and Cookies and Cream Brownies.
Box Cost:$24.95 with Free Shipping, Ships Monthly
Box Features: In addition to the free shipping, which makes ordering stress free, Mix Box by Homemade Bakers is EXTREMELY well reviewed!
Who is this Box Best For: This box is perfect for gift giving and novice bakers. But it is not suitable for those with gluten or nut allergies. Recipes include Double Chocolate Zucchini Bread, Strawberry Almond Teacake, and Nutella Swirl Banana Muffins.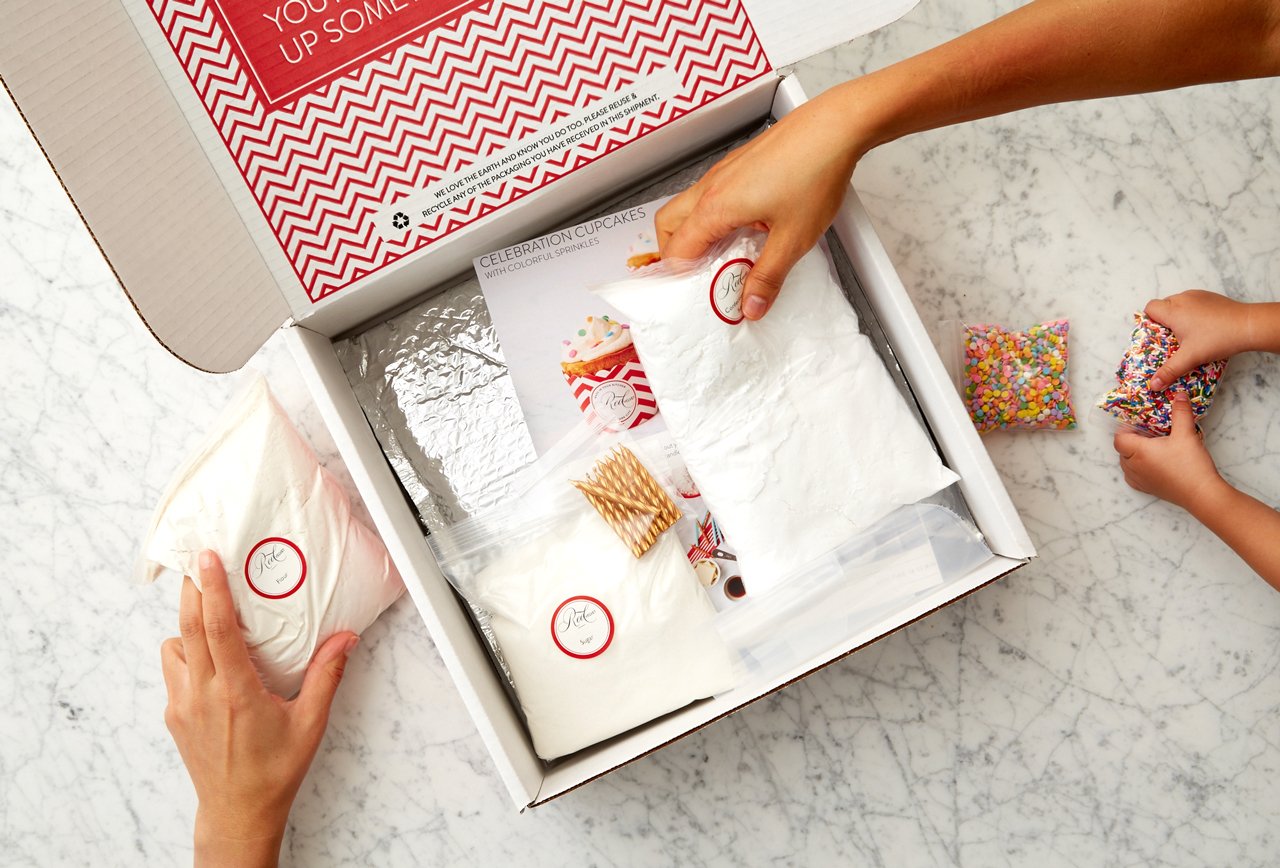 Box Cost: $45.75, Ships Monthly
Box Features: This box includes ingredients to make not 1, but 2 desserts!
Who is this Box Best For: Red Velvet NYC would be my first choice of all these boxes. The photos look dreamy and the recipes sound amazing. They do offer gluten free and peanut free recipes by request. Please make this note during checkout. Recipes include: Flourless Pecan Chocolate Cookies, Madeleines with Orange Blossom, and Matcha Swirl Cookies with White Chocolate & Black Sesame (shown at the top.)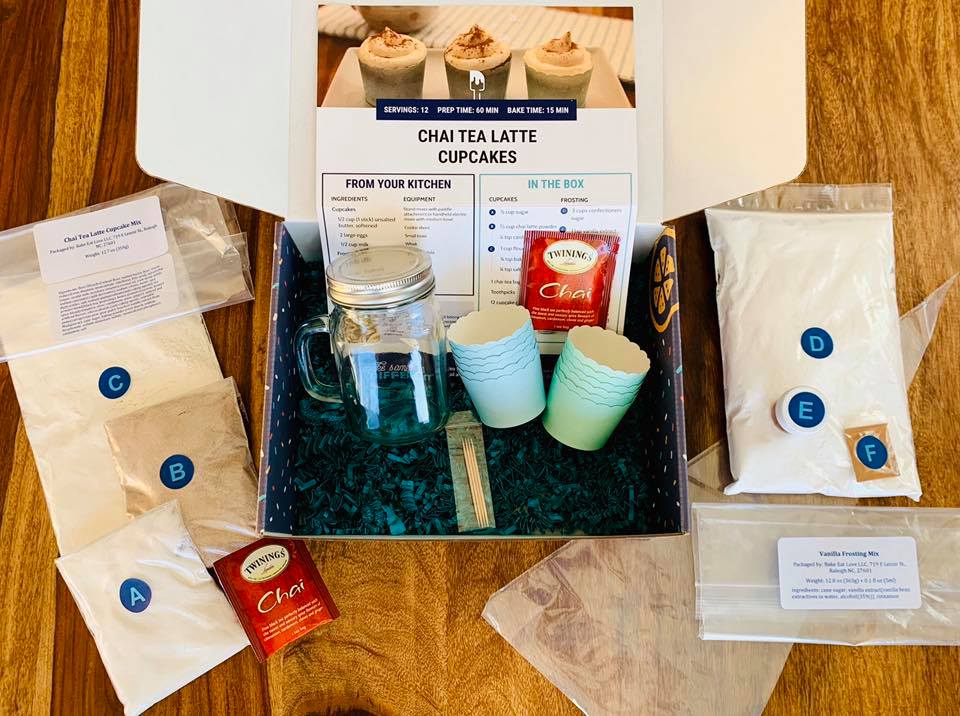 Box Cost: $30.95, Ships Monthly
Box Features:Well, I am super excited to tell you that this box even includes Ice Cream Recipes. Yum!
Who is this Box Best For: This box is extra fun because there are often cute supplies like cupcake liners and cupcake toppers. Thus, it's another great gift box and works well for parties or sharing. Recipes include Coconut Nest Cupcakes, Toasted Lemon Meringue Pie Cupcakes, and Lemon Lavender Tea Cookies.
Box Cost:$39.99, Ships Quarterly
Box Features: A unique feature is that it includes decorating tutorials! This box is for someone looking to become an professional baker/artist.
Who is this Box Best For: Sweet Elizabeth is a brand new box and is so dreamy and cute! This would be my 2nd choice from every box on this list. To understand what this box is all about, get to know Sweet Elizabeth from her blog here.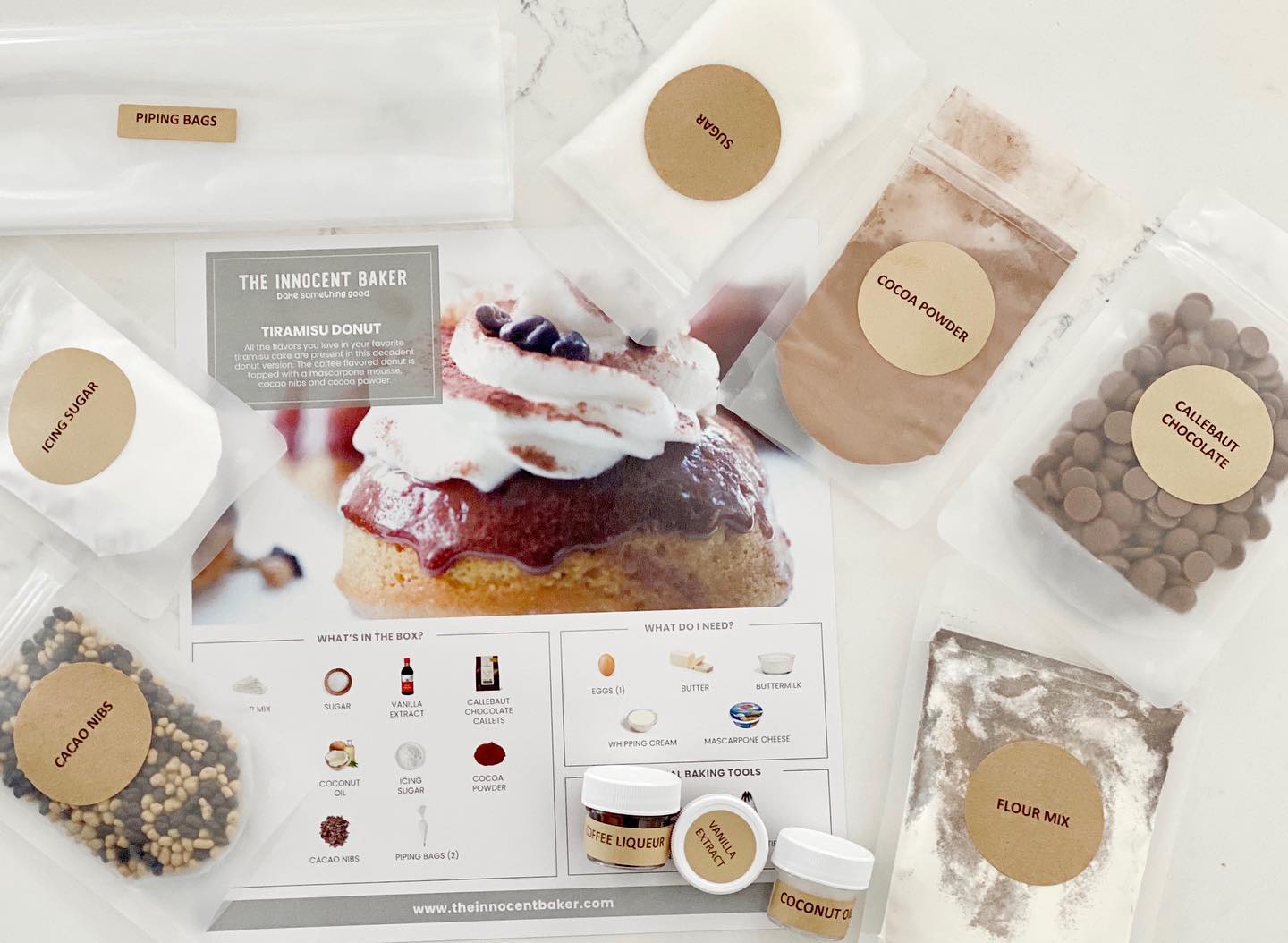 Box Cost: $42.50 CAD, Ships Monthly
Box Features: Hello Canadians! Here is the Subscription Baking Box for you.
Who is this Box Best For: This box sounds absolutely amazing and is perfect for anyone living in Canada! It does not ship anywhere else. Recipes include Red Velvet Donuts, Coconut Lime Cheesecakes, and London Fog Macarons (shown above.)
Box Cost: $14.99, Ships Monthly
Box Features: Move over humans, this box is for your favorite pooch!
Who is this Box Best For: Make new and cool dog treat recipes every month for your favorite furry friend. This box is created by Whisk Takers, at the top of our list – but we couldn't leave out our favorite dog pals! Ingredients include: Chicken and Beef in addition to healthy ingredients like turmeric.
So which Subscription Baking Box are you going to try? And which recipe is your favorite? Tell us in the comments! And if you love these boxes, happy baking!
Let's Be Friends!
Insta | Pinterest | Enews | TikTok