-4 days until Christmas and it's time for gift wrapping! Probably my very favourite activity of the festive season only second to biscuits baking!
I love taking care of my gift wrapping, making sure everything is perfect even on the outsite and the presents are a real pleasure to look at. I see it as a chance of adding that extra little touch and I'm always on the look out for new ideas to decorate my wrapping. This year I wanted to create something completely handmade for my gift tags, so I armed myself with air drying clay and some cute alphabet stamps and made my own gift tags from scratch.
They came out way too pretty not to share them! This tutorial is perfect for some last minute gift wrapping and to get the children involved in the activity as well. In less than 24 hours you'll have some beautiful customized DIY clay gift tags the receiver can also keep as a memory of the day.
DIY Clay Gift Tags
Materials:
– DAS air drying clay – white
– Vintage Alphabet Stamp Set
– Parchment Paper

– Rolling Pin

– X-ACTO Knife
+ Scissors
+ Paper/Plastic Straws

– Free Printable DIY Clay Gift Tags Templates (click to download)
Optional: Clay Sealer
Method:
1. Place your DAS clay in between two foils of parchment paper and use a rolling pin to evenly roll out the clay into a 0,5cm thick flat layer.
2. Print the Free Printable DIY Clay Gift Tags Templates and cut out your favourites, then use them as a stencil to cut a perfect shape out of your clay with the help of a cutter.
3. Take a paper or plastic straw and use it to create a hole for the ribbon on the top of the tags.
4. Then use your alphabet stamps set to create some custom messages. You could even write the receivers names or nice festive phrases.
5. Leave to dry for 24h and you're done! If you wish, brush or spray some clay sealer on top for a glossy finish, or leave it mat if you prefer. Now you're ready to start wrapping!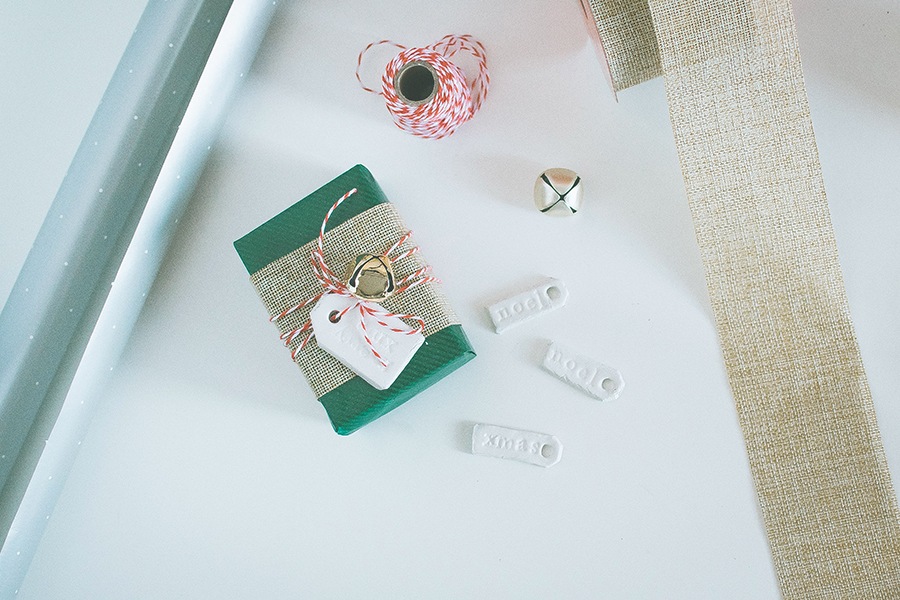 I hope you have fun with this little festive project. Stay tuned for a new tutorial soon, if you are after some creative gift wrapping ideas…
---
Let's Stay Friends!
Insta | Pinterest | Enews | TikTok