Love gardening and the outdoors? These DIY Clay Seed Bombs make the perfect gift or the perfect thing to throw over any fence into an abandoned lot! It's a wonderful way to spruce up the neighborhood!If you want to grab the supplies to make this for yourself, shop the DIY Seed Bombs Kit here.
We've shown you how to make Seed Bombs with paper here. We've shown you how to make cute gift worthy paper seed packets here but here's a fun little twist.
The clay makes these seed bombs super sturdy and heavy enough to easily launch over a fence into an abandoned property. And the clay makes these DIY Seed Bombs so pretty!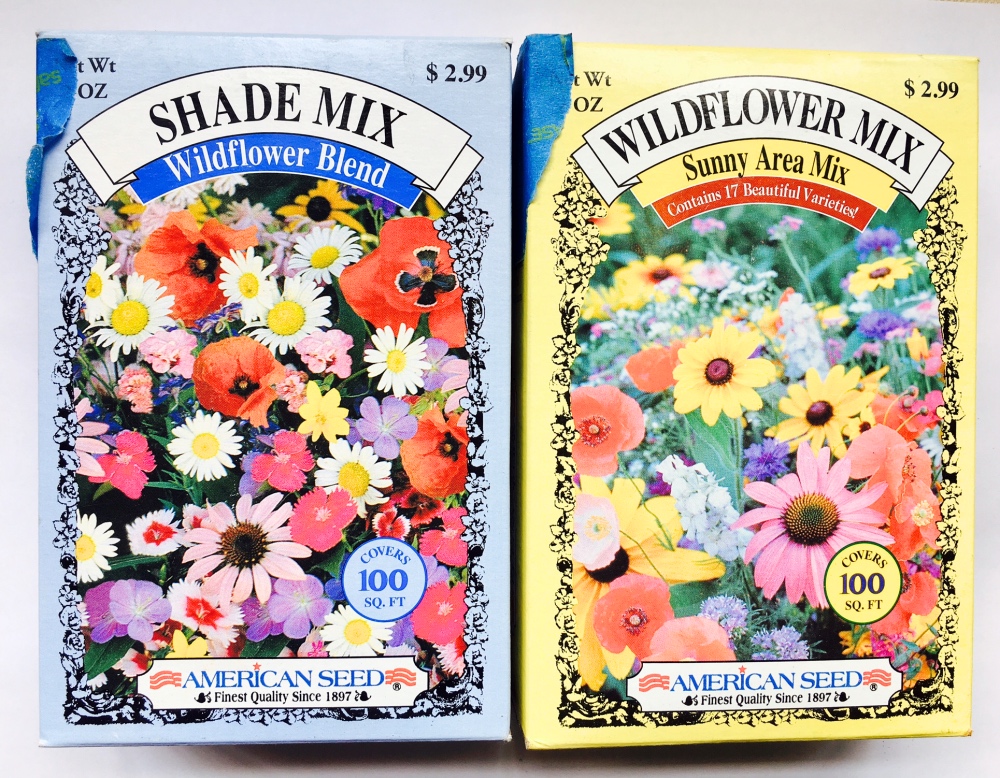 DIY Clay Seed Bomb Supplies:
This DIY Clay Seed Bomb Kit at Pop Shop America here
Seeds
Air Dry Clay (there are lots of different colors available)
Potting Soil
Water
You can use any kind of seeds. The cuter the better! I like to make my DIY Clay Seed Bombs with blends of flowers. I've seen them made with sprouts and veggie seeds too. You can pick any kind you like, whether it's sunflowers or California poppies. The important thing to consider is whether it's a sunny or shady loving plant. This will help you figure out where to plant your seed bombs.
Start with the air dry clay. Spread it out into a pancake that 1/2 thick or less. Try to keep the thickness consistent throughout. Next add your soil, a little mist of water, and add your seeds.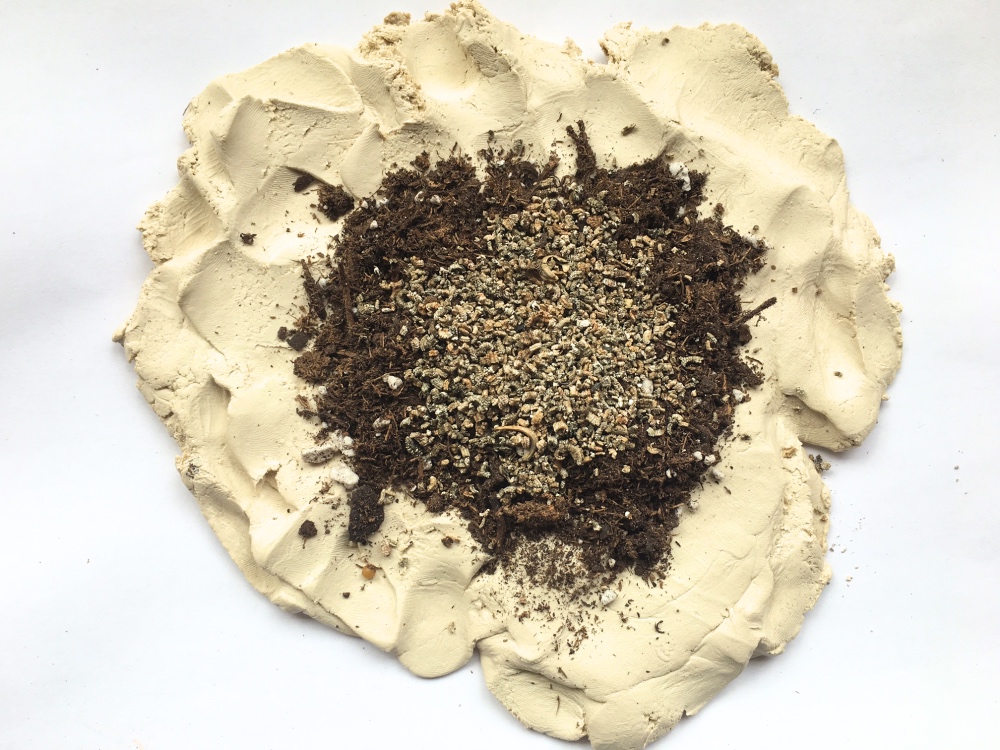 Your DIY Clay Seed Bombs will look like this. And this, in my opinion, is when your seed bombs look the prettiest! I love the color and the ombre layers.
Next, gently fold one side of the clay across your blend. Be careful to keep the soil and seeds inside. Then fold the other side into the mix.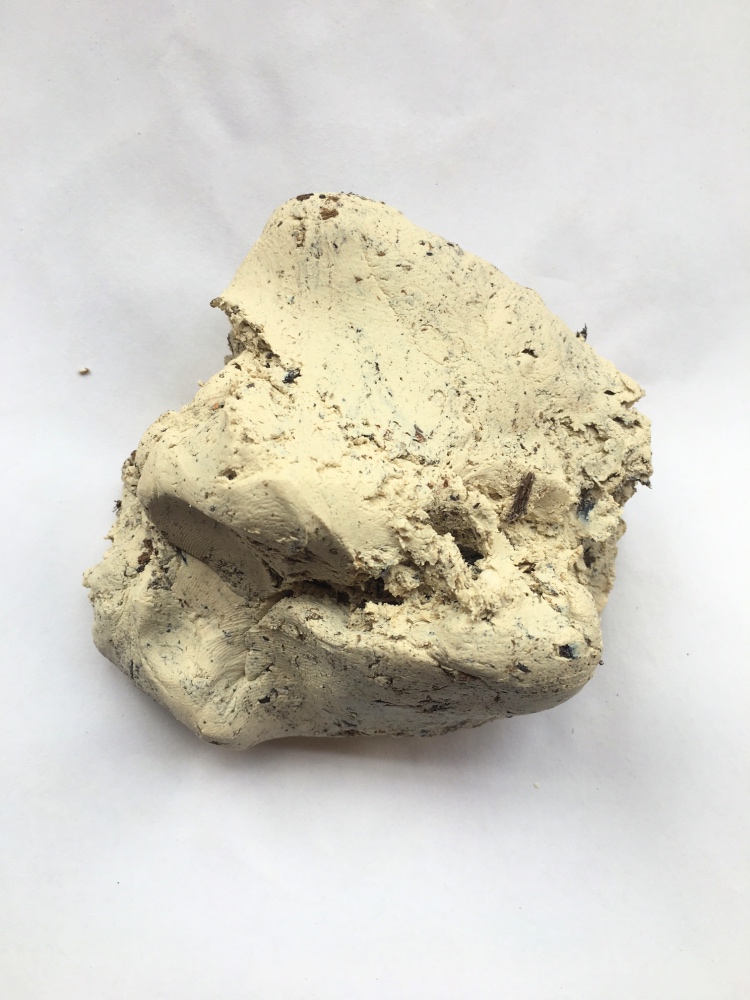 Gently blend and mix together the clay, soil, seeds, and water until you have it all together in one big ball.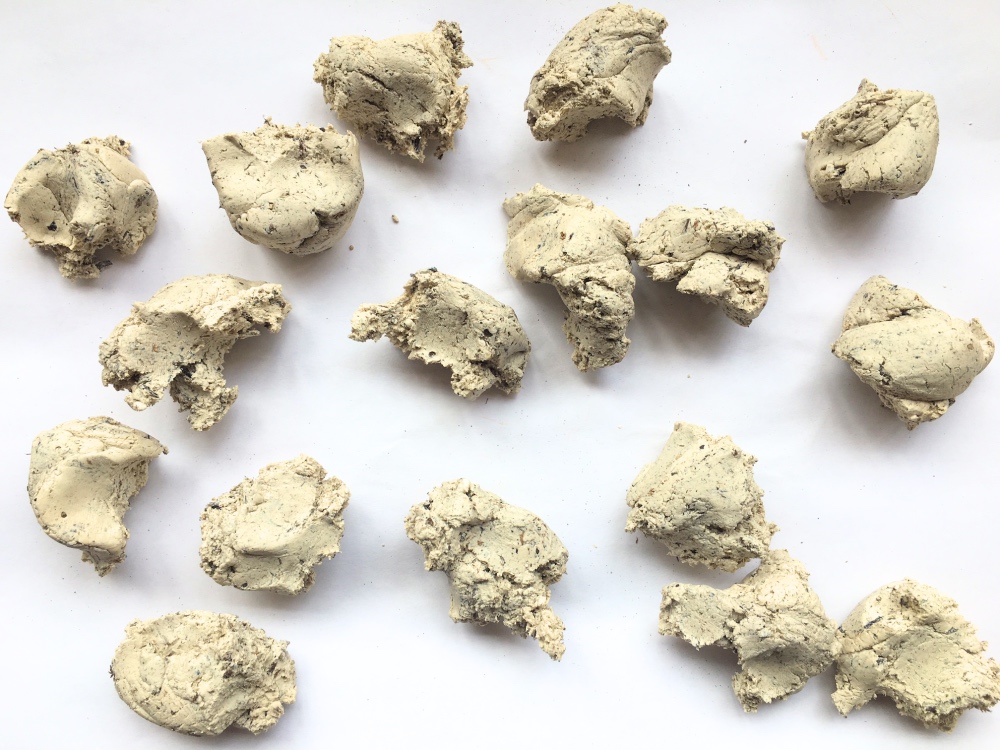 Break into bunches about the width of a quarter. Roll into smooth and perfect spheres.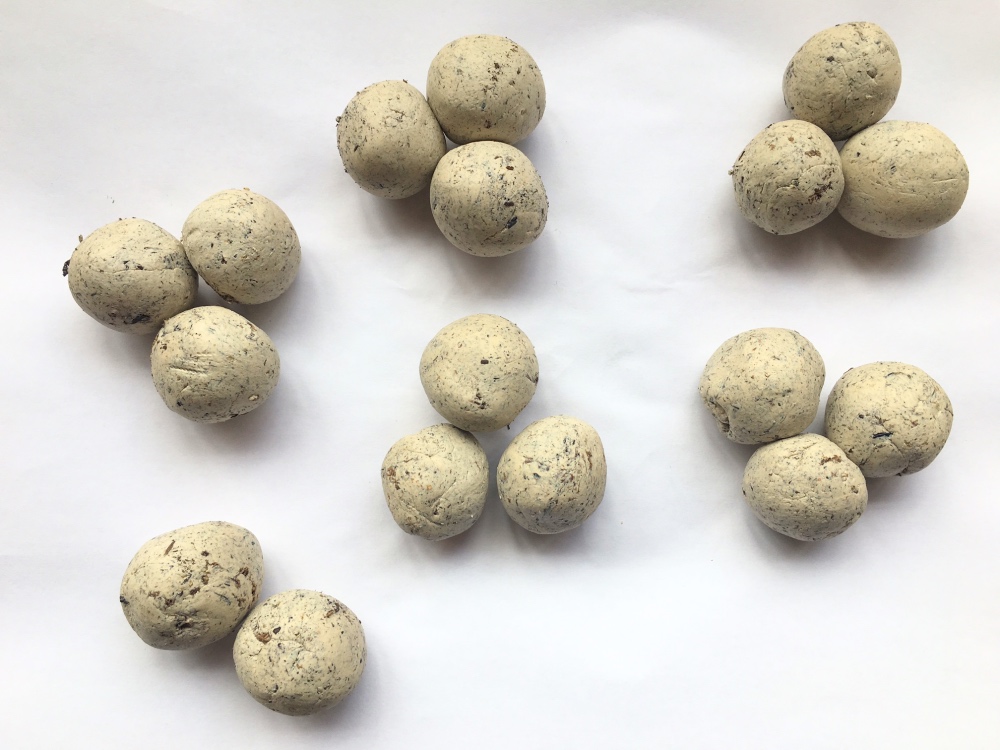 DIY Seed Bomb Tips:
Working with the clay can be really messy! The clay washes off easily with soap and water but make sure you have some handy.
Notice how we didn't have measurements for the clay, soil, and seeds? That's because you can eyeball everything! Just make sure you have more clay than soil and seeds.
Planting: These seeds were spring planters. That means it's best to plant right after the last frost. For us in Texas, that's usually late February. The more north you go (or south below the equator) the later in the season you will want to plant them. Here's a handy planting chart for flowers and vegetables.
The clay makes these DIY Seed Bombs really sturdy! That makes these great for throwing over a fence into an abandoned lot or using a sling shot to launch them anywhere. If you want to make them for yourself, you can get all the supplies here on our website – Pop Shop America.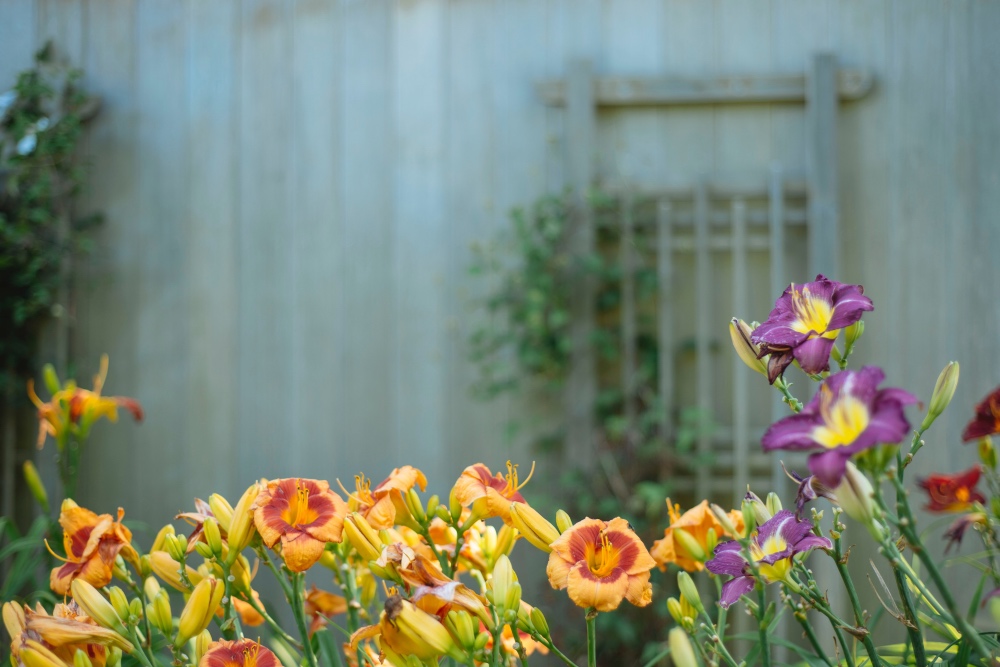 Let's Stay Friends!
Insta | Pinterest | Enews | TikTok