Have you been to the beach yet this summer? The beach is one of our favorite places because it's so calming, relaxing, and rejuvenating! Ever notice how it makes your skin look great? Or that by the end of a beach day, your hair is in gorgeous waves?
Well it's all about that salty ocean and salty sand! If you want to bring those beach waves into your everyday life, make this DIY Surf Spray. And scroll down because this DIY comes with a free printable label.
DIY Surf Spray Supplies
Spray Bottle
1 cup Distilled Water
3 teaspoon Sea Salt
1 teaspoon Coconut Oil
2 teaspoon Aloe Gel
You could mix all of your ingredients together in your spray bottle, but we found it really helpful to mix all the ingredients in a container with a pour spout. It makes it easy because you can see everything you are doing!
First, start with the distilled water. We made our DIY Surf Spray at the beach so our water was already super hot from being outside! If you are making this at home, heat your water in a kettle like you would for tea or coffee. Next, add your water and salt to your mixing container. The heat will help melt the salt. Stir until the salt is dissolved.
Next add your coconut oil. Coconut oil is another ingredient you are going to want to melt. It's solid and room temperature but is easy to melt with just a tiny bit of heat.
Your last ingredient is your Aloe Gel. We used all natural to keep our recipe simple and clean. I've also seen Aloe replaced with regular hair gel. It will work too but it's not as clean and natural.
Viola! Now you've got your DIY Surf Spray. We labeled ours with these cute and fun tropical labels! They are totally free if you want to download them. Just use the link below, because this label image is super tiny. It's not big enough to print.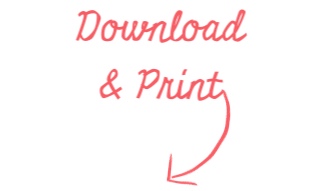 This label will print perfectly on a standard Avery Round Label. It's so adorable right?
This Surf Spray is an easy breezy way to style your hair. My favorite way to use it is to mist it into just slightly damp hair, shake, and go! I have naturally wavy hair, so Surf Spray was originally recommended to me when Bumble & Bumble first came out with theirs.
One thing I always like to do is to shake my DIY Surf Spray before use, just to be sure that the ingredients are thoroughly mixed. You can use this DIY Surf Spray anytime for a fun and easy style.
Now pin these awesome tutorials that show all the steps in one cool graphic. Comment below with your pics of how great your hair looks when you are using this DIY Surf Spray!
Let's Stay Friends!
Insta | Pinterest | Enews | TikTok