I feel a little silly even saying Inspirational Wolf Quote but what else would you call this awesomely thoughtful saying? Here is a new free printable from us at Pop Shop America in a long series of cool and modern free printables!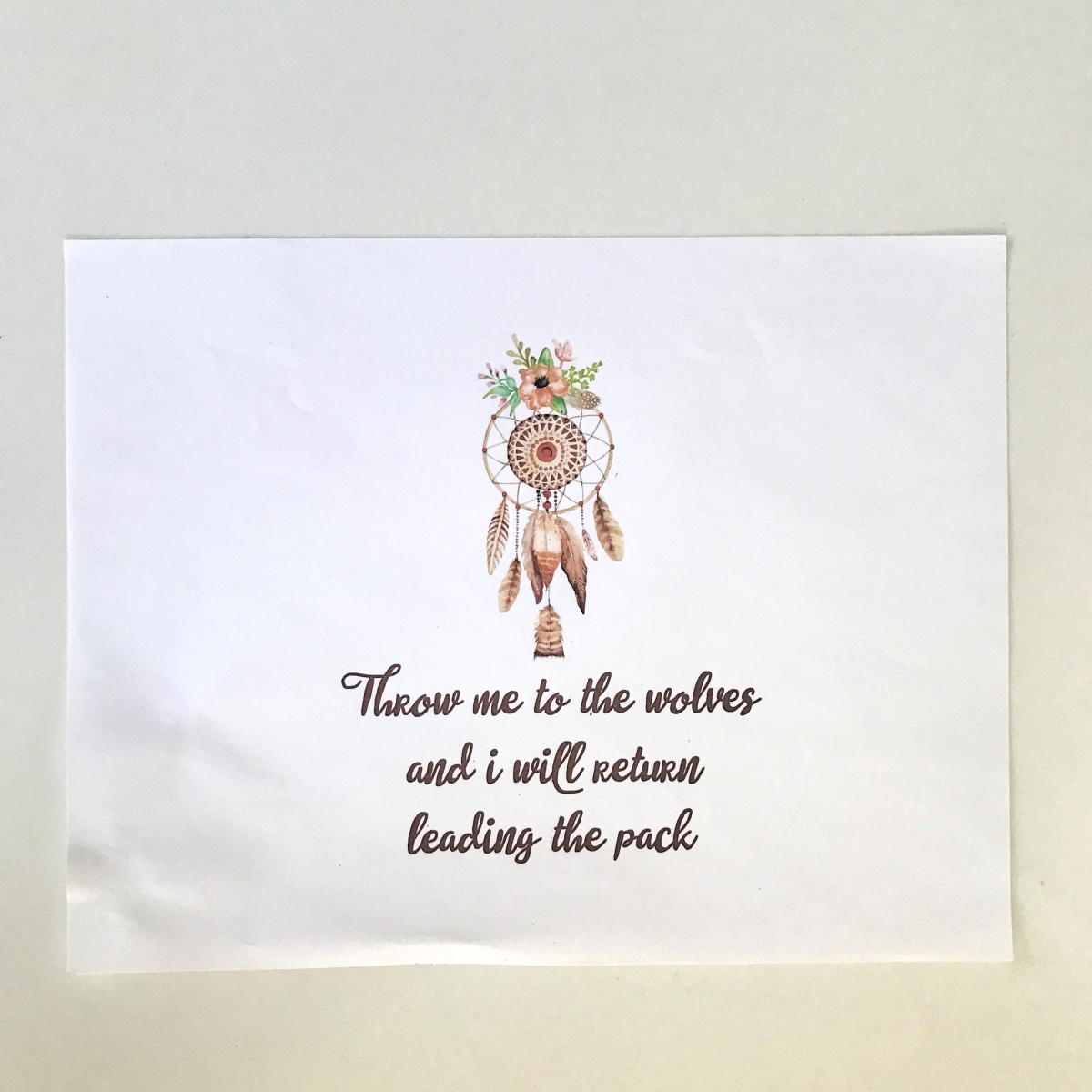 It's a boho perfect watercolor image that will print perfectly to a regular size sheet of cardstock or copy paper! It's a cool dreamcatcher with a bouquet of flowers and feathers that dangle down. The garden bouquet is an earthy palette and green and pink while the dreamcatcher, feathers, and quotes are in a rich brown.
The color palette is perfect for spring and has a touch of femininity.
The quote reads, "Throw me to the wolves, and I will return leading the pack." We hope this quote inspires you to total awesomeness!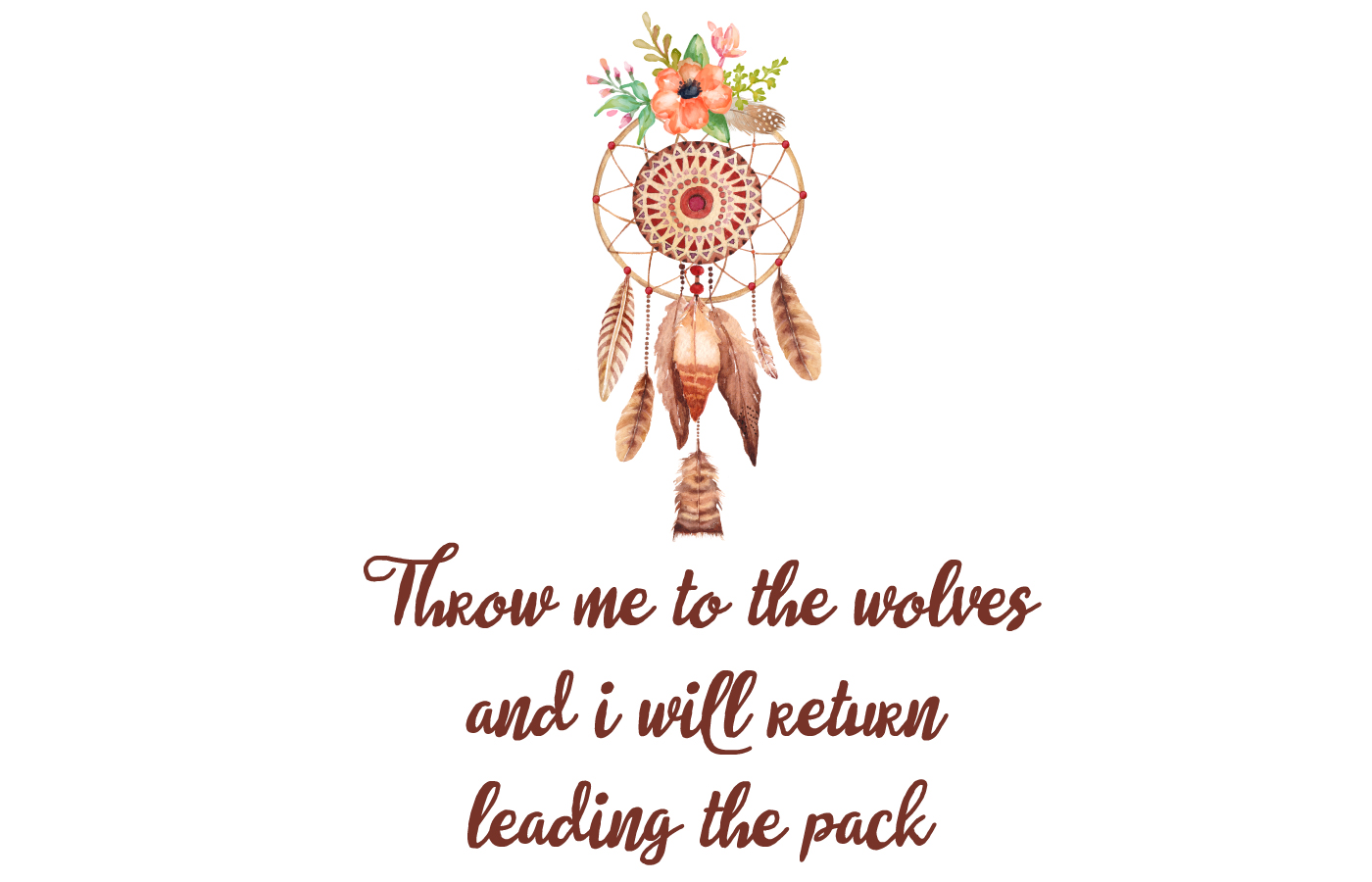 You can do anything you like with this Boho Dreamcatcher Printable. We put ours in a simple frame to make it gallery ready. You could also use it as a background for your computer, a foldable greeting card, or anything you like.
Just click the link at the top of the blog or the link at the bottom of the blog to download this Boho Dreamcatcher Printable. I printed mine out on an at home personal printer. But if you want to step it up, just take it to your local print shop and upgrade to a thick piece of cardstock! Even a touch of extra quality will make a big difference in your free printable art.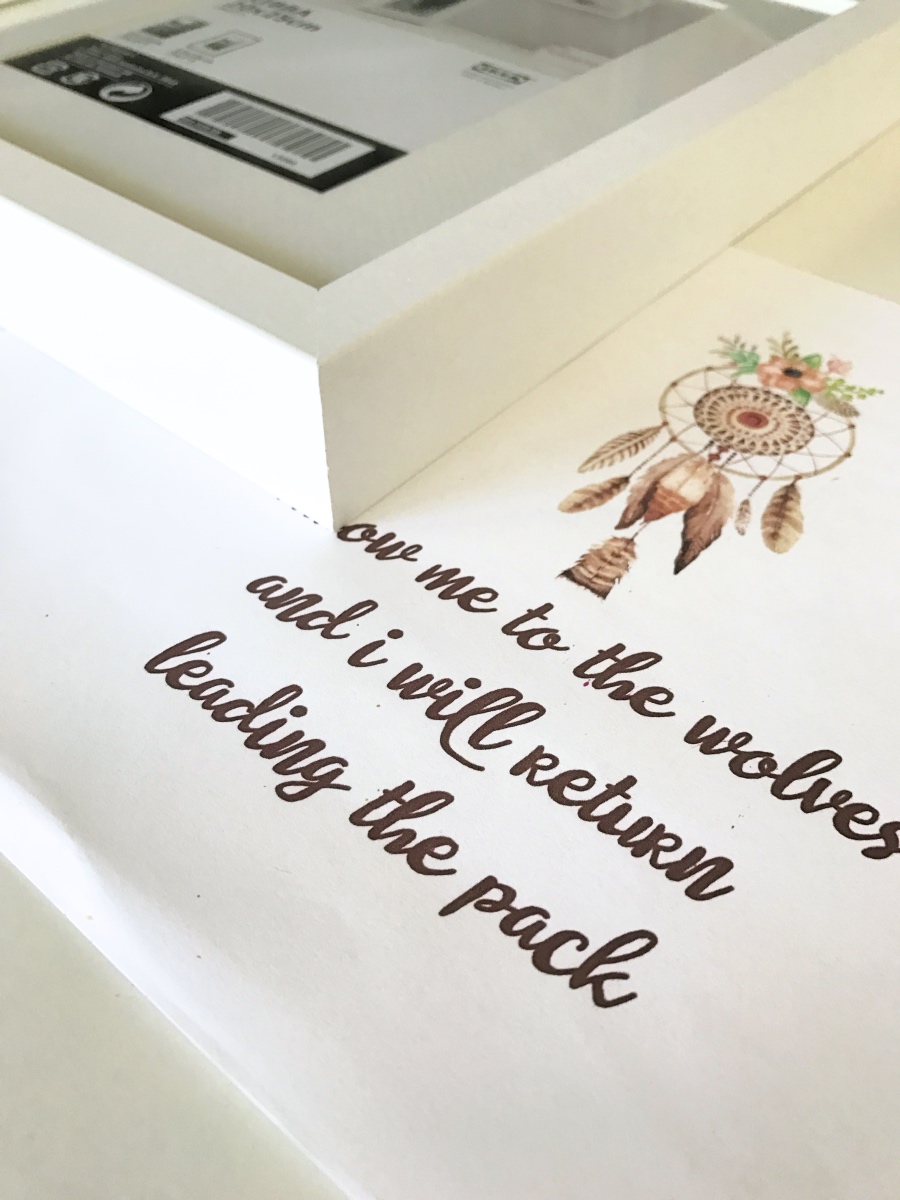 We hope you love this free printable art from us at Pop Shop America! But if you didn't get enough free printables, here are some of our other boho inspired watercolors that you can find for free right here on our blog. Enjoy!

Let's Stay Friends!
Insta | Pinterest | Enews | TikTok