I'm just in love with all things natural this holiday season! I have a real Christmas Tree this year and have been making cool leather ornaments and spice filled ornaments to decorate it.
And I've been in love with all things dried orange. Dried orange slices are such a fun craft that is surprisingly versatile! This DIY is all about making orange slices for crafting, not eating, meaning that I didn't add any seasoning.
If you are looking for orange slices meant for snacking, here's a lovely recipe by Cotter Crunch that adds a bit of sugar, cinnamon and other spices to the dried orange slices.
Now this DIY is really simple but there are a few important things you need to know. First, clean your oranges thoroughly and slice them thin. Using a sharp knife that can create an even cut will make for more stylish finished Dried Orange Slices.
Next, place a single layer of oranges on a roasting pan or wire rack. Don't let the oranges touch each other. While in the oven, the orange slices can stick to each other and to flat pans easily. A surface that the orange barely touches is helpful to prevent that. A rack will also help the orange dry more consistently. You will still need to flip them, as we describe below, but you have a bit more control with how they dry.
To begin the drying process, place the wire rack or roasting pan in the oven at 200°F for around 6 hours. Flip them and check on them every hour or two. Never try to dry them at a higher temperature because you will run the risk of burning them!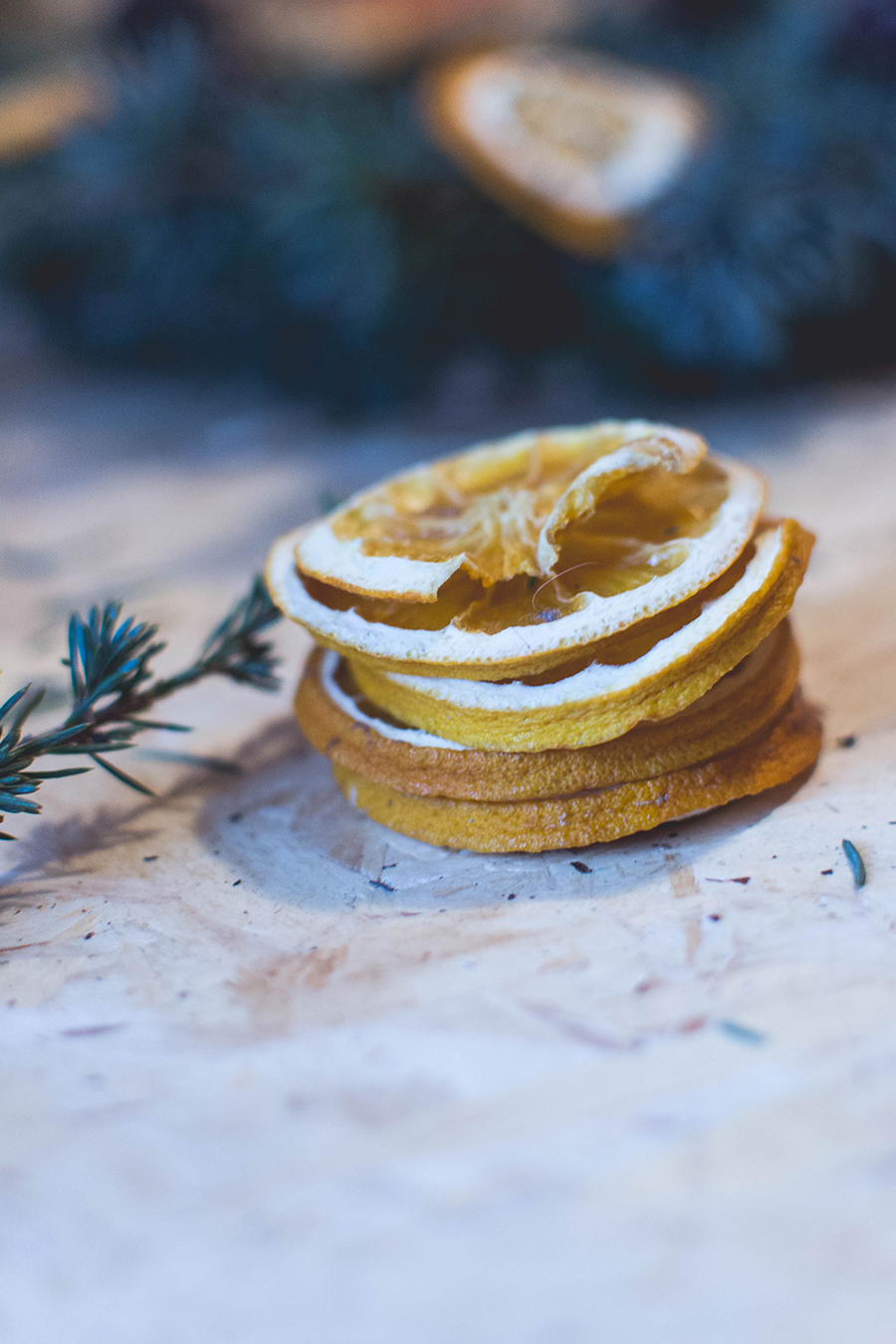 Look at the skin of the oranges to know when they are ready to come out of the oven. The peel will look dry, finished, and matte. Now all you need to do before you use them, is set them on the counter and allow them to cool.
You are ready to start crafting with your Dried Orange Slices!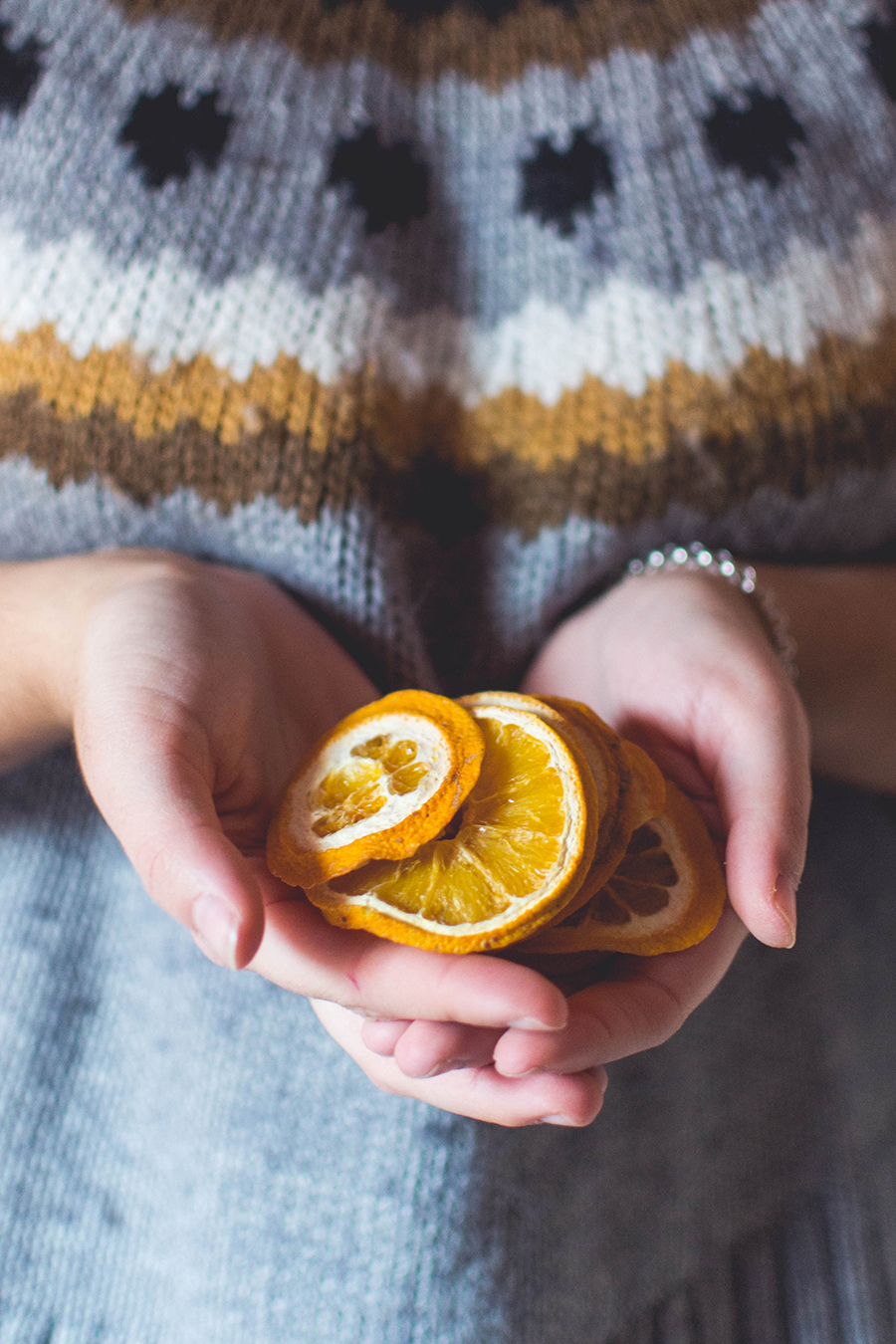 So what can you do with your Dried Orange Slices?
First of all, you could just add them to a decorative bowl as a holiday decoration, centerpiece, or all natural potpourri. You could add just a bit of twine at the top to make them into a gorgeous holiday ornament!
Or one of my favorites uses, is to add them to this All Natural Holiday Wreath. You can get the full tutorial to make one for yourself here.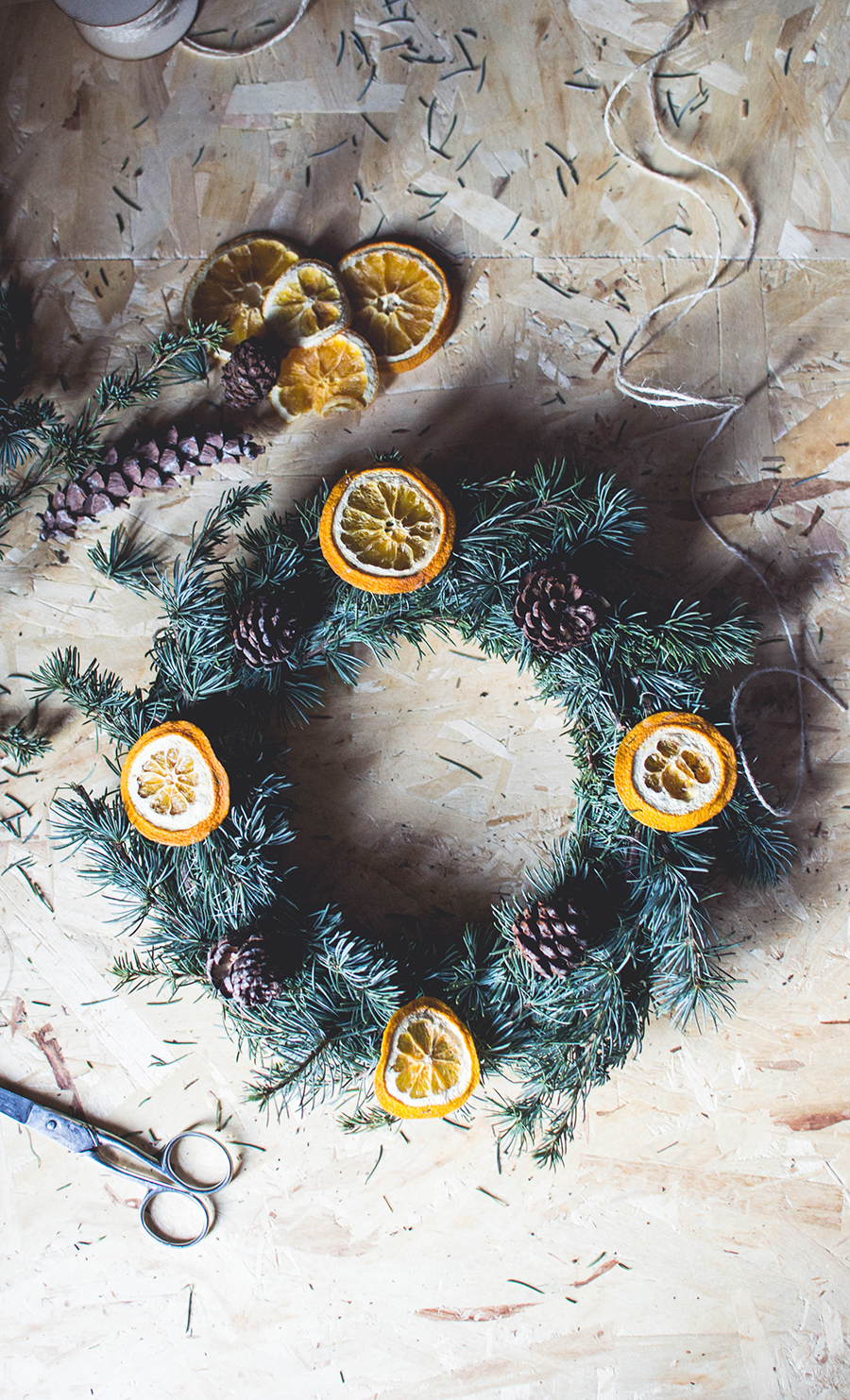 We also strung the oranges with other pretty wintery objects to make this DIY Winter Scented Garland! This is something you could hang in a hall closet, or you could decorate your living room with them!
One of my favorite things we have done with dried oranges at Pop Shop America, is add them to holiday packages. It's such a cool and unique way to wrap holiday gifts. You can learn these Gift Wrapping Techniques for yourself on the blog here.
So what are you going to craft with your Dried Oranges Slices? Any cool ideas of how to use them that we didn't share? Tell us in the comments!
Let's Stay Friends!
Insta | Pinterest | Enews | TikTok