Presenting: Artist Dan Lam, a fellow Texan after my own heart with her ooey-gooey, magical sculptures. Lucky for us, Lam is in a 3 person exhibit at Anya Tish Gallery in Houston, TX on July 15th. Be there. She is also preparing a solo show that opens August 6 at Fort Works Art in Fort Worth, TX.
Be mesmerized by these unusually organic sculptures. They seem to bubble and ooze, and I'm still not sure how they work. Are they hard? Are they soft? WHAT IS GOING ON!? (Read to find out. Hehehe…)
---
Please tell us a little about yourself and your artistic background. Where are you from? Where are you now?
​I was born the Philippines, though I am Vietnamese, and raised in Texas. I went to undergrad at the University of North Texas and moved to Arizona for my Masters at Arizona State. I'm now back in Dallas and reconnecting with the scene and meeting all kinds of great people.
What is your work-space or studio like?
​My studio is at my house, it takes up the entire back half of the house. Everything is covered in plastic, it's fairly organized, and there are paint splatters everywhere.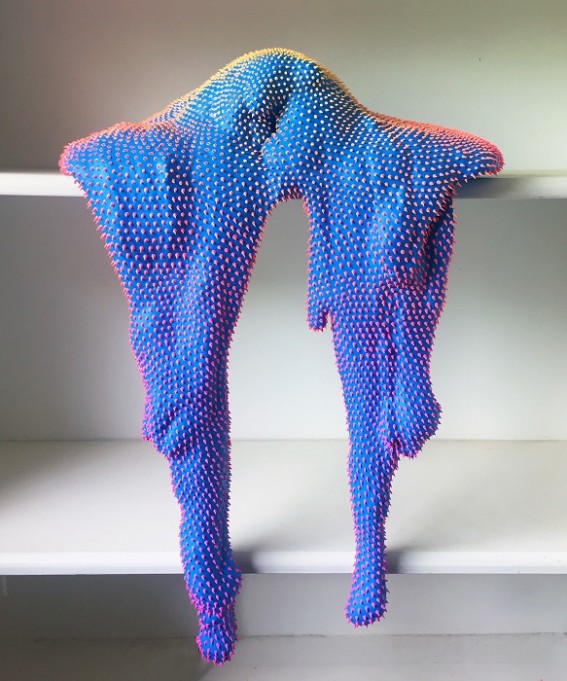 Did you always know you were going to be an artist? Were you ever unsure?
​There have been times I've wondered if there were better careers for me, but I think this is it – I've found the perfect match. ​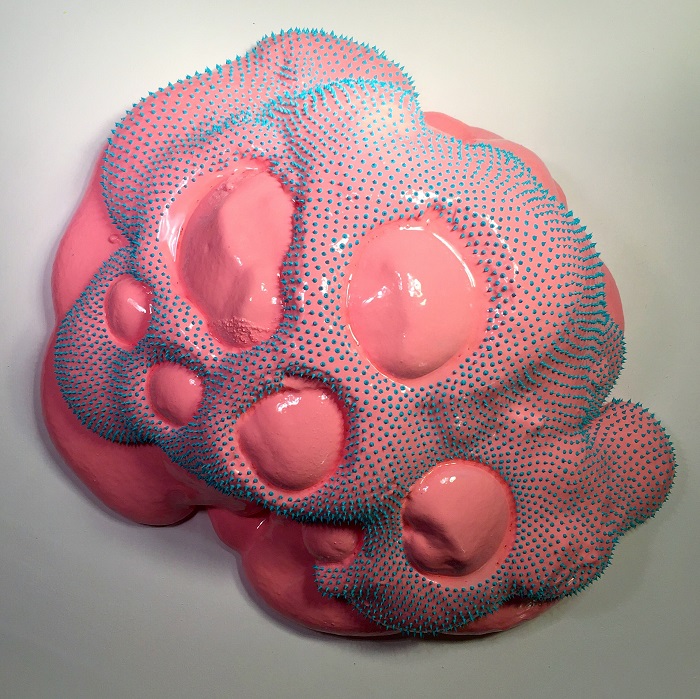 Would you mind briefing us on your process, from concept to product?
​I start with the base form, which is made from polyurethane foam. I react to the shape and decide the palette I want to work with (though sometimes the palette comes first). I then spike and occasionally resin the piece. I work on multiples at a time. ​
Your artwork is mesmerizing! How/when did you develop your unique style and technique?
​You can see the beginnings of my visual language as early as freshman year of college, so I would say my "voice" that most people identify with has been cultivating since that time. As far as the drip sculptures and the sculptural paintings specifically, those grew out concepts during my time in graduate school​.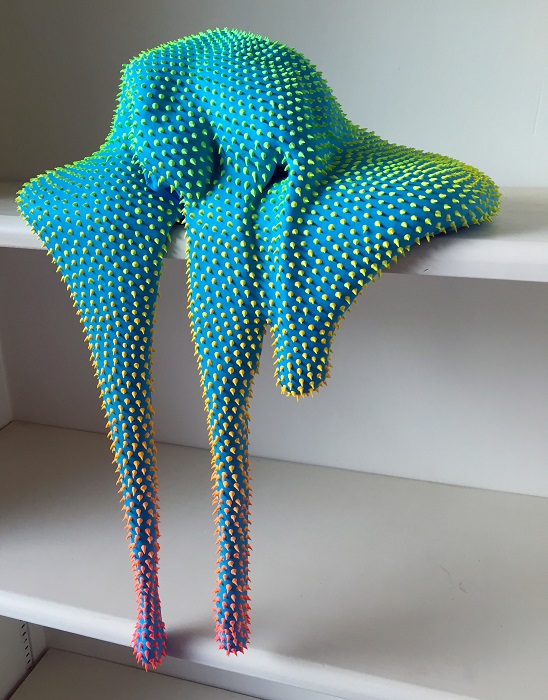 What gets you in the mood to create?
​I'm itching to make stuff after a few days if I'm on vacation or can't get to the studio for some reason. ​Nothing really prompts the "mood", I just feel the call!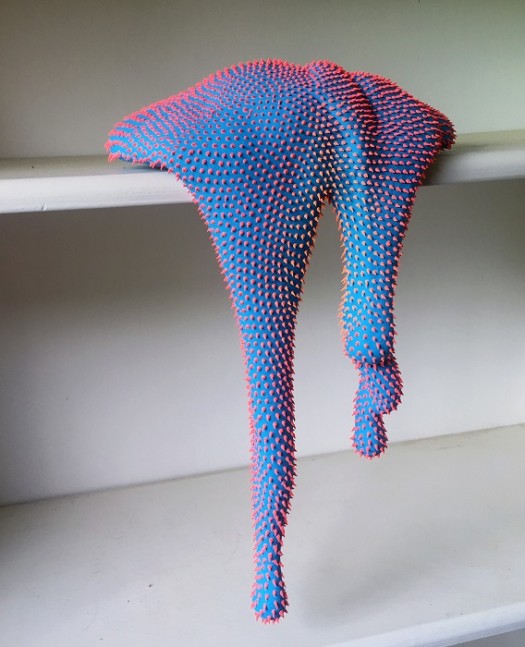 What are your favorite art supplies? Are there any mediums that intimidate you?
​I love my iridescent powders and glitters. I'm always open to new mediums, I can't think of any that are intimidating.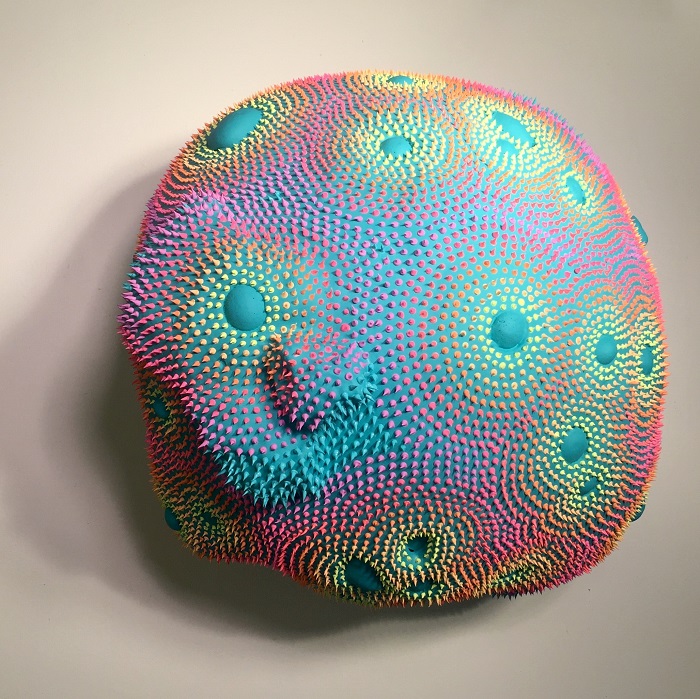 Do you collect anything?
​I don't consciously collect things, but I have a pretty curated book, Lululemon, and makeup collection.
​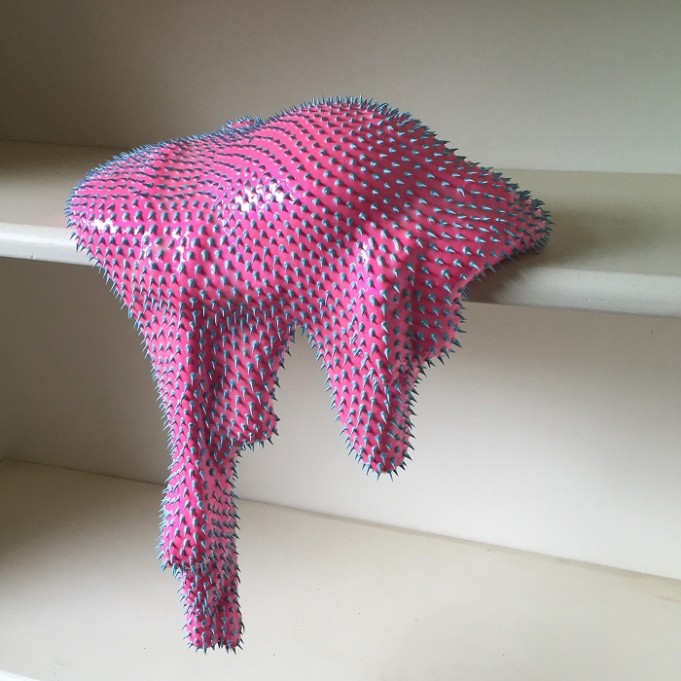 What makes you happiest in life?
​Making art, traveling, hiking, experiences that promote change.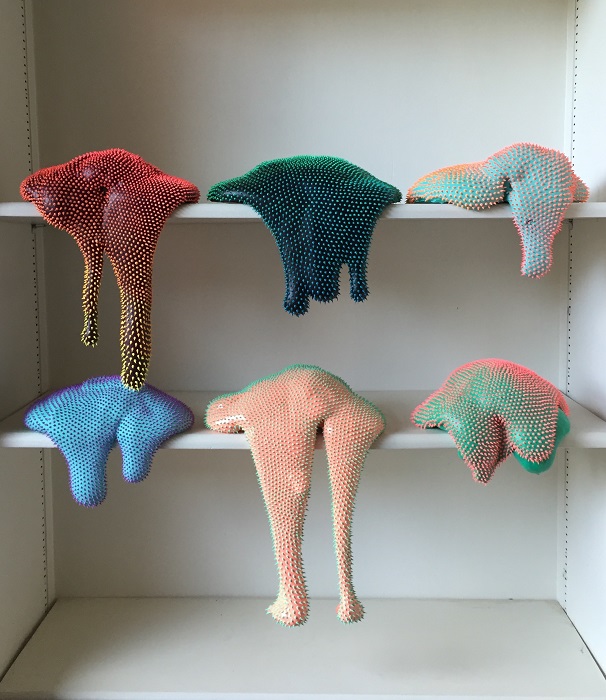 ---
Please take a look through Lam's website. Her portfolio leading up to the most recent works are truly magical and tell a very significant story about this artist's growth.
Marvel at Lam's Instagram while you're at it: instagram.com/sopopomo
Dan Lam in Houston Friday, July 15, 2016.
Let's Stay Friends!
Insta | Pinterest | Enews | TikTok