Templar Beard Co. are the creators of cool men's grooming products and men's shaving products handcrafted in Houston, TX. I first met them at this year's Mister Man and was immediately drawn to their awesome beard oils, balms, and their cool vintage style. It's very Texas and their beards and personalities are just as big as Texas too – warm, fun loving, with well made products. I asked them a few questions about their craft.
---
BB: How long have you been in business? Where did you get the name Templar Beard Co.?
CS: We have been in business a little over a year now. Houston has been kind to us, we've met so many great people, and attended neat local events. Our first year flew by!
Templars were known for protecting weary travelers on their pilgrimages and were not allowed to shave their beards. We chose the name because our products protect beards from the hustle and bustle of daily life.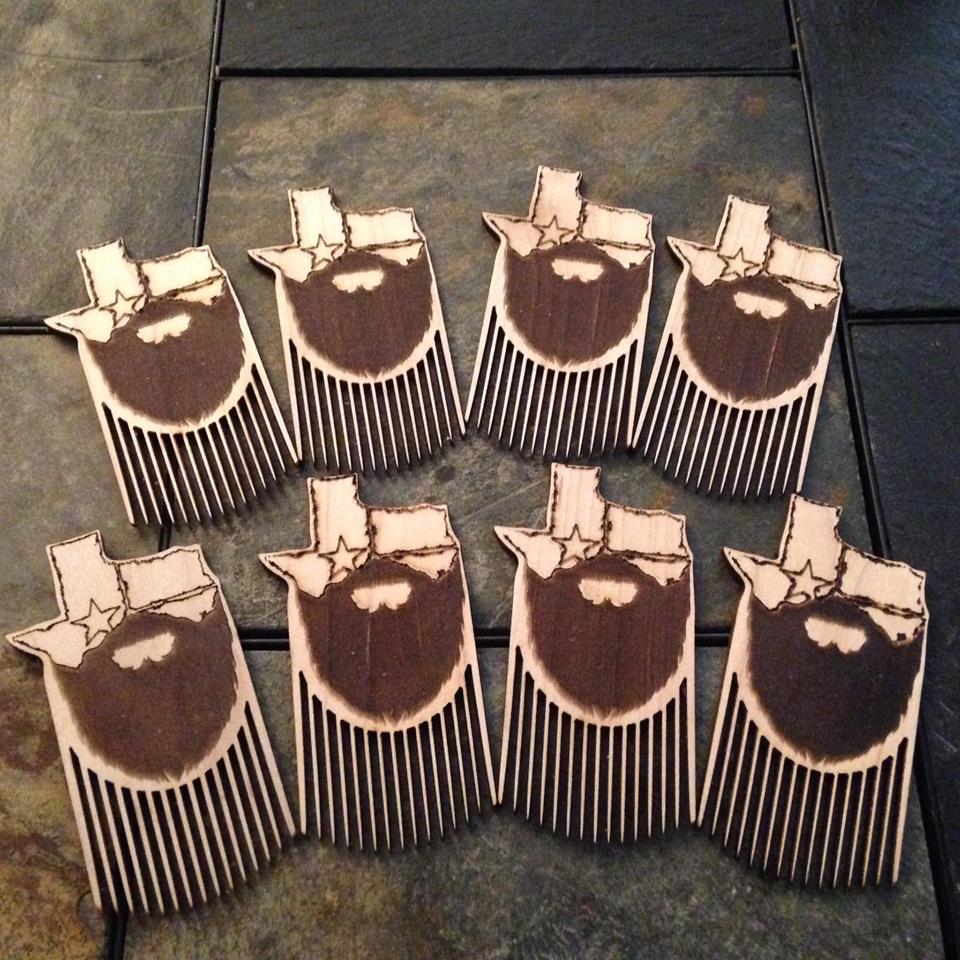 BB: If someone has never tried a Templar Beard Product, what's the first one they should try?
CS: The balms are a must. We made sure to combine ingredients that will nourish beards, lock in moisture, give it a nice shine, and great scent! Surf Side is our most popular balm.
BB: What are your Favorite Ingredients to Use?
It's difficult to choose but our favorite ingredient is mango butter. We use mango butter in two of our balms. Its great to work with, packed with vitamins, prevents dryness, and protects against the sun.
BB: When should a guy use a balm and when should he use on oil?
CS: A daily beard oil and balm regimen is recommended.
The oil is best when applied after a shower. Balms can be used together with an oil or on their own. Balms help lay down any fly-aways because they contain beeswax. It's really a matter of preference and individual need.
BB: What's the difference between your Men's Grooming Products and Other Men's Grooming Products?
CS: All of our products are small batch, handmade by the three owners. We have done all the homework for you, all of our blends serve a purpose, and that purpose is to keep your beard looking and feeling healthy.
BB: I've seen your brother and is it your wife at events. Is Templar Beard a Family Co.? Are you a family guy?
CS: We are a family owned and operated company. Owner's are brothers Clint and Chad Starrett, and Jennifer DelaCruz (Clint's girlfriend).
BB: What is Your Favorite Men's Cut or Shave in TX?
CS: Supreme Shave and Barber Emporium, go see Al! This place is a man's cave, hot towel, straight razor, sippin on bourbon or a nice cold beer while you're getting man-pered (pampered).
Let's Stay Friends!
Insta | Pinterest | Enews | TikTok