Here's a gorgeous cocktail for a gorgeous summer day! We call this The Summer Sun because it's perfect for warm weather and an afternoon outdoors. It combines several garden fresh elements for a palatable and interesting blend. It's a little bit boozy, a little bit fresh and clean, and a little bit green.
It combines lemon and one of my favorite herbs – thyme. Here's how to make this cocktail for yourself.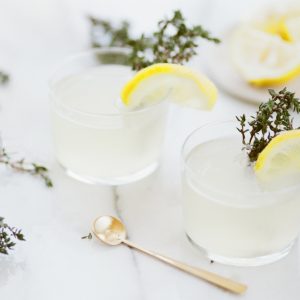 The Summer Sun - Lemon Thyme Cocktail Recipe
Make this cocktail with Lemon and Thyme for a fresh summer day.  We call this the Summer Sun because it is perfect for an afternoon outdoors.
Ingredients
3

thin slices Lemon

1

oz.

Thyme Simple Syrup

2

oz.

Gin

4

oz.

Tonic

1

splash Champagne

1

sprig Thyme

to garnish
Instructions
Chill your glasses by filling them with ice.  Once chilled, remove the ice.

Add your lemon slices and thyme simple syrup and gently muddle the lemons.

Add the gin and gently stir with a cocktail stirrer or swizzle stick.

Add the tonic and swizzle again.

Add a splash of champagne.

Garnish with a sprig of thyme.
This recipe includes Thyme Simple Syrup which you can make at home really easily. You will definitely want to make your simple syrup ahead of time. To create it, just add water, sugar, and thyme together and cook over medium heat for around 9 minutes or until the sugar completely dissolves. Allow your syrup to cool and remove the sprigs of thyme before use. You can store your simple syrup a few weeks in the refrigerator.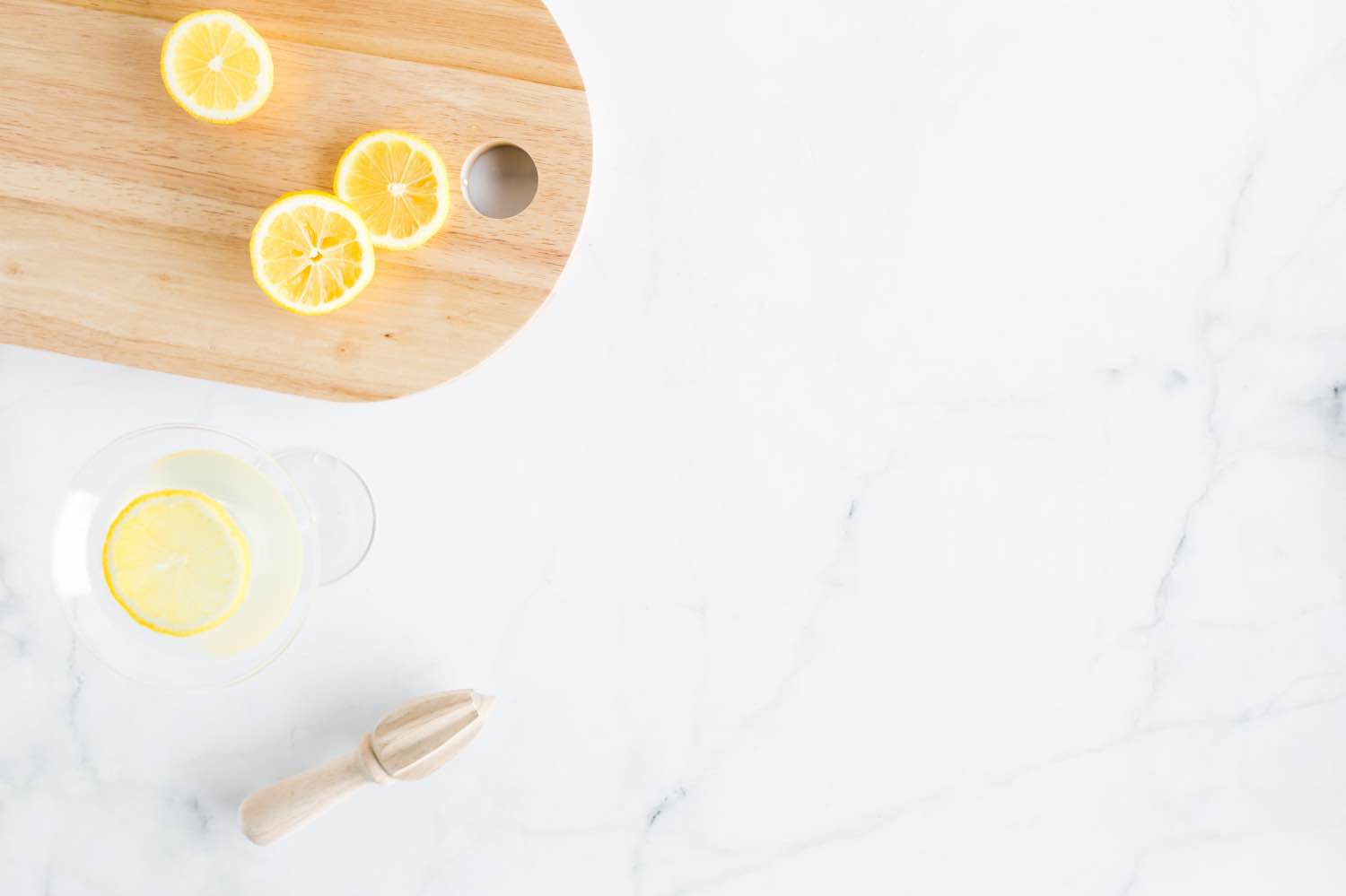 You may have noticed that this cocktail is a unique spin on a traditional gin and tonic. The gin and tonic is absolute classic! There are a few differences. First of all, we're muddling the lemons. Also the simple syrup makes it a tad sweeter. If sweet is not your thing, just use a little less in this recipe. Or you can try muddling the fresh thyme with your lemons, instead of adding it at the end as a garnish.
Also adding a dash of champagne is a little twist on a gin and tonic too.
When you add the sprig of thyme, give it a little slap across your hand. This will help open up the scent and make your Summer Sun Cocktail more fragrant!
So the real question about your Summer Sun Cocktail is what will you pair it with? Fresh fruit would be lovely or some roasted salmon and veggies would be nice too!
Whatever you do, I hope that you enjoy this lovely cocktail. Check out our other cocktail recipes below!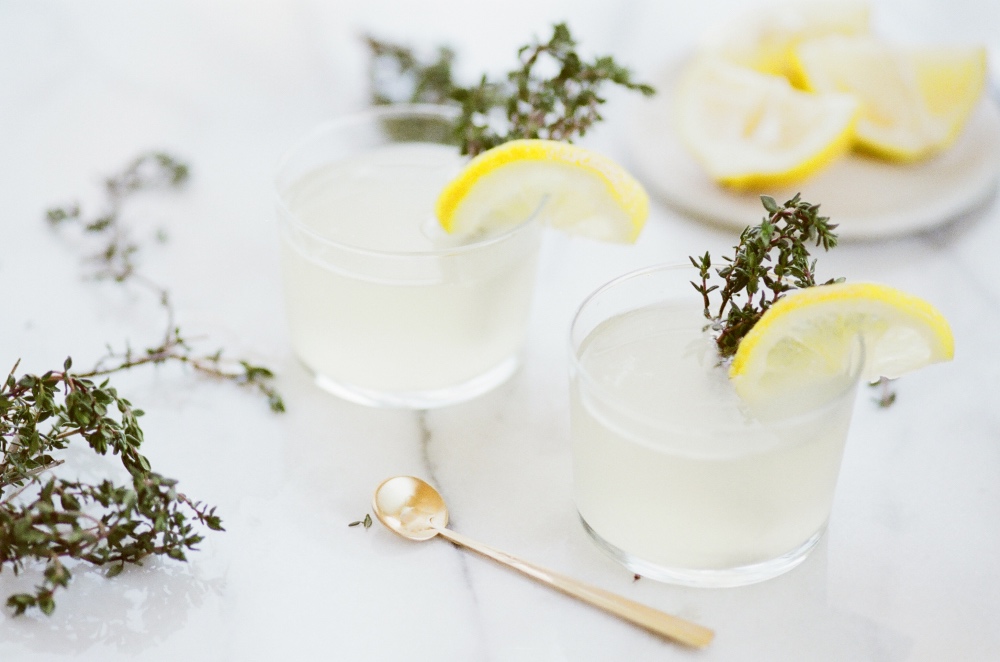 Let's Stay Friends!
Insta | Pinterest | Enews | TikTok