We're already on site building out Pop Shop Houston Festival this weekend. It takes place June 11th & 12th at Silver Street Studios. You've got to join us -it's going to be a blast!
Here's where you can find out more about the event and RSVP.
It's like Etsy come to life. There's a little bit of everything including art, jewelry, fair trade goods, and ceramics. At the festival you can also check out so many local food crafters, fine art, grab a tiki cocktail, and see live music.
As a sneak peek, take a look at our top 5 favorite new makers that you've gotta shop from at the festival!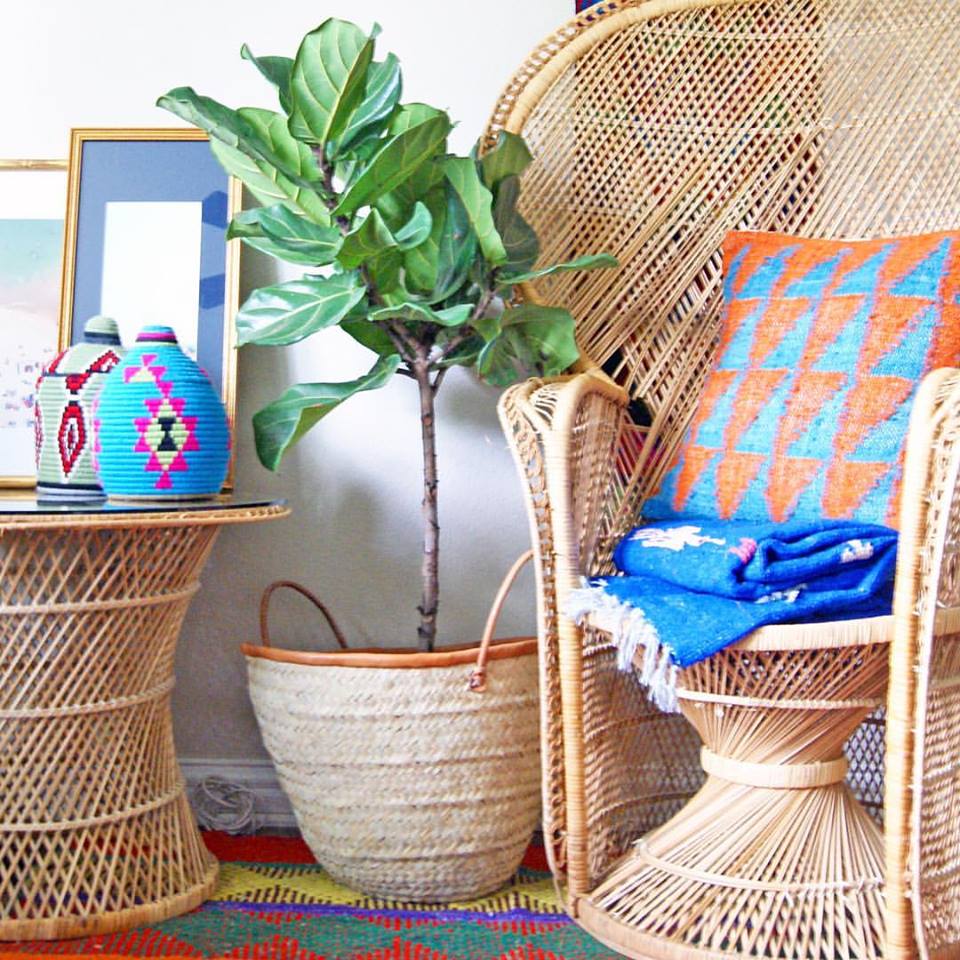 I'm just swooning over Sunshine Tienda's fair trade goods. They carry goods from around the world and carry handcrafted home goods and jewelry. Owners Laura and Amanda Ernst are twins and say "Our hope is to arouse a sense of worldly curiosity in our shoppers; if they love what they see, maybe they'll be encouraged to search the world for their own treasures."
Lee Lewis is a Houston based vintage clothing and jewelry shop. The owner started her jewelry career in Ecuador and first learned filigree before expanding into other types of jewelry work.
See a fascination in simple shape geometry and exquisite materials. Snag this ring for $36 or this bangle for only $32 at Pop Shop Houston Fest!!!

Stone's Throw Ceramics is the company by Susanne Slade. She's coming in from Montgomery Texas to showcase her gorgeous vases, mugs and housewares. Her pieces have a bit of 1970's ceramic nostalgia and are a bit modern in muted earth tones of brown, tan, and deep blues. Shop from mugs, plates, and other decorative items.

The Letter Lounge is so fun! My first purchase at Pop Shop Houston will definitely be a "P", "O", and "P"! Letter Lounge is from East Dallas and transforms classic books into letters and symbols that are perfect for weddings, special occassions, or just for fun. You can get any letter individually or sets that read "I Love U" and "Be Mine."
Rachel Elise is coming into town from Denton Texas and makes the coolest array of purses, clutches, and messenger bags. In a combination of canvas of leather, find different shapes and size bags that are perfect for you with cute little leather Rachel Elise labels. Some satchels have cacti, some have cool geometric prints, and all of them are a whole lot of fun!
These 5 aren't the only amazing makers participating in Pop Shop Houston. See over 120 exhibitors of handmade goods, local foods, and good vibes. Join us!
Let's Stay Friends!
Insta | Pinterest | Enews | TikTok