How is it that one simple supply can make so many cool crafts? It's because maps are already gorgeous. They are full of geometric patterns, lines, and color. And they immediately inspire and make you dream of your own adventures like this. Or like this too.
Here are 11 gorgeous map paper craft ideas that are perfect for travel bugs, nomads, and daydreamers.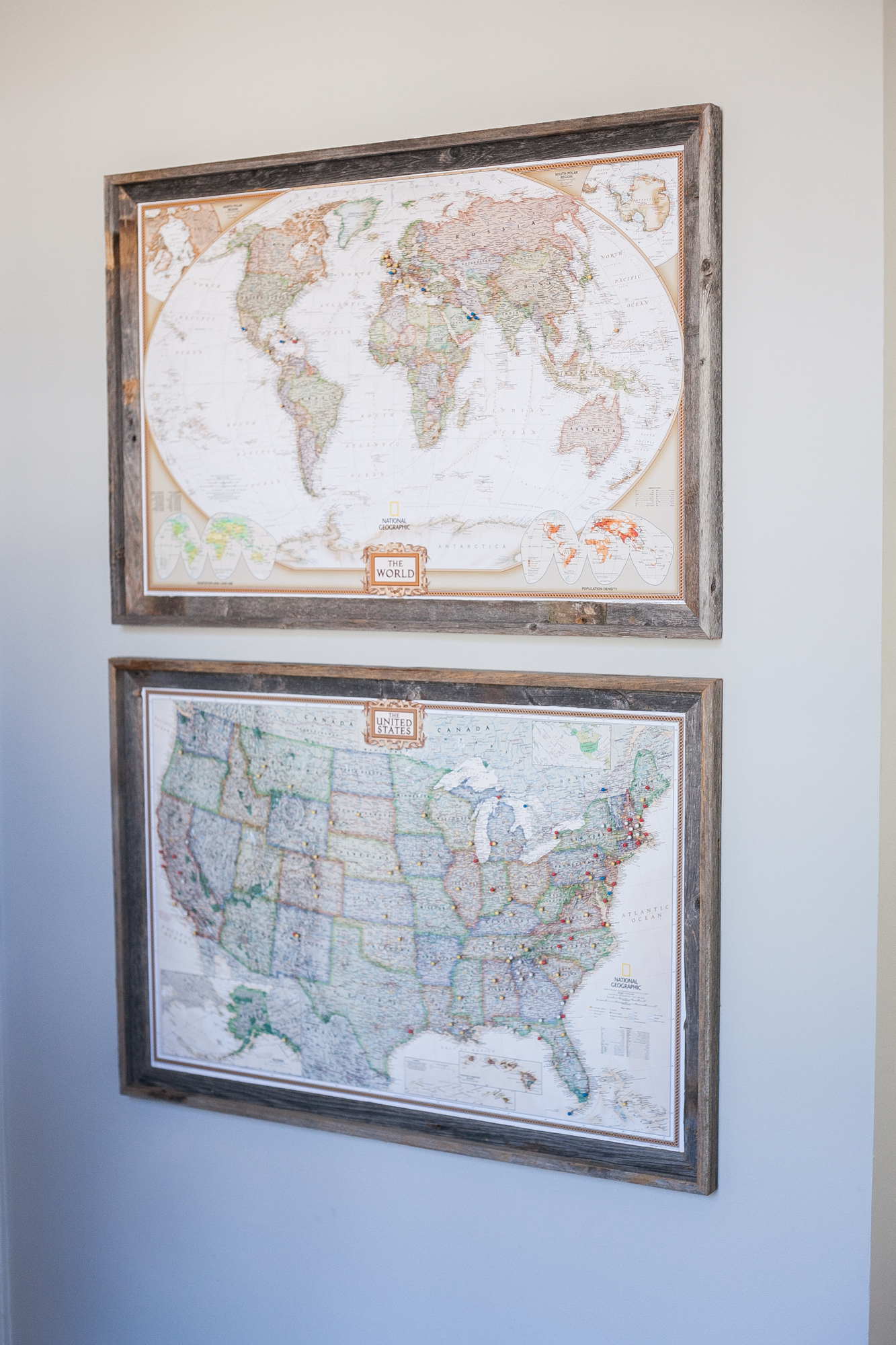 This may be my favorite way to use a map! There are lots of places where you can purchase maps that are ready for push pins, but to diy your own is so easy! Just mount the map to a cork board using Mod Podge or a lightweight adherent and you are ready to show everyone where you travelled! Add stylish push pins like this, for a diy that keeps going.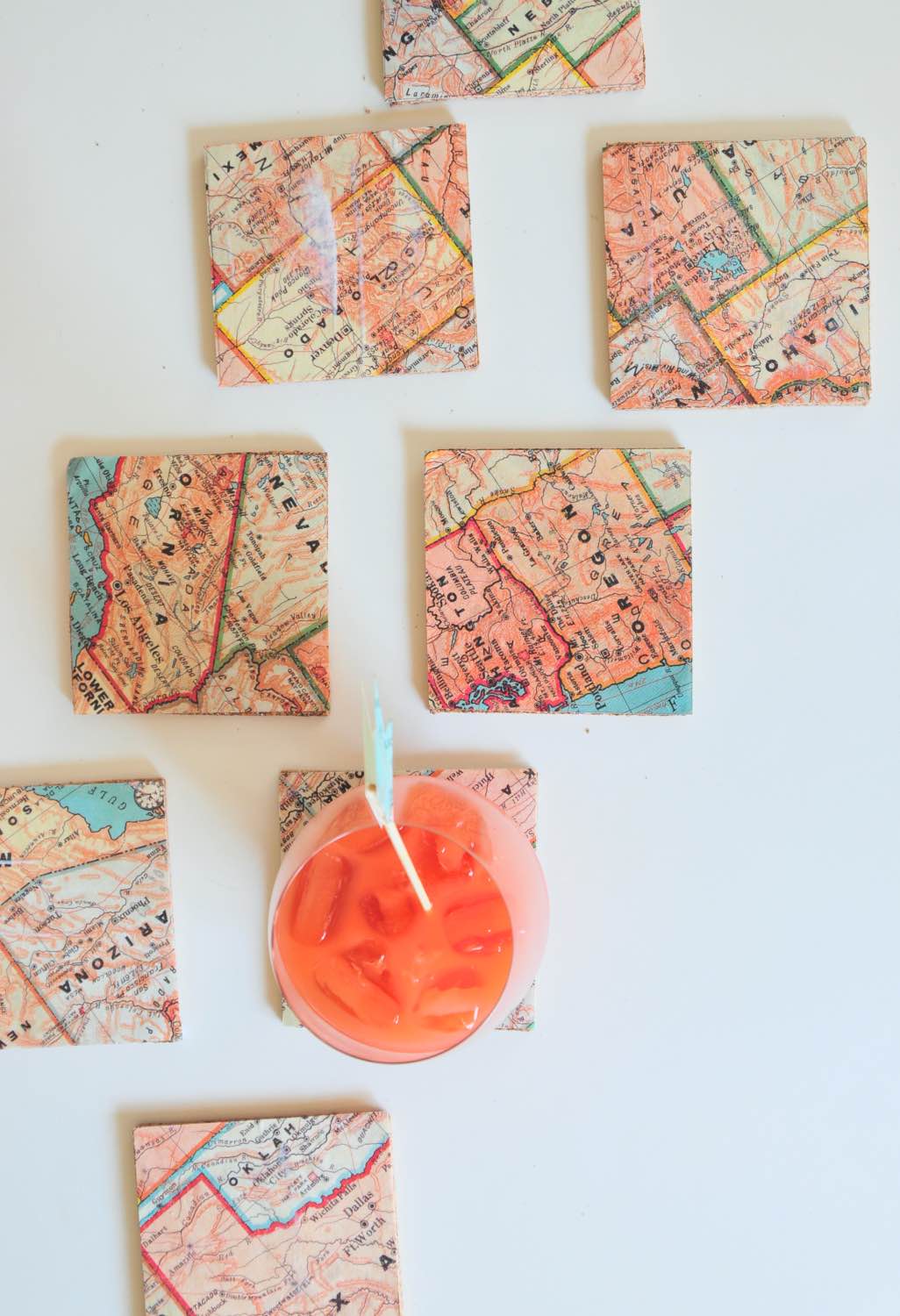 These DIY Map Coasters are perfect for cocktails and non-alcoholic drinks too! It's an easy way to tell what drink belongs to whom because you can give all your guests or family members a different location on the map!
Speaking of drinks, your coaster can come with its own companion, a drink stirrer! These stirrers are so easy to make and so stylish. They would make a lovely gift and make any drink just a little more fun.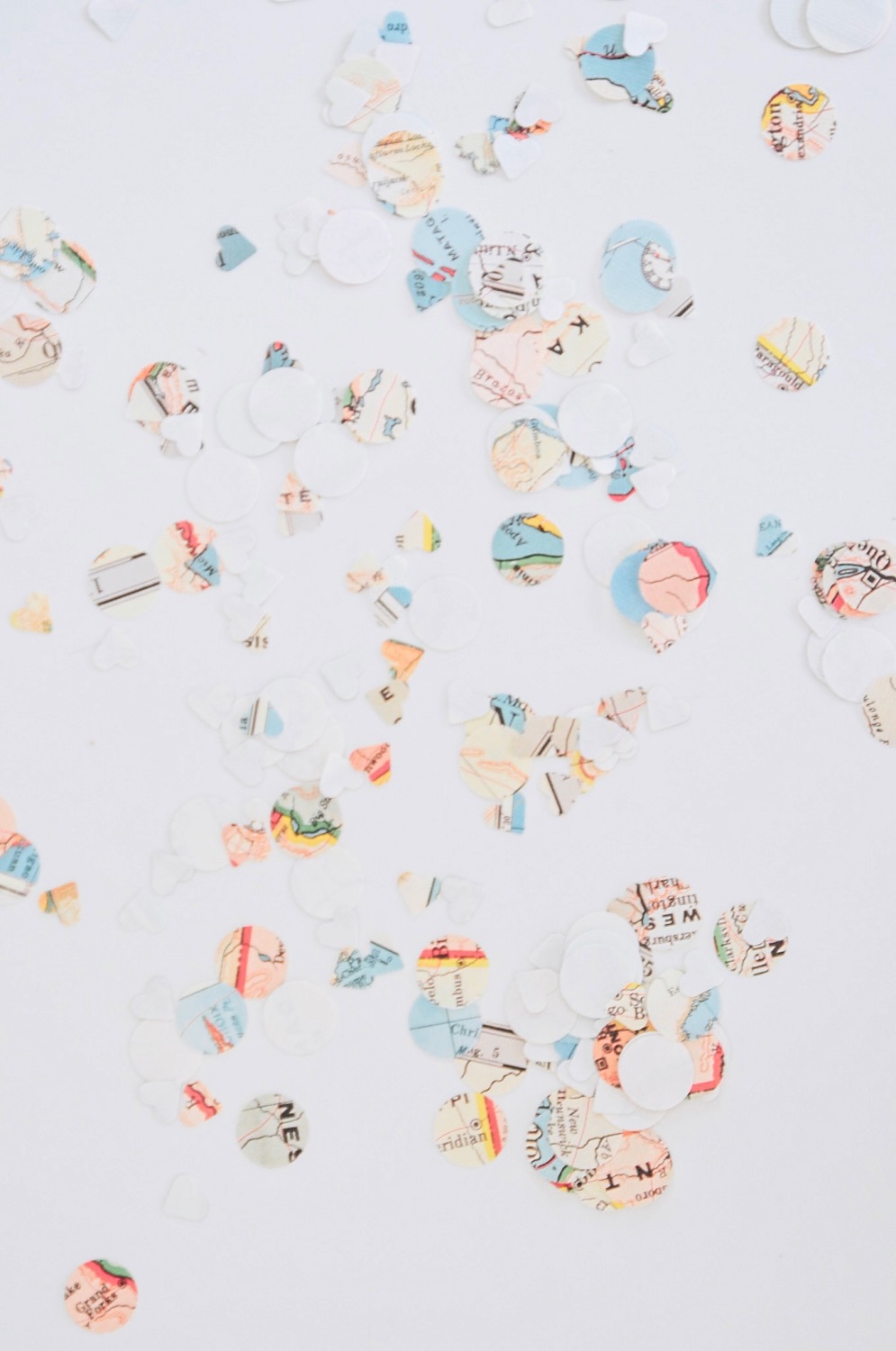 This may be the most simple diy in the world! To make your own paper confetti, grab your most stylish hole punches and punch away! The trick is that you need to use thin maps on copy paper and use an extra sharp punch. You can find all the details in the blog linked above.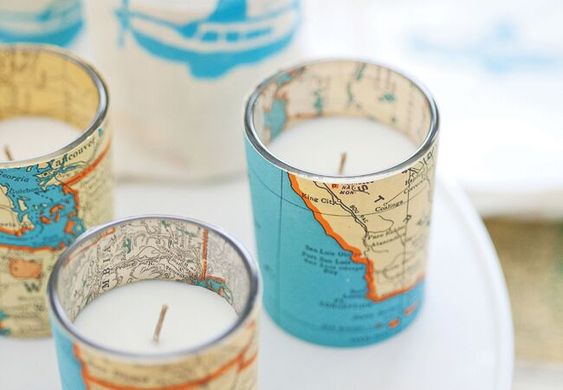 Although candles are a gorgeous idea, you could actually use this technique to decoupage any glass with maps! The possibilities are endless.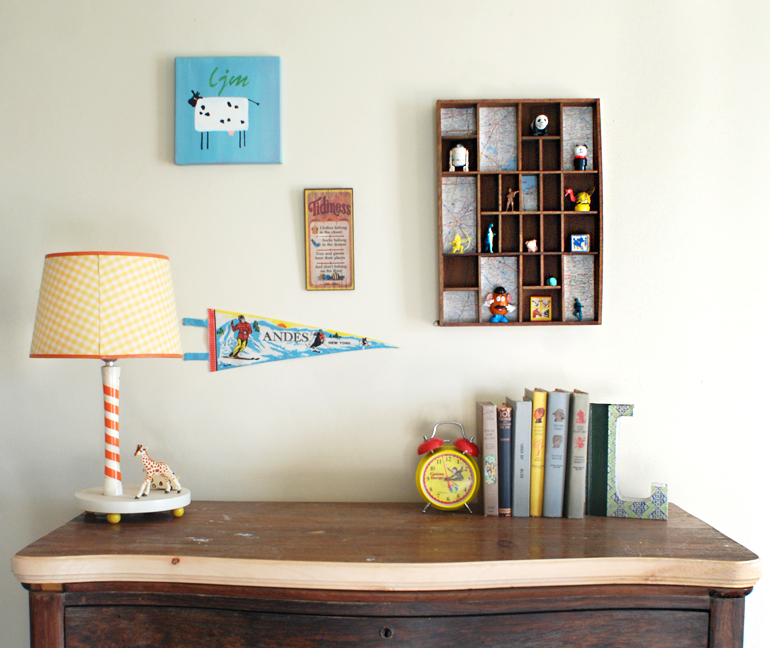 A small trinket shelf can be made to look travel perfect with this simple updo. It's perfect for displaying your treasures from faraway lands.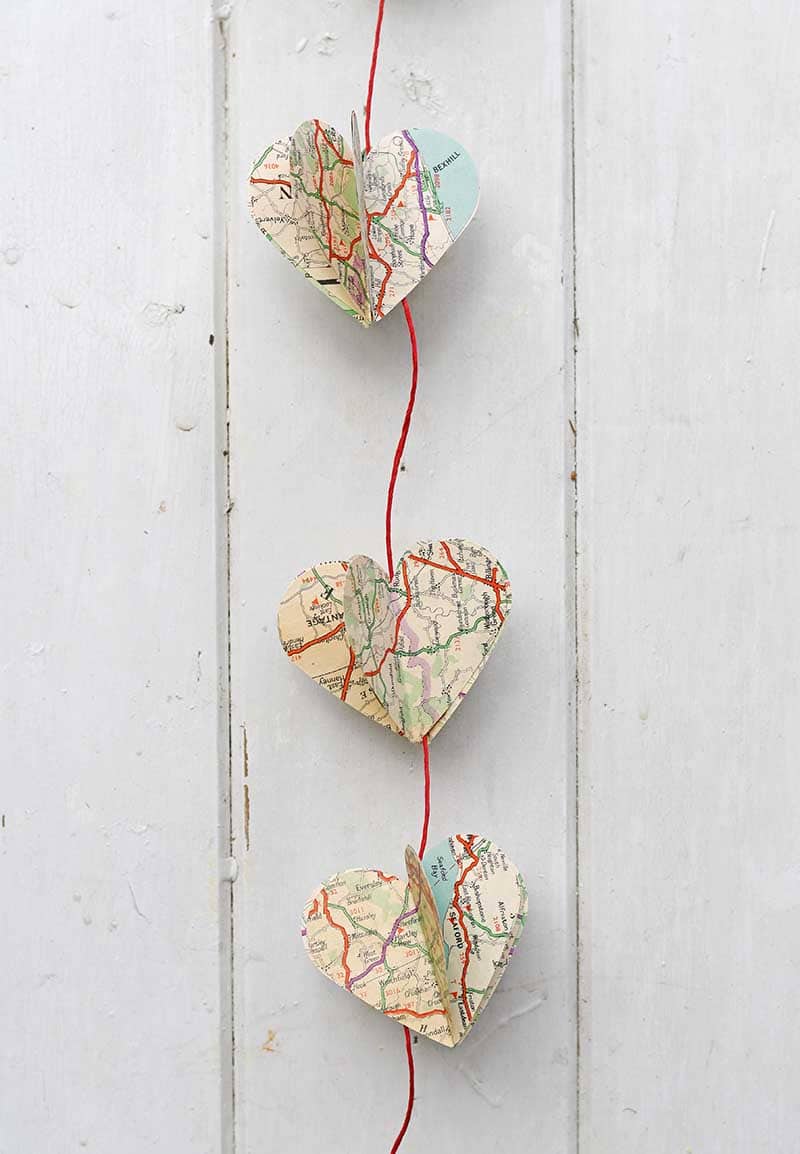 Having a party? Then decorations are a must! These buntings are so dreamy because of the red string and maps cut into hearts. You could make your own in a variety of different shapes.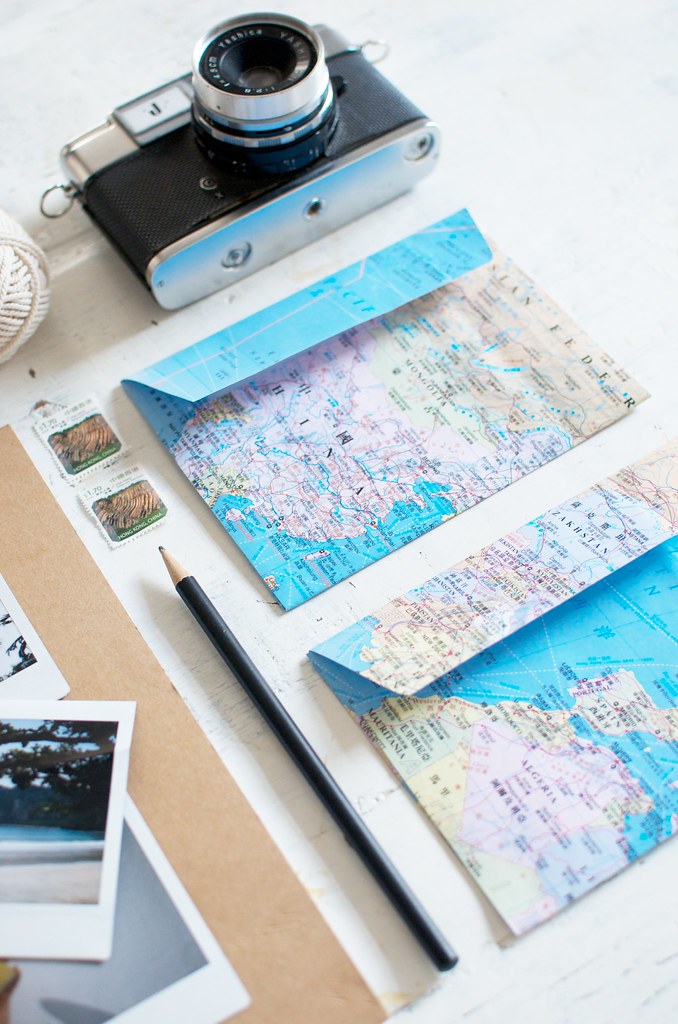 Here's another diy that's a cut, fold, and go! Best of all, these map paper envelopes would be the perfect way to personalize letters to all of your pin pals that leave faraway. All you need is a template, map paper, and a glue stick – so simple!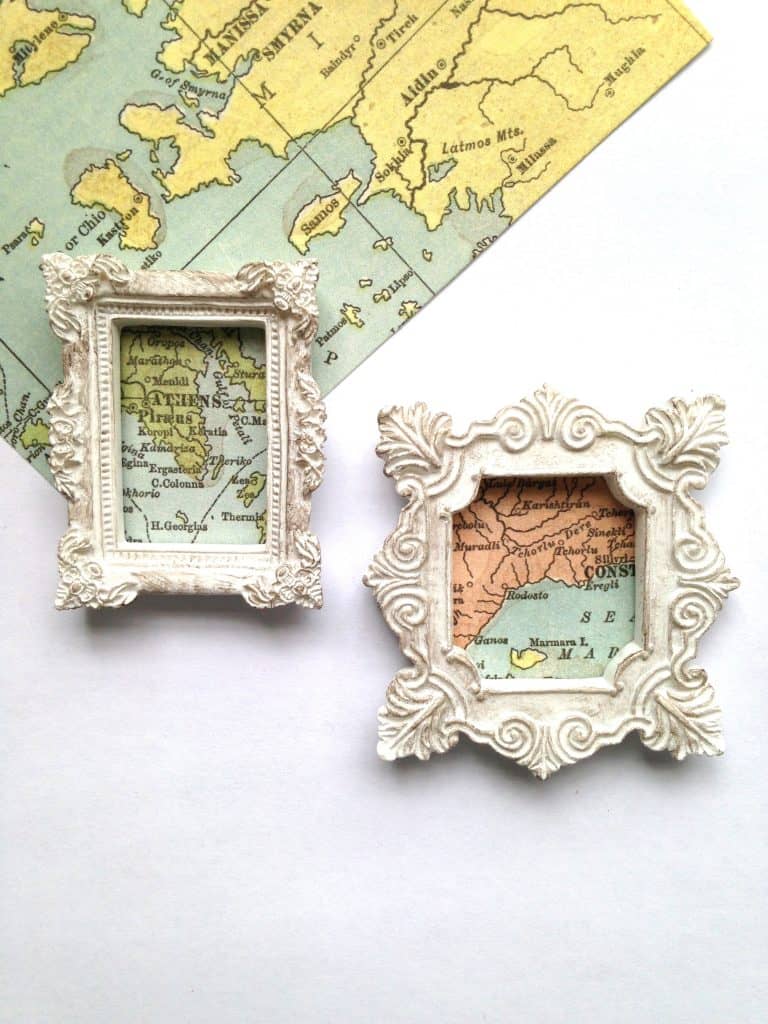 These map magnets will remind you of your travels everyday! You could frame the locations around the world that you have visited, places that you hope to visit one day, or where you are from.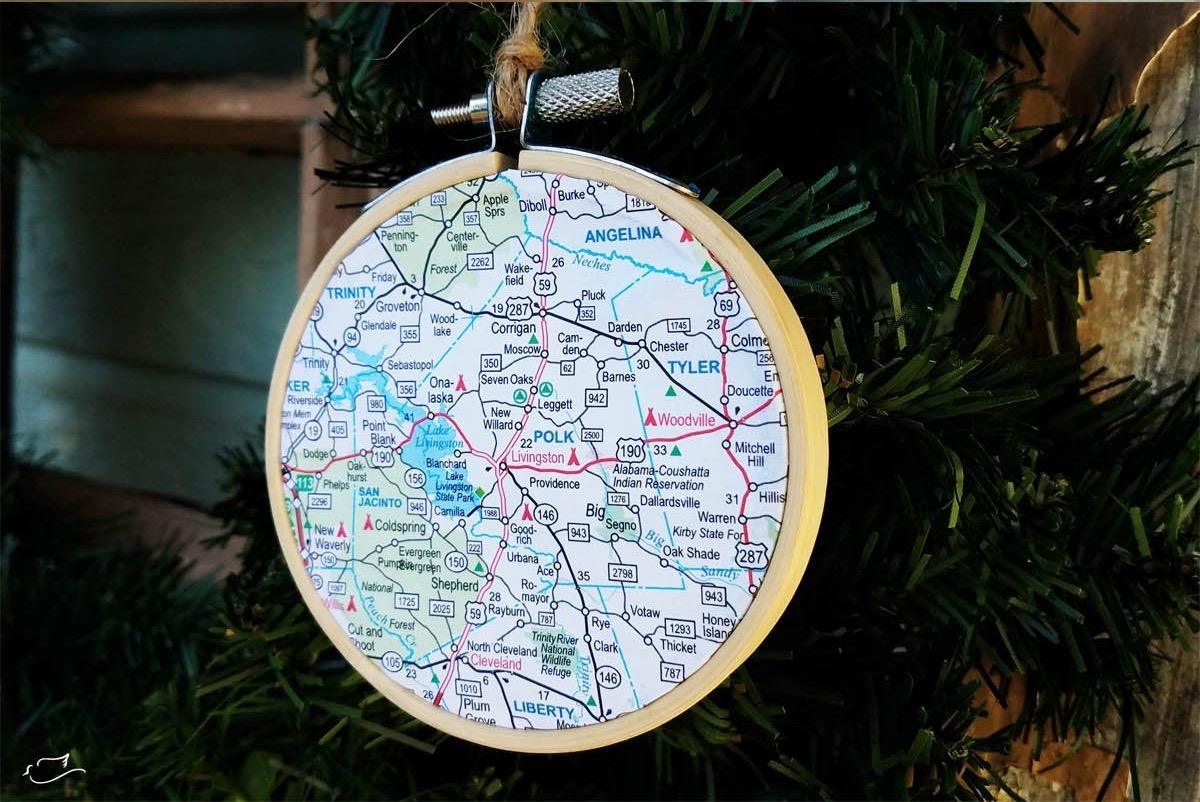 When you add an embroidery hoop to anything, you make it dreamier than it was before. These holiday ornaments are a great way to celebrate your love for travel during the holidays.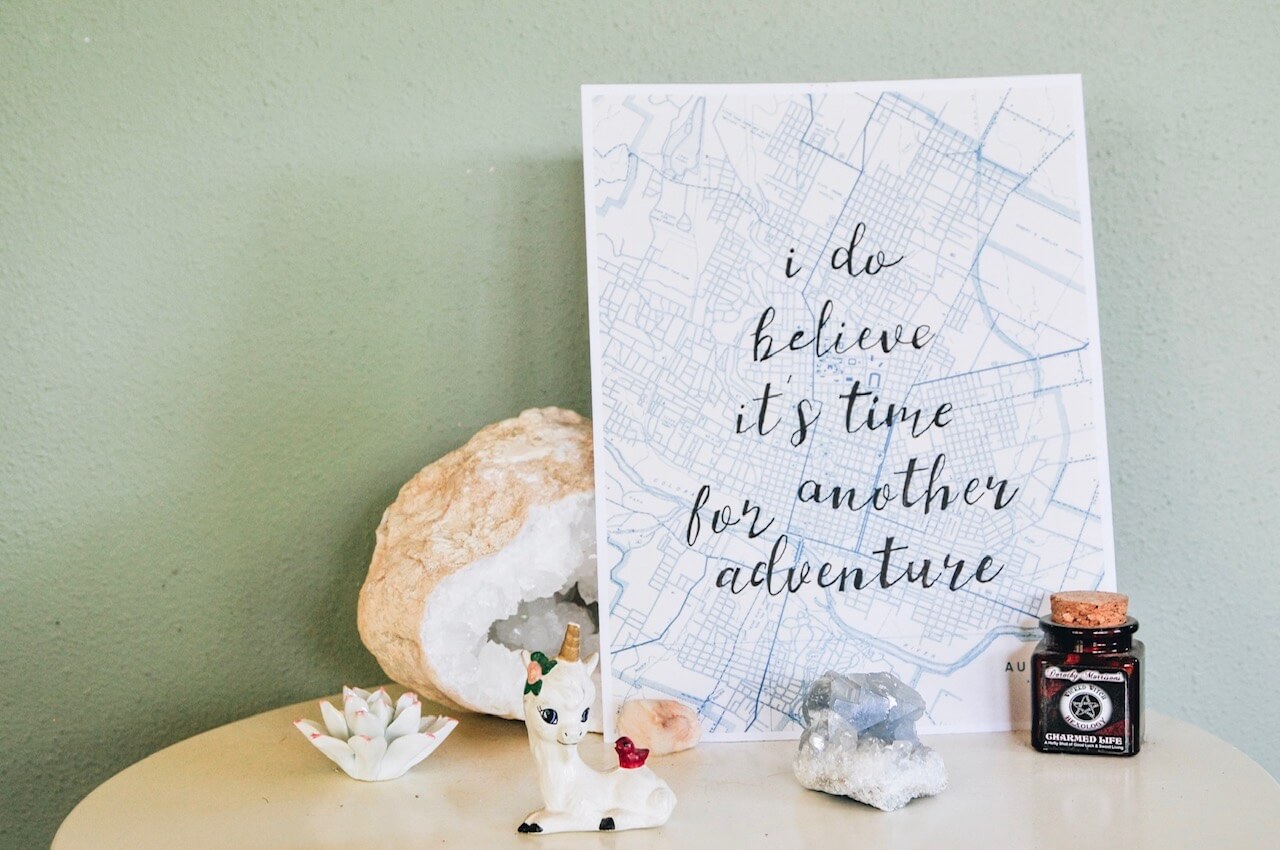 This may be my favorite diy from the group! This blog has 10 different templates you can download and stencil to make your own map calligraphy art. Choose phrases like "Not all who wander are lost." and so many more.
So which Map Paper DIY is your favorite? Tell us in the comments! And happy crafting.
Let's Be Friends!
Insta | Pinterest | Enews | TikTok