You know that Cast Iron Skillets are all the rage! They are a perfect way to make one pan meals – they are easy to keep clean and give an even and gorgeous brown to meats and veggies. And they are also great for desserts!
They are ideal for frying and baking because the thick iron distributes heat well. They can work from stovetop to oven and back again.
So here are some of our favorite and Easy Cast Iron Dessert Recipes.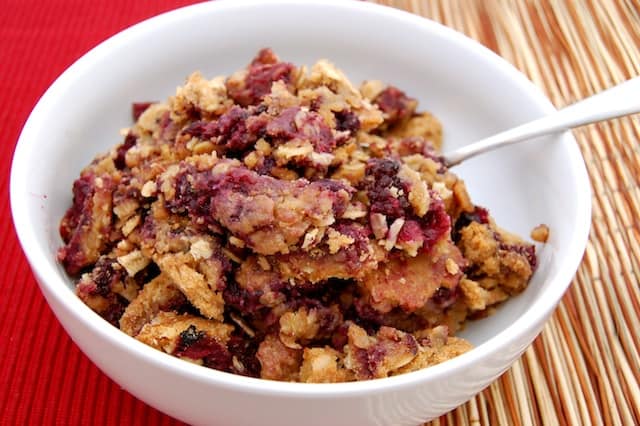 This triple berry crisp includes blackberries, blueberries, and raspberries for a beautiful punch of berry flavor. Top it with whipped cream.
These skillet cookies, also known as a pizookie, are perfectly paired with ice cream! With this recipe learn how to make them with pre-made cookie dough from the refrigerated section of the grocery store. It's so easy.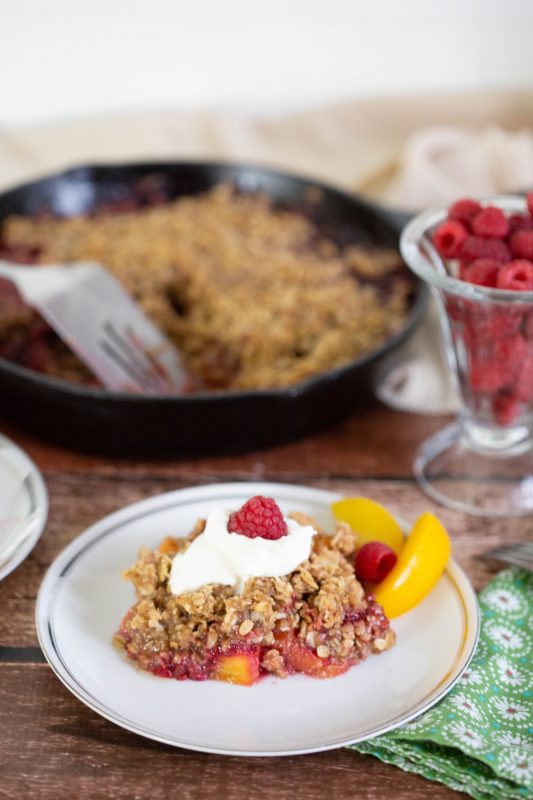 Combining raspberries and peaches makes a gorgeous colored dessert. And it gives your dessert a punch of tart from the raspberries and plenty of sweet from the peaches. It's the perfect combination.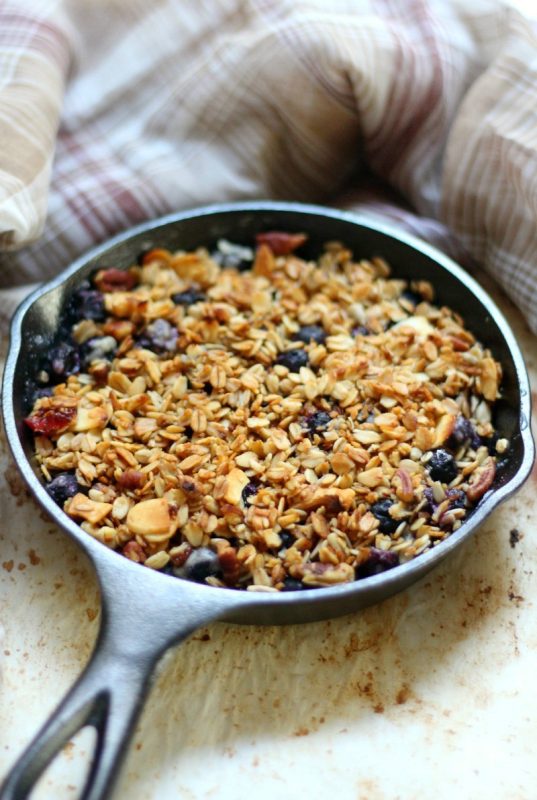 This recipe is low sugar, gluten-free, and vegan making it perfect for anyone with food restrictions or allergies. It uses Erythritol instead of sugar, gluten-free oat flour, and vegan butter in place of dairy. Dare I say it's almost healthy?!?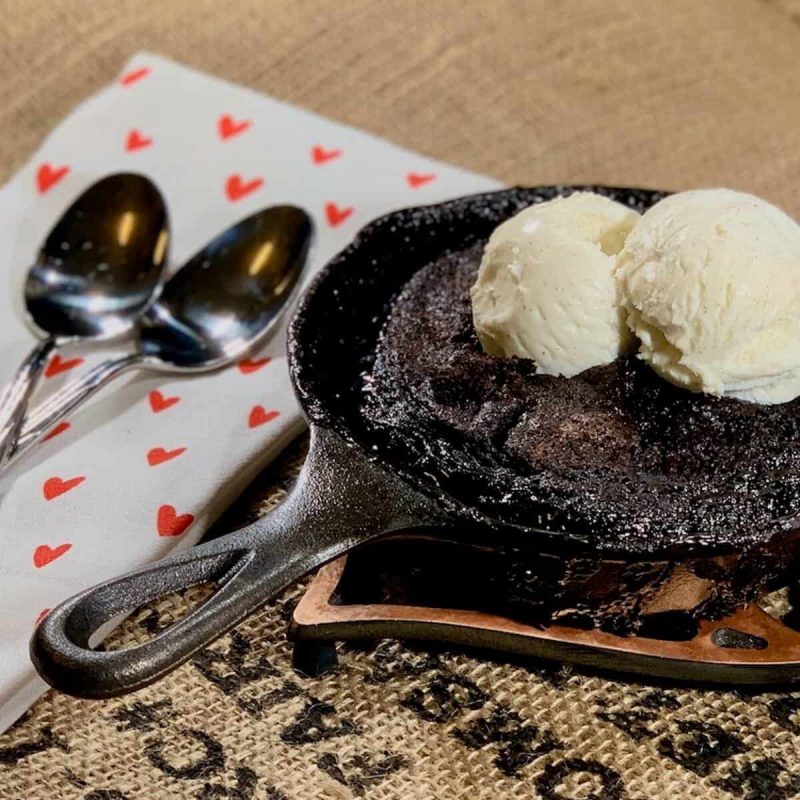 This cake is fudgey, brownie-like and totally decadent! It combines chocolate with a hint of coffee to give it an extra kick. And it has a hot fudge topping that is irresistible. It's perfect for a date night or any chocolate lovers out there.
How gorgeous is this Cast Iron Skillet Peach Cobbler? It only takes 30 minutes to prep and is a perfect example of how Cast Iron Skillets are the perfect kitchen supply when you just want to use 1 pan. This peach cobbler is gluten-free and perfect as a summer dessert recipe.
Banana breads are notorious for cooking unevenly. Here's an easy way to get the perfect Banana Bread every time and get one with a perfect cast iron flavor that's so rich and delicious. You can even use this Banana Bread Recipe (my grandma's recipe) in a Cast Iron Skillet.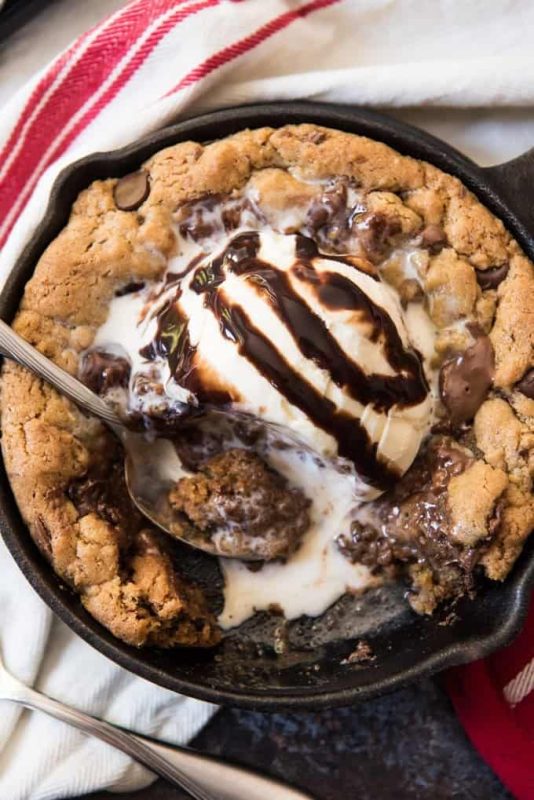 House of Nash Eats recommends using mini cast iron pans to make these delicious cookies! Then make brown butter which is a process of gently heating butter before you use it in a recipe to give it a nutty, rich flavor that gives depth to desserts like these. Here's a great brown butter recipe to follow. I would also recommend adding a sprinkle of sea salt to the top!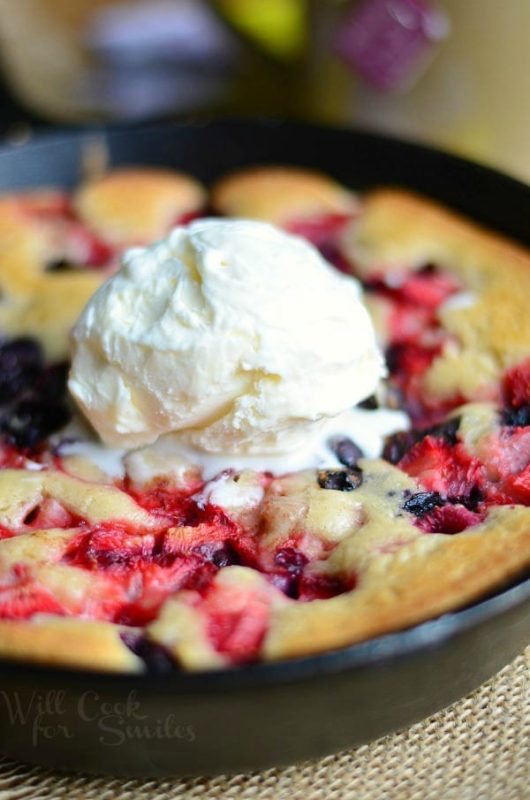 To make this tea cake, steep black tea to infuse in the cake batter. When making a tea cake a lot of people recommend making your tea twice as strong to get that black tea flavor. Whether you choose to double steep or just make a regular brew, this Triple Berry Tea Cobbler has a gorgeous flavor that's different than other cobblers.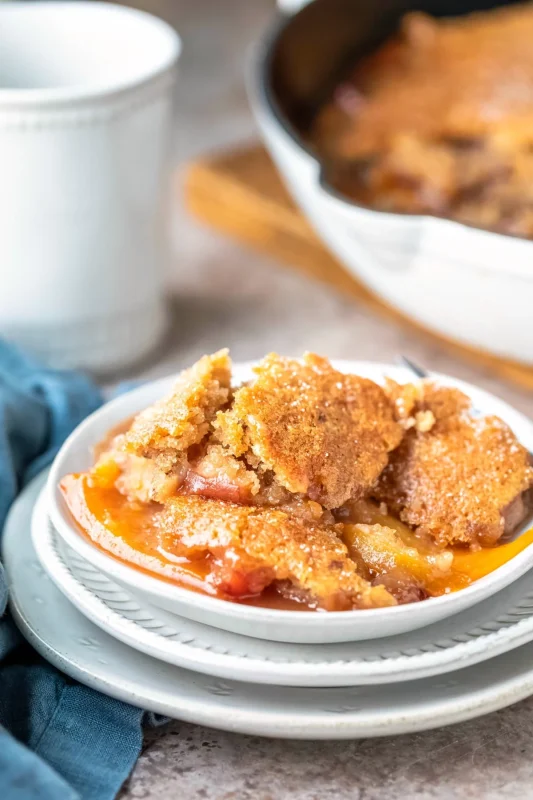 A brown sugar crust will give this cobbler just a bit of extra crunch and a deeper flavor too. It's the perfect way to celebrate summer! This recipe calls for bourbon which pairs so well with the cinnamon sugar dusted on top of the batter. Cooking alcohol will give you a boozy flavor but remove the buzz that alcohol gives. You can always leave the bourbon out of the recipe if you prefer.
These caramelized bananas are a great alternative to bananas foster and are the perfect way to dress up a bowl of ice cream – especially if it's homemade. This is a stovetop recipe that doesn't involve alcohol like bananas foster usually does. It's gorgeous, easy, and delicious!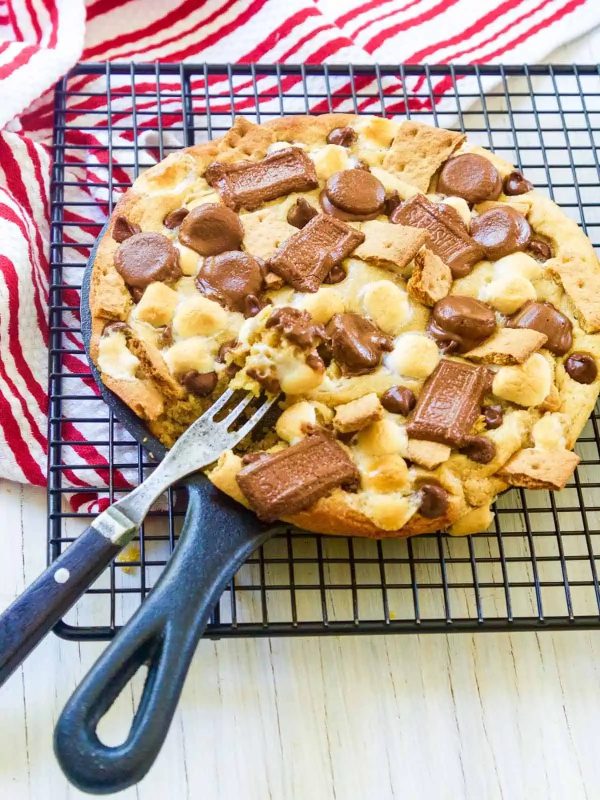 These S'more chocolate chip skillet cookies, or pizookies, include milk chocolate chunks, semi-sweet chocolate chips, mini peanut butter cups, graham cracker shards, and toasted and melted marshmallows! These cookies are decadent, gooey, and irresistible. This is another recipe that would be perfect for mini cast iron skillets to make personal sized pizookies!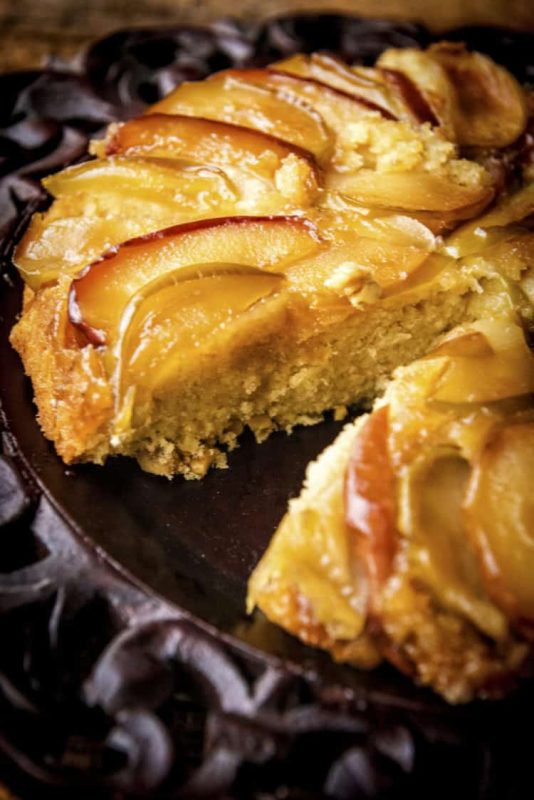 Use a mix of granny smith and red apples for a rustic alternative to pineapple upside down cake. This Cast Iron Skillet Apple Upside Down Cake has fall written all over it and is so easy to make too!
---
So which Cast Iron Skillet Dessert is your favorite? Which one do you see yourself making first? Tell us in the comments and happy baking.
Let's Stay Friends!
Insta | Pinterest | Enews | TikTok