There is nothing better than handmade candles! They are so easy to make and oh so fun. What's really great about making DIY Candles yourself is that you can be so versatile and create so many unique styles that you will never find shopping!
Here are some of the most stylish and most fun to make DIY Candle Tutorials from around the web. Happy making!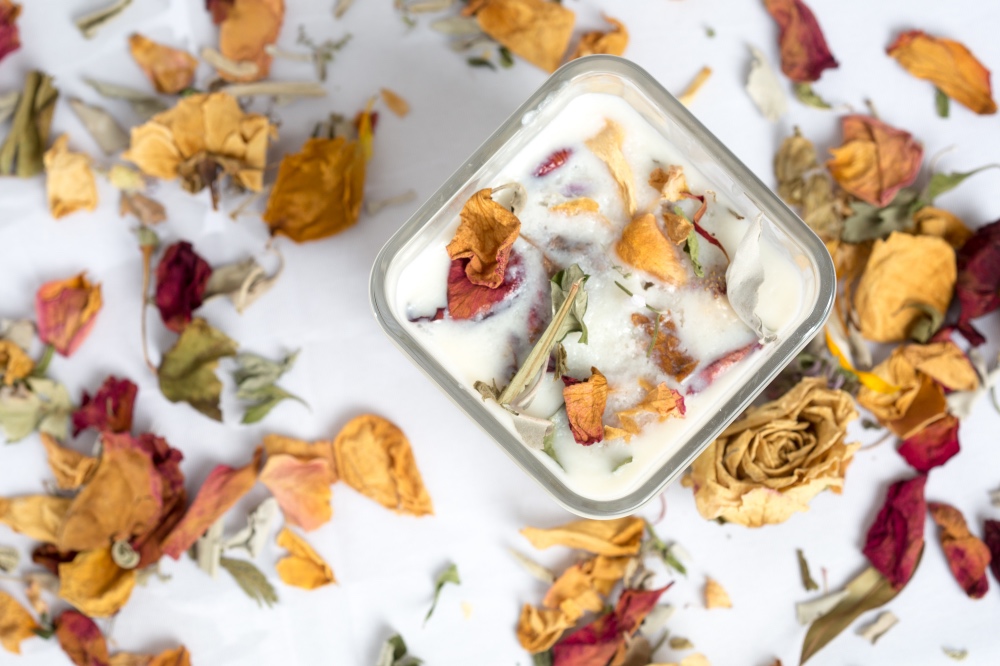 Love flowers? Then add them to your candle! This DIY Floral Smudge Candle is full of dried flowers that are safe to burn too. It adds a gorgeous smudgey scent to your home as they burn.
How gorgeous are these Marbled Candles? You can start with any pre made and candles and then give them a dip for this awesome result!
These shapes are so much fun that I don't think I would even want to burn these candles. Believe it or not, they are easy to make too!
Ombre dreams come true! You could make these in any color – not just pink and this dip dye technique is pretty enough for a gift or a stylish dinner party.
How much do you love these teacup candles? This one is Earl Grey which is the perfect scent for a teacup like this.
These tiny tealights are just magical in a lemon peel. And it's such a fun use of lemons too.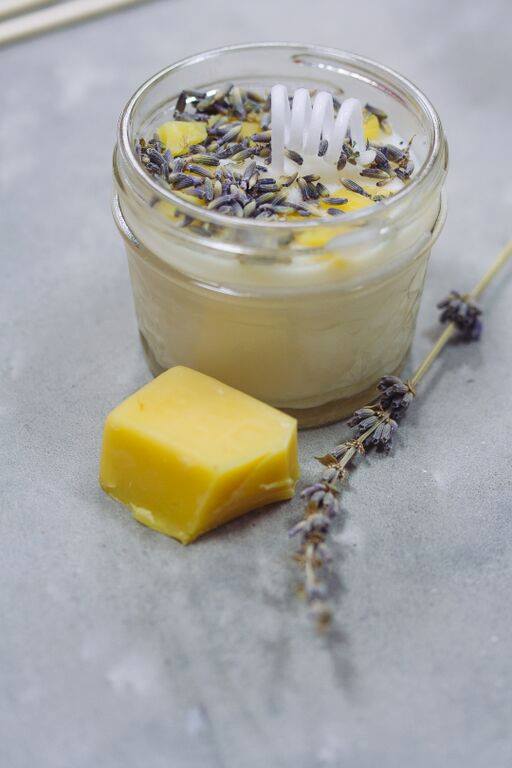 Adding these simple lavender buds to this candle makes it oh so pretty. And a touch of beeswax will help the candle burn slower.
Looking for colored candles? Crayons are such an easy way to brighten your wax! This simple technique makes a stylish ombre.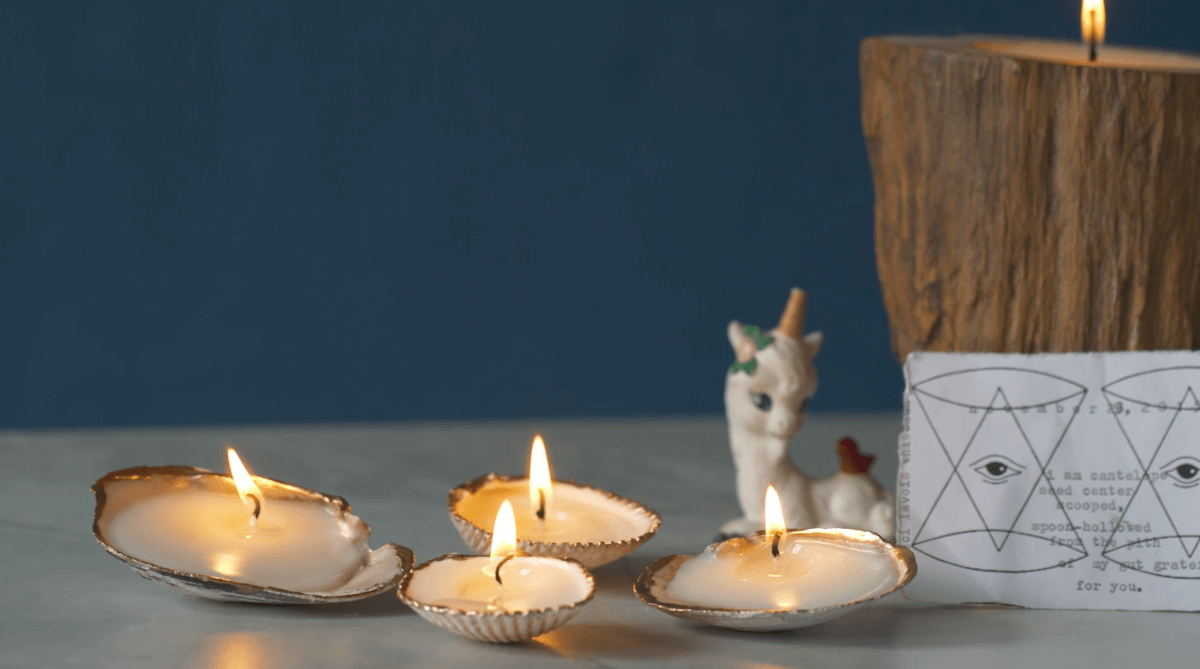 These seashell candles are just dreamy. I can see them in a beach house and they would make a perfect gift.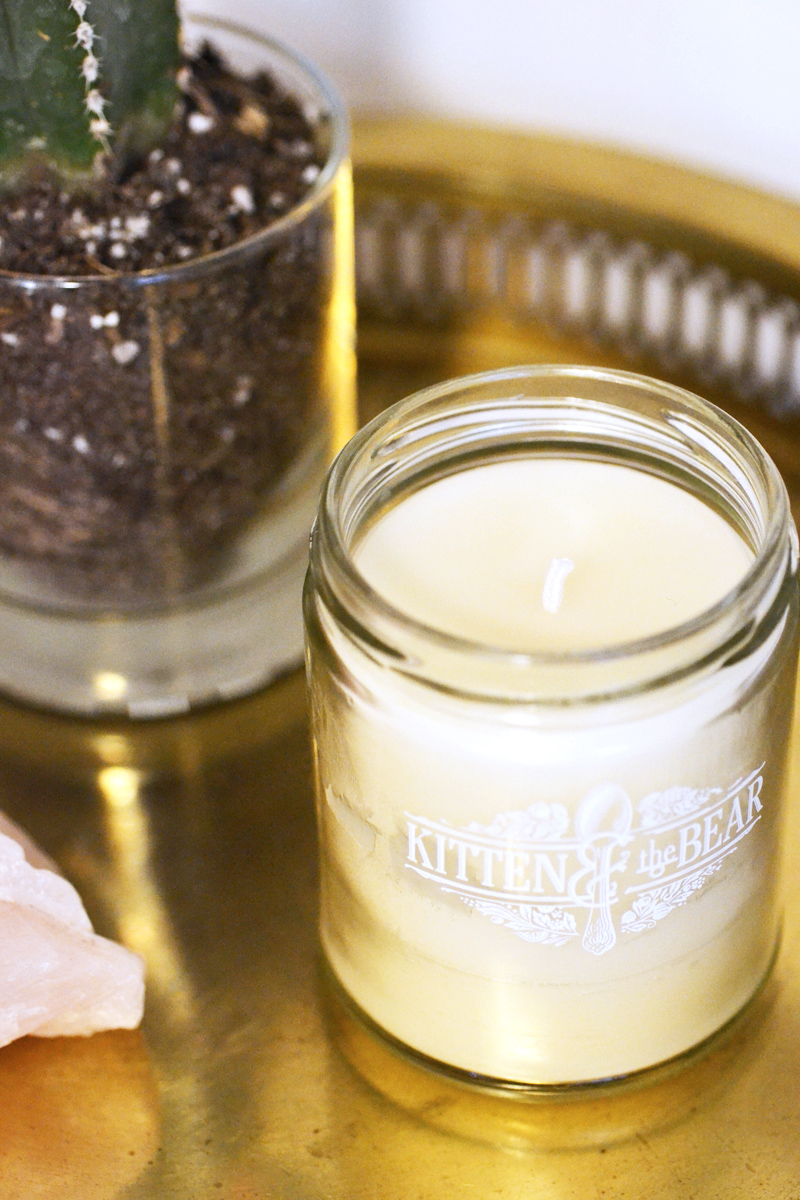 This Candle DIY is all about a gorgeous scent! And reusing a pretty jar like this also makes for a super special creation.
These all natural leaves are added to the sides of a candle. These candles are a show piece!
What a cool use of Terra Cotta! You could even paint them or give them a rustic white wash to personalize them more.
This is a candle meant for burning! It's simple to make and incorporates dried herbs for a gorgeous look and lovely scent.
Who knew that you could use tissue paper or even paper napkins to decorate a candle? Read this tutorial from Something Turquoise to find out how. Because this is my new favorite DIY!
DIY Henna Candles
I'm obsessed with these henna candles. The tutorial has been removed to the basic gist would be to use natural henna in simple shapes like these. Don't have henna? Use a touch of brown fabric paint to achieve the same look!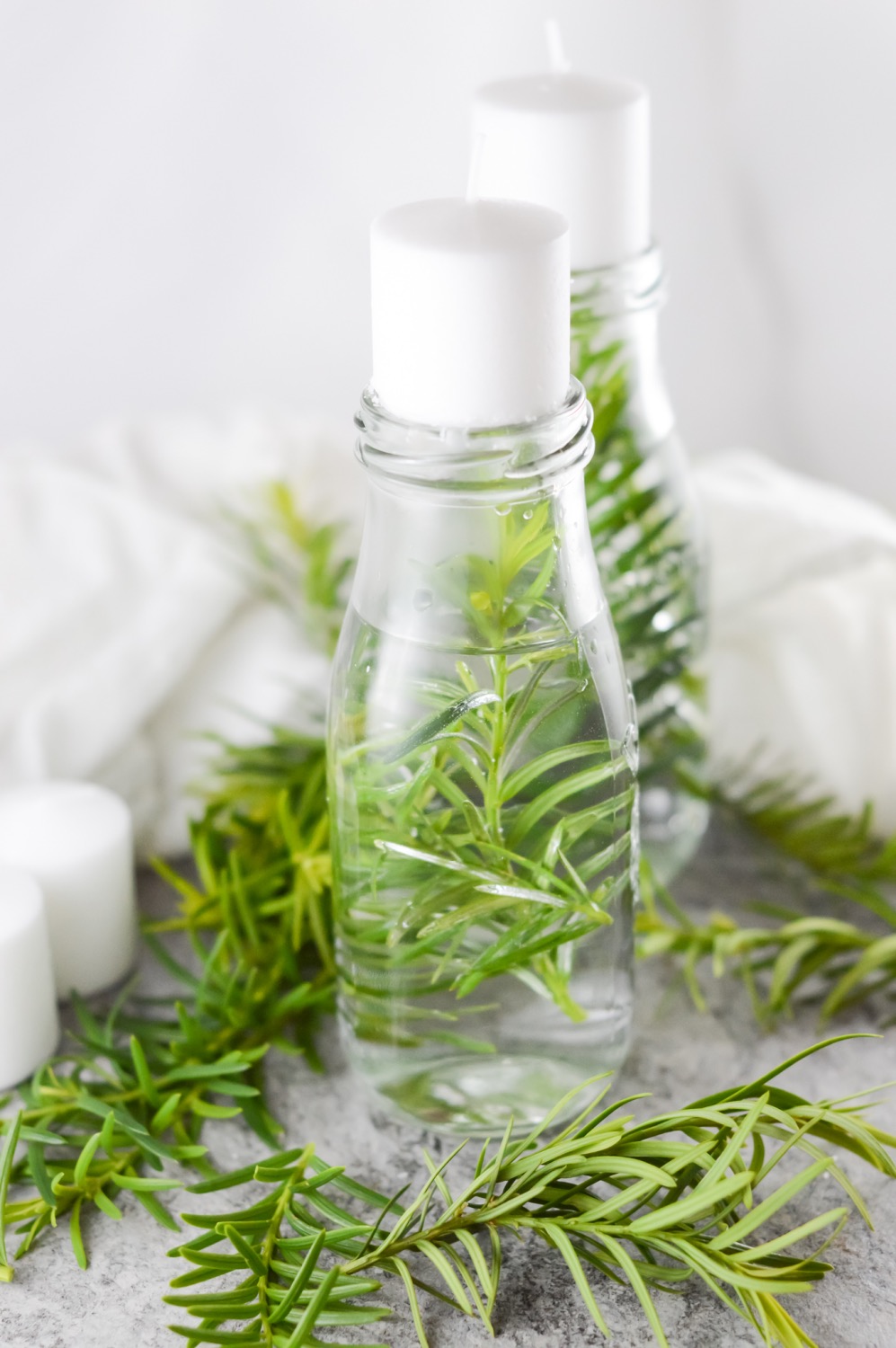 Can you believe this is the first candle tutorial that includes water? Floating candles and water candles make such a gorgeous centerpiece and this craft tutorial is super easy!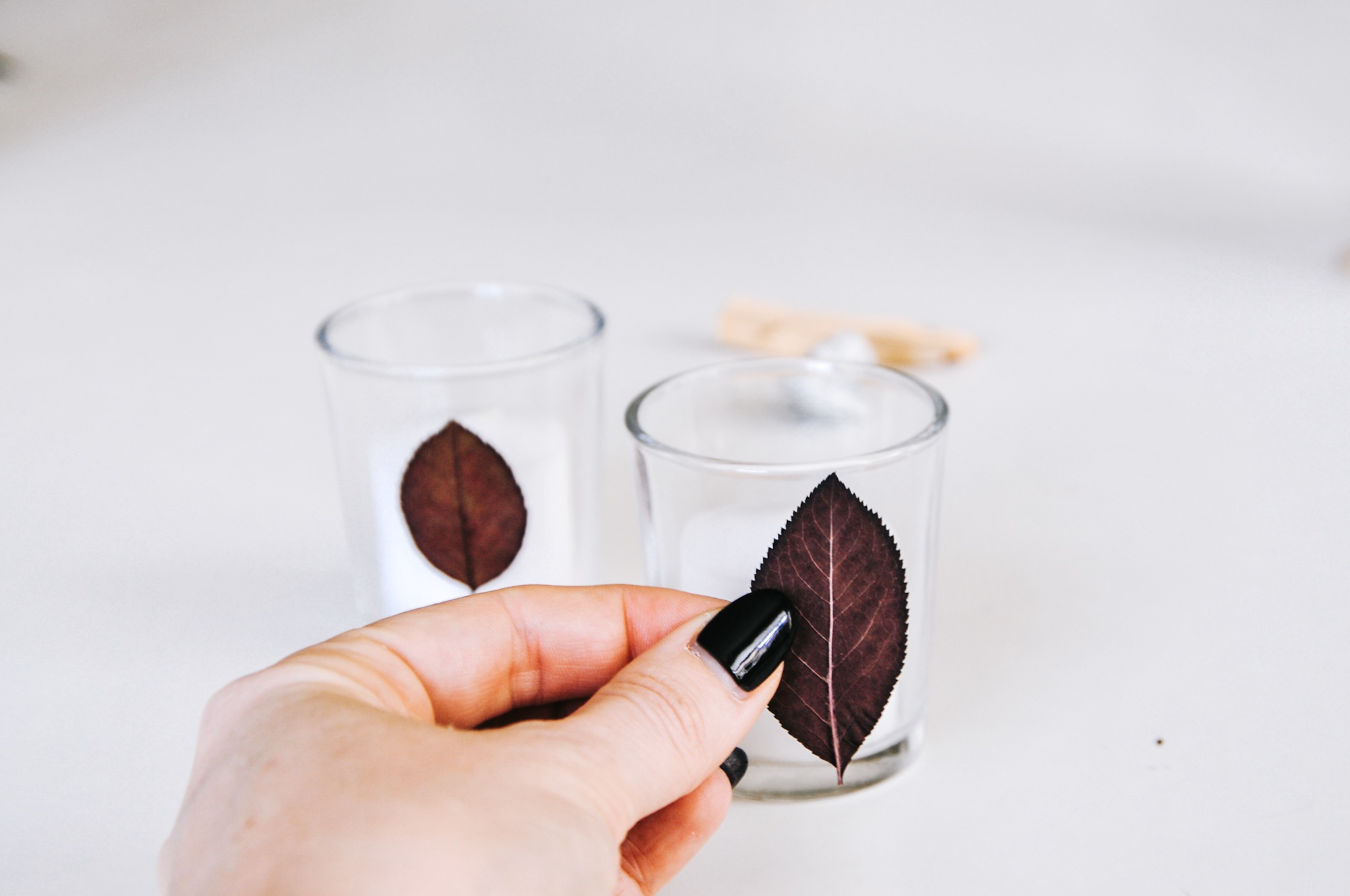 Here's another tutorial that uses already made candles instead of pouring your own wax! It's gorgeous because it's full of pressed flowers.
Let's Stay Friends!
Insta | Pinterest | Enews | TikTok