This is Part 3 of 3 of the June 2020 Craft in Style Subscription Box. Craft in Style is a monthly box of craft supplies that features new projects each month. You can find the box here. Find Part 1: DIY African Mud Cloth Painted Planter here. Find Part 2: How to Make a Terra Cotta Fire Pit here.
Who says you can only make S'Mores with Graham Crackers, Hershey's Chocolate, and Toasted Marshmallows? In fact, there's a whole world of recipes and ingredients that can be explored and put together in a cool way!
We're going to show you 8+ ways you can make these delicious campfire treats. So let's get started!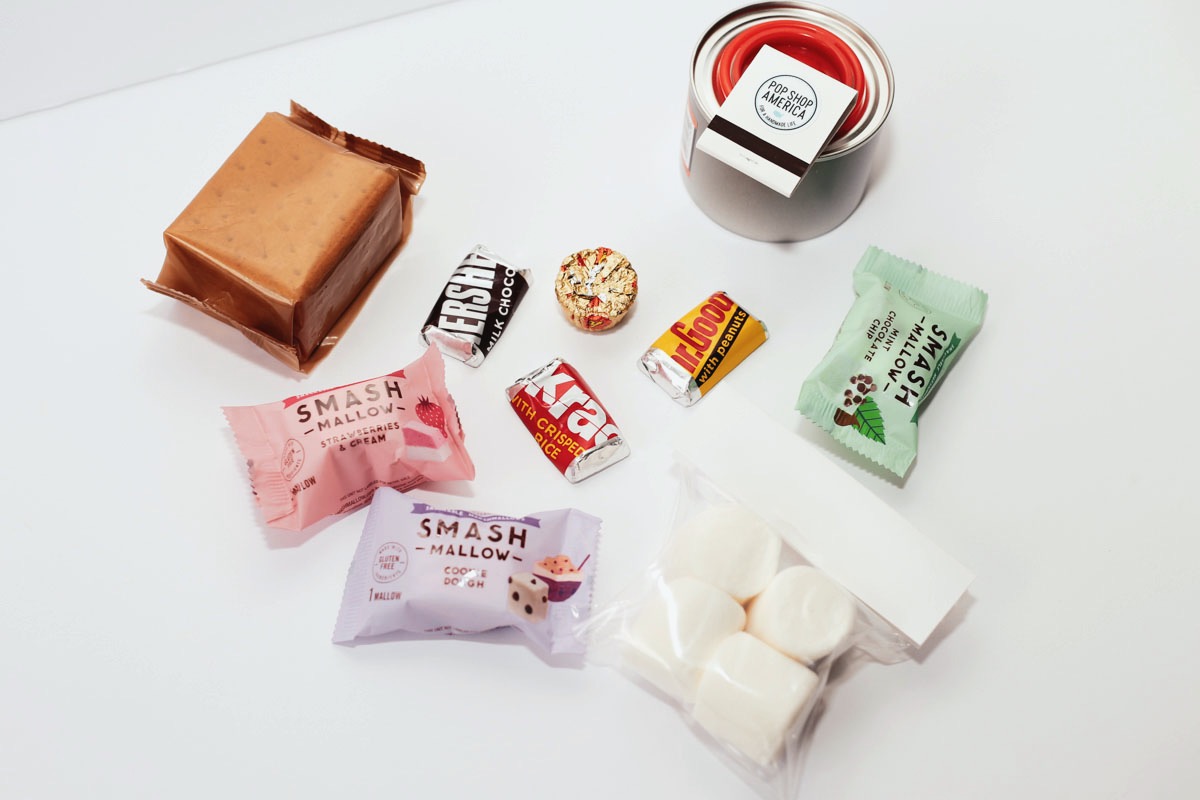 If you want to snag all these ingredients and make your own S'Mores, be sure to get the June 2020 Craft in Style Subscription Box! All these ingredients are included.
Craft in Style is our monthly box full of unique supplies to make cool craft projects from beginning to end each month.
How to Toast Marshmallows Perfectly
Although everyone has a method to make the perfect marshmallows, here's mine. Use a stick or skewer and make sure that the marshmallow is not near the tip but closer to the center. As it gets gooey it can fall off the stick, so it's best to prevent that now.
Keep your marshmallow low to the flame and not close enough to burn. Instead keep the marshmallow 2 inches or so away from the flame. Then take your time and swirl the marshmallow in circles until it reaches golden brown. The trick is – take your time!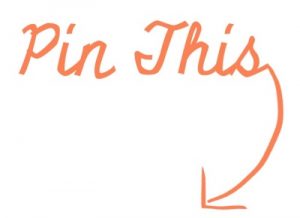 Make S'Mores with Unique Marshmallows
Making a unique S'More is all about combining cool marshmallows with cool types of chocolate. Here are some of the marshmallows you can consider.
1. Strawberry Marshmallows: Combine these with dark chocolate and banana, like a Banana Split. Combine with white chocolate for Strawberries and Cream.
2. Stuffed Marshmallows: If you want a double chocolate explosion, try these cool stuffed marshmallows! You could use these marshmallows and substitute the chocolate bars for fruit like strawberry or banana slices.
3. Smashmallow Flavored Marshmallows: With flavors like Cookie Dough, Strawberry & Cream, and Cinnamon Churro, you can't go wrong! YUM! Check out our pinnable graphic above that's full of these cool marshmallow flavors.
4. Homemade Marshmallows: Make your own flavors like funfetti, key lime pie, Bailey's Irish cream and more! Here are over 15 that are all gourmet and incredible.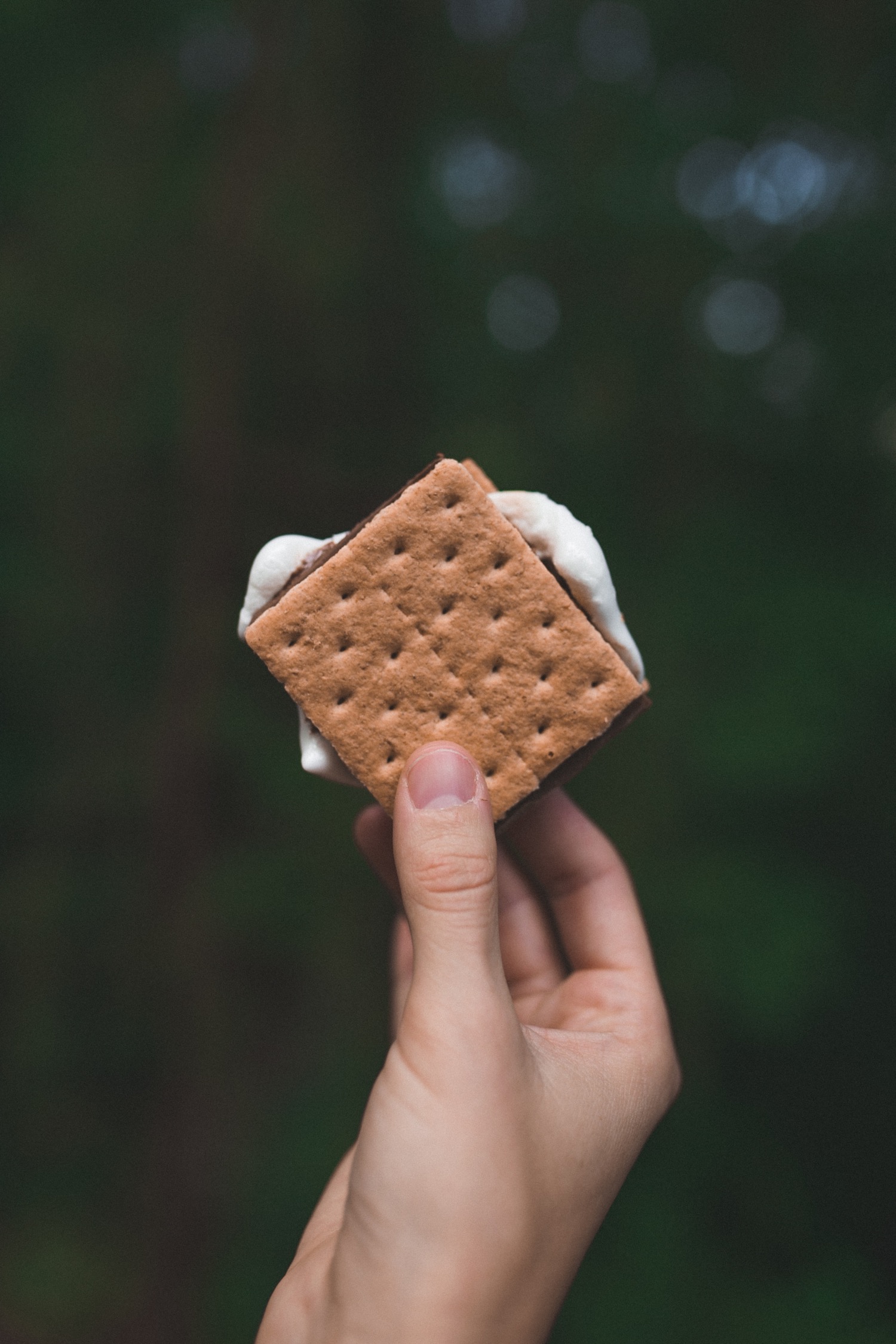 Make S'Mores with Unique Chocolate
1. Reese's Peanut Butter Cups: Love peanut butter? Use Reese's Peanut Butter Cups in place of regular chocolate for a nutty and sweet flavor!
2. Snicker's Candy Bars: Snicker's have a salty and sweet crunch that's irresistible! Chop up the candy bars to make these S'More's melt better and make them easier to eat.
3. Krackel Bars: Krackel Bars are crispy and crunchy. They add a little pop of fun to your S'More.
Find an array of different chocolate recipes here at Pop Shop America that you can include. And here's one of my favorites: A Chai Tea Latte Truffle! It would make a perfect S'More!
So which recipe are you going to try? Or are you going to invent your own? Tell us in the comments. And if you are dying for all these sweet treats, don't miss out on the June 2020 Craft in Style Subscription Box! That way you can get all these supplies and more.
Let's Be Friends!
Insta | Pinterest | Enews | TikTok