The peak of summer is here, and so is itchy, bug-bitten, bumpy, tired skin. Need a little moisturizing and revitalizing pick-me-up? Me, too! Which is why I decided to whip up a Shea Butter, Coffee, and Cinnamon Scrub.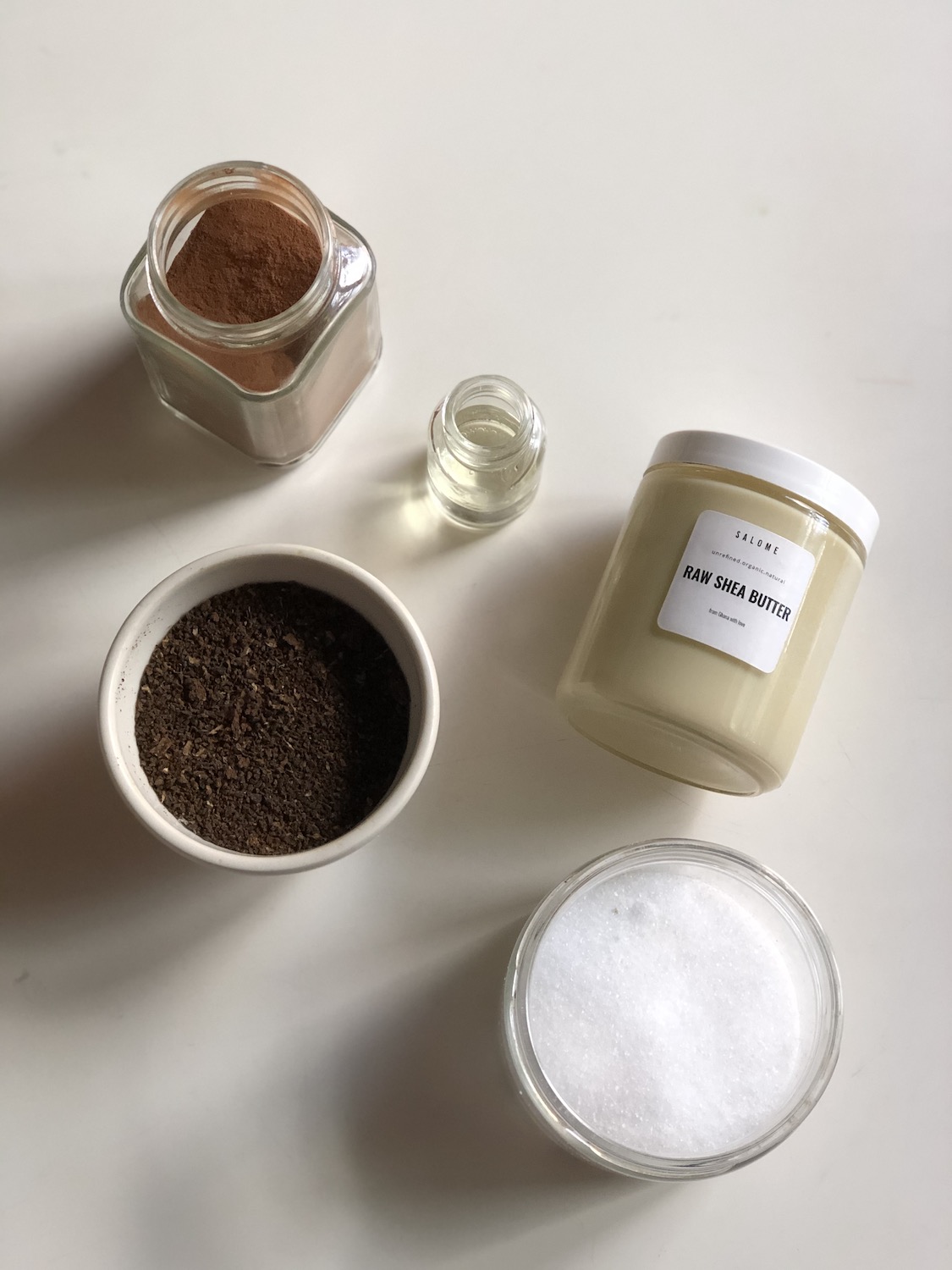 I live in Houston, Texas, and every summer—without fail, no matter the humidity—my skin somehow get simultaneously dry while my pores get clogged.
So, in hopes of some much needed exfoliation and moisture, I reached my new favorite raw shea butter, Salome Shea. This incredibly high quality shea butter is sourced by Ghanian-American actress and self-love advocate Abena Ansah. The raw product is processed by hand at and all-women owned company in Talame, Ghana. Workers there are ensure a fair wage and safety—Abena even visited the facility just to make sure!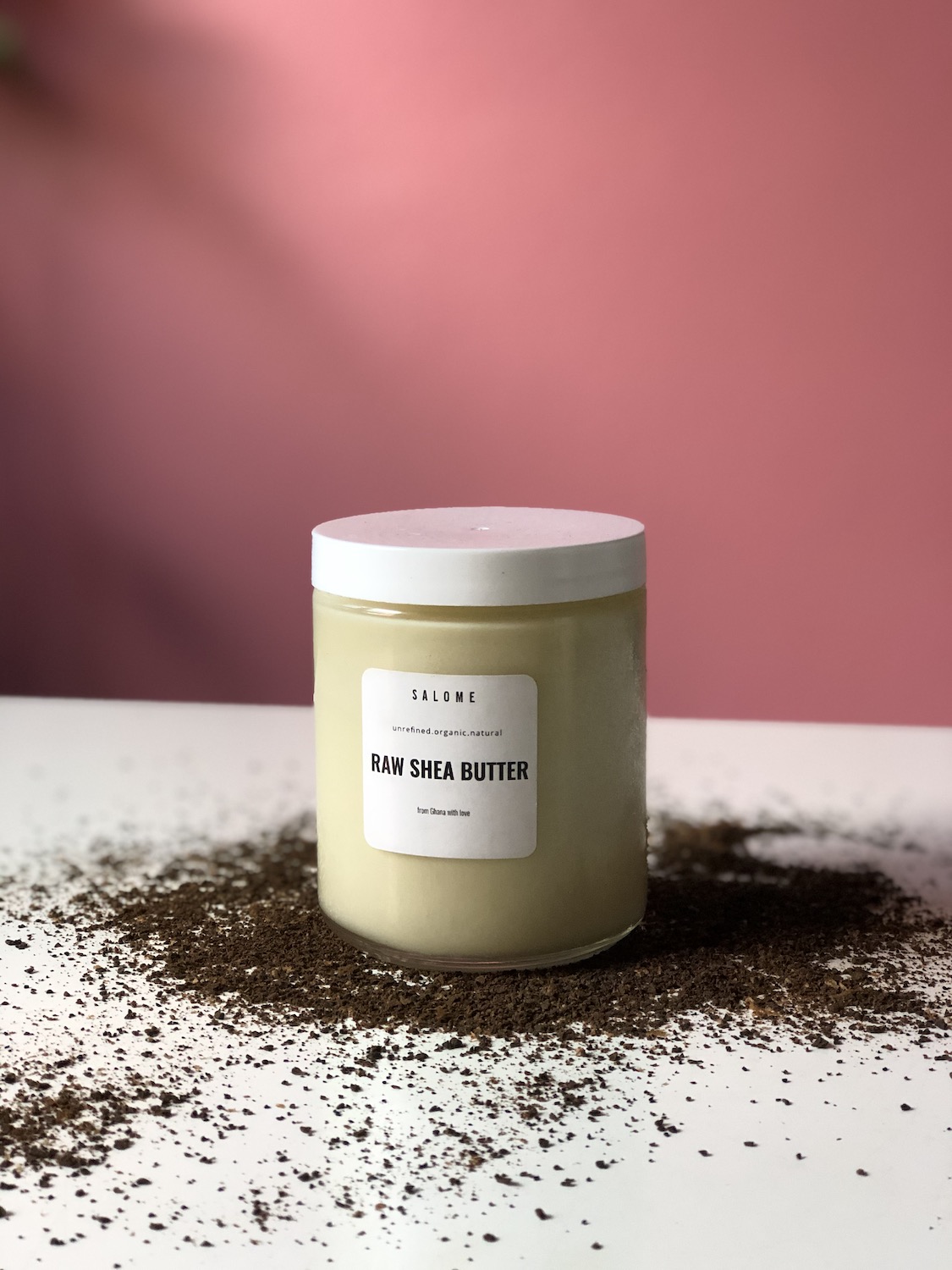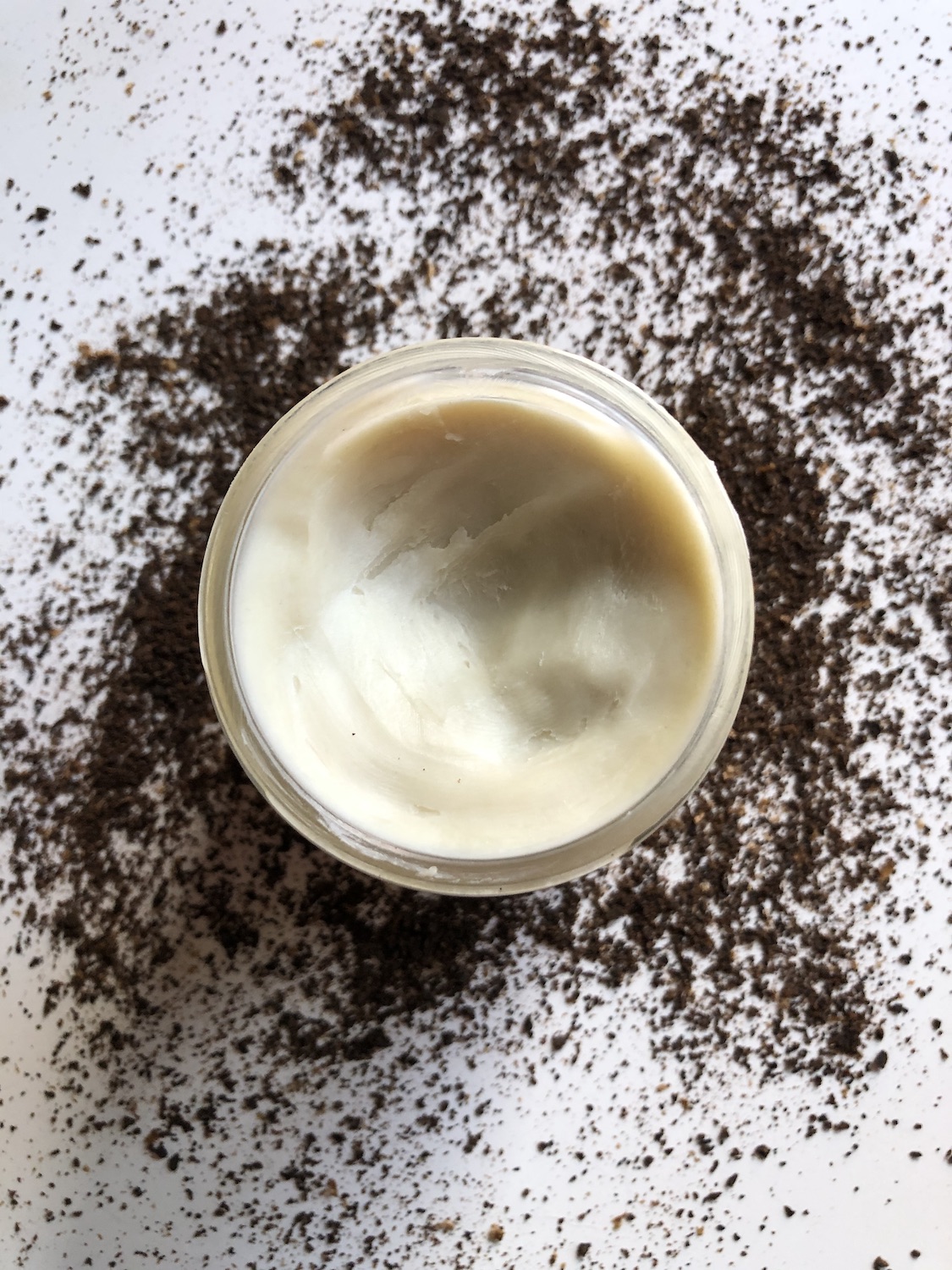 Being raw, a little goes a long way—and you need to melt it down beforehand. Abena doesn't add any additional oils or scents to her raw shea butter, so I've opted to add some almond oil along with leftover coffee grounds, cinnamon, and salt.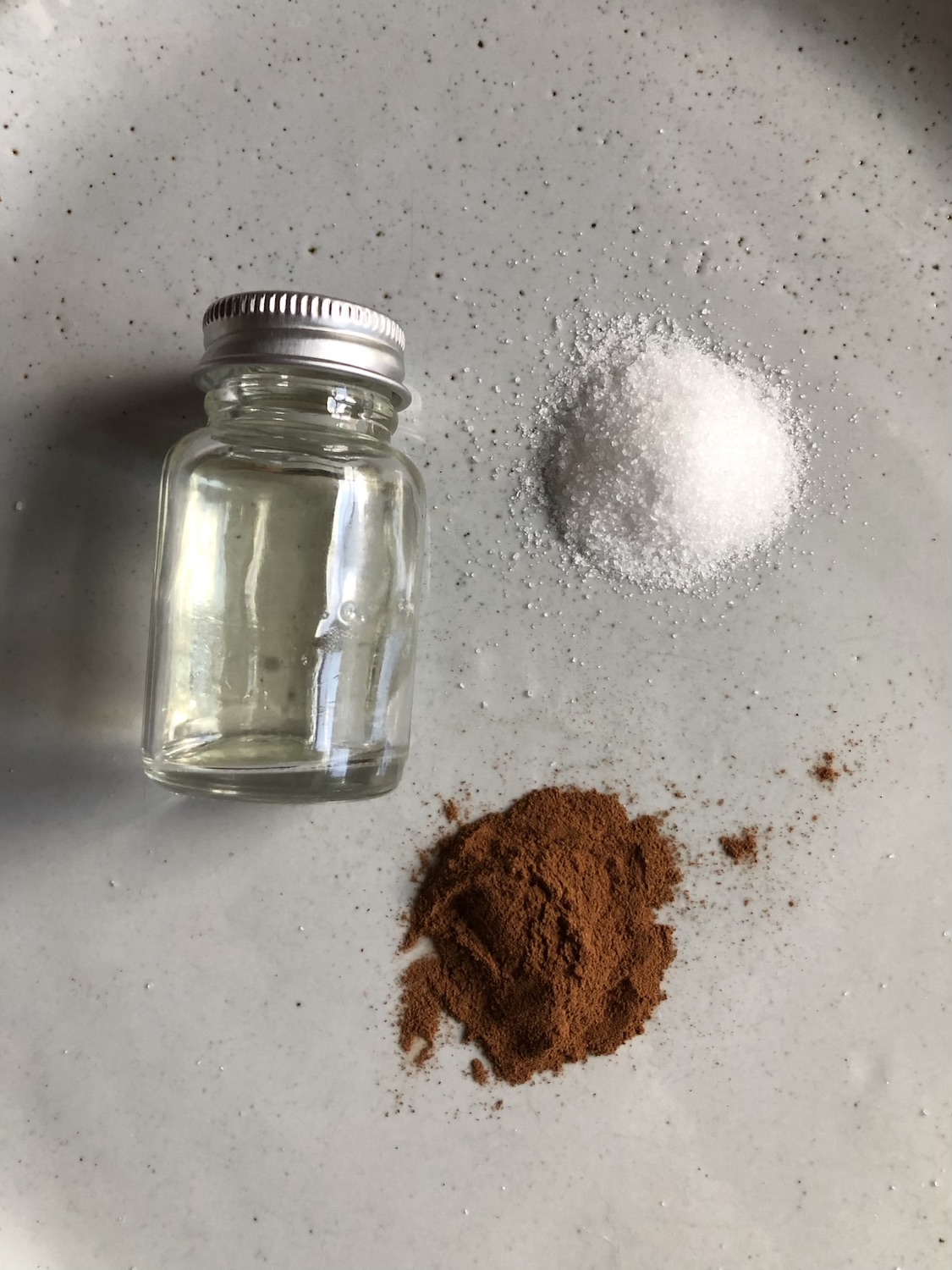 I chose almond oil because it's noncomedogenic, which basically means it won't clog your pores. Almond oil— especially high-quality, organic almond oil—contains high levels of fatty acids and vitamin E, and has been used in Chinese and Ayurvedic medicine to treat skin conditions. Other noncomedogenic oils include neem, olive, hempseed. An example of a popular comedogenic oil would be coconut oil, which I do not recommend in this application.
I've added in salt for a little extra scrubbing power and cinnamon—which has been to show to have antibacterial properties—mostly because I enjoy the slight tingling sensation.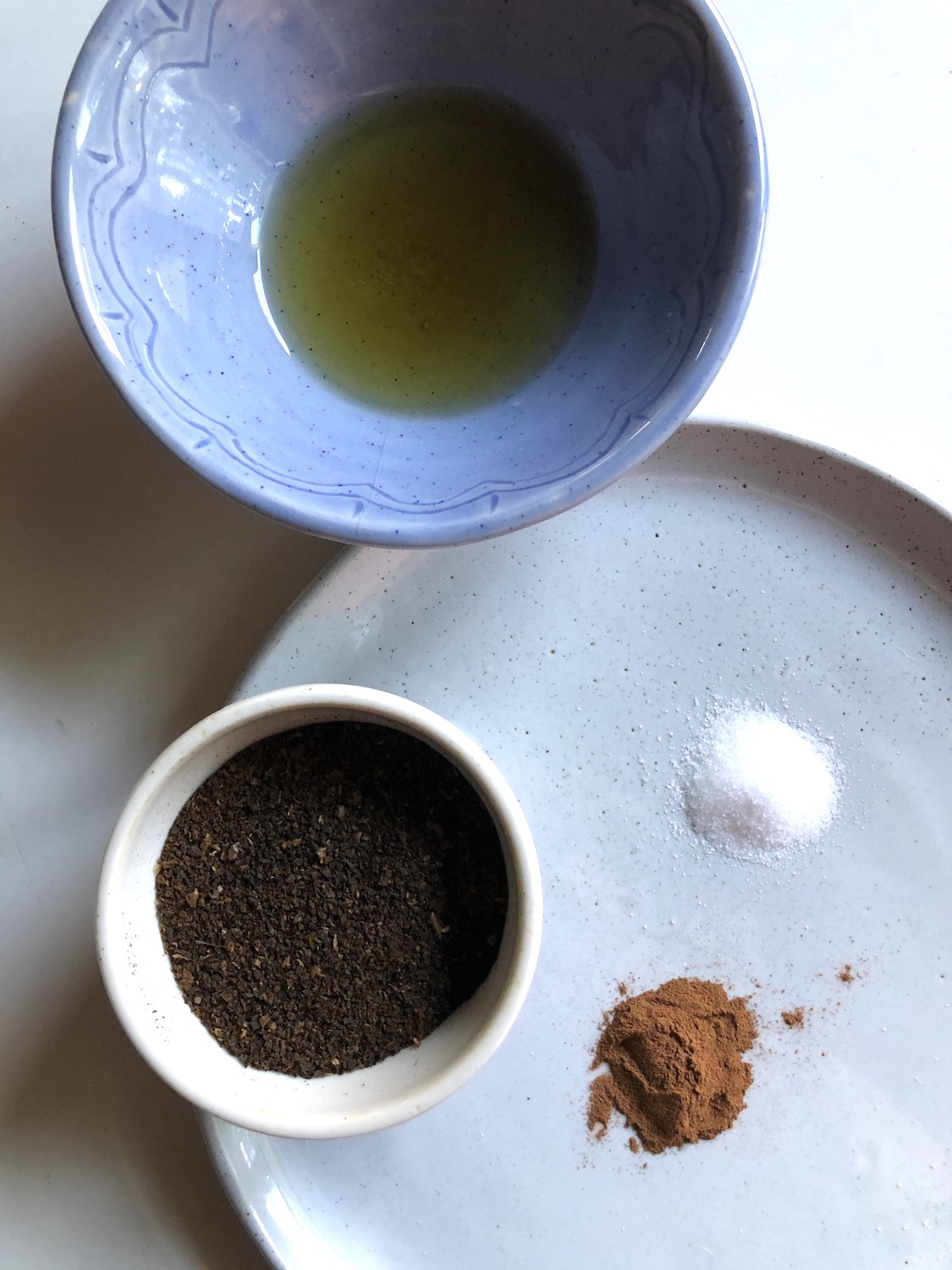 Ingredients to make Shea Butter, Coffee, and Cinnamon Scrub
2 tablespoons Raw Shea Butter
1 tablespoon Almond Oil
2 tablespoons Coffee Grounds
1 tablespoon Salt
1/2 teaspoon Cinnamon
Warm the shea butter so it doesn't melt—I popped it into the microwave for 30 seconds—and combine it with the almond oil. So all the coffee grounds don't sink to the bottom, I gave the oil a little bit of time to firm up, to a soft, lotion-like consistency, then mixed in the coffee grounds, salt, and cinnamon. I put my little jar in the fridge for a couple of hours to let it firm up completely.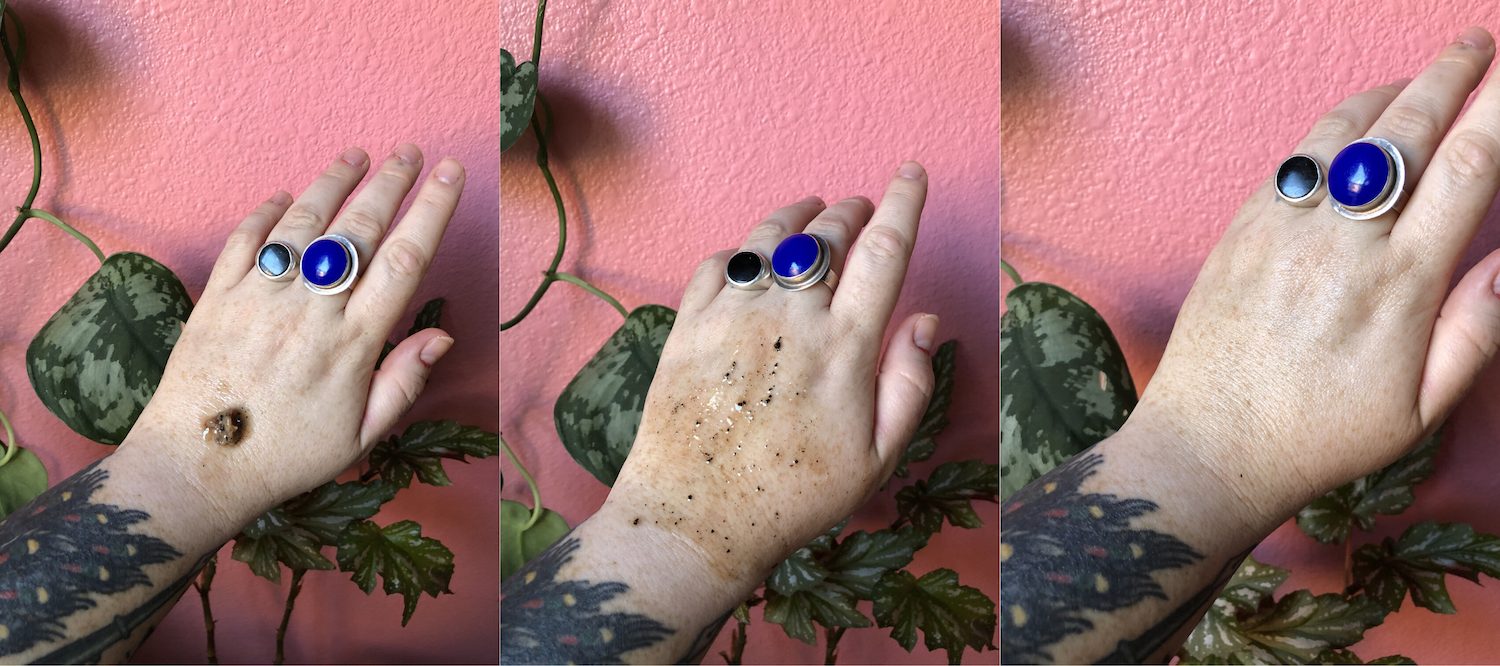 And this is how it turned out! What's great is you don't need to use a large amount of product for the desire effect, so a 4oz jar should last a long time. I'm also only using it in problem areas—inner thigh, elbows, upper arms and legs, heels, and so on. You only need about a pea-sized amount to get the job done.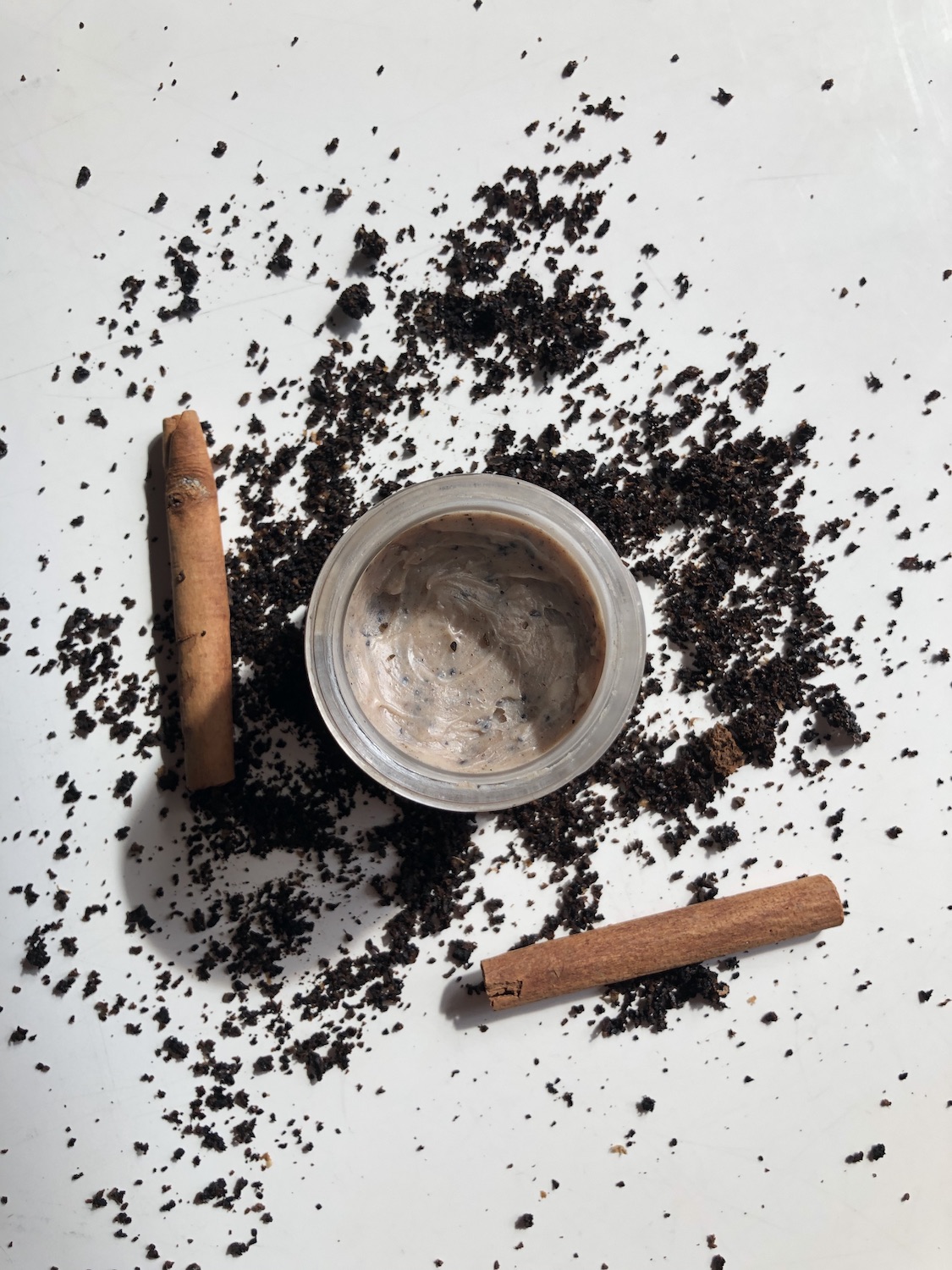 What I appreciate about this scrub is not only the fact I made it myself or that is was easy or that it utilized everyday items I already have, but that each ingredient is multi-use. Cinnamon and salt, that's obvious—though I also use salt to scrub out cast iron pans—but the coffee grounds also get added to my compost, the almond oil I use as an after-shower moisturizer and even as a conditioner for my hair, and the shea butter is used in much the same way, but also as a balm when you've gotten too much sun and a foundation of homemade deodorant.
Choosing ingredients that offer multiple uses can reduce the overall environmental impact of your home, and choosing products like Salome Shea, which supports fair trade and Black, female-owned businesses, has a positive social impact.
So what's not to like? Your skin will thank you.
Let's Be Friends!
Insta | Pinterest | Enews | TikTok