This blog is 1 of many that covers the Post Holiday December Craft in Style Box! For this box, many of the DIYs are creative and interchangeable. You can make: DIY Matcha Bath Soak, DIY Oat Bath Soak, DIY Lavender Bath Soak, DIY Lavender Sugar Scrub, DIY Coffee Scrub and more!
This gentle oat scrub is so simple. It's perfect for the face. It uses all natural ingredients and no additives and is the perfect way to exfoliate dead skin in addition to adding calming ingredients that are full of nutrients and healthy oils.
So let's get started making this Gentle Oat Scrub!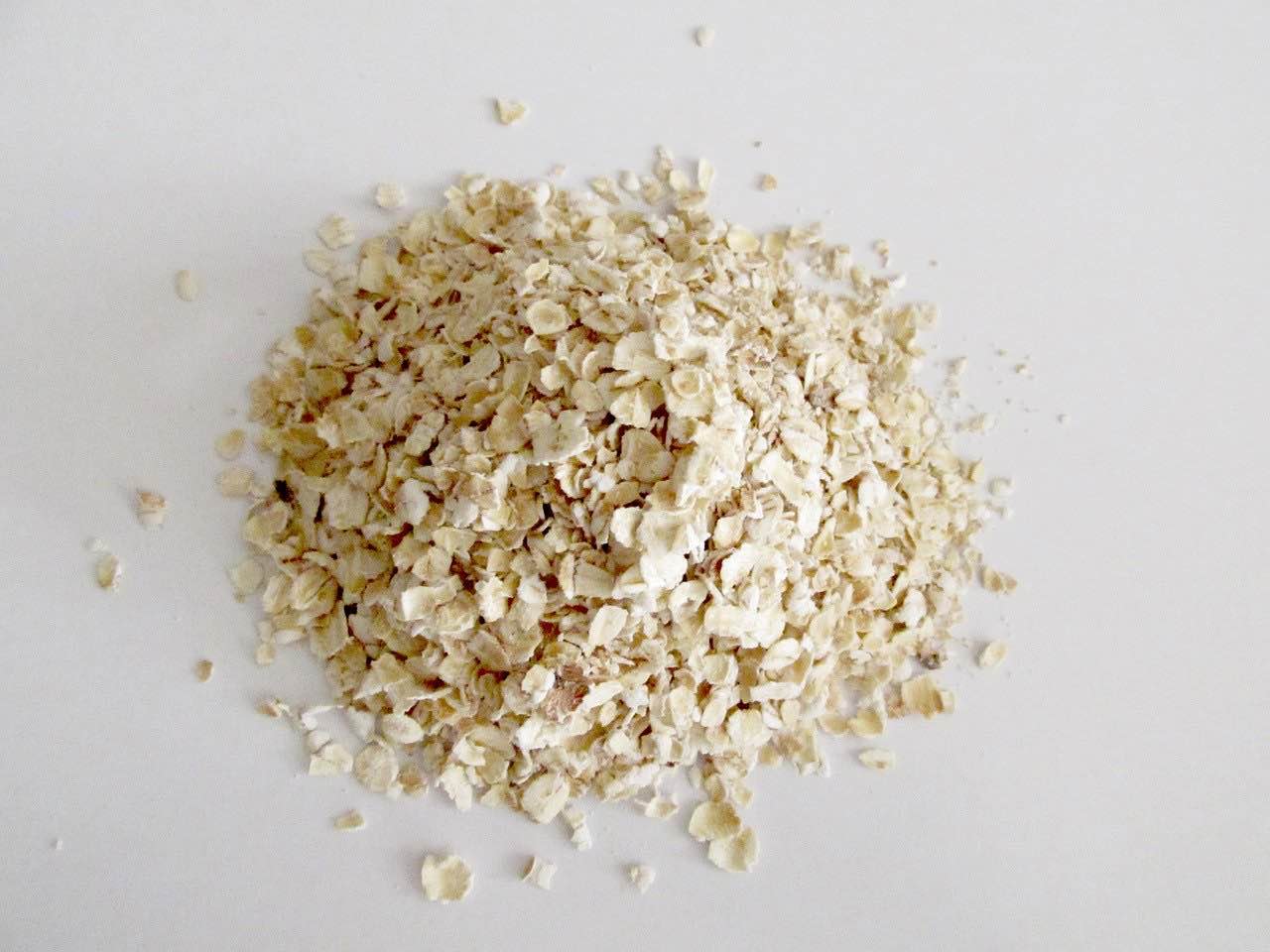 Supplies:
December Post Holiday Craft in Style Box
-or-
Oats
Almond Oil (can be replaced with Avocado Oil or your personal favorite)
Water
Plus You Will Need:
A Blender or Food Processor (or Mortar & Pestle)
Optional:
You can include Honey, Milk, or Sugar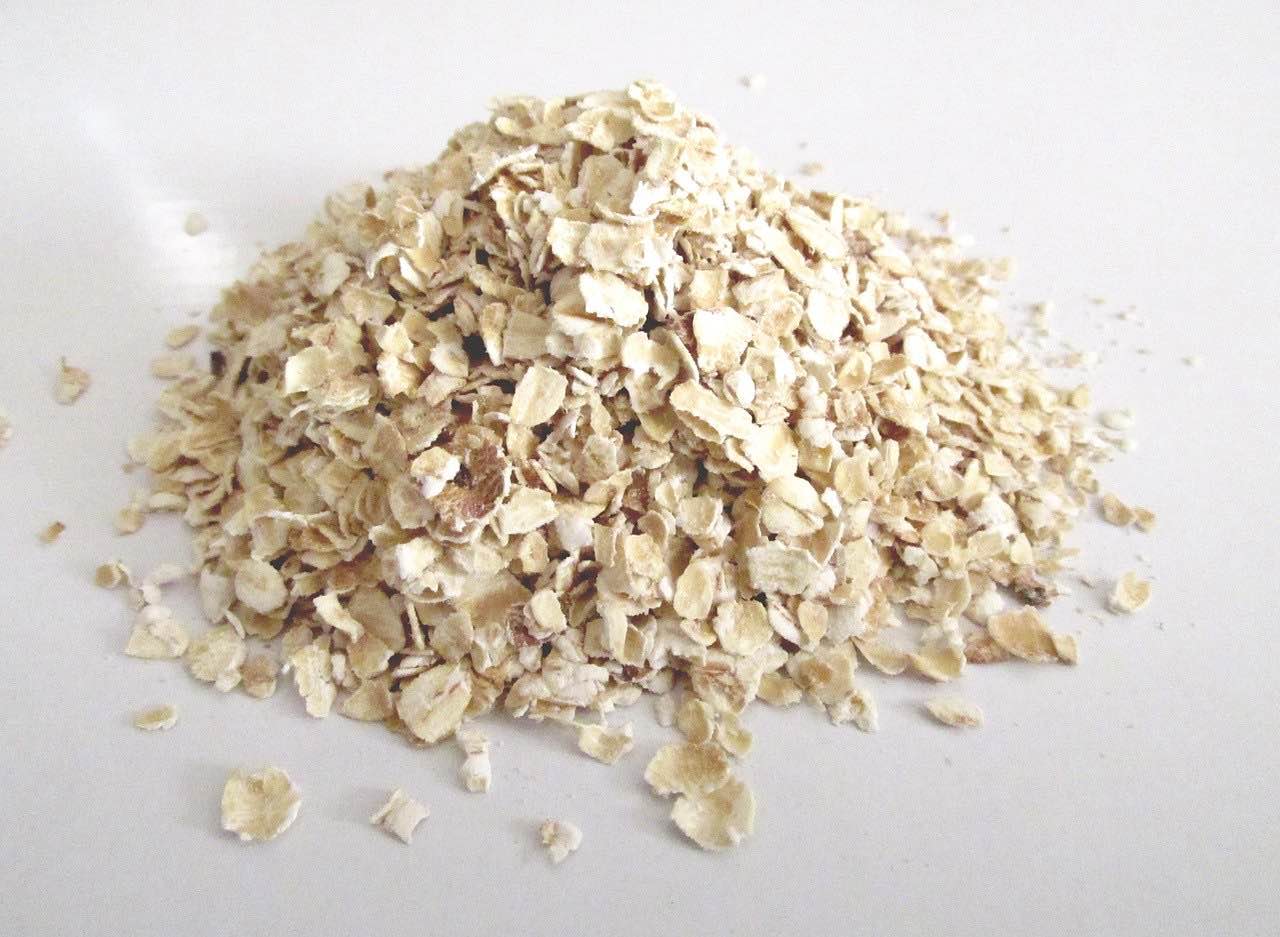 This recipe is super simple. My favorite thing about making my own scrubs is once you realize how simple it is, and that you can customize every ingredient for what your skin likes best, you will never want to buy store bought again!
Not only is it full of preservatives, it is significantly more expensive than making it at home. The part that can get expensive is finding gorgeous bottles to store your oat scrub.
The printable recipe is at the bottom but the basics are: add 1 cup of oats to a food processor and pulse until fine. Then add a small amount of equal parts water and almond oil and continue to pulse until well blended. You only need your oat scrub to be moist with liquids. Then store it in an air tight container for up to 2 weeks. Remember these are fresh ingredients so you will want to make this carefully and regularly.
All About the Ingredients
Oats: Oats help reduce skin inflammation making it ideal for irritated and inflamed skin. Oats can be used a cleanser, not just a scrub because it has saponins, the quality of soap that breaks down oils. It is suited for all skin types including sensitive and problem skin such as acne, eczema and psoriasis.
Almond Oil: Sweet almond oil is full of vitamin E, vitamin A, fatty acids, protein, potassium, and zinc. Sweet almond oil is mostly non-comedogenic, which means it's unlikely to clog your pores. The benefits of sweet almond oil can be appreciated by those with oily, dry, and sensitive skin.
Avocado Oil: Avocado oil is another lightweight oil that can calm itchy skin and help heal chapped skin. It replenished and hydrates while shielding the skin from UV and harmful sun rays. That makes this oil a skin protectant that is great for sun sensitive and aging skin.
Honey: Raw honey is packed with components beneficial for your skin, especially if you have acne or autoimmune skin conditions such as eczema or psoriasis. Even Candida overgrowth may be controlled by applying honey to your skin. Honey speeds up your skin cells' healing processes. If you have blemishes or an eczema outbreak, unpasteurized honey could speed healing and reduce inflammation.
Milk: The calcium and proteins along with the vitamins milk contains are very beneficial to our hair and skin. Milk-based products work to restore natural shine and luster to the hair while strengthening its structure. For the skin, their natural alpha hydroxy acid helps to exfoliate and remove dead skin.
Sugar: Sugar scrubs are usually preferred to salt scrubs. Ssmall sugar granules are gentler than salt because salt can cause microscopic tears in the skin. Also sugar has natural humectants properties, making them more hydrating than salt scrubs. Use sugar as any scrub base!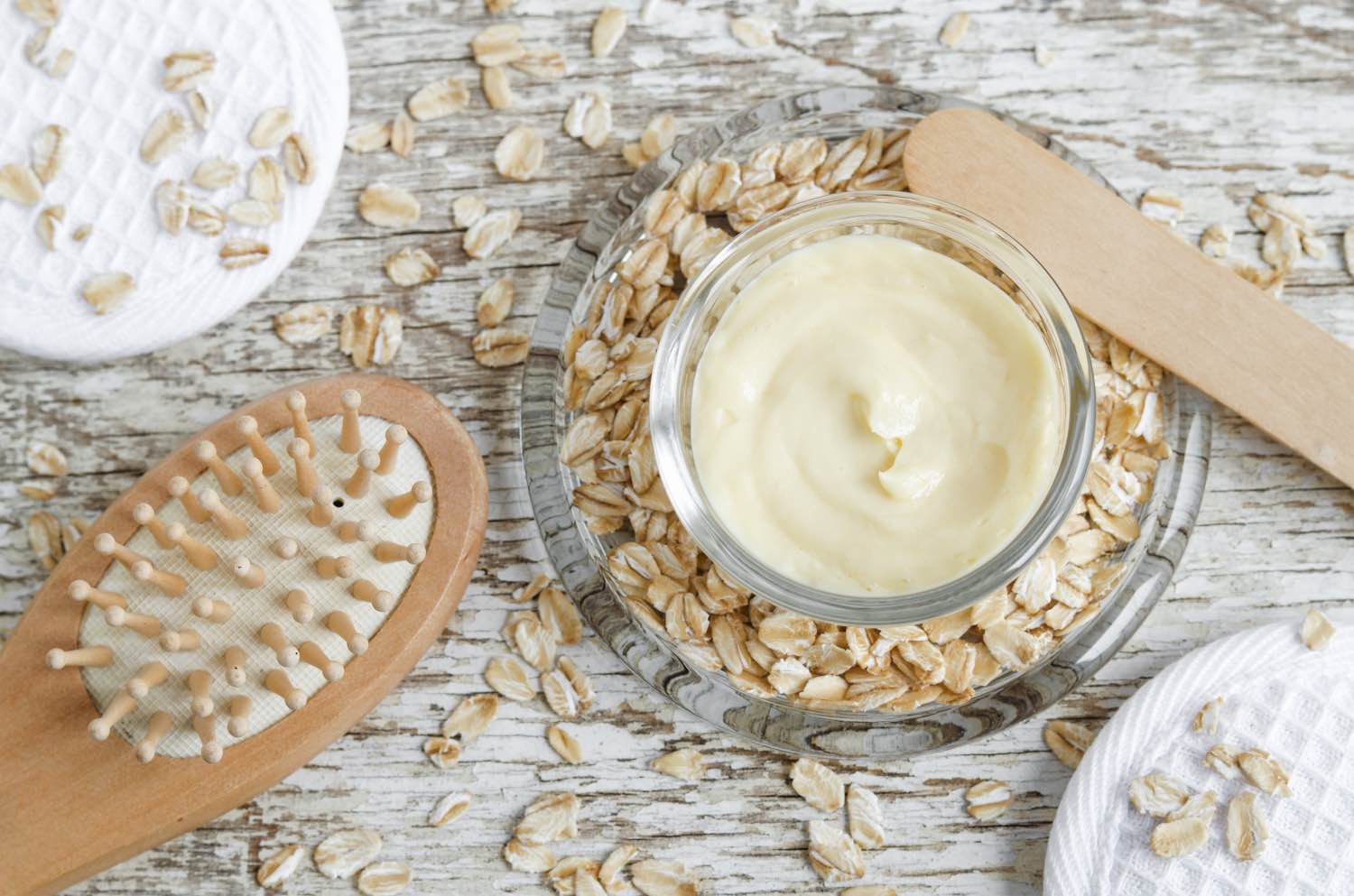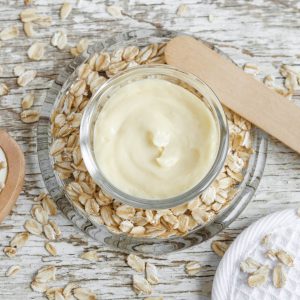 DIY Gentle Oat Scrub Recipe
Make this simple oat scrub that is even gentle enough for the face!
Ingredients
1/2

cup

oats

1/2

teaspoon

almond oil

1/2

teaspoon

water
Optional:
Brown or White Sugar

Honey

Milk
Instructions
Add 1/2 cup of oats to a food processor and pulse until finely ground. Chunky oats will be more exfoliating and fine ground oats will be gentle.

Next, add small amounts of both water and almond oil to your oats and continue to pulse. I recommend starting with 1/2 teaspoon each. The amount you add can vary as all you need to do is create a paste like consistency.

Adding honey, sugar, or milk can be lovely. If you add milk, you will need to use your face scrub immediately and store any leftovers in the fridge for 1-2 days. Milk is a gentle exfoliator. Honey is a natural antibiotic and is perfect for problem skin. Sugar is a gentle exfoliant that is perfect addition to remove more dead skin.

Once your Oat Scrub is created, store it in a glass jar for use.

To use your scrub, wet your face and gently massage into your face. This scrub can also be used on the body!

Rinse completely and then follow up with your everyday moisturizer.
Let's Stay Friends!
Insta | Pinterest | Enews | TikTok