Swoon! I love the layered look of a million different rings! It's so boho and so fabulous! There are lots of ways to wear lots of rings. Here's a little style guide on how to layer rings like a boss. Check out these cool indie jewelry brands and shop with them to get that layered look now.
Here are rings that we have in person at Pop Shop America Boutique. And they'll be online soon. My favorite thing is to wear midi rings and lots of rings of different sizes. I pair it with these gorgeous gemstone bracelets we make in house.
Autumn in New York Etsy Shop makes these gorgeous rings. I love the double midi ring. With nails like these, any layered rings are going to look amazing. Did you notice the kitten on the thumb?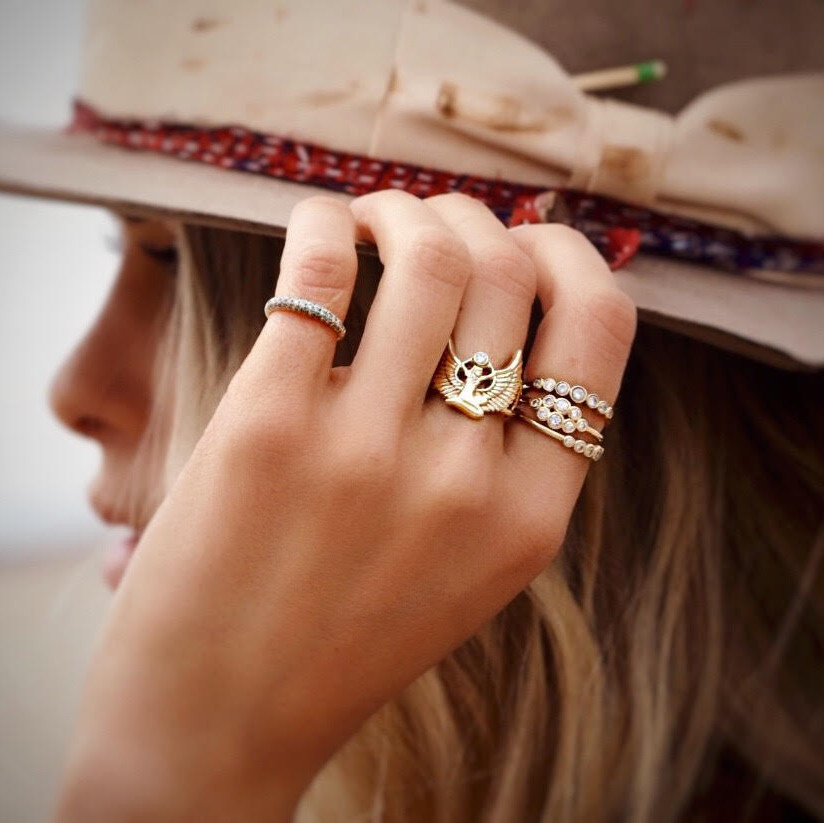 I love this layered jewelry look from Logan Hollowell. Throwing a bunch of rings on the same finger is a cute approach to the trend. The one in the center is called the "Sacred Egyptian Goddess of Magic Ring". What could be more boho than that?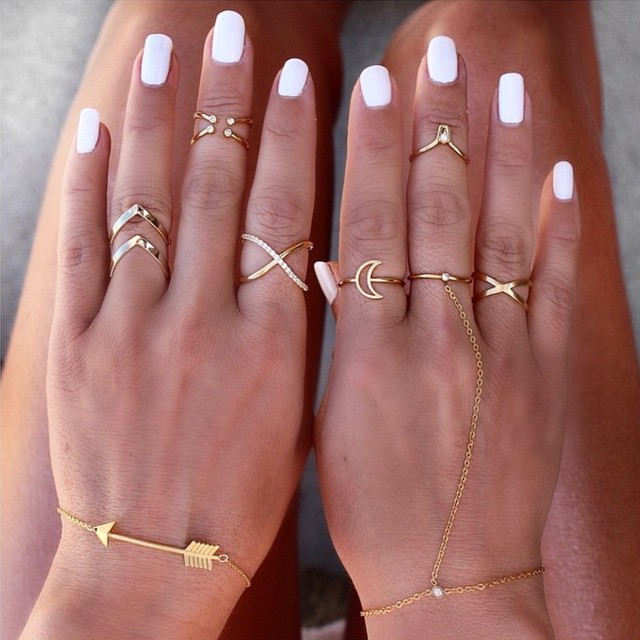 Wanderlust + Co made these adorable midi rings that are just so stackable. The gypsy style "slave bracelet" (that bracelet that connects to the ring) makes this set super special. I love that it's so dainty and sweet.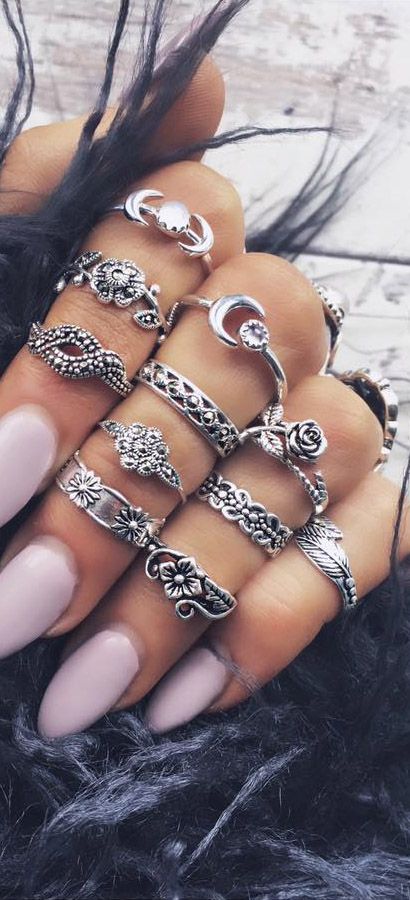 Boho layered rings look great in gold or silver. This set is so fun because it's just rings on rings on rings. I mean can you wear too many rings? They have a theme and all blend together. They're all stacked evenly which makes appear well balanced.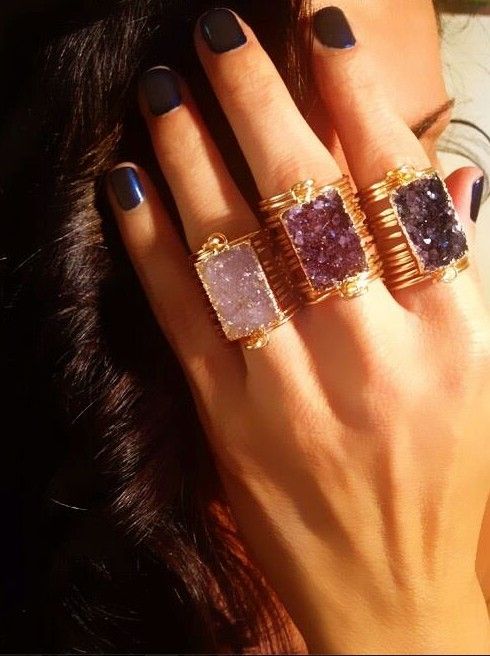 This set is really cool because of these large oversized gemstones! I love the idea of the same ring on multiple fingers. They are handcrafted by indie brand Kami Lerner and available in a few different shapes.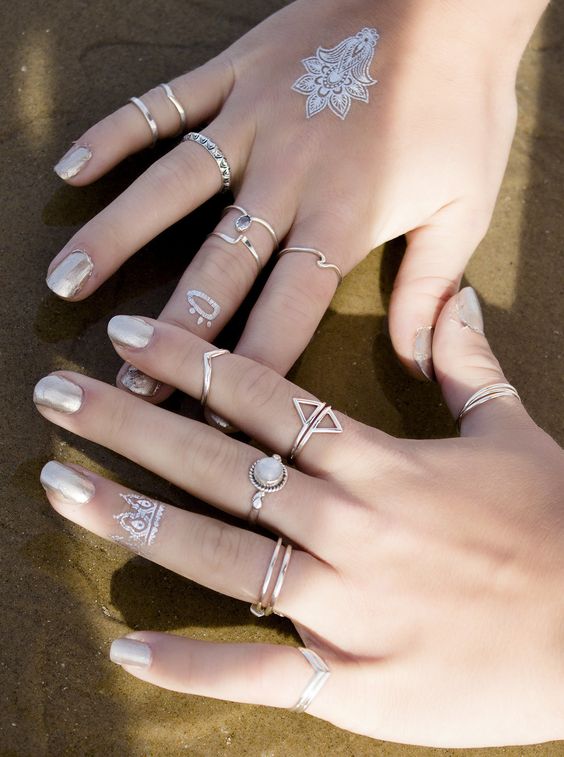 These flash tattoos give a pop to the already densely layered set. These rings are handcrafted by Boho Lake UK in sterling silver.
Need more style inspiration? Check out these fun and mismatched earrings here.
Let's Stay Friends!
Insta | Pinterest | Enews | TikTok