Get a fruity burst of pop on your lips! This Kool-Aid Lip Balm is a fruit burst of fun! I love to wear it because it makes my lips feel so hydrated and it even gives it a pop up color.
Kool-Aid is one of those awesome things you can use in so many ways! It's a great craft supply – I mean just check out these DIY Tights made with Kool-Aid!
To make this Kool-Aid Lip Gloss all you need are a few simple supplies. I used a totally simple Lip Gloss base and just added a few key ingredients.
Supplies:
Lip Gloss Base (Almond Oil, Coconut Oil, & Beeswax)
Kool-Aid (Any Flavor or Color)
Sugar
Water
Toothpick
Small Containers
First, just add a small amount of Kool-Aid to your lip gloss containers. I mean a pinch. You won't even need 1/8 teaspoon! This is not something that you need to measure because it's okay to have a bit too much Kool-Aid or a bit too little.
The only difference it will make is whether the color and flavor are subtle or intense. The Kool-Aid will leave a touch of color on your lips. So natural colors like Watermelon and Strawberry are great. You could even make a Purple Grape if you want something bold!
After you get a sprinkle of Kool-Aid add about 1/4 teaspoon of white sugar. It's just like we're making real Kool-Aid now!
Now spritz your Kool-Aid and sugar mixture with a touch of water and blend the ingredients together. Water is the catalyst that activates the bright burst of color. So be sure that you get your sugar and Kool-Aid wet enough for the ingredients to blend and dissolve.
Next add your Lip Balm Base. You will want your Kool-Aid to thoroughly blend with your lip balm, so use a toothpick, a Q-Tip, or just close the container and shake it really thoroughly.
And don't stop mixing until all your ingredients are perfectly blended.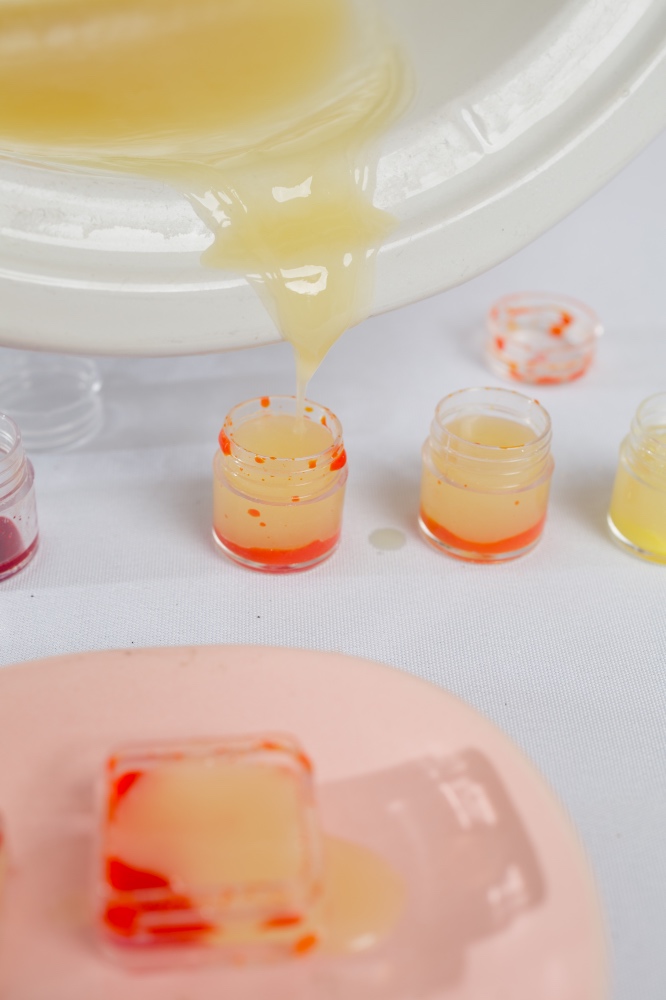 Now just give yourself and someone you love a little pucker and a little smooch! This Kool-Aid Lip Balm has the best fruitiest flavor! It's so tasty, pretty, fun to make and fun to wear too!
So what flavor are you going to make? Tell us in the comments.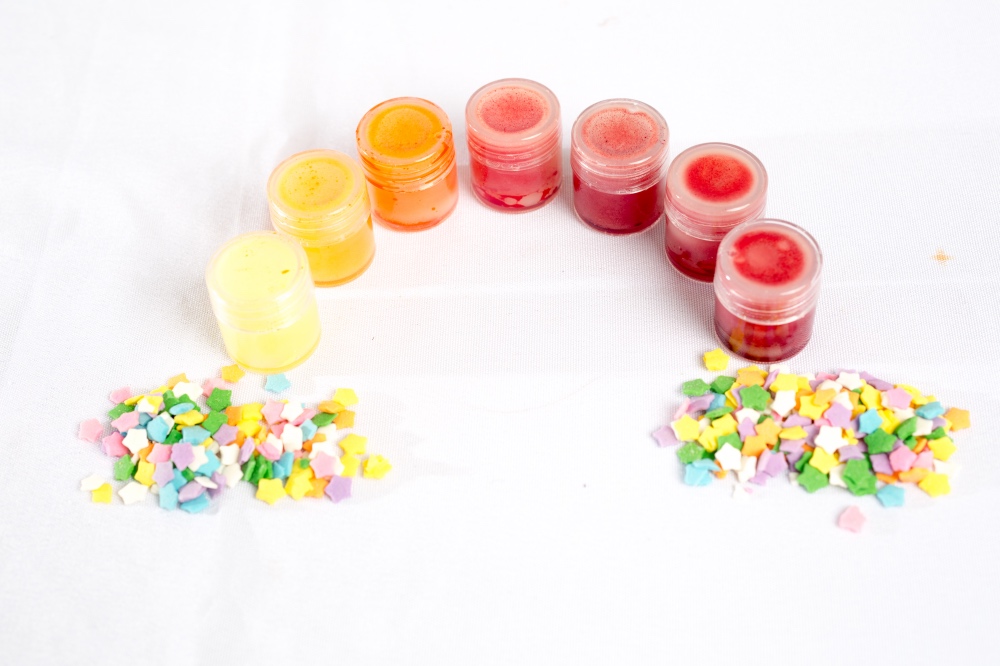 Let's Stay Friends!
Insta | Pinterest | Enews | TikTok