In case you missed this in the news, in early July 2017 Hobby Lobby was fined $3 million dollars and forced to forfeit 5,500 stolen Iraqi artifacts.These artifacts were intended to be on display at Hobby Lobby's Museum of the Bible set to open in DC near the end of 2017.
Although Hobby Lobby maintains their innocence, no one else including any major news source like PBS, the New York Times, or their prosecutor has any doubt of their knowing guilt in the purchase of these artifacts.
Rather than using company accounts, they broke the transaction up into multiple payments from different personal accounts. The dealers working with Hobby Lobby falsely labeled the shipments as "ceramics" and "samples" and illegally shipped them to Hobby Lobby stores and two corporate offices, according to the DOJ.
The DOJ also calls this transaction "fraught with red flags." Bear in mind that everything in Hobby Lobby is important and the company has mastery over international trade and importing.
So now that we've laid the groundwork for why you should consider shopping anywhere but Hobby Lobby, here are some great places where you can get all the craft items you need without feeling like giving your money to the devil.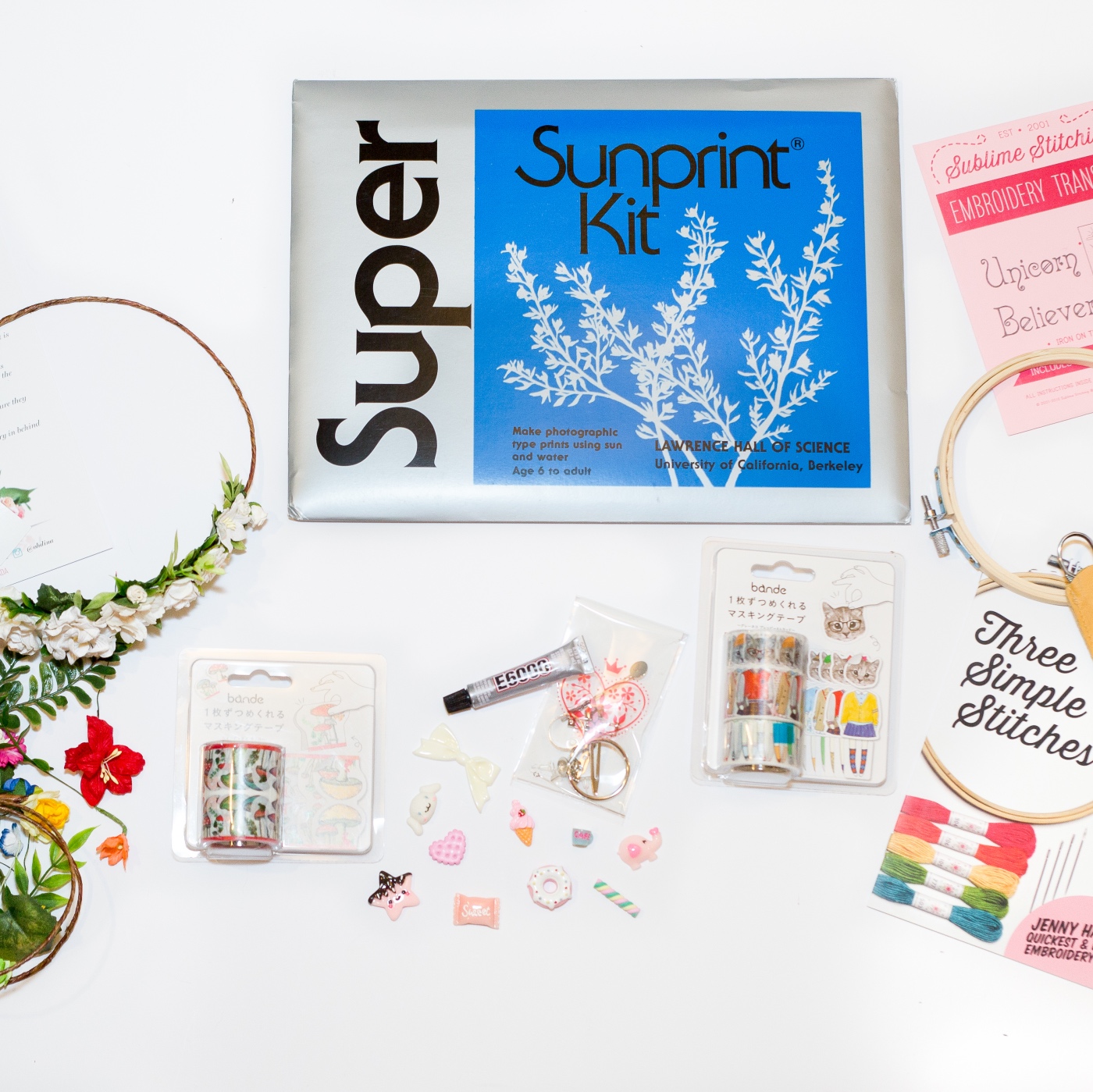 This is a fun platform for craft supplies because you can full kits instead of needing to piece together one off items! Pop Shop America, our shop, also has a subscription box of craft supplies and a coloring subscription box too!
Best For: Kits, Collections, Gifting, A Great Way to Not End Up with Too Many Leftovers
I'm sure you are no stranger to this giant craft supply superstore but it's a good opportunity to give them props! And here's a quick tip: make sure you sign up for Michael's Rewards. Make sure they know that you are a teacher (if you are one) and give the same email address every time you visit. They give the best coupon codes to those that shop most frequently.
Best For: Jewelry Findings, Things You Need Last Minute, Yarn, Displays & Frames
You can find hands down the best prices for every craft supply on Amazon. Just make sure you give yourself enough shipping time! Someone mentioned to me that they thought Amazon was just as terrible as Hobby Lobby so I found this article by The Washington Post about Amazon's political contributions.
Best For: Everything! Especially when you have some time to gather the supplies.
Blitsy is my absolute fave because it's so modern, stylish, and Pinterest perfect! It's the best place to grab a planner, bullet journal supplies or just get cute inspiration. Don't miss the Blitsy Blog for cool ideas and DIY's you can try on your own.
Best For: Washi Tape, Super Stylish Crafts, Paper, Stationery, Markers
If you hate spending money, Dollar Tree is the BEST! It's a must for any party supplies, floral supplies, terrariums, glass vessels and more. Because everything is a dollar or less, it's a fun place to brainstorm and experiment with new materials.
Best For: Candle Making Supplies, Terrarium Supplies, Party, and Faux Flowers
Create For Less has a pretty similar style to Hobby Lobby. You can find lots of seasonal items, holiday decor, housewares, and lots of wedding supplies too. They even have housewares that you would reserve for a trip to Lowe's like lighting and chandeliers and are the best place to shop for things like candy buffets – which I wouldn't even begin to know where to find anywhere else!
Best For: Home Decor, Baskets, Wedding Supplies, Holiday Supplies
Texas Art Supply is the best place for fine art supplies and craft supplies that you can't find anywhere else. Their supplies are fresh and never old and dusty. For example, I prefer to get my resin at Texas Art Supply because it's kept fresher than the hardware store. And same with their acrylic paint!
Best For: Paint, Prismacolors, Oversized Paper, Clay, Resin, Canvas
Craftex is like a whole other world. If you haven't had the pleasure of going there, you sure are missing out! Go there now and walk into their dreamy supply wonderland.
Best For: Christmas Decorations, Garden Items, Ribbon, Boxes, Packaging
Let's Stay Friends!
Insta | Pinterest | Enews | TikTok
Amazon, Dick Blick, Jerry's, Etsy, Mister Art, CraftStash