I've heard people talk a lot of shit about Detroit, but I was pleasantly surprised by the city and had an amazing weekend exploring!
My boyfriend Is a huge football fan, so when I saw that his favourite team – The Green Bay Packers – were playing in Detroit, I knew that's what I had to get him for Christmas. Detroit is only about a 4 hour drive from Toronto, so I decided that I'd make a little weekend out of it for us and get an AirBnb for one of the nights. To round out the gift, I researched a bunch of food, coffee and sightseeing things to do and we ended up having a really cute weekend in Motor City! Find the map I made here.

STAY
Our first night in Detroit, we stayed at an AirBnb. The actual space was an entire loft apartment which was super cool. This was the space that I booked. The surrounding area is a bit north of downtown and isn't the nicest neighbourhood in my opinion, but the price was great considering you get the entire space to yourself and there was free street parking.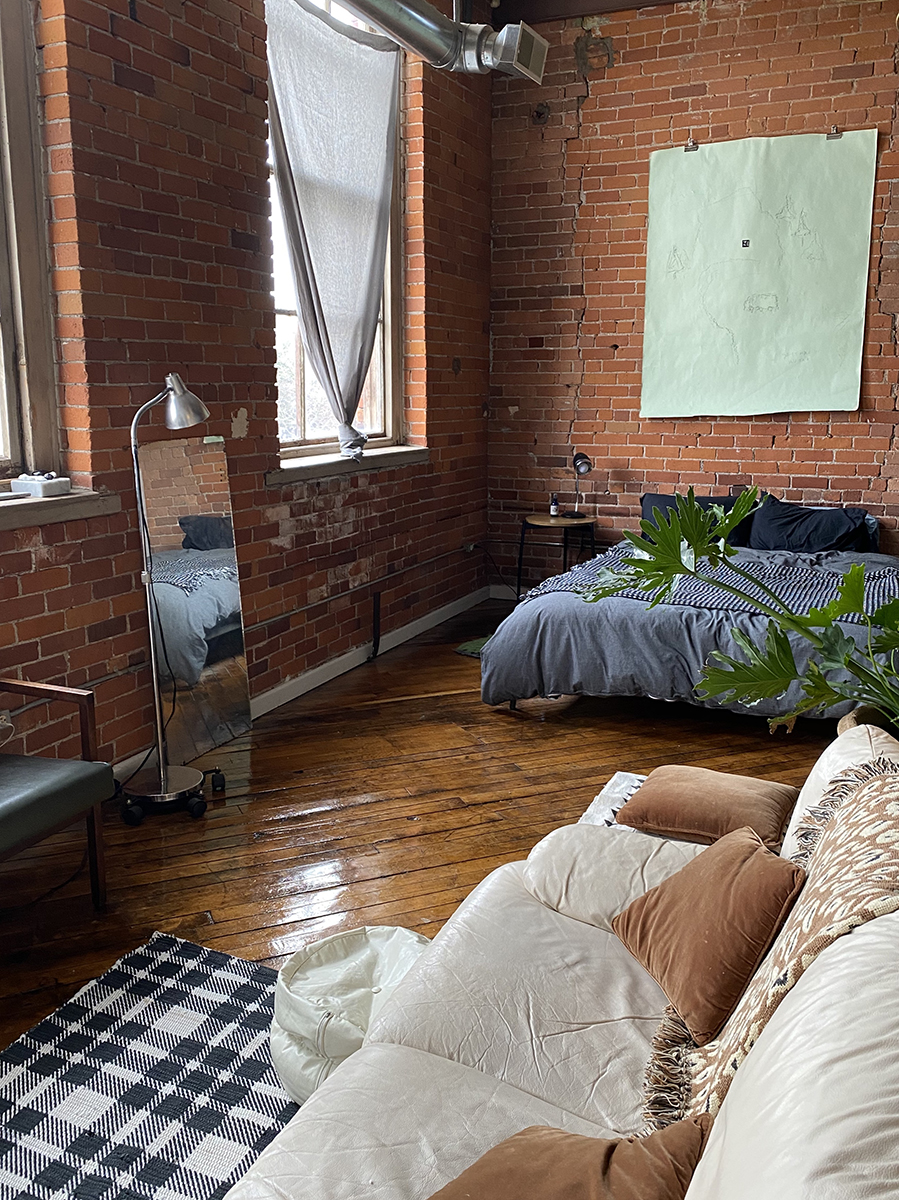 Our second night, we stayed at the absolutely gorgeous Shinola Hotel.
As soon as we walked in the lobby, I was impressed. It smelt spicy and luxurious with low mood lighting, hundreds of pieces of artwork and all the velvet couches you could possibly ask for. The room itself was also impeccably clean with a fully stocked mini bar, simple minimal styling, more velvet, hints of marble and huge channelled windows. I'd stay here again in a heartbeat.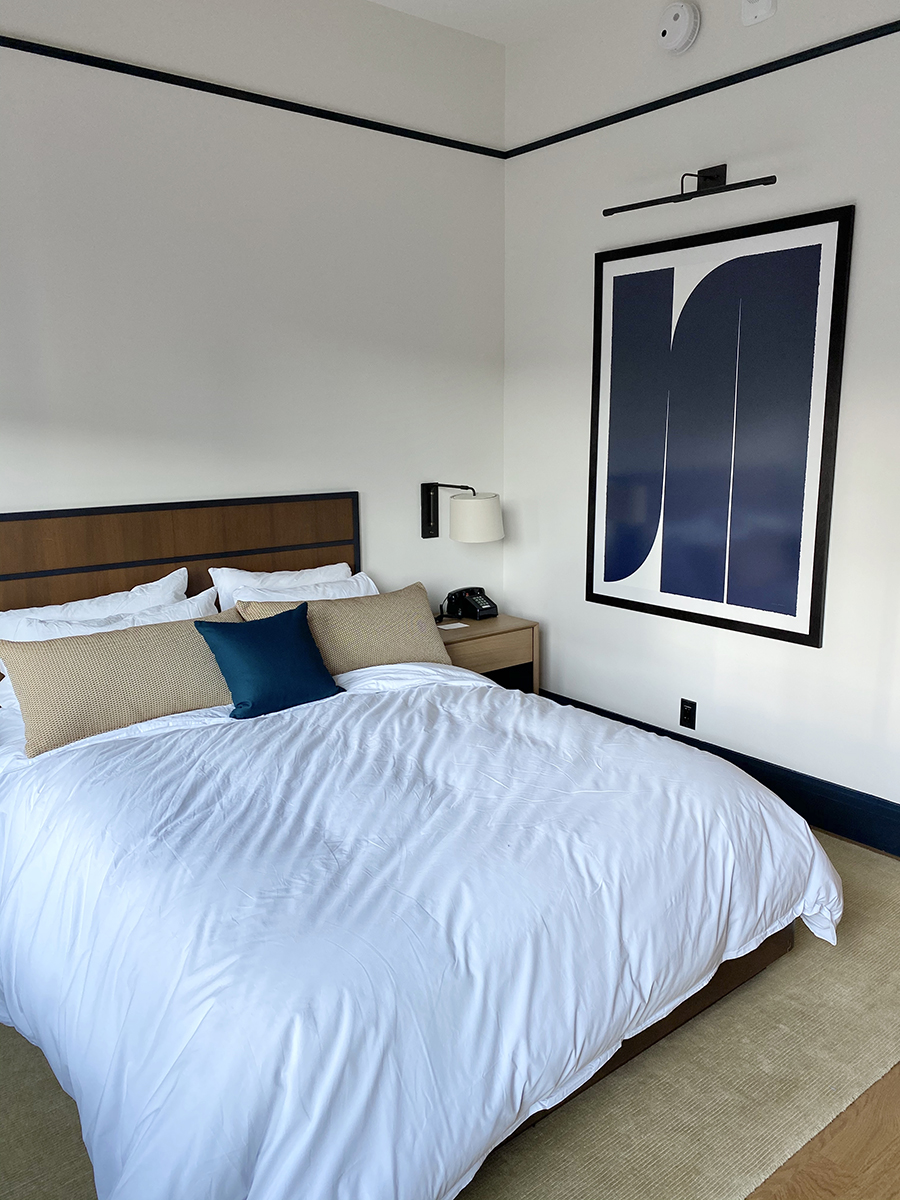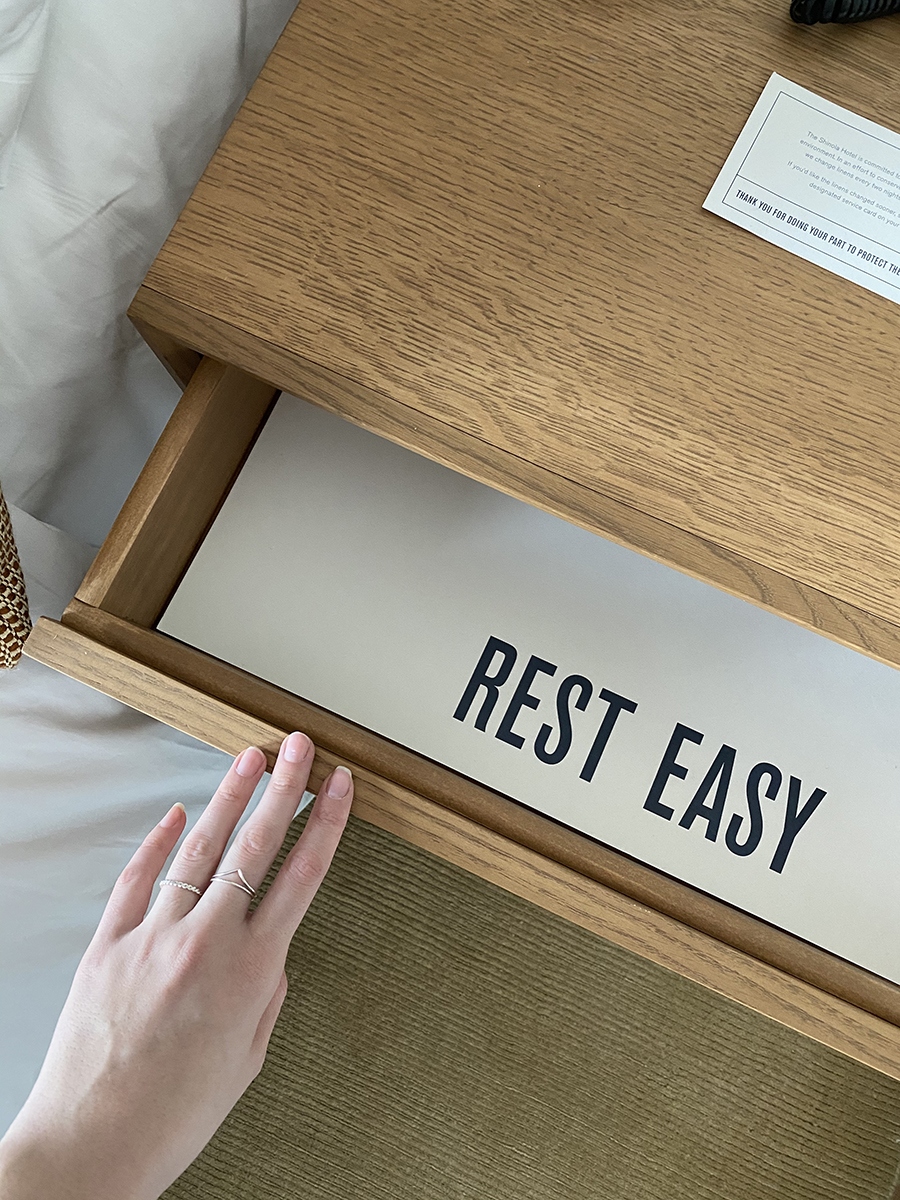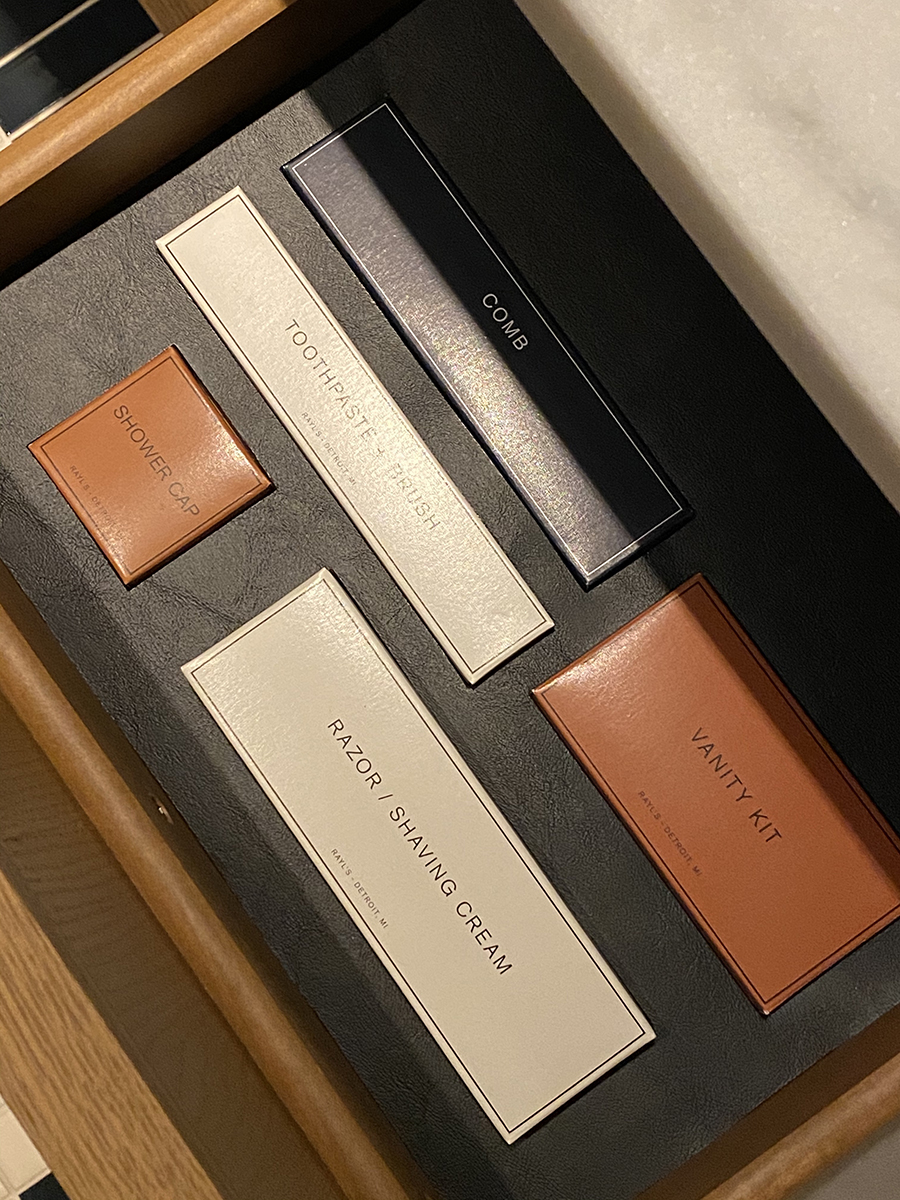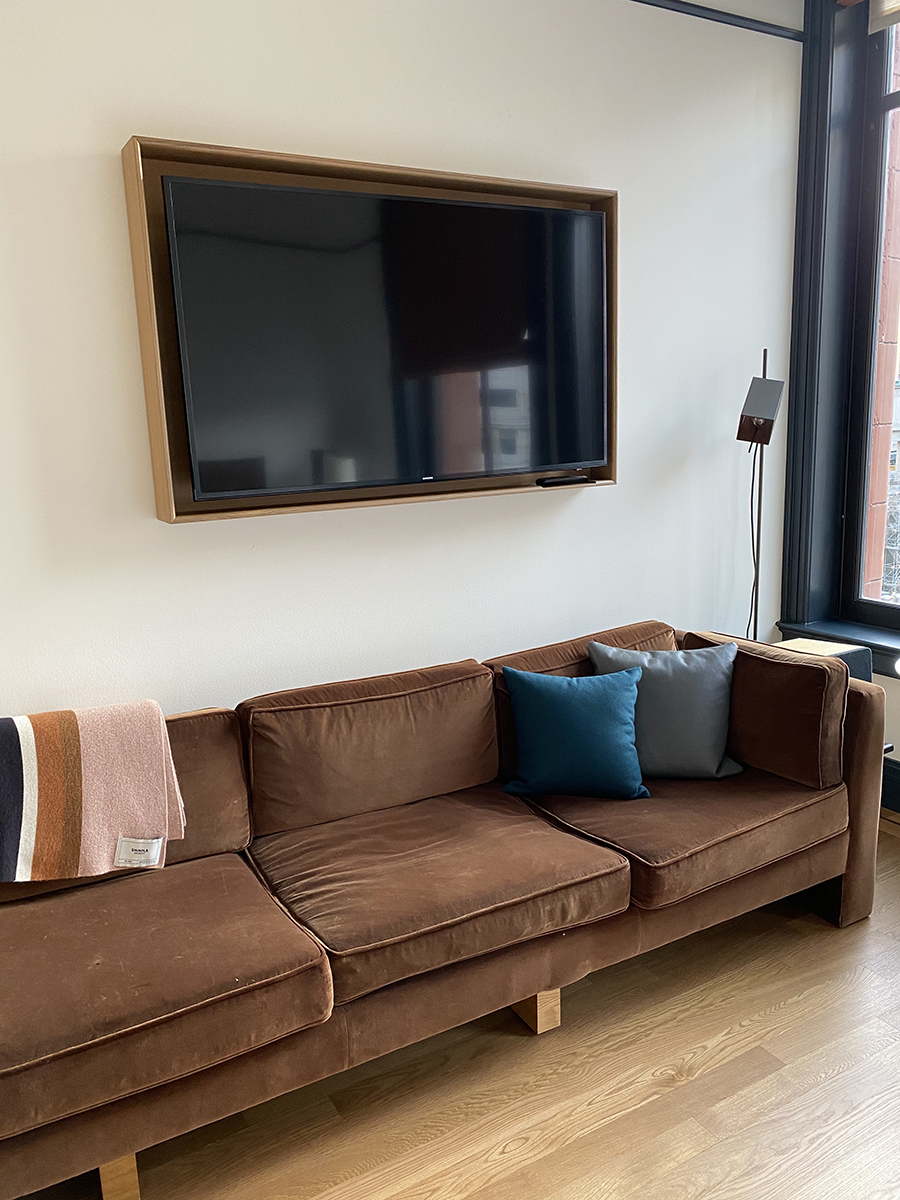 Other honourable mentions: the Siren Hotel also looks absolutely gorgeous, so if we ever go back to Detroit, I'd love to check that out too.
EAT & DRINK
Ochre Bakery was high up on my list as it was named one of the Hot 10 by Bon Appetit Magazine! I'm an avid reader, so I knew I had to check it out when in Detroit. We weren't in the mood for a full sit down meal, so we got the recommended lemon pistachio loaf, a chocolate banana loaf and some CBD hibiscus kombucha. Both of the loaves were moist, delicious and perfect. We enjoyed them outside in the courtyard.
The Sugar House is a fun craft cocktail bar tucked away in Corktown. They had a huge list of amazing cocktails to pick from, but we chose to go with ones that were from a limited edition list that were named after historic bars in Detroit. I highly recommend getting Andrew's on the Corner as one of your drinks – it was our favourite! The ambiance in the bar was perfect as well. I'd recommend making a reservation if you plan on staying for a while, or have a bigger party. However, we did get to sit at the bar and watch the bartenders make cocktails, which is always fun.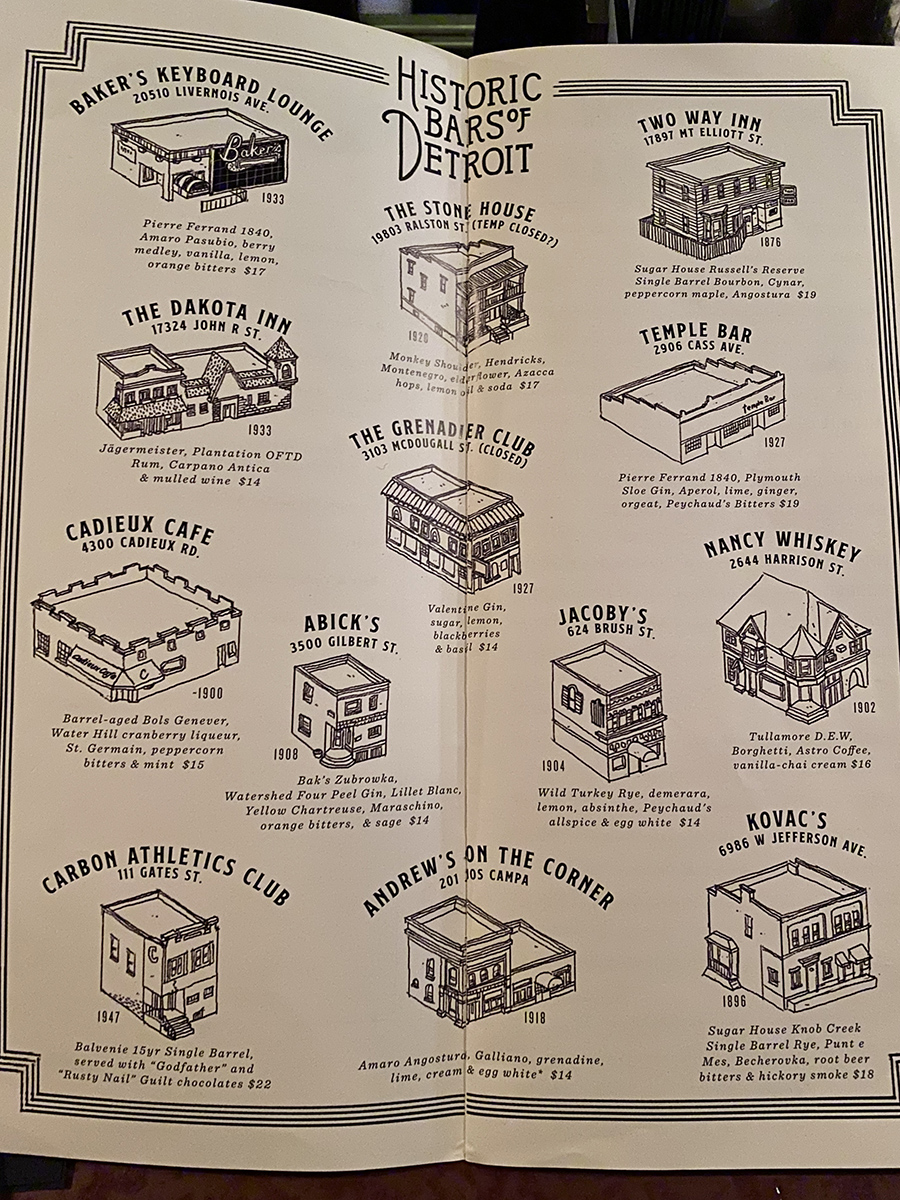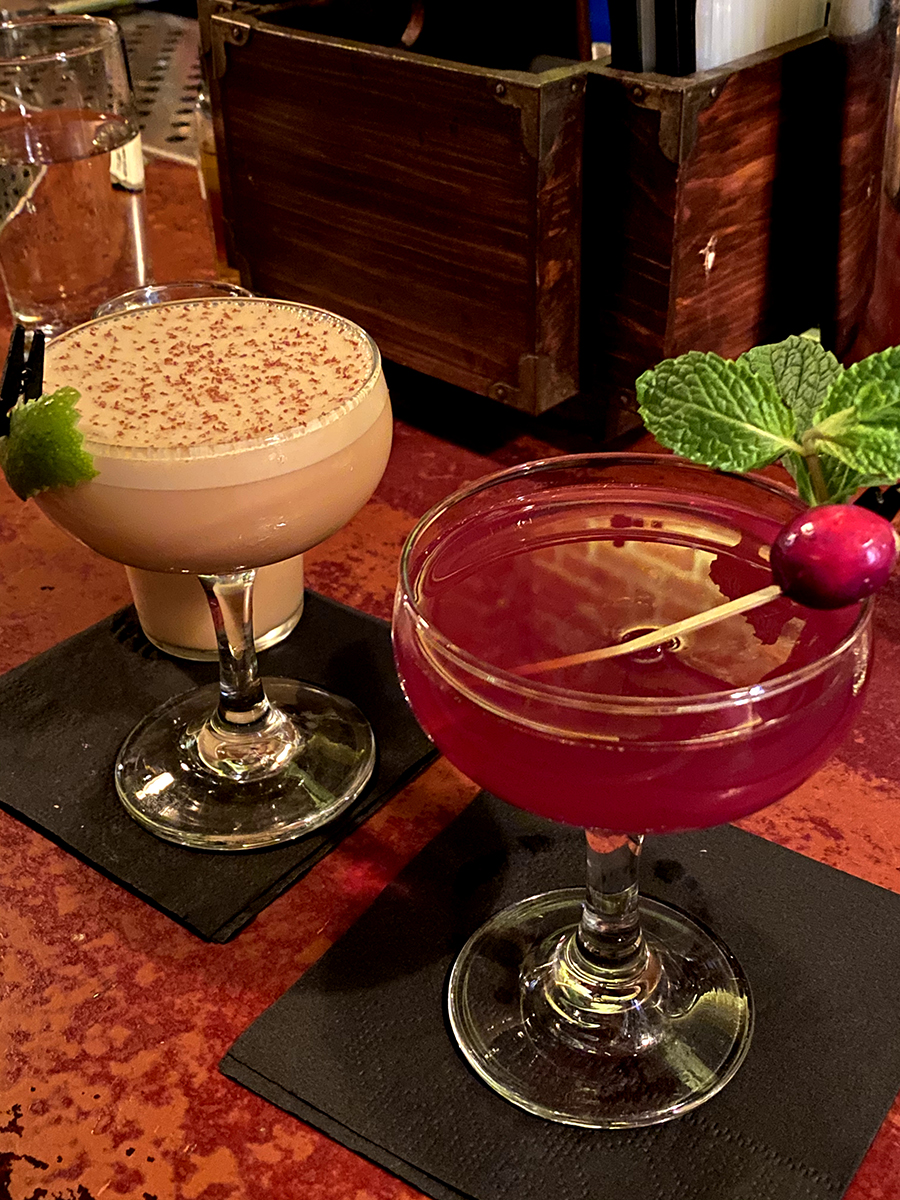 For dinner, we chose to go with the 1/2 chicken 2 ways and heirloom squash piramidi at Gold Cash Gold. We both thought that the fried chicken was the best that we had ever had. So juicy. So crispy. The squash piramidi was also fantastic. You really can't go wrong with brown butter and pistachios. I had found this restaurant in my search when making our map, but a local who we struck up a conversation with in another bar also recommended it, so we knew we had to go. HIGHLY recommend.
For breakfast before the football game we went to Dime Store which was insanely busy! The food was delicious though, so it's worth the wait. We got the gobbler benny and the Frenchman's hash. Both were so good! There were tons of other tasty things on the menu that I wanted to try as well like eggnog french toast!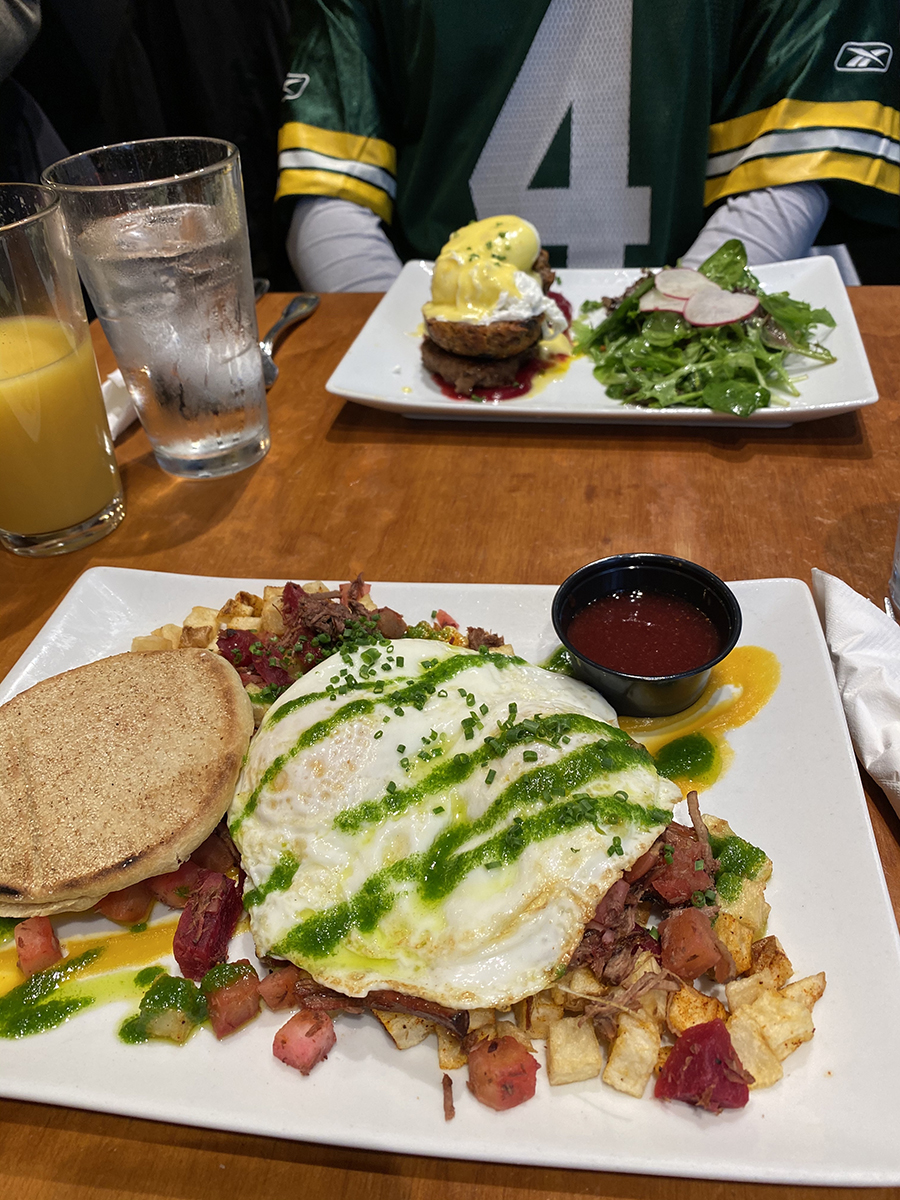 Another one of the bars that we went to was called the Brakeman and it was also super close to the Shinola hotel. It was a fun bar to check out after the game as there were a ton of other fans there. They had a lot of different beers on tap and beer pong tables to play on as well. You buy tokens when you go into the bar and then use those to get a pint of beer, a flight or a glass of wine.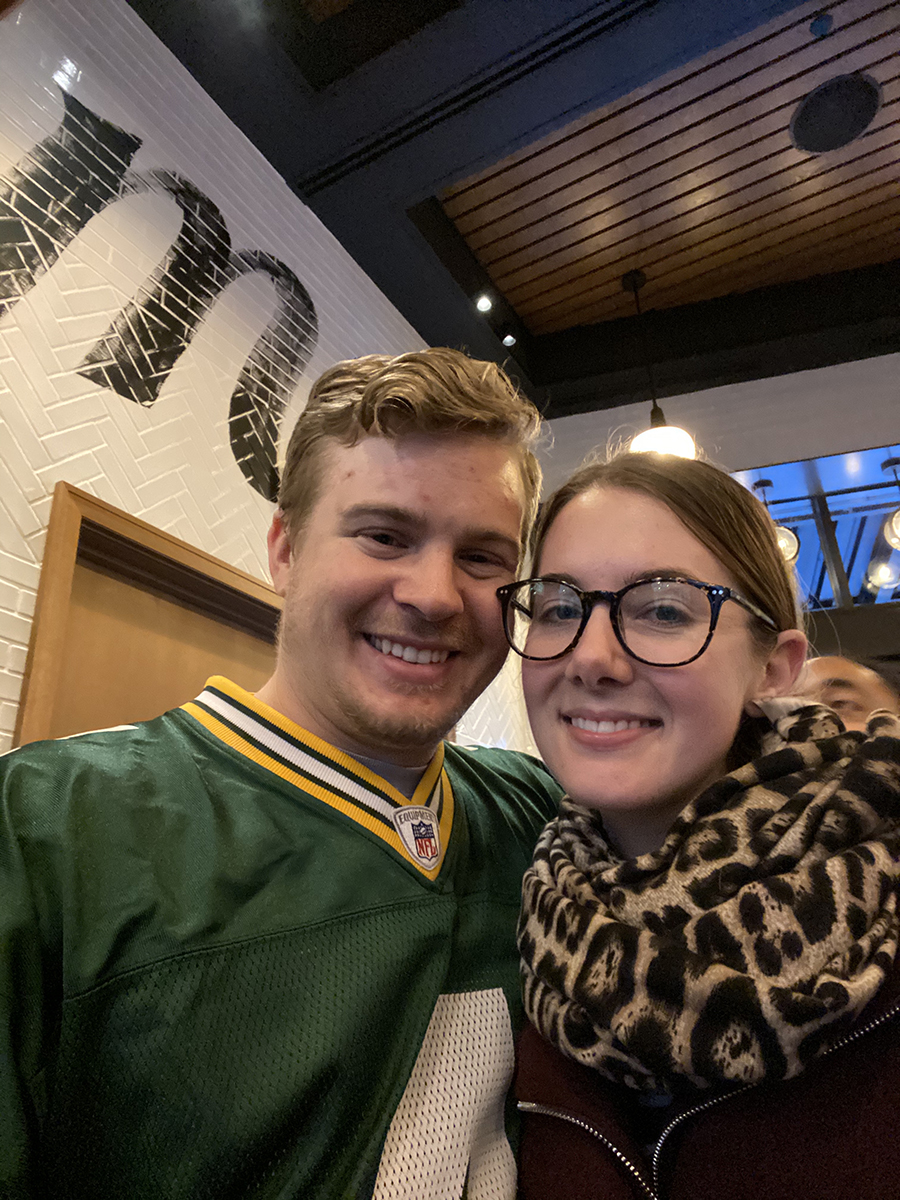 If you're looking for a great coffee, make sure to check out Madcap coffee. It's a super short walk just around the corner from the Shinola Hotel. We both got flat whites and they were perfect.
Other honourable mentions: The same locals that recommended Gold Cash Gold also told us to check out Slows Bar BQ. Unfortunately, we didn't have time, but the food all looks fantastic. We did eat at Pizza Papalis in greektown which was a super popular spot with good deep dish and detroit style pizza. Right beside it is Astoria Pastry shop that is known for their cannolis and pastries.
SEE & DO
The Guardian Building. It. Is. STUNNING. If you're a fan of Art Deco, you absolutely have to check out this building. It's located right downtown and has a beautifully designed ceiling done in an Art Deco style. The first lobby is more primary colours, but then once you get into the main space it's pinks, reds, teals and golds with white. Simply breathtaking.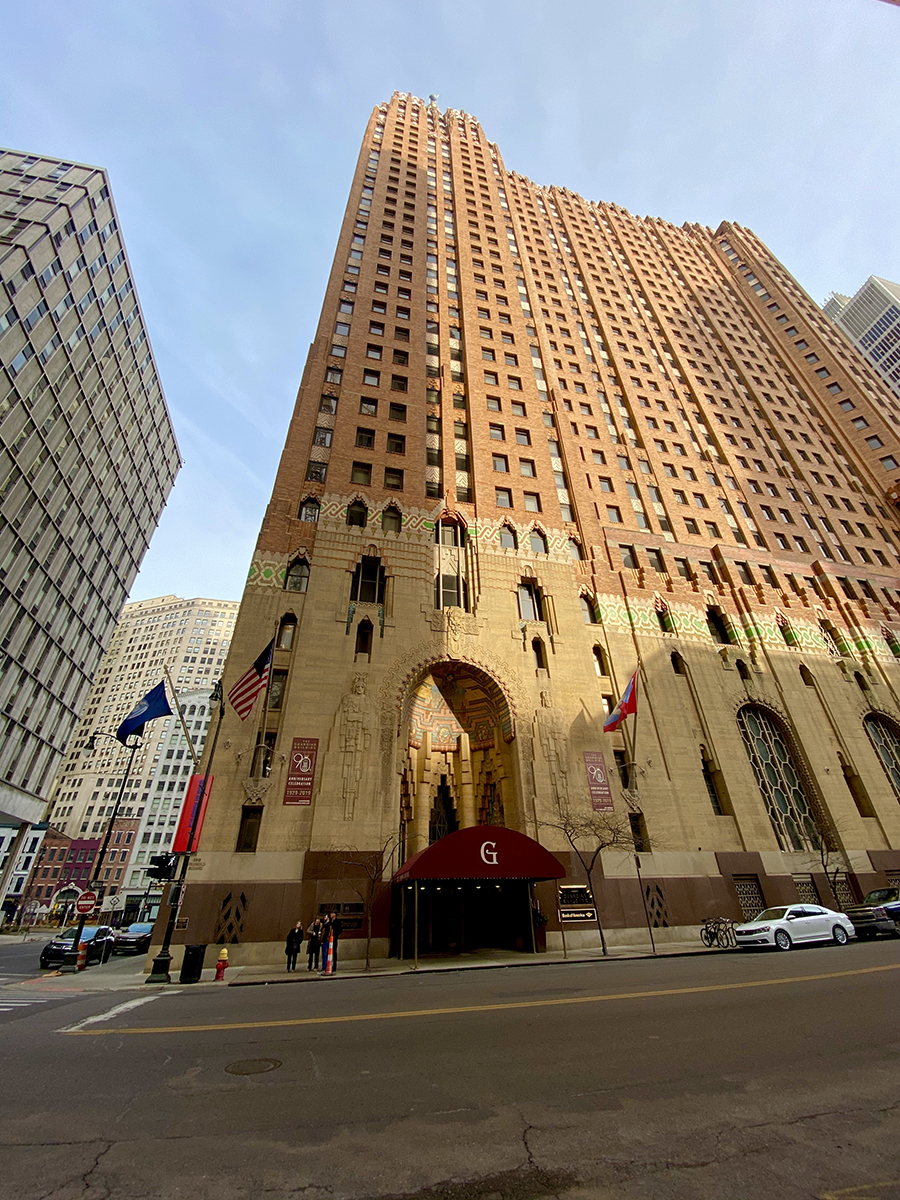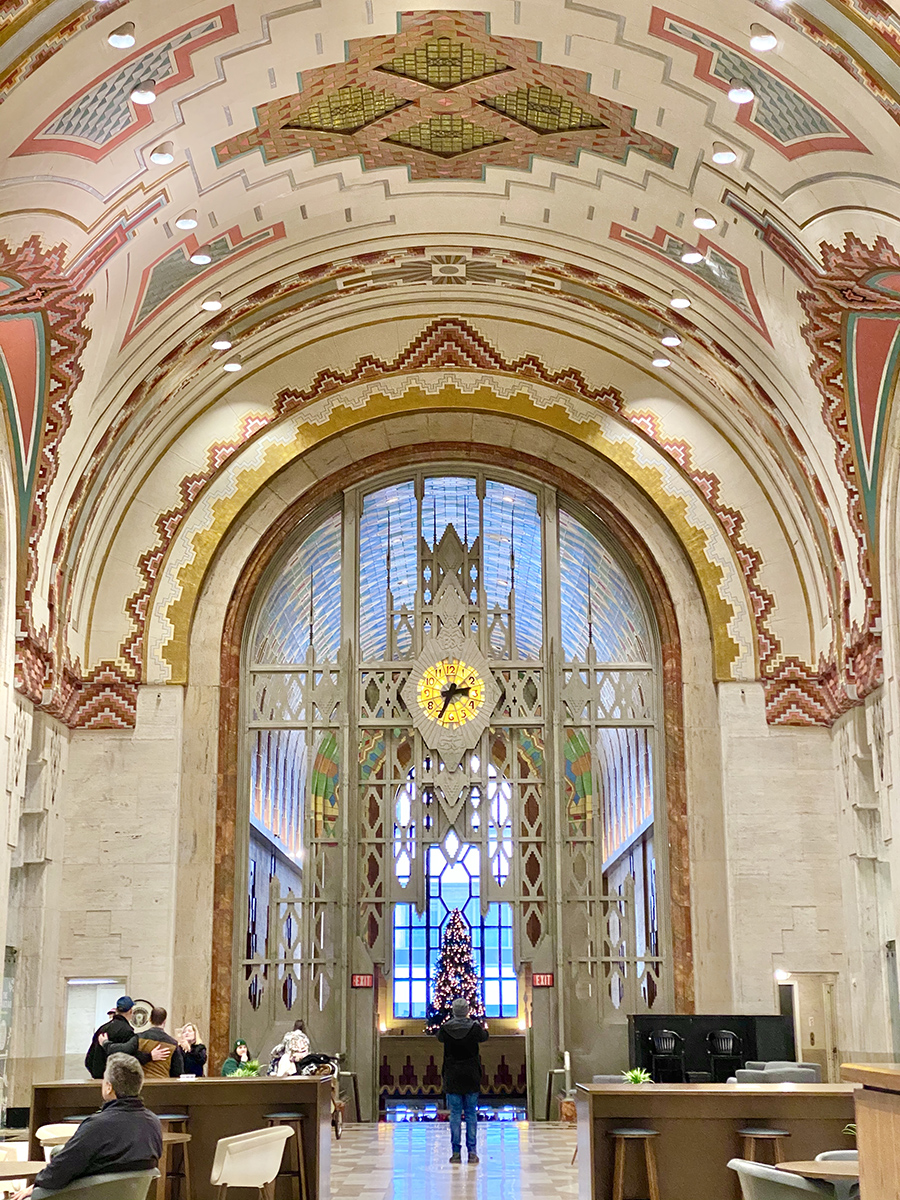 There were a number of cute alleyways to walk down, but the most popular one is called the Belt. This alleyway is full of beautiful street art, string lights and restaurants.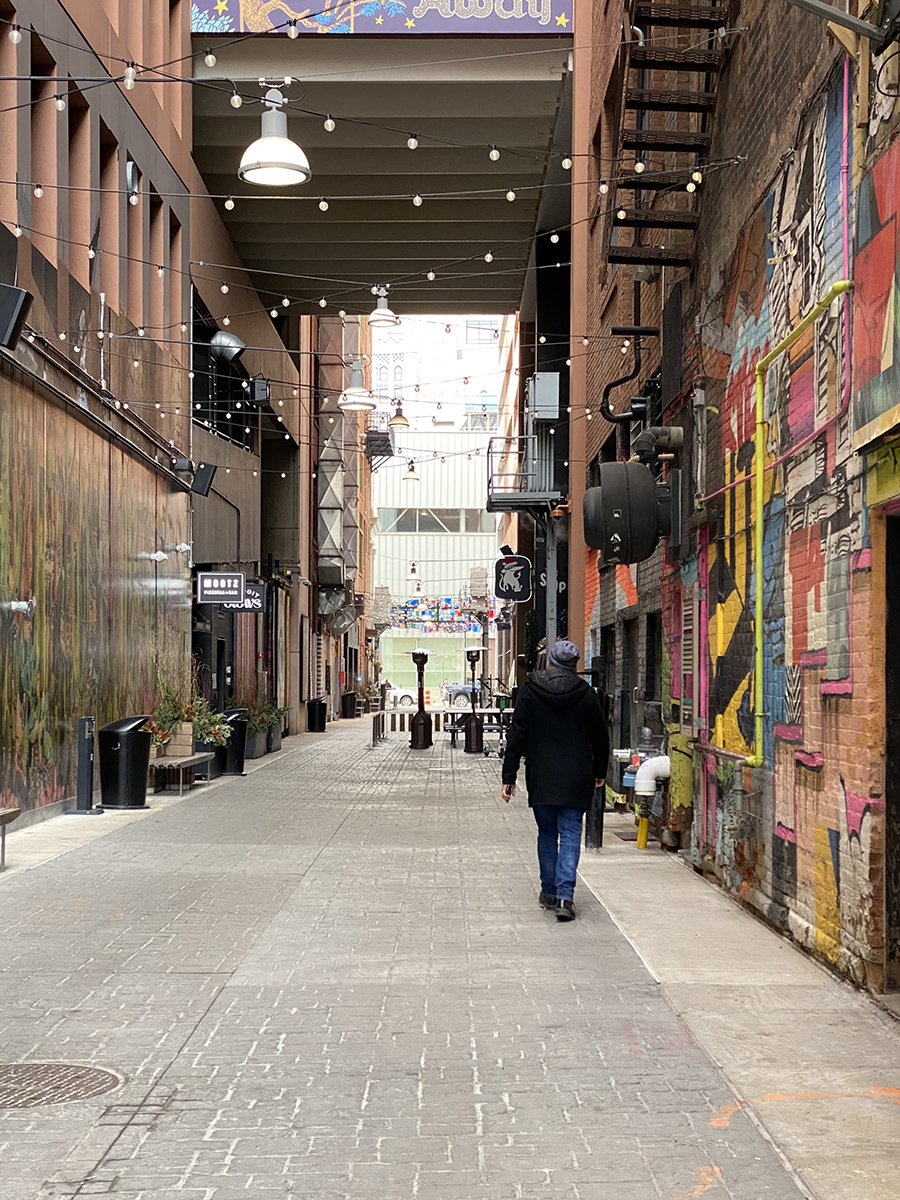 The main reason that we went to Detroit was to see a football game! If you're a fan, I'd recommend checking one out at Ford Field. They have power hour before the game with super cheap drinks and giveaways. It's a closed stadium so you don't have to worry about freezing your ass off watching the game, which was nice. It's also very close to the downtown core, so walking there is easy. We saw the Packers play the Lions and there were a surprising amount of Packers fans at the game, which made it all the more fun when they won 🙂
If you're a Jack White / Whitestripes fan, head to Third Man Records to check out the merchandise and peek into the record printing plant (unfortunately no tours were being offered the day we went). It's up in a super cute area and there are a lot of other cute looking shops on the street.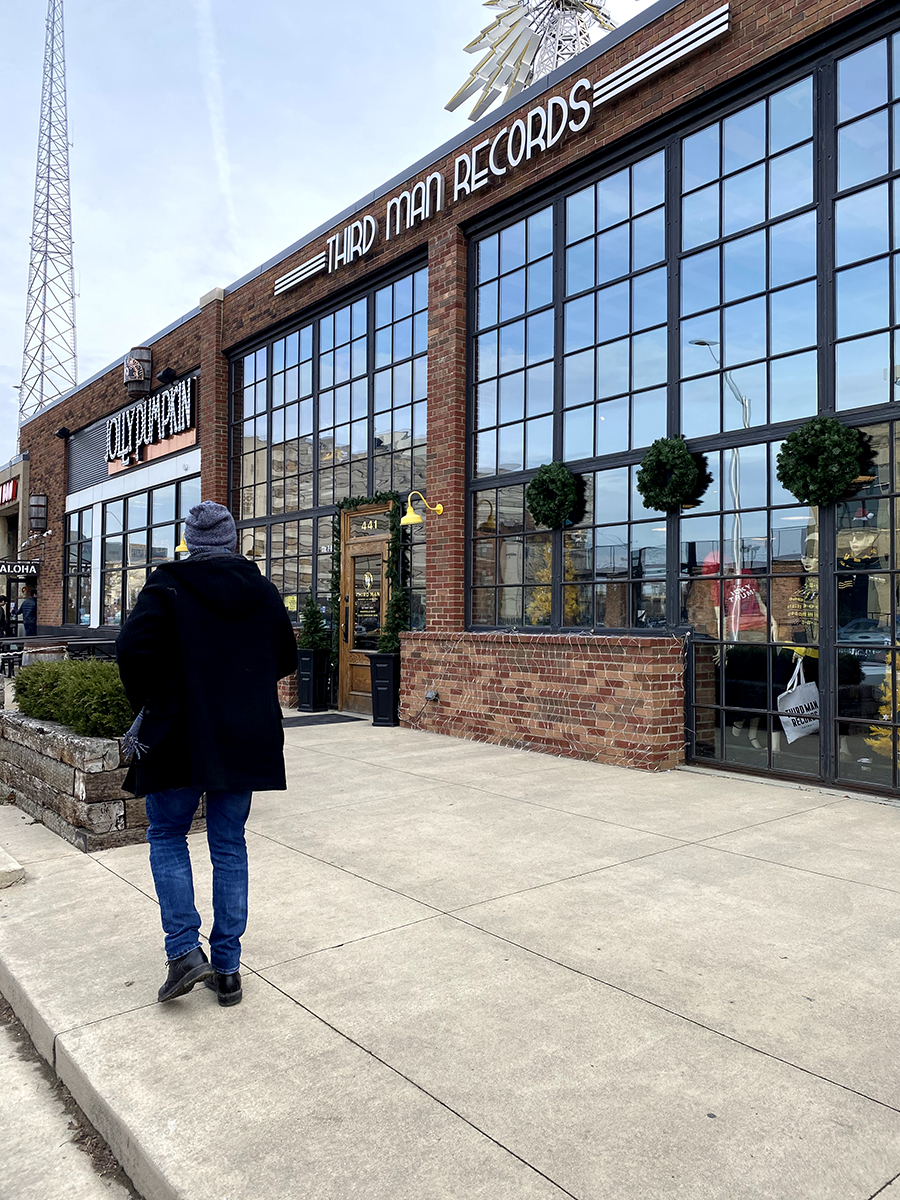 Other honourable mentions: There are a couple other buildings to tour that I included on my map. Unfortunately we didn't get to them, but they looked gorgeous as well. Look for the Michigan Building and the Fisher Building. Detroit is also home to numerous museums, art galleries and markets. If you're also a fan of Ford, Motown or art there are tons of fantastic things to do!
I was skeptical about visiting Detroit before going, but now I'd highly recommend for your next weekend getaway!
Let's Be Friends!
Insta | Pinterest | Enews | TikTok