I will never tire of flower crowns. They are perfect for summer and full of boho fun. They are wedding perfect for brides, bridesmaids and flower girls too. Lately, I've seen more different and unusual flower crowns like barrettes, crowns with succulents, and crowns with baby's breath. There are so many super cute ideas.
Here's my top picks of Flower Crown DIY's in 12 different styles. You could have a flower crown for every day of the week and still have a few to spare!
1. DIY Texas Wildflower Crown by Pop Shop America
What I Love about this DIY: This DIY uses the kind of wildflowers that you can find anywhere. Stylish weeds really – which make this crown natural and casual.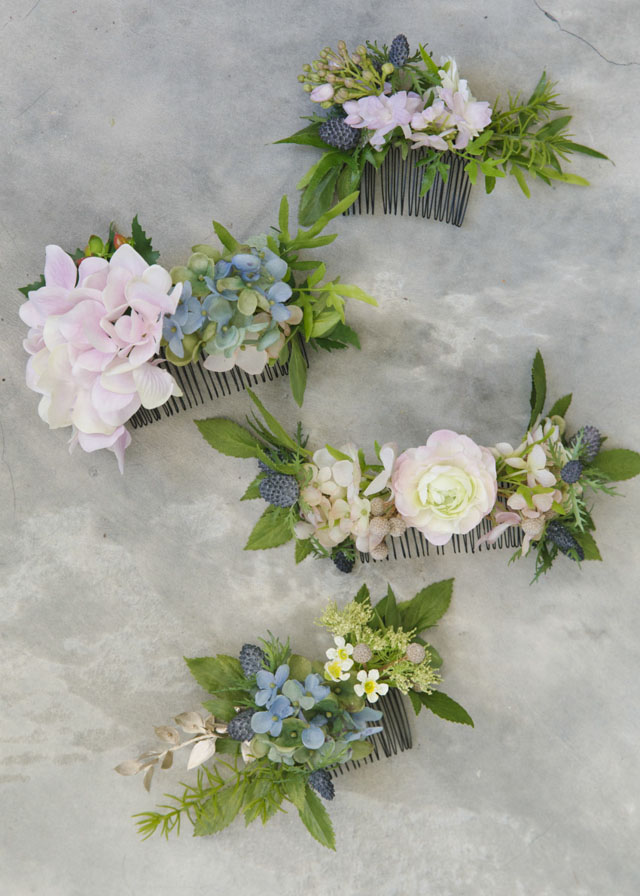 What I Love about this DIY: This diy uses faux flowers which means you can keep them forever. This is also a great way to wear your hair messy or add flowers to your updo.
3. Succulent Flower Crown by Balcony Garden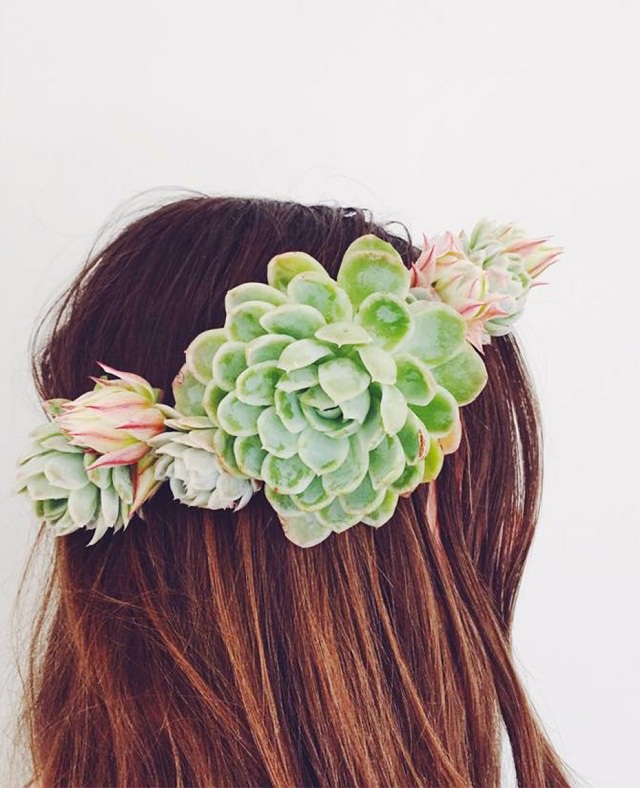 What I Love about this DIY: Succulents. Need I say more? This crown is so lush and green. It's perfect because it almost has a monochrome kind of color. Succulents also live a long time so for fresh flower crowns, this one will last the longest.
What I Love about this DIY: Here's another long lasting crown using fresh flowers. This would be so perfect for a wedding and the all white and delicate baby's breath feels so innocent and delicate.
5. Frida Kahlo Flower Crown with Fresh Carnations
What I Love about this DIY: I love the rich red hues of this flower crown and the way it's styled with a braid updo. A Pair and a Spare is amazing! This crown would also be so perfect in an array of colors like red, yellow, pink, and white – which is also very Frida Kahlo inspired.
6. Frida Kahlo Flower Crown with Faux Flowers by Pop Shop America
What I Love about this DIY: Here's a similar crown that is made to last! This is perfect for traveling or spending time at an outdoor festival. It uses hair clips to create a gorgeous Frida Kahlo inspired crown.
7. Backyard Shrubs Flower Crown by The Crafted Life
What I Love about this DIY: These plants are so thick, lush, and green! I've seen these in yards before which opens up a whole new possibility of using plants of shrubs from your own backyard to make a crown! Now that's a true DIY.
8. Rock & Roll Flower Barrettes by Tattooed Martha
What I Love about this DIY: It's something about the color scheme or size of the flower that gives this DIY more of a bad girl vibe than a prim and proper vibe. And I like that. This would also be the perfect flower for any occasion and would dress up or dress down so easily.
What I Love about this DIY: Lavender! Need I say more? Lavender is one of my favorite flowers and this would be a very extraordinary crown for any occasion.
10. Laurel Crown like Julius Caesar by Little Den Blog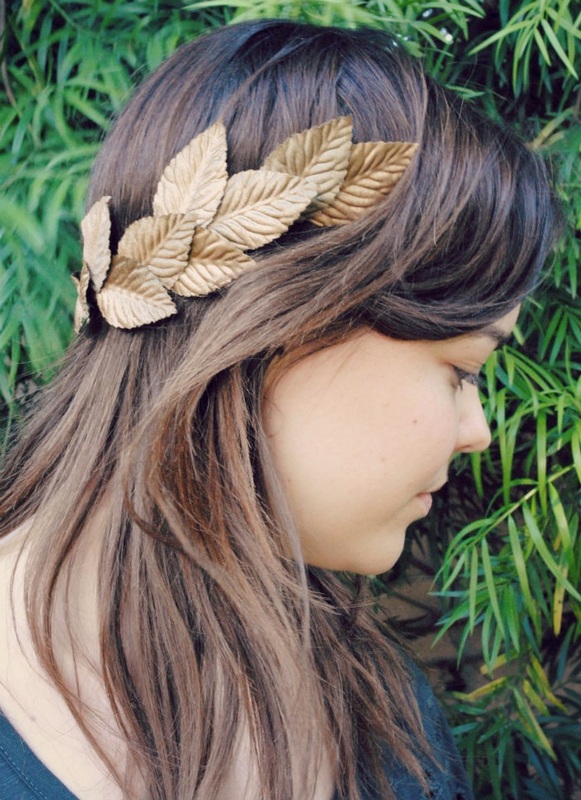 What I Love about this DIY: This crown takes you to another place and time. This would be so fun for dress up but it's also a cool a different crown for a special occasion. I love it in all gold too!
11. Fall Colored Flower Crown by Likely by Sea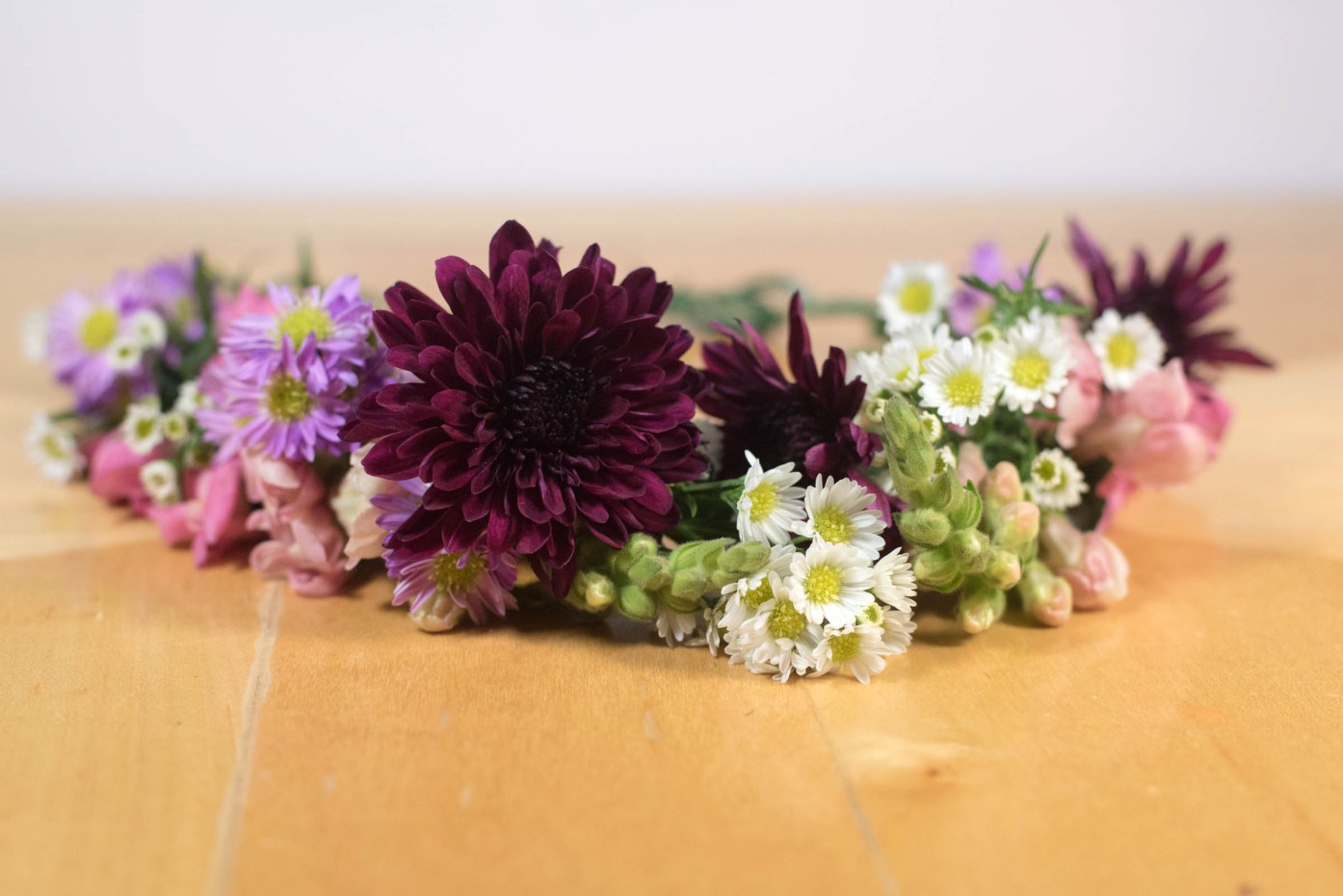 What I Love about this DIY: I love the colors in this crown these rich plums and purples are so fun. Also this blogger is from Houston – represent! It's always fun to run into a blogger on the internet that you've never met irl even though you are in the same city!
12. Half Moon Flower Crown by Lauren Conrad
What I Love about this DIY: This flower crown is so special because the bulk of the flowers sit on the back on the head. It's stunning from every angle.
Bonus: Make Your Own Flower Crown Kit by Oh Dina
What I Love about this DIY: Oh Dina Flower Crowns has tons of different DIY Kits so you have all the pieces you need to make your own flower crown. I love kits because they take the guesswork out of DIYs. It makes the whole experience much more fun!
Bonus: DIY Lace Crown by Beau Coup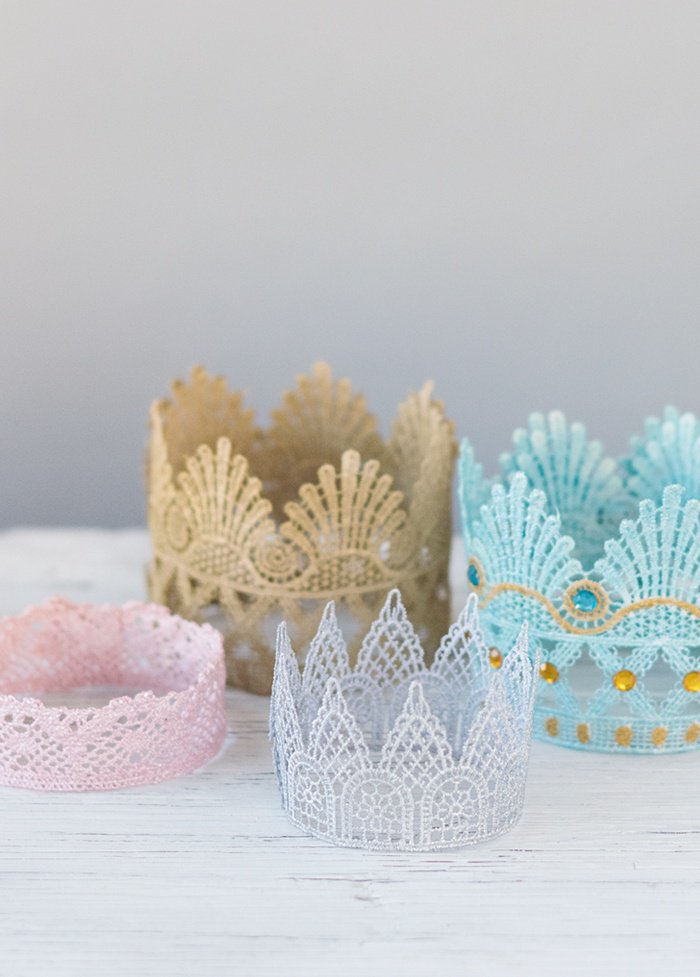 What I Love about this DIY: Okay I know these aren't technically flowers but aren't they the dreamiest? These are easy to make a fun use a lace. I love the rhinestone accents too.
Bonus: Crepe Paper Flower Crown by Lia Griffith
What I Love about this DIY: Although you will need to have an account to download the templates for this crown, it's actually a win-win because Lia Griffith has a whole world of easy to use templates for paid users.
Need even more Flower DIY's in your life? Check out our Pinterest Board full of Flowers here. So which flower crown are you in love with? Tell us in the comments!
Let's Stay Friends!
Insta | Pinterest | Enews | TikTok