This is Part 3 of 3 of the Craft in Style Subscription Box Instructions for December 2020. Find the Craft in Style Subscription Box here. Read Part 1: How to Make a Chalkboard Serving Tray here. Read Part 2: How to Season a Chalkboard here.
Don't you just love the look of chalkboard paint? It's rich matte hues are so modern. Since chalkboard paint is the perfect surface for drawing and writing, it's a versatile craft supply. Best of all, it doesn't just come in flat black. There are an array of fresh and fun colors available and if you want to get crazy you can even make your own chalkboard paint too.
Here are some of my favorite craft projects that you can make with Chalkboard Paint!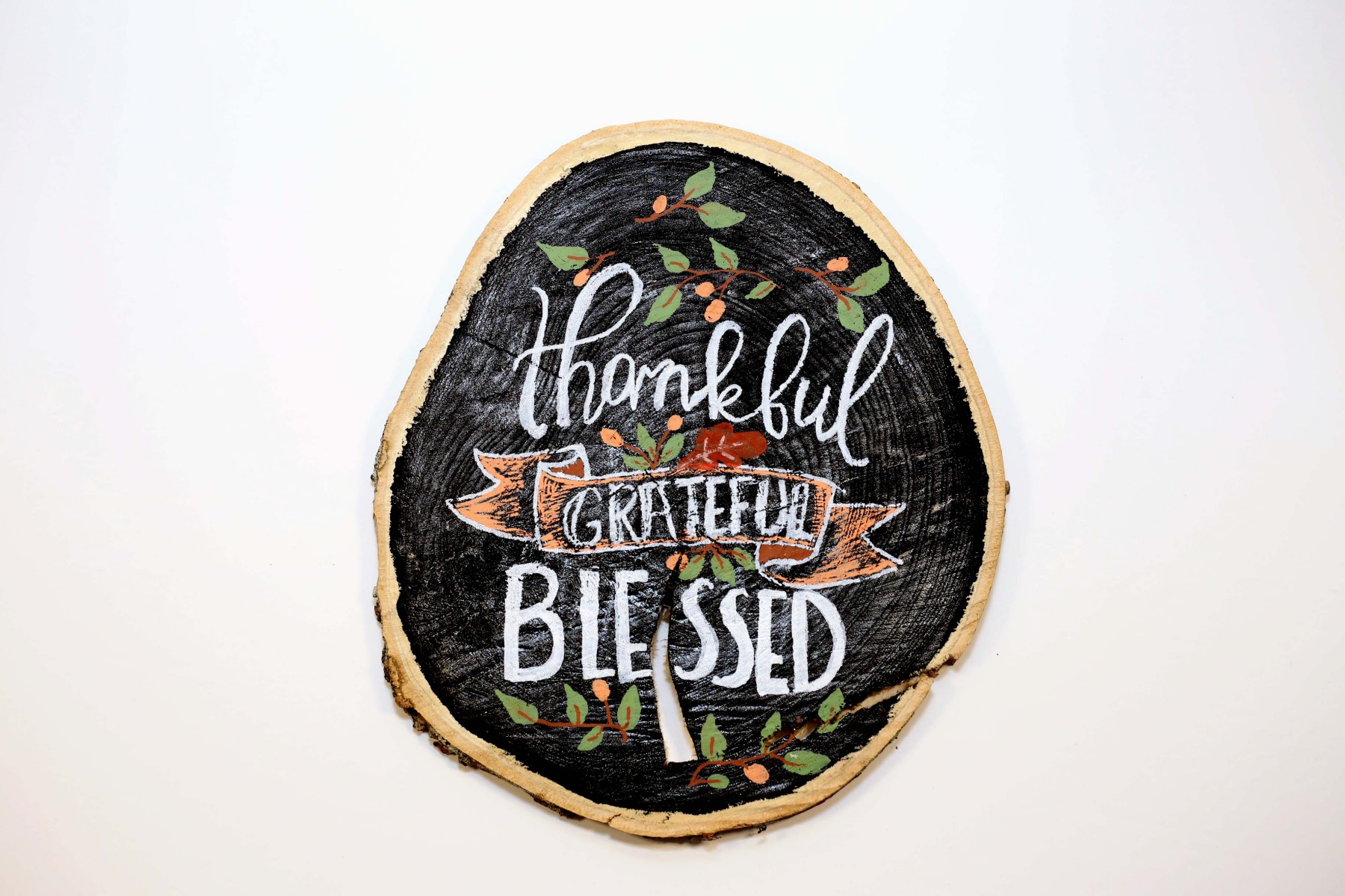 My chalkboard paint go-to is a Rustic Sign like this. You can make holiday inspired signs, you can make a custom sign for a party or gathering. The possibilities are endless. To make a sign like this, you will need to work with a template, so click the link to get 16+ templates to make your own project!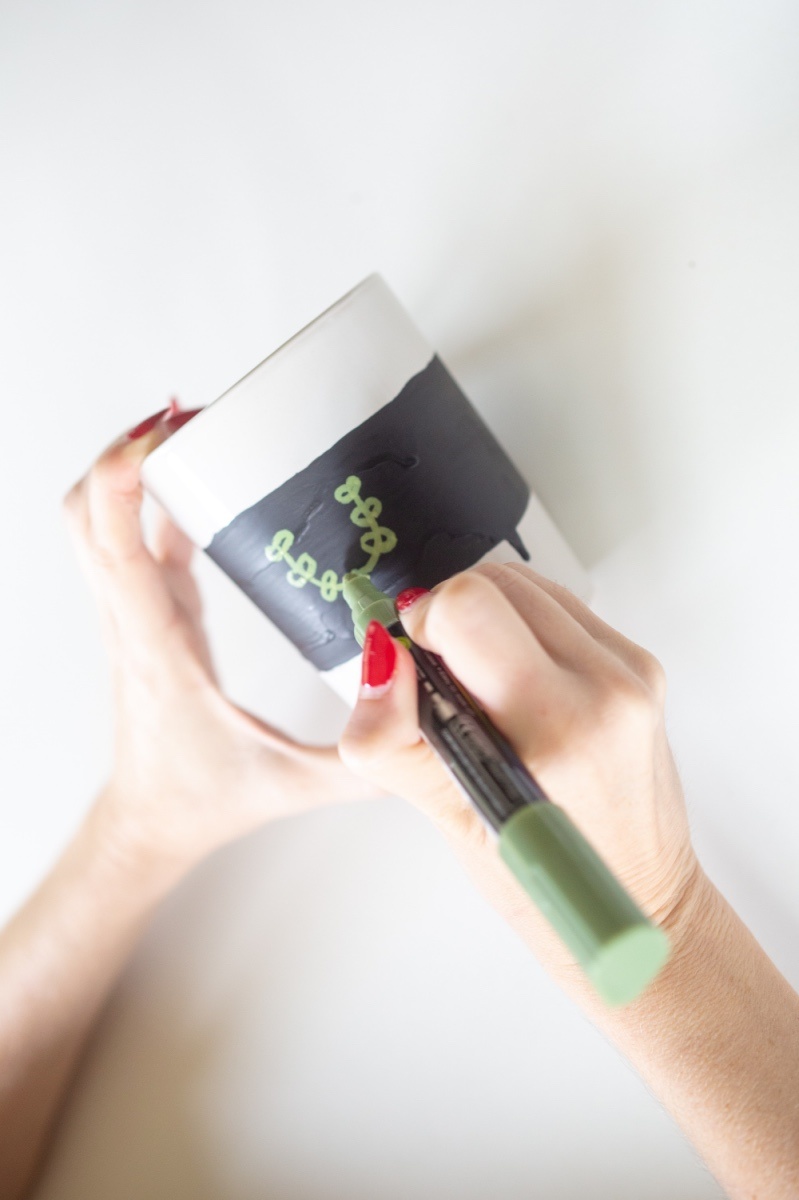 Although chalkboard paint is not food safe, you can chalkboard paint items like ceramic mugs. Just avoid the lip area. For any kitchenware or items you intend to regularly wash, you will want to bake the chalkboard paint before use. Bake at 325°F for 30 minutes and then allow it to cool.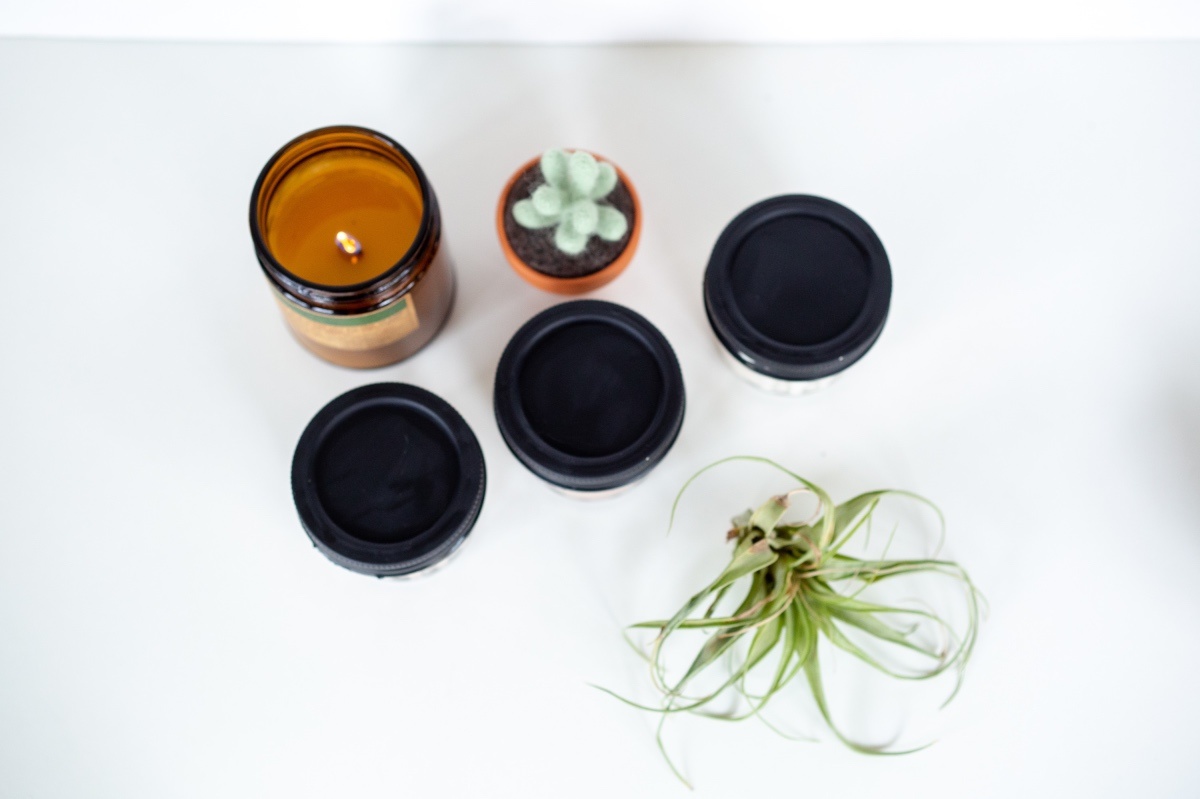 Here's another tutorial in which I would recommend baking the chalkboard paint. With these mason jars you could contain all kinds of fun items in your kitchen, bathroom, or even personal items in your bedroom.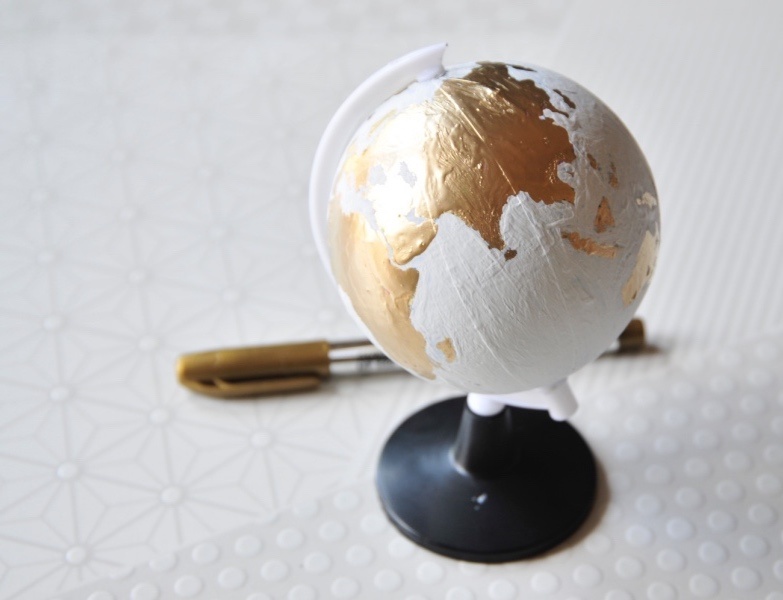 This chalkboard painted globe is the perfect diy for anyone that loves to travel the world. I've seen them used at weddings to mark the guest sign in and they would be perfect for a stylish shelf.
In addition to a globe, it requires metallic paint pens.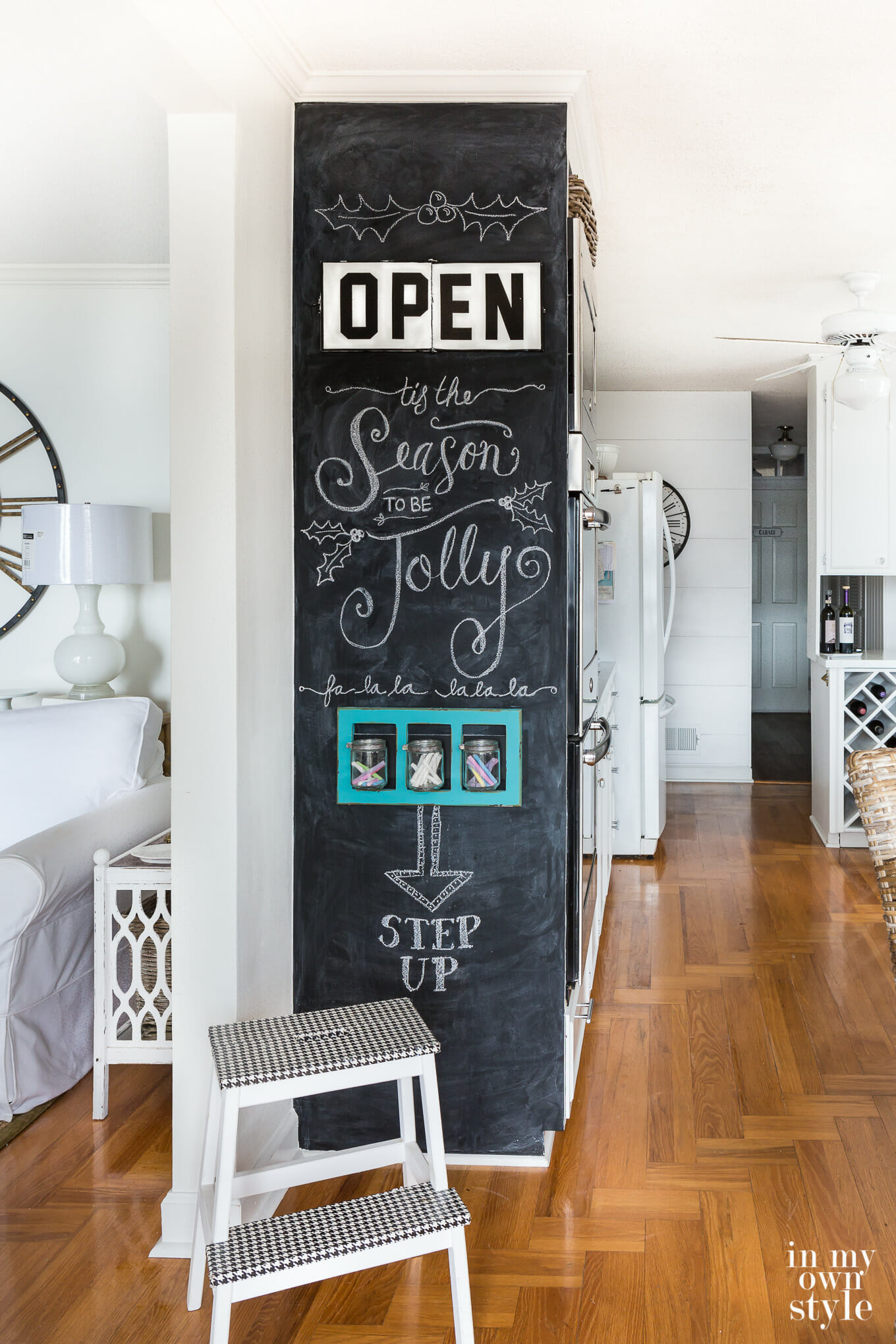 This may be the quintessential chalkboard painted diy! I love this version because I can't resist the built in chalk stuffed mason jars. Plus the lettering is too gorgeous for words.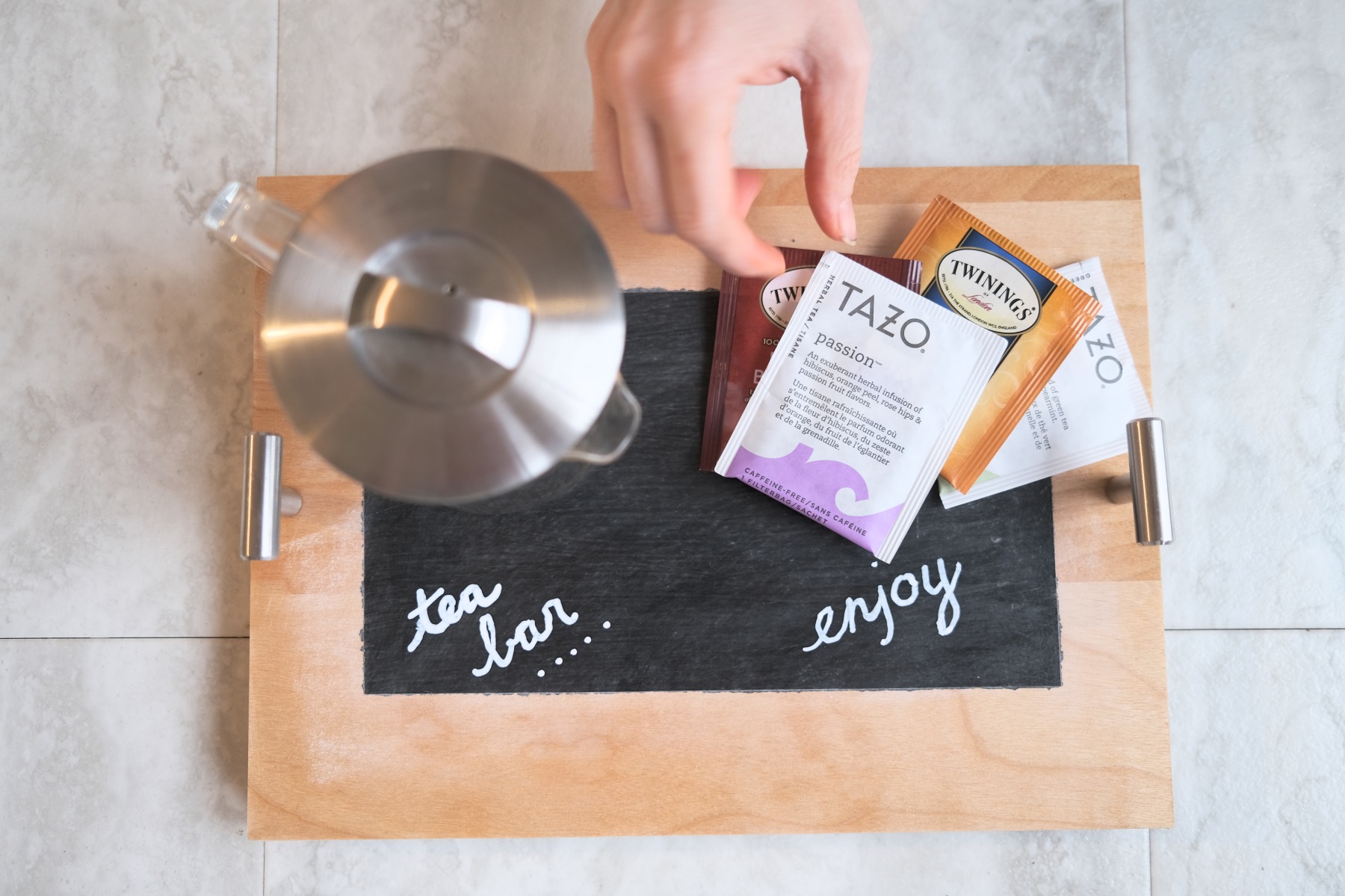 Now, let me reiterate – Chalkboard Paint is not food safe! But you can still make a stylish serving tray with it. It's perfect for labeling foods. Just use parchment or small plates to keep your food safe.
Organization is one of my favorite uses of chalkboard paint. This calendar can be made again and again for different months and is such a stylish way to never miss an important event.
Chalkboard Lettered Art doesn't need to be elaborate to be stunning. It's beautiful when you use gorgeous materials like this vintage headboard. It doesn't hurt that the chalkboard paint is gorgeous too.
Aren't these planters so much fun? Chalkboard paint looks perfect on terra cotta pots. And it's such a handy way to know which herb is which and keep your garden organized.
Speaking of labeling, organize your spice drawer with these gorgeous chalkboard painted labels. Just paint the lids of any matchings jars with the spice contained inside.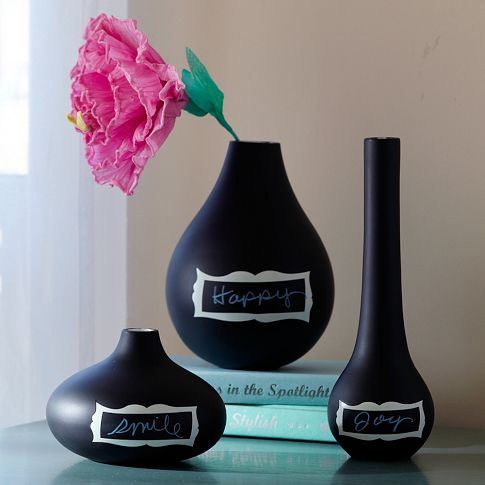 This diy is pure style. Take any bottle and coat in 2 coats of chalkboard paint. You can use them as decorations or add flowers to them too.
Dinner is served! Leave your guests wanting more with this stunning Chalkboard Painted Menu. It's easy enough for anyone and will have your kitchen feeling like a 5 star restaurant.
Dress up any event or dinner with simple place cards! These are surprisingly easy to make and will have all of your guests feeling like the star of the event.
Chalkboard painting isn't just for small objects like vases and mason jars. The larger projects like chalkboard painted walls and these cabinets really bring the material to life! And this use of color is truly unique.
This wall is perfect for the budding artist! Just mount frames (or even draw in your own frames) with chalk ink to create a palette for art. Then erase it and create something new again and again!
---
Do you have a favorite Chalkboard Painting Craft Tutorial? If so, tell us in the comments! And is there something we've missed that you've painted with chalkboard paint? We would love to see it!
And happy crafting!
Let's Stay Friends!
Insta | Pinterest | Enews | TikTok