This blog is the Part 1 of 2 tutorials for the May Craft in Style Subscription Box. You can find the additional tutorial for May, previous box tutorials, more about this box, and other Craft in Style Boxes here.
Get groovy, baby! You won't believe how easy it is to make DIY Lava Lamp Lip Gloss. You only need a few supplies and it only takes a few minutes. But the look and flavor is out of this world!
This is a perfect diy for a gal's night or for a teen's slumber party. So let's make it!
Supplies to Make DIY Lava Lamp Lip Gloss:
DIY Lava Lamp Lip Gloss Making Kit
-or-
Glass Roller Ball Bottles (I used 10mL)
Vegetable Glycerin (enough to fill half of any bottle)
Castor Oil
Mica Powder (you can use any color but I used Citrus, Pink Pearl, Grapefruit Orange, and Lavender
Lip Gloss Flavoring (I used Strawberry, Peach, and Grape)
A Pipette
Plastic Cups (or any small cup)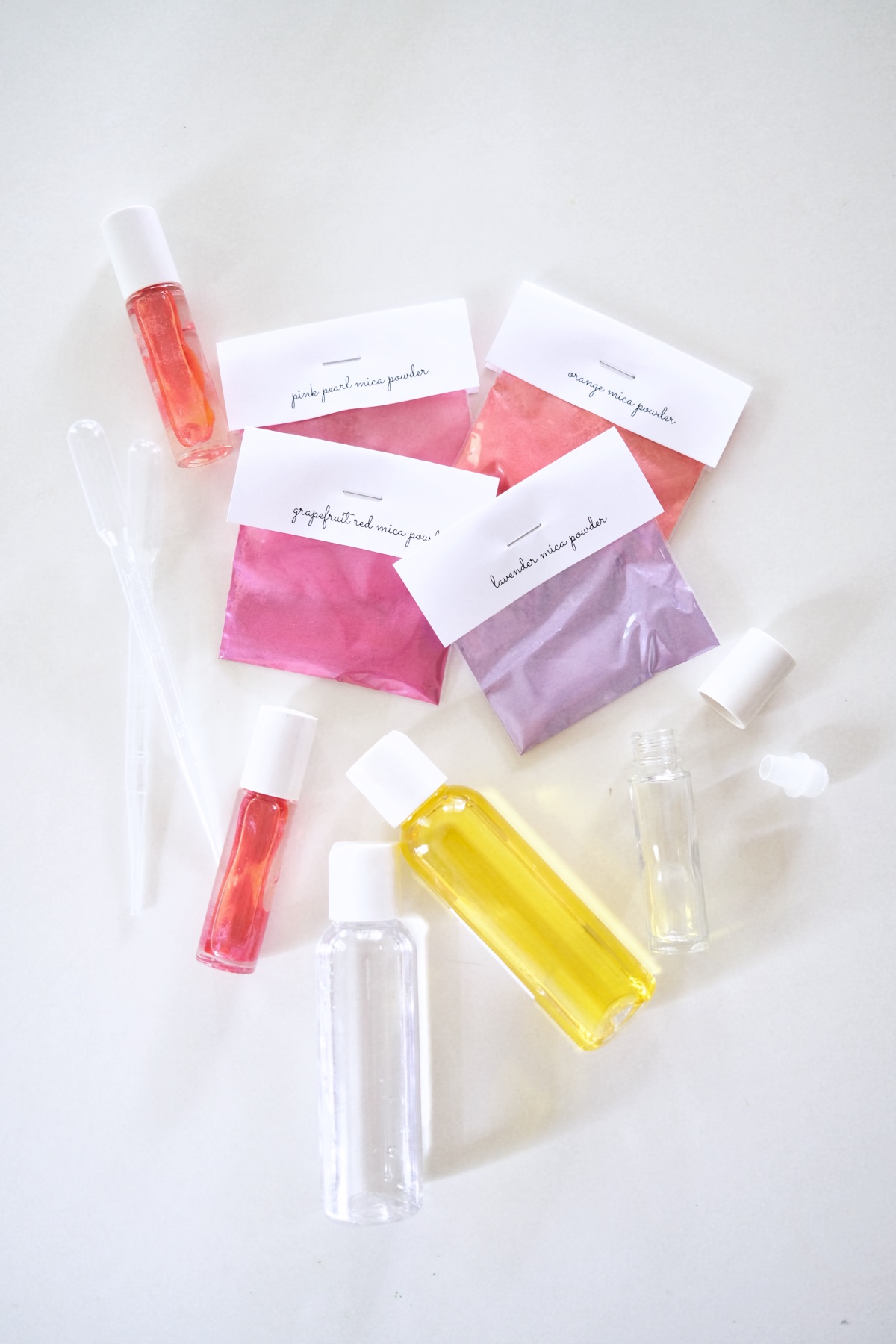 About Vegetable Glycerin & Castor Oil
You may have noticed in the supplies that you will want to use castor oil for this recipe! If you are like me, you may immediately cringe when you hear the words and think it sounds unpleasant.
But actually, castor oil just has a bad rap! Castor oil is made from castor beans in is a nourishing, gentle and healing oil that's often taken orally. It is thought to help with wound healing too.
Vegetable glycerin helps with hydration and moisturizes the skin. These are both wonderful ingredients to use in a lip gloss!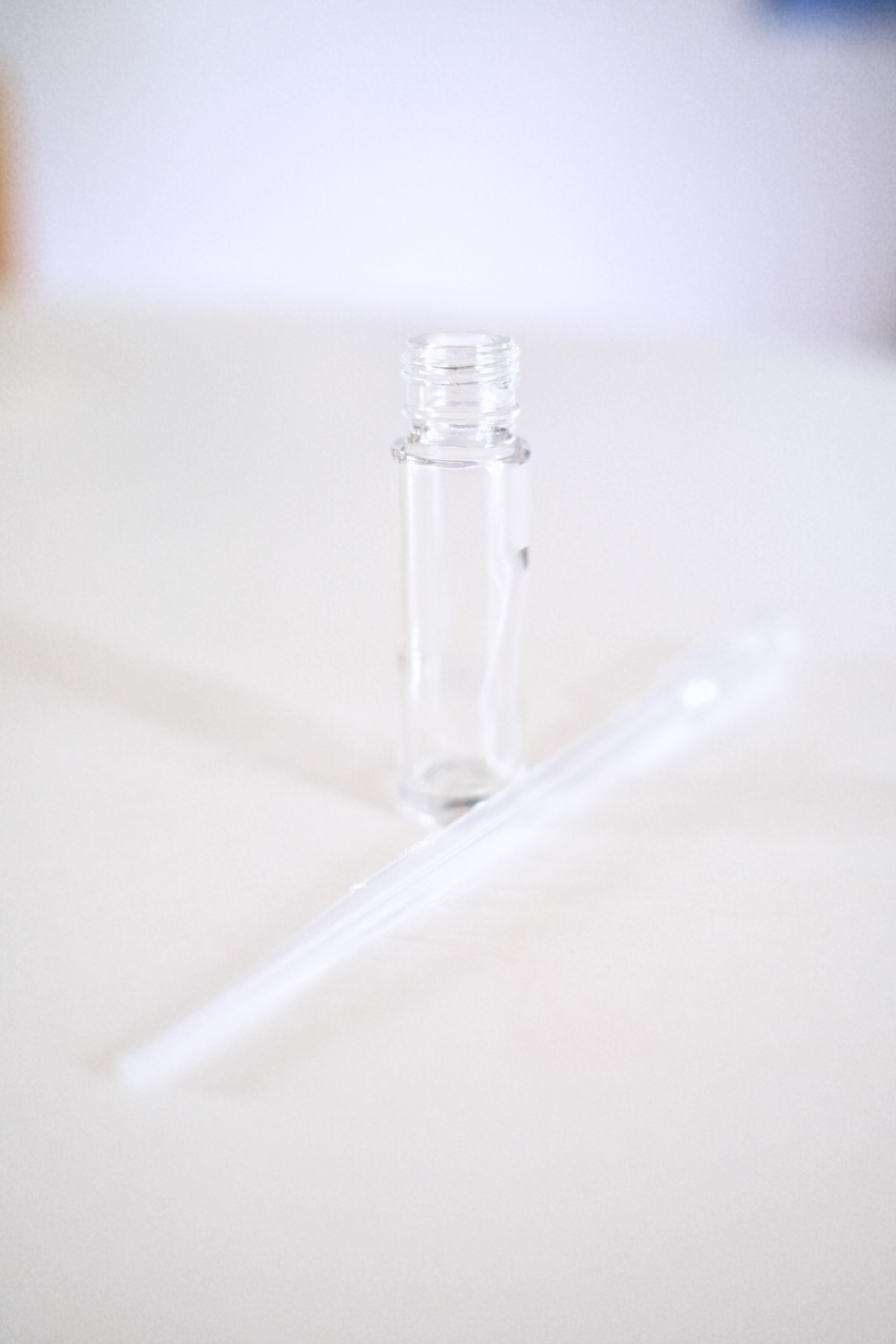 Sanitize or Clean Your Bottles with Soap & Water
Before you begin any lip gloss or lip balm recipe, sanitize your containers or clean them with soap and water. To sanitize the containers, you will not want to use the boiling water method because the roller ball bottles will have too many plastic pieces. Instead you would want to use the sanitizing tablets like these.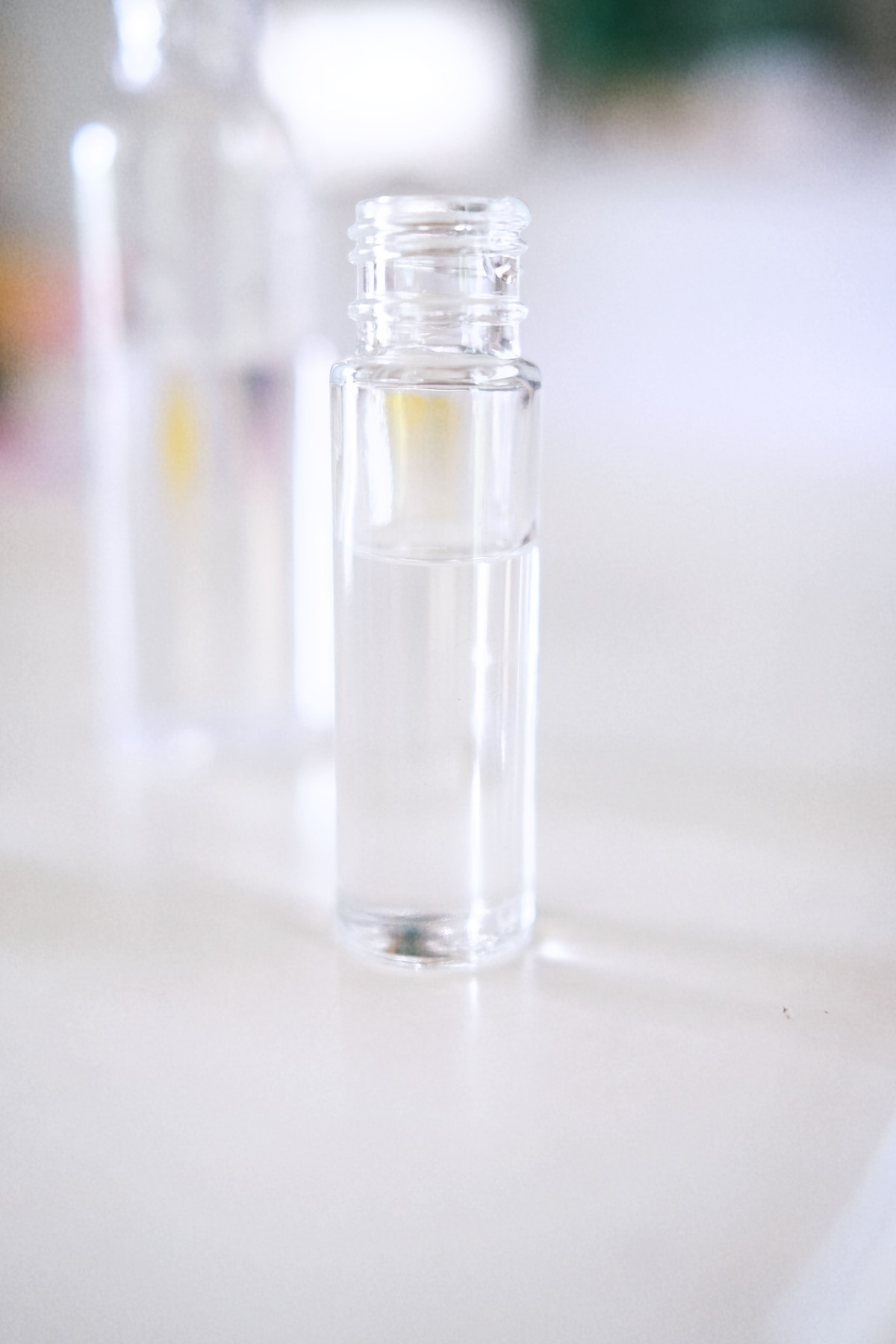 Then let your bottles dry completely before you use them. Any water drops inside the lip gloss containers can alter the consistency of the gloss, so be sure that the bottles are perfectly and totally dry before you make your gloss.
Add Some Vegetable Glycerin
To start making your DIY Lava Lamp Lip Gloss use a pipette to fill around 60% of the container with vegetable glycerin. It doesn't have to be perfect – just fill your bottle a little over halfway. Because I was using a 10mL roller ball bottle (the most common size) I used around 6mL of vegetable glycerin.
If you want to make multiple tubes of lip gloss you will need to plan how many tubes you are making and how much vegetable glycerin you will need. Because the amount can vary based on the size of your container and the number you are making.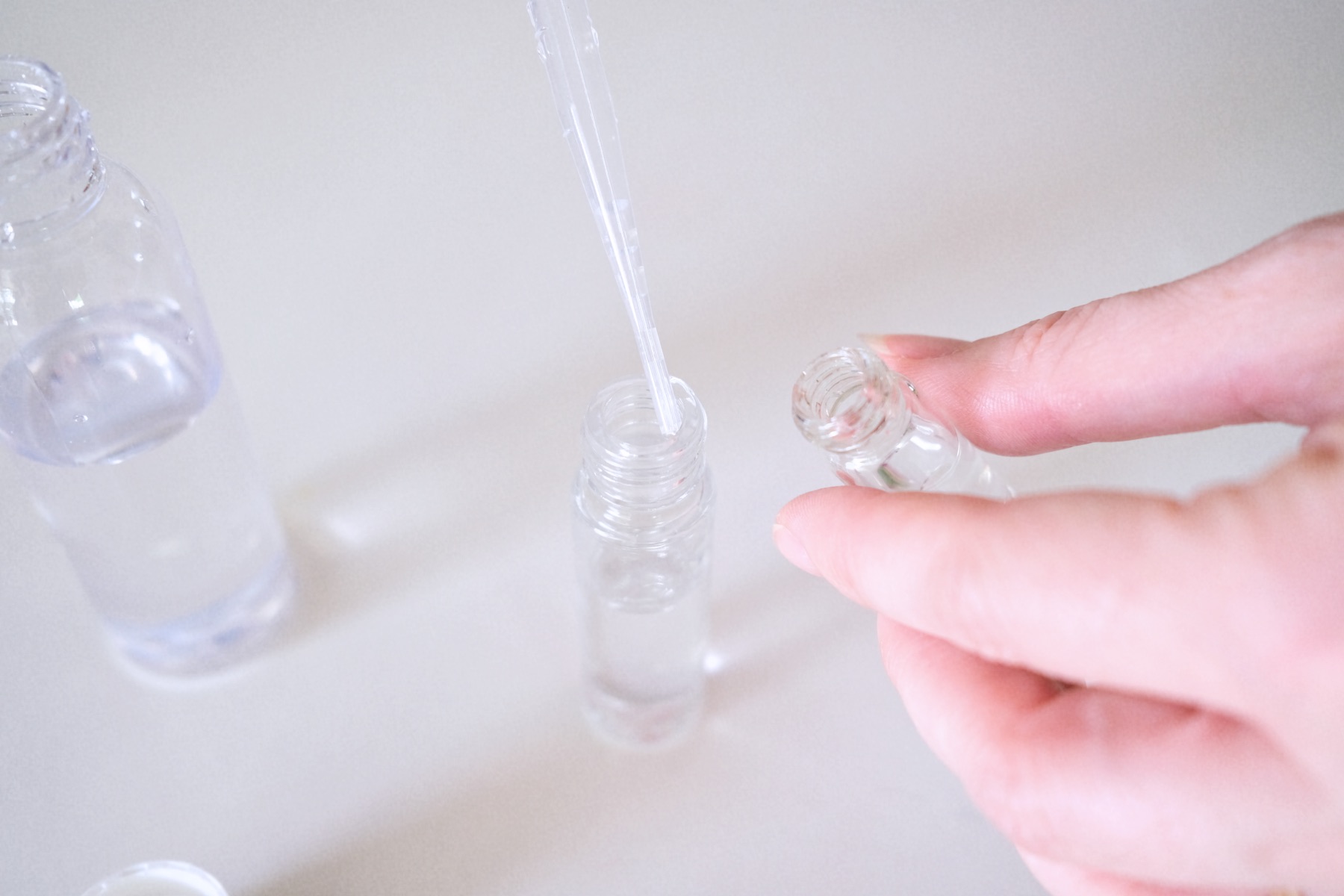 Add the Lip Gloss Flavoring
Be sure to flavor both parts of the DIY Lava Lamp Lip Gloss. So you will want to flavor the vegetable glycerin part now. Add around 3 drops of flavoring and then use your pipette to stir it completely and thoroughly into the vegetable glycerin.
Because everything is clear, it's impossible to know if the ingredients are fully blended. So just stir longer than what you think you should!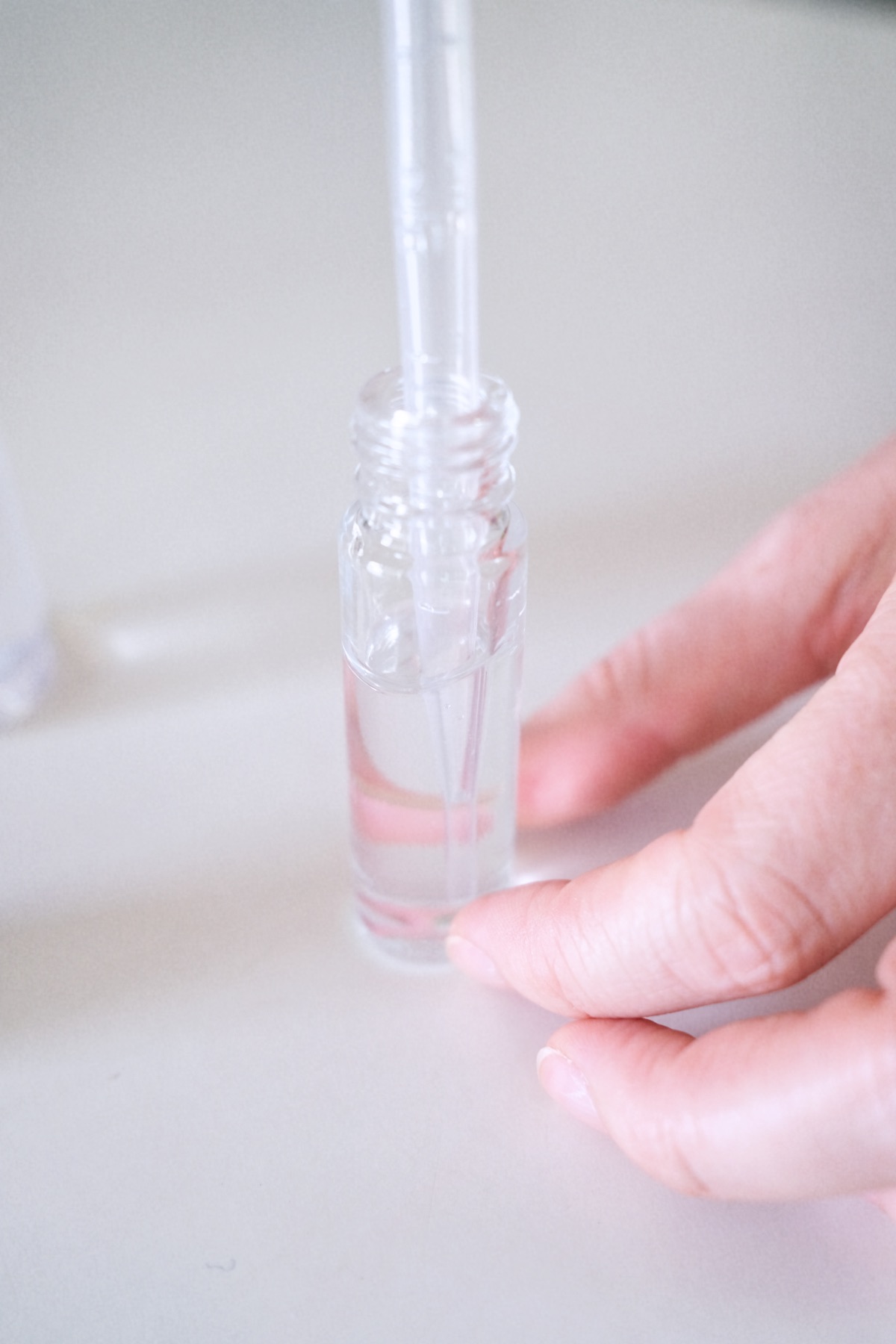 Everything You Need to Know about Lip Gloss Flavoring
Lip gloss flavoring and candy flavoring are similar and interchangeable in most cases – and you can use either in this recipe. You can find flavors like apple, peppermint, orange, watermelon and so much more. What you can't use are extracts because they are alcohol based. Instead you need a flavoring that's oil based.
I recommend to start with around 3 drops in your vegetable glycerin and 2 drops in your mica mixture. But you could add more or less depending on your tastes and preferences.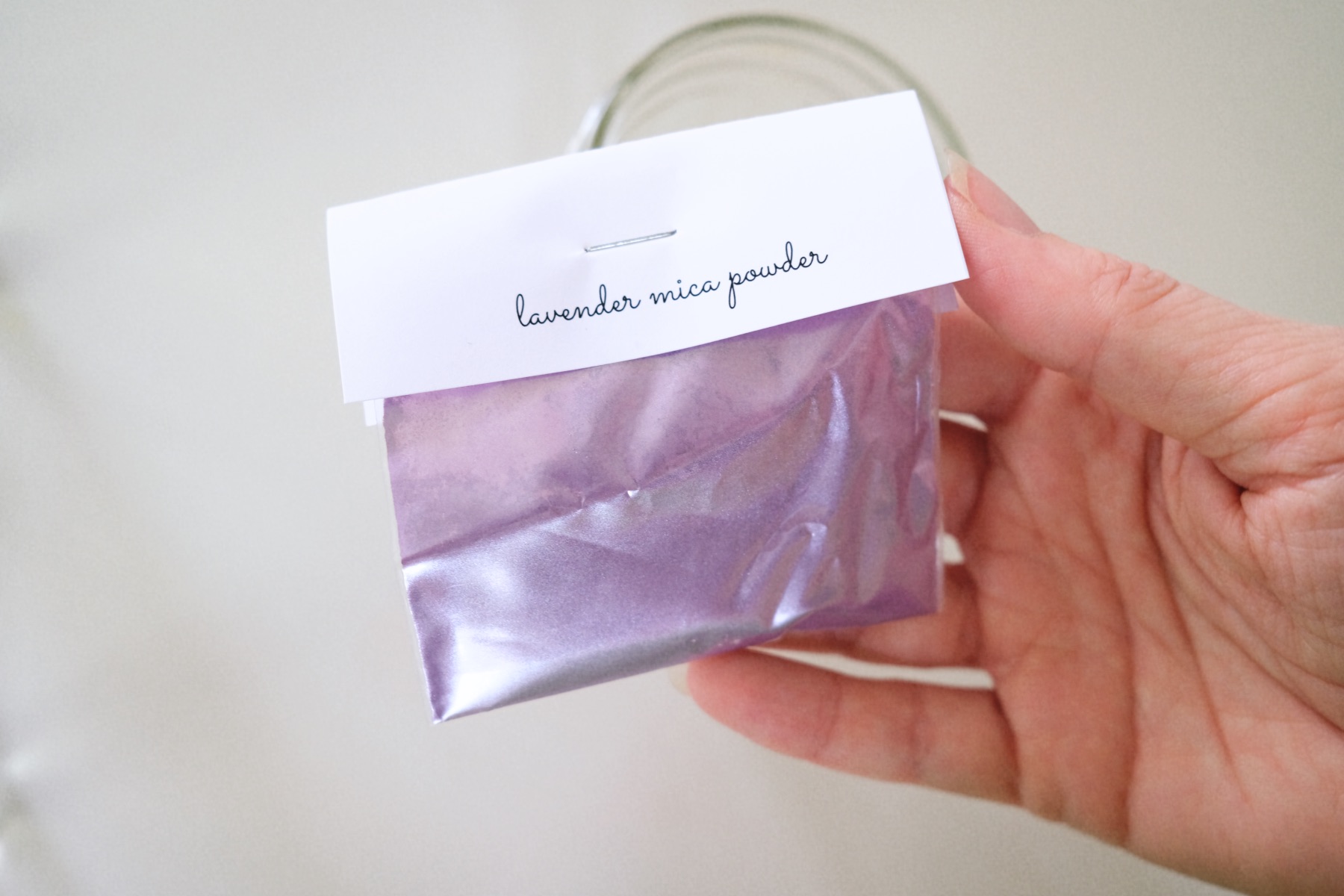 Lip gloss flavoring has a sweetness to it that's so lovely on the lips. But if you want an alternative that's less sweet, you can use essential oil like lavender, orange, or grapefruit. Those pair perfectly with this diy and they will give you a gorgeous and natural scent without that sweet taste that you get from lip gloss flavoring. For essential oil brands and strengths may vary, but try 10-15 drops of essential oil.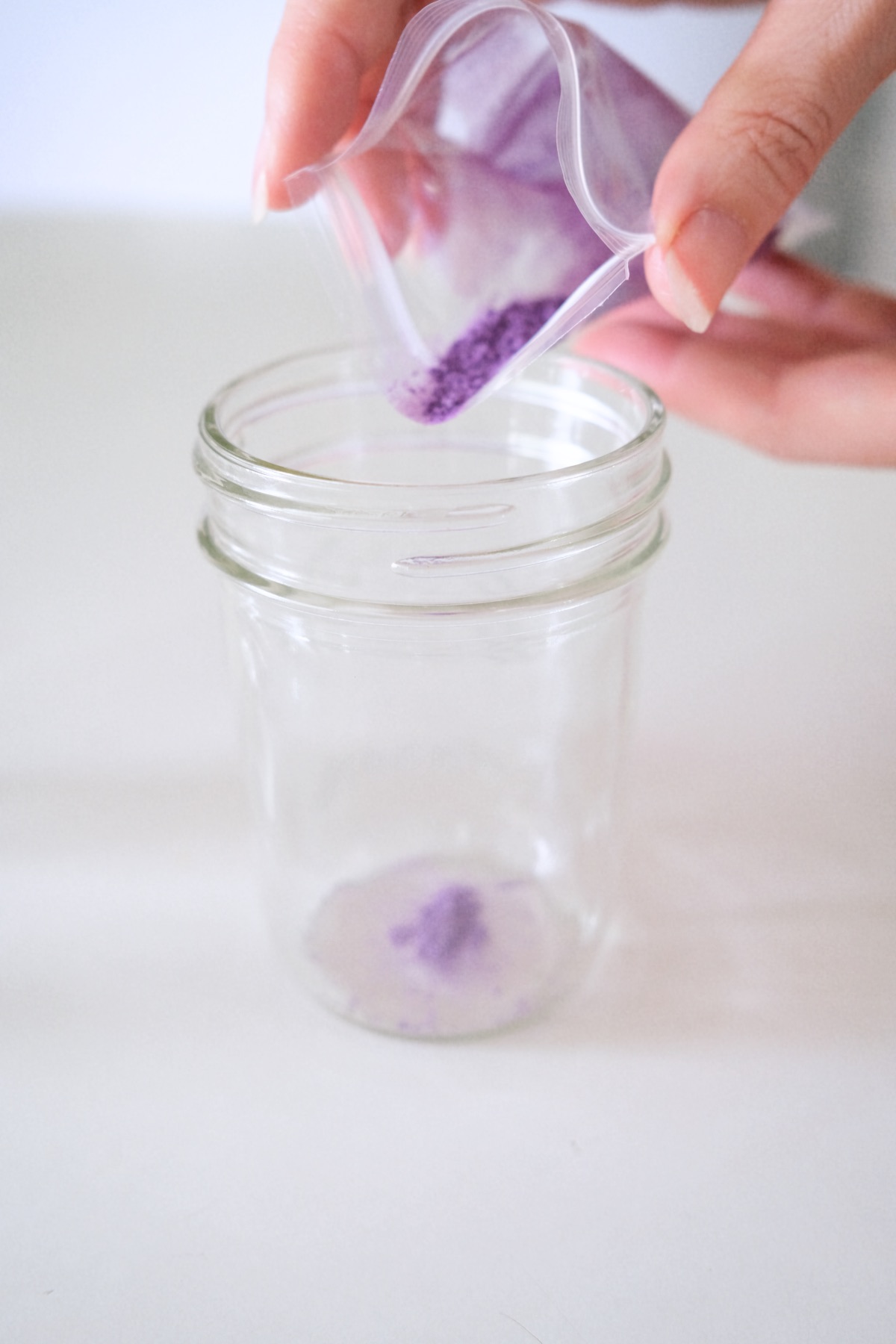 Combine Castor Oil, Mica, and Flavoring
Next, in a small cup, combine a tiny bit of castor oil and mica powder. You can use any color of mica powder and around 1-2 teaspoons of castor oil. Again, the amount may vary because of the size of your lip gloss container.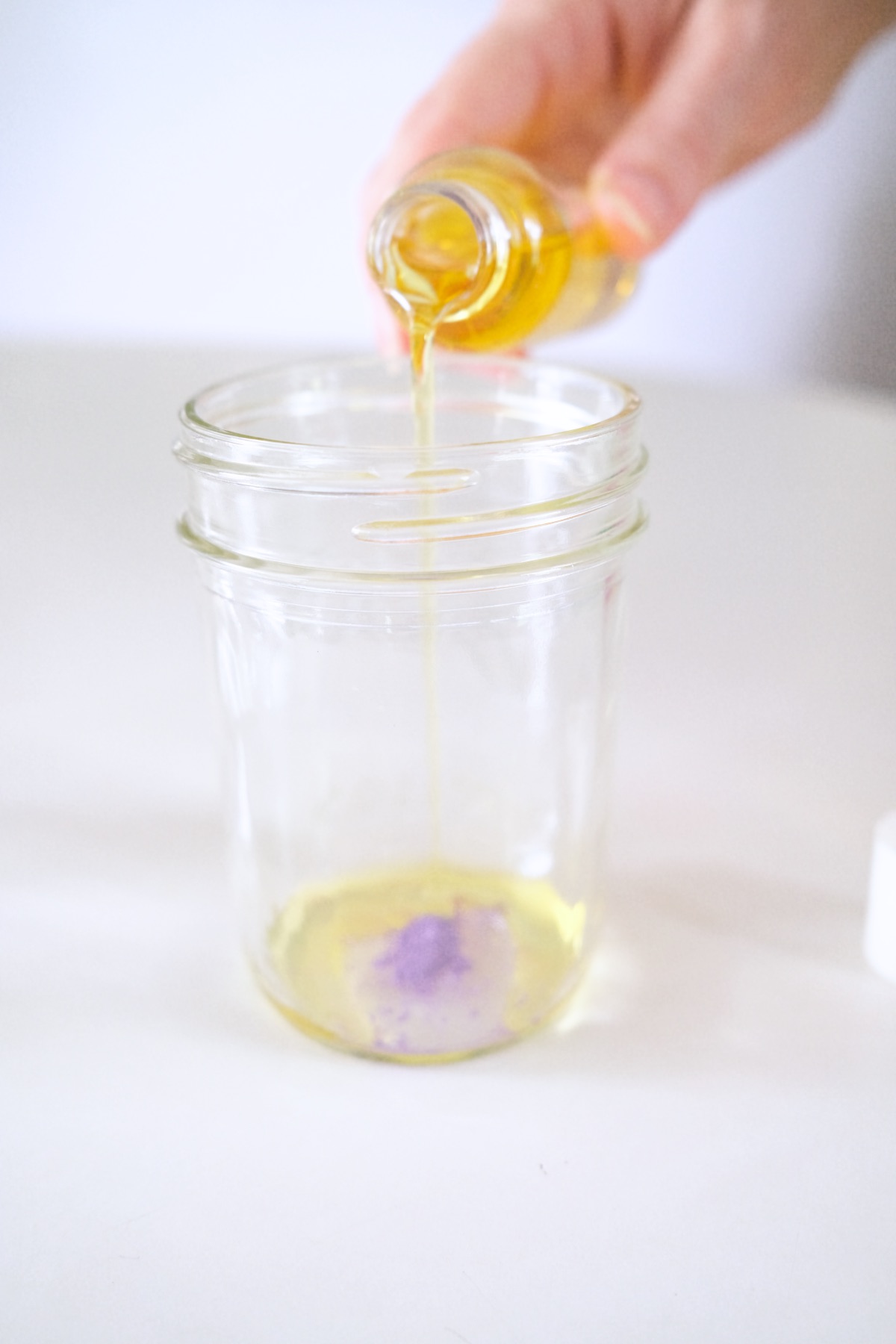 How much mica you use can also vary based on how rich and pigmented you want your color to be. Start with just a pinch of mica and blend it evenly into the castor oil. Then continue to add mica until your desired color is reached.
Then add 1-2 more drops of lip gloss flavoring. It could be the same flavor, or you could get wild and try a different flavor. Think lemon and strawberry or pineapple and coconut – YUM!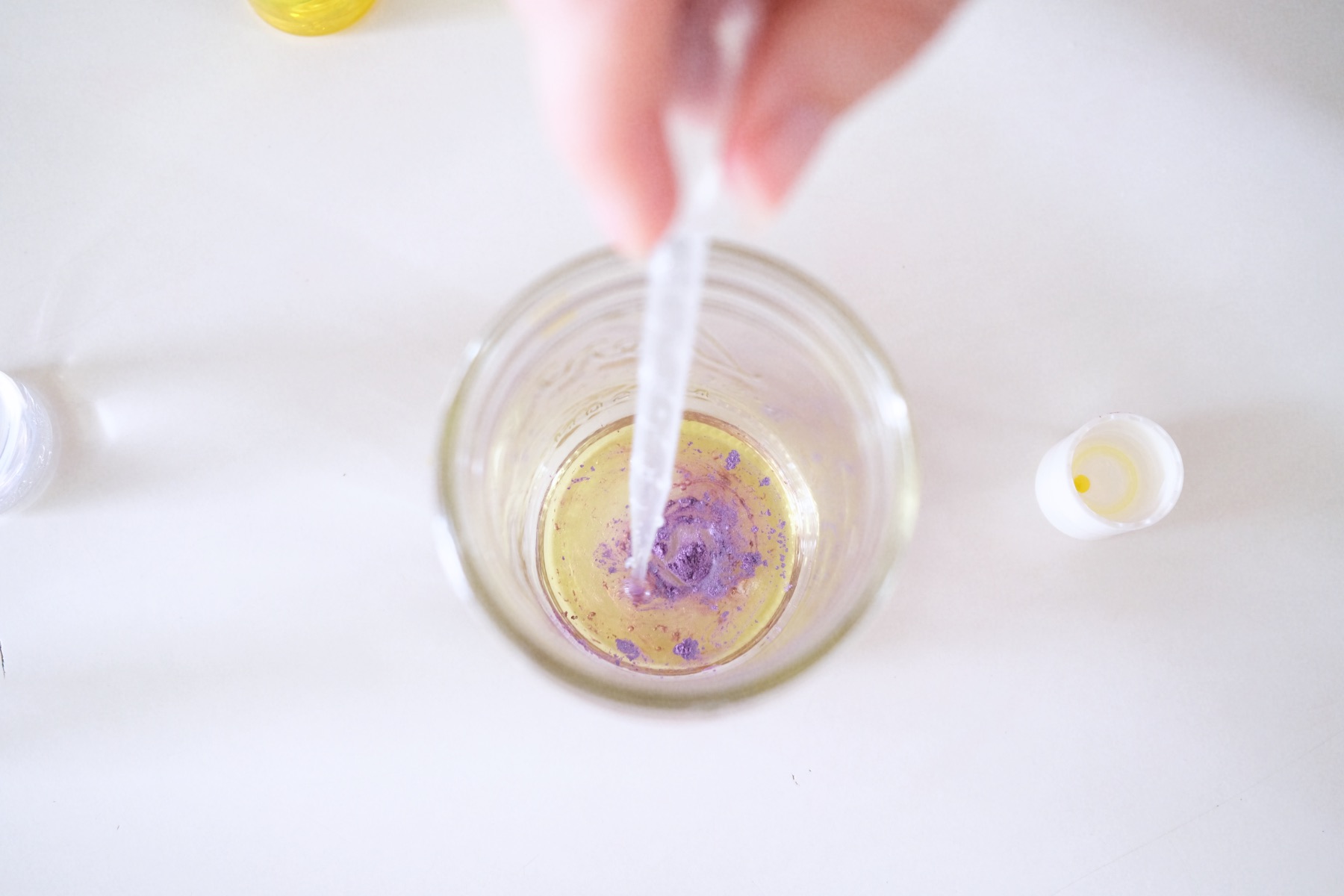 Again, be sure that your flavoring is thoroughly mixed into the castor oil. Then fill your pipette with the castor oil and mica mixture.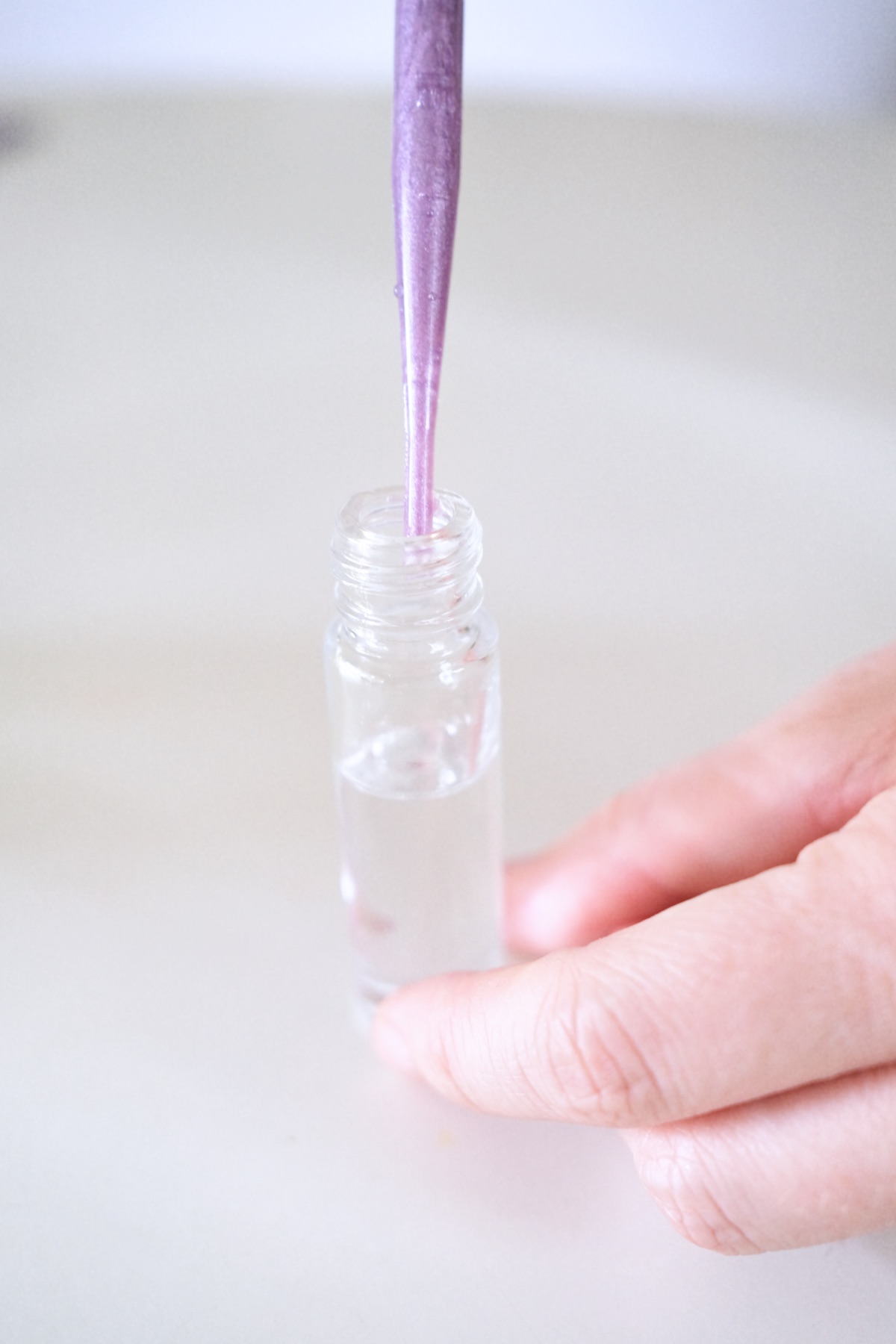 Drizzle the Mica Mixture on Top
To give this lip gloss a lava lamp effect, you will want to keep the 2 layers separate. So as you add the mica and castor oil to the roller ball bottle, drizzle it slowly and carefully right on the surface of the vegetable glycerin.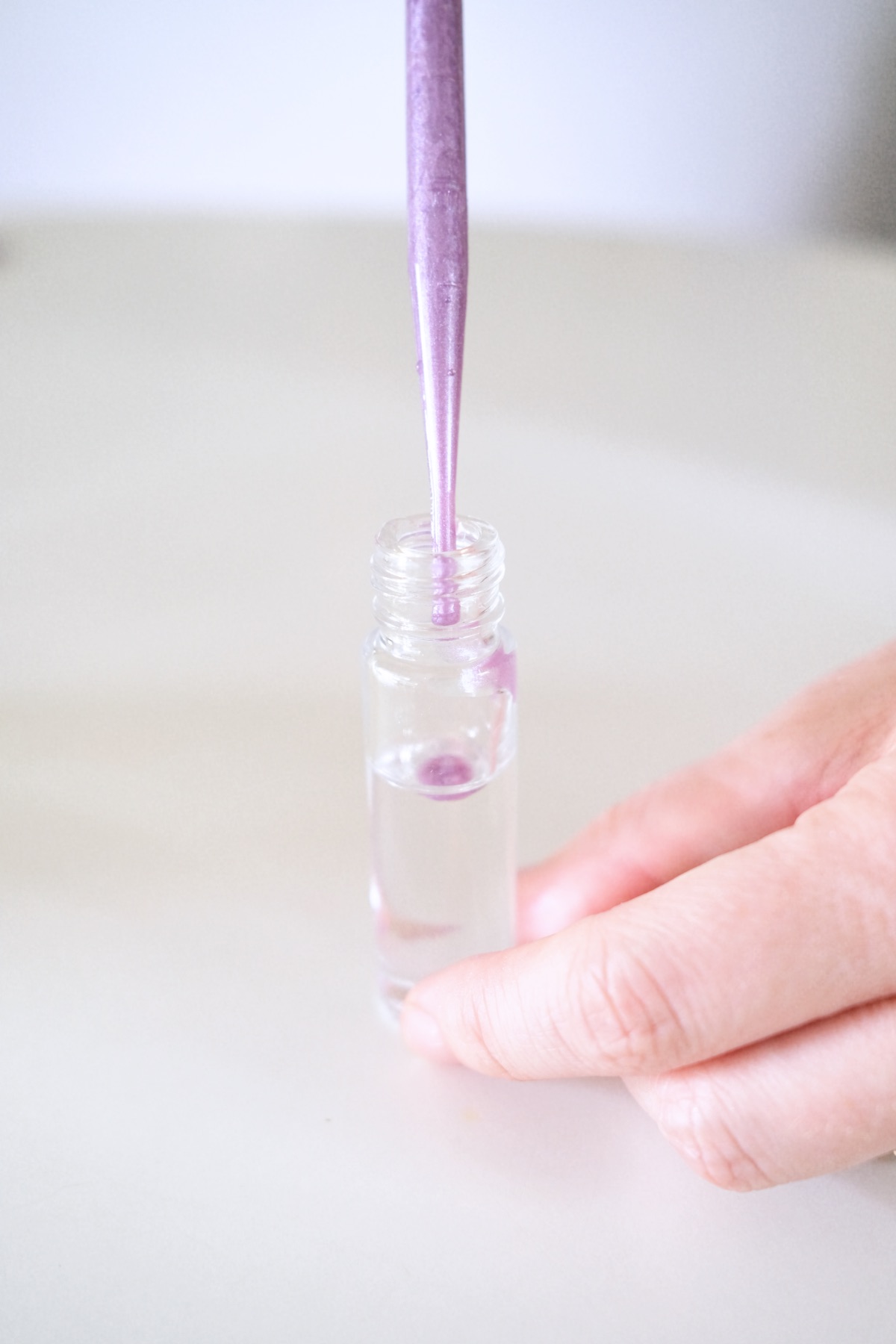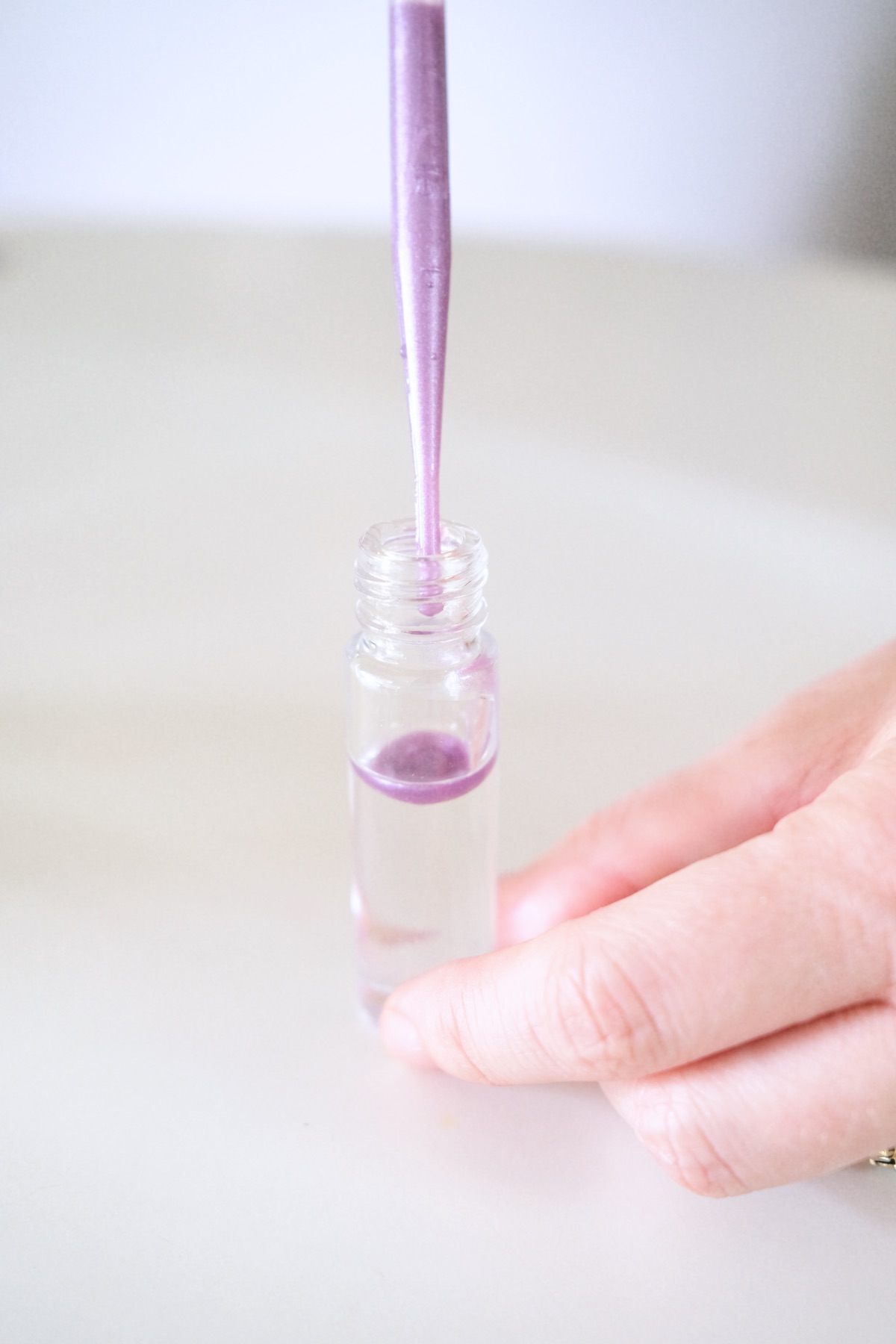 As your drizzle your mica and castor oil mixture you may notice it already starting to clump into a lava-lamp-like-look.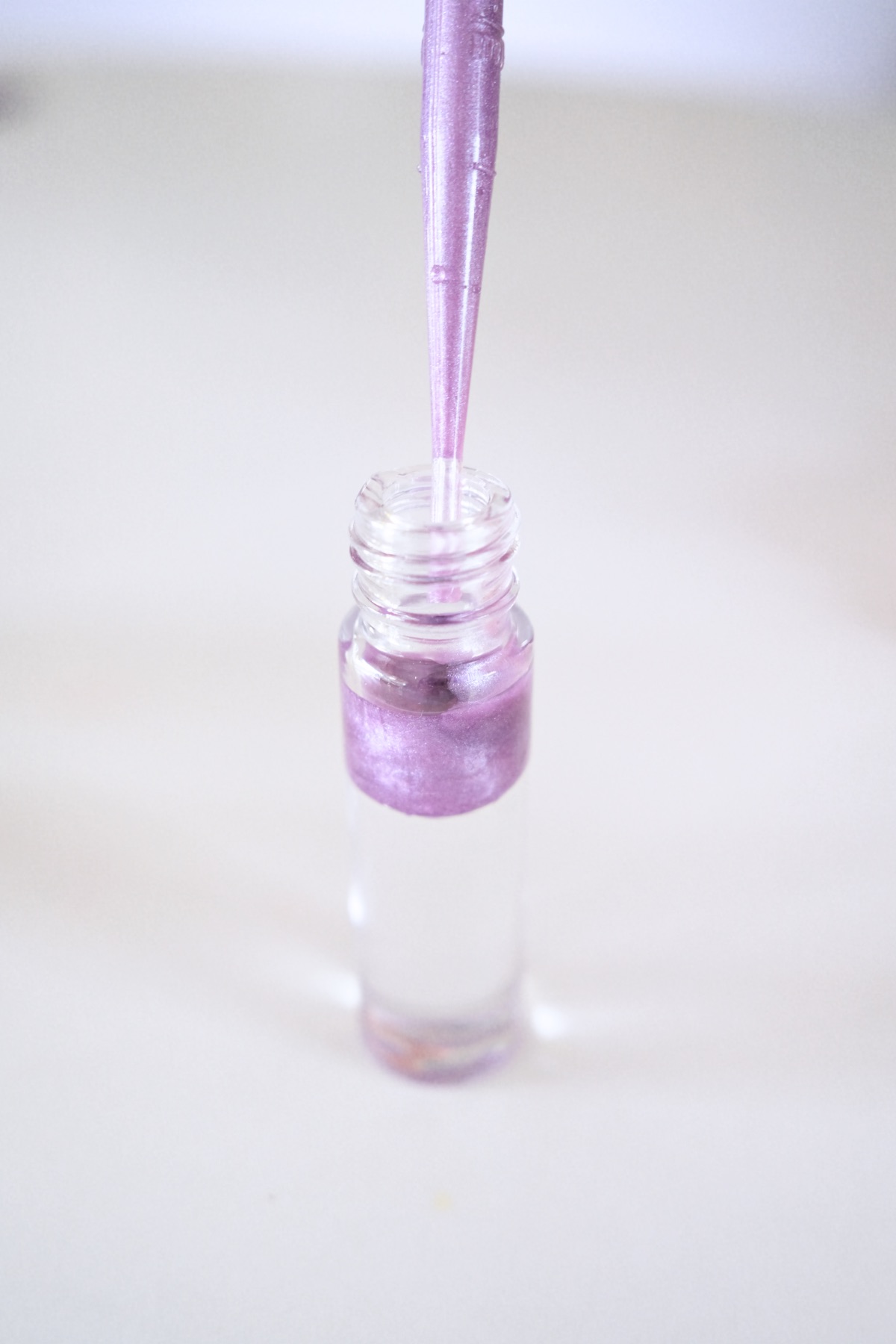 Just continue to drizzle until right below the space where the bottle tapers in.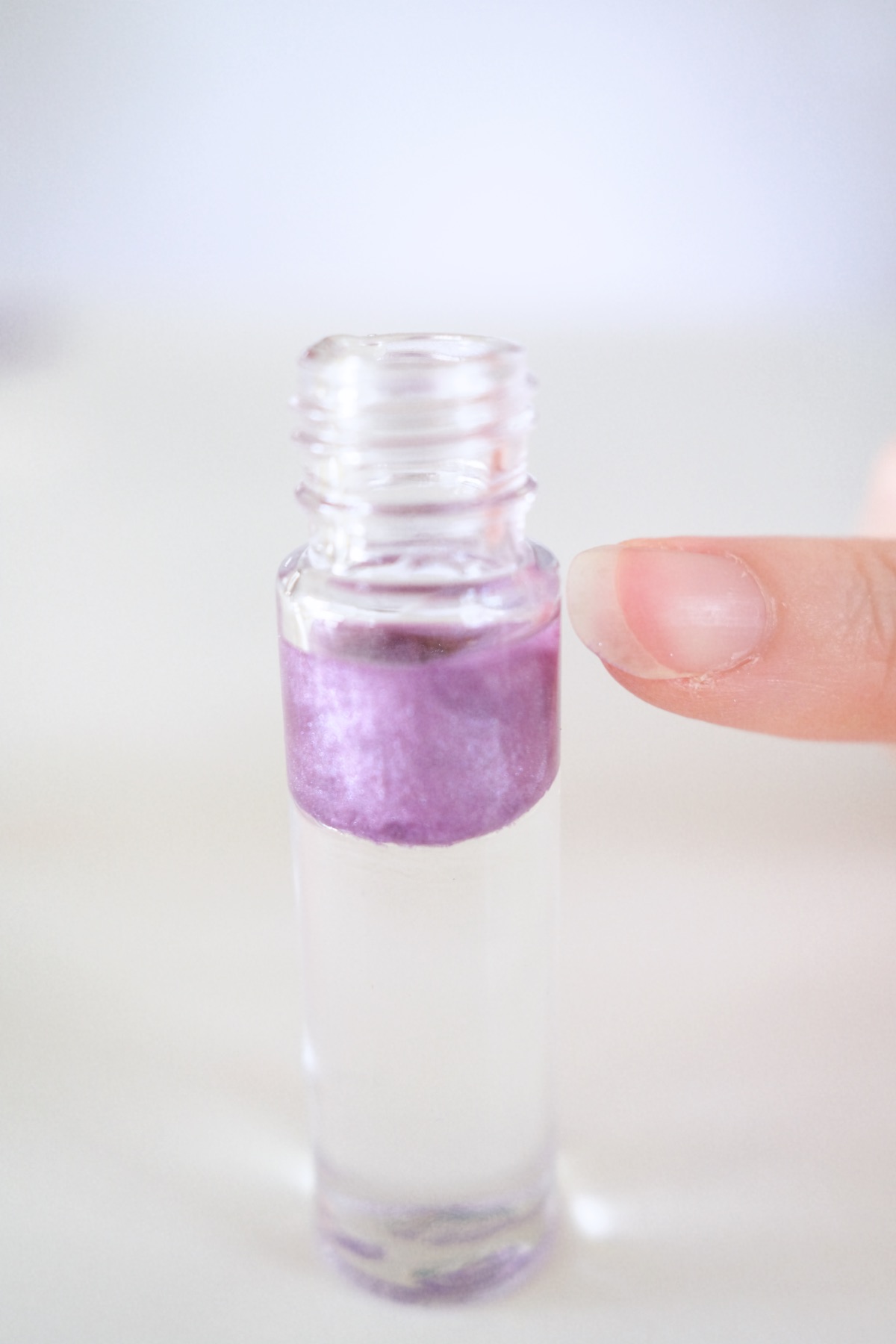 Leave Room for a Bit of Air
One of the most important steps in this tutorial, it to leave a bit of room for air. That's why you need to make sure to stop filling the roller bottle right below the space where the bottle tapers in.
If you don't leave room for air, when you flip the bottle upside down, you won't get any movement. Without air, the contents can't freely move and then you loose that lava lamp effect.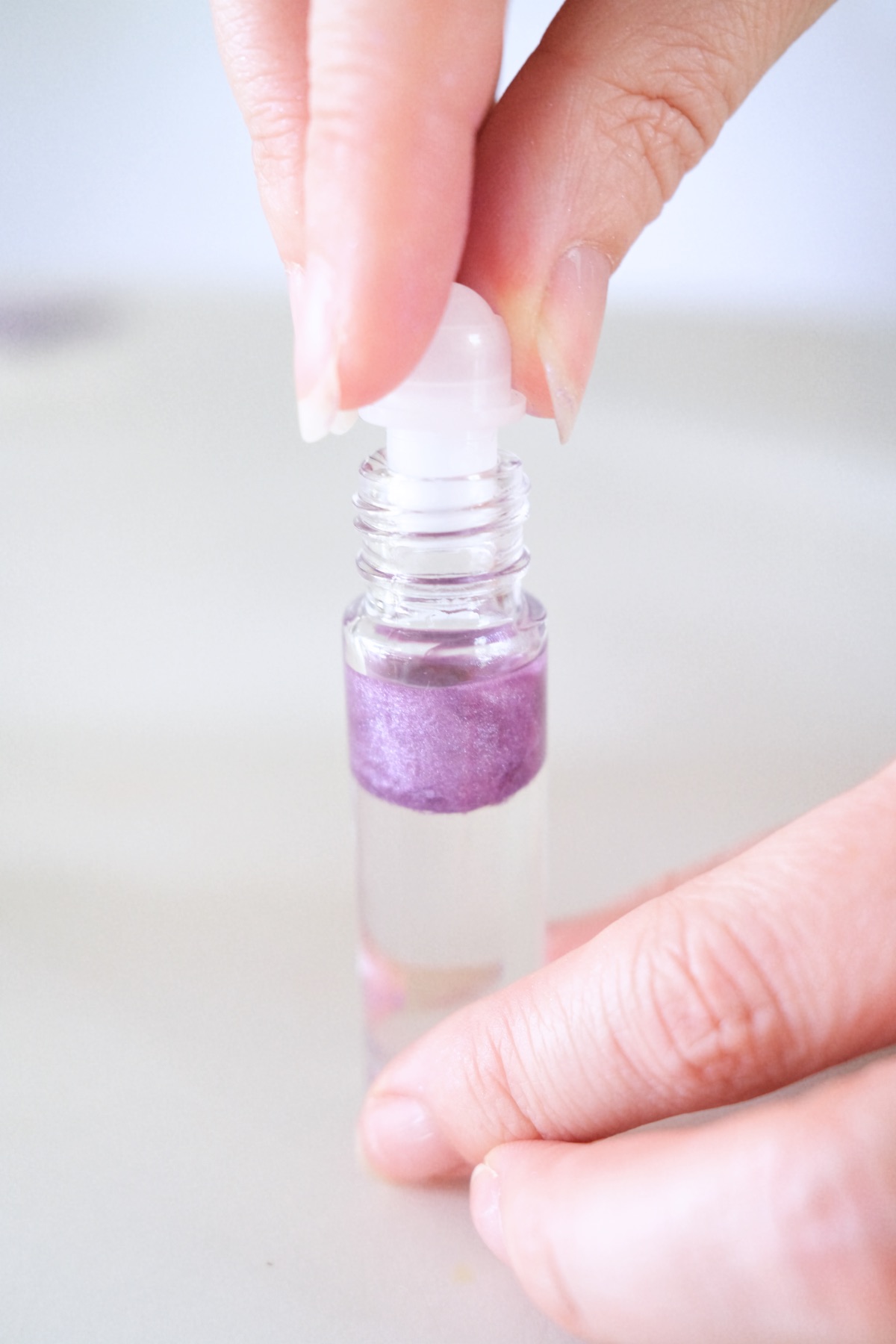 Seal the Roller Ball Bottle
Once your ingredients are bottled, all you need to do is seal the roller ball bottle! And viola, you've made DIY Lava Lamp Lip Gloss! It's so much fun.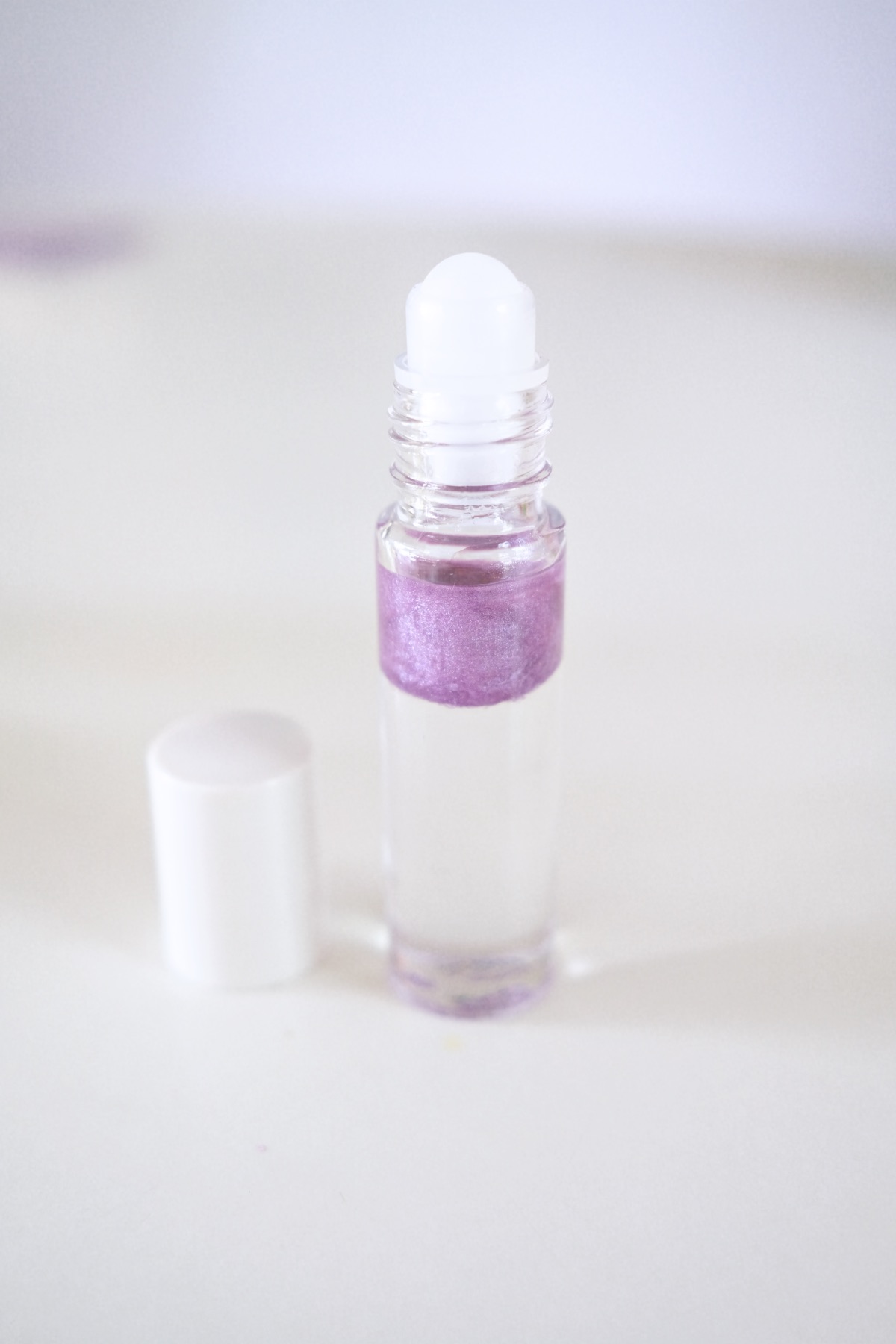 Swirl It
To get that lava lamp effect, slowly flip your lip gloss upside down and watch the color bubble and move.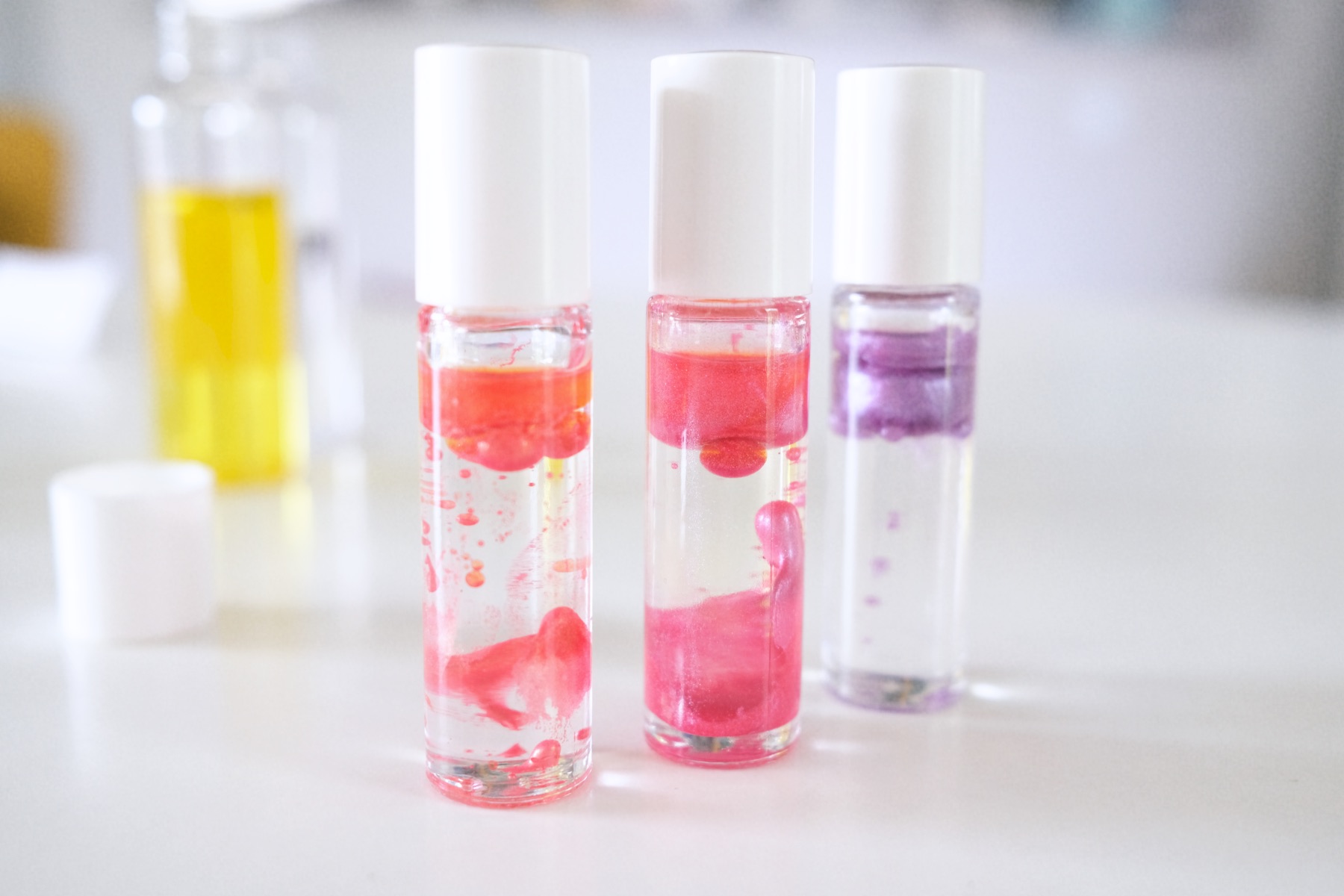 Just be sure to never shake the bottle. It is possible to blend the ingredients together and lose the lava lamp effect by being too rough with it.
How to Use the DIY Lava Lamp Lip Gloss
When you wear your lip gloss, you can wear the clear side or the colored side. Just tilt the lip gloss in the direction that will bring that color to the roller ball and apply.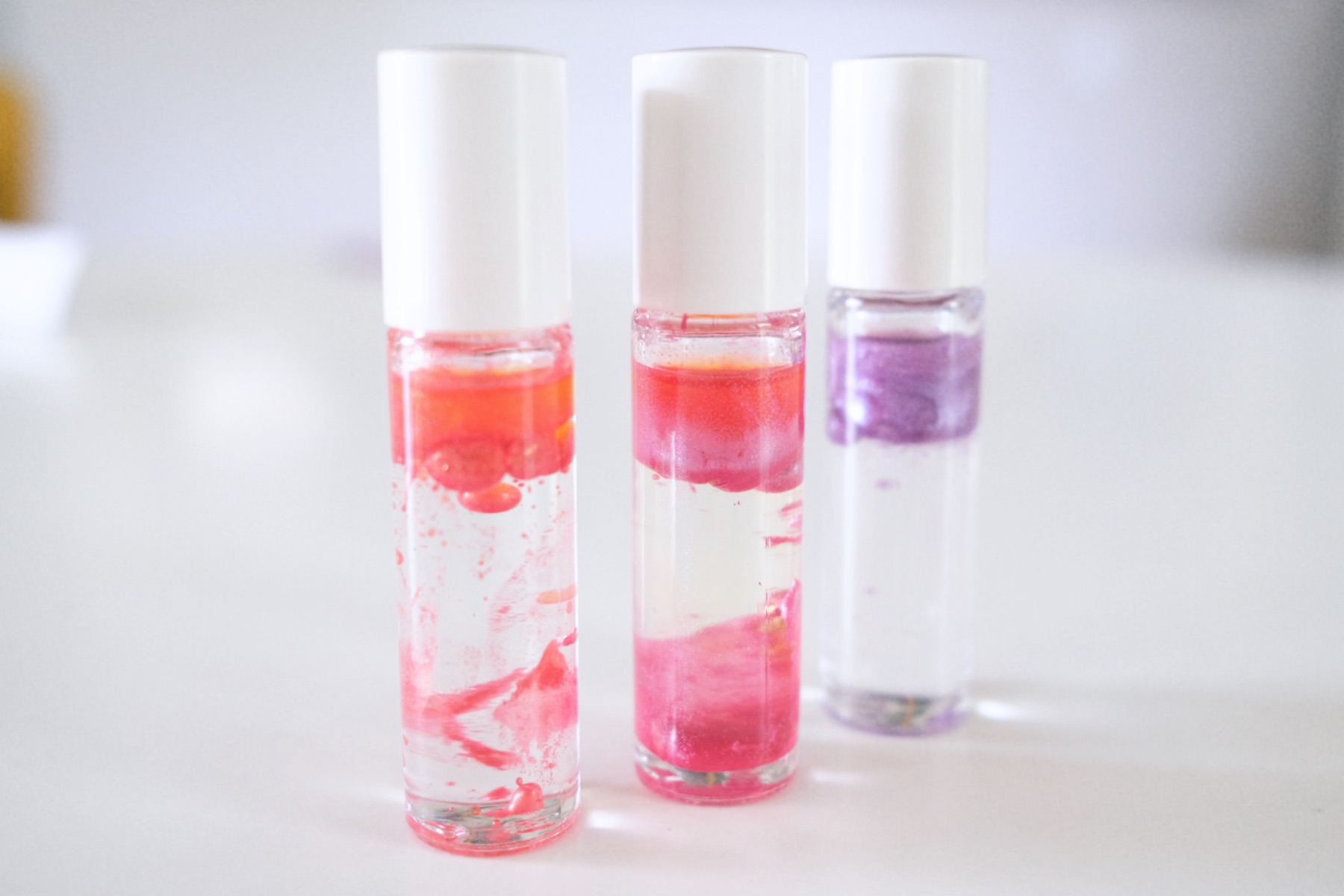 Modifications
If you want to make this lip gloss even more special, you can use a touch of edible glitter in the vegetable glycerin. You can also use make up like eyeshadow and blush for a wider variety of colors.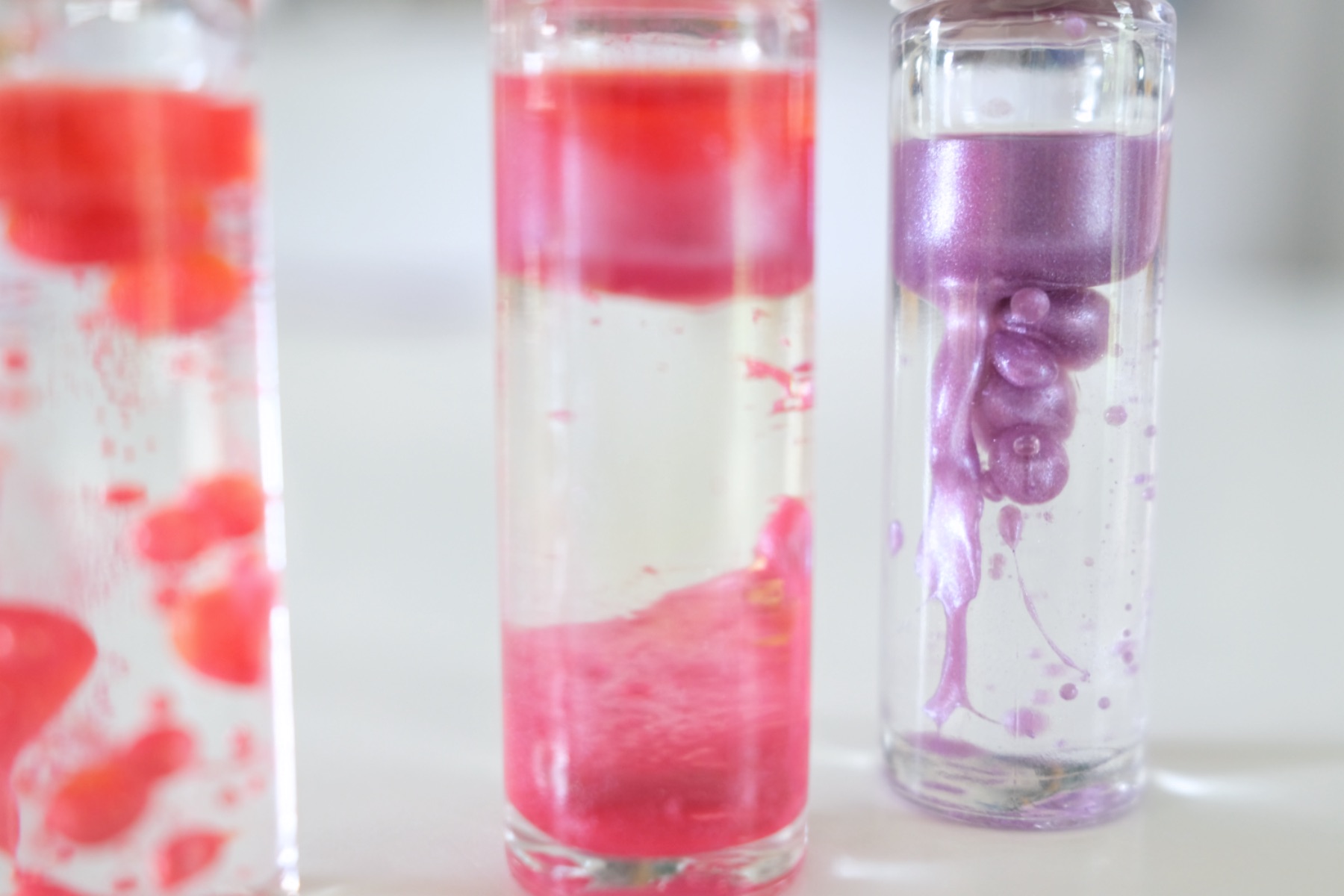 Don't be afraid to experiment! Just have fun making this DIY Lava Lamp Lip Gloss!
Ready to make it for yourself? Get the kit here! Need even more lip balm and lip gloss ideas? Check out some other cool tutorials below.
Let's Stay Friends!
Insta | Pinterest | Enews | TikTok