Move over regular baked cheesecake! This Easy, Dream No Bake Cheesecake Recipe is so perfect that you might not ever make the "real" version again!
This no bake cheesecake is creamy, light, and pairs perfectly with strawberries, cherries, or caramel sauce. So what are we waiting for? Let's make it! And if you are just looking for the printable recipe, scroll straight to the bottom.
First start by making this simple Graham Cracker Crust in a springform pan. Making a graham cracker crust from scratch adds the perfect touch to this cheesecake.
This version is fairly low sugar and very simple.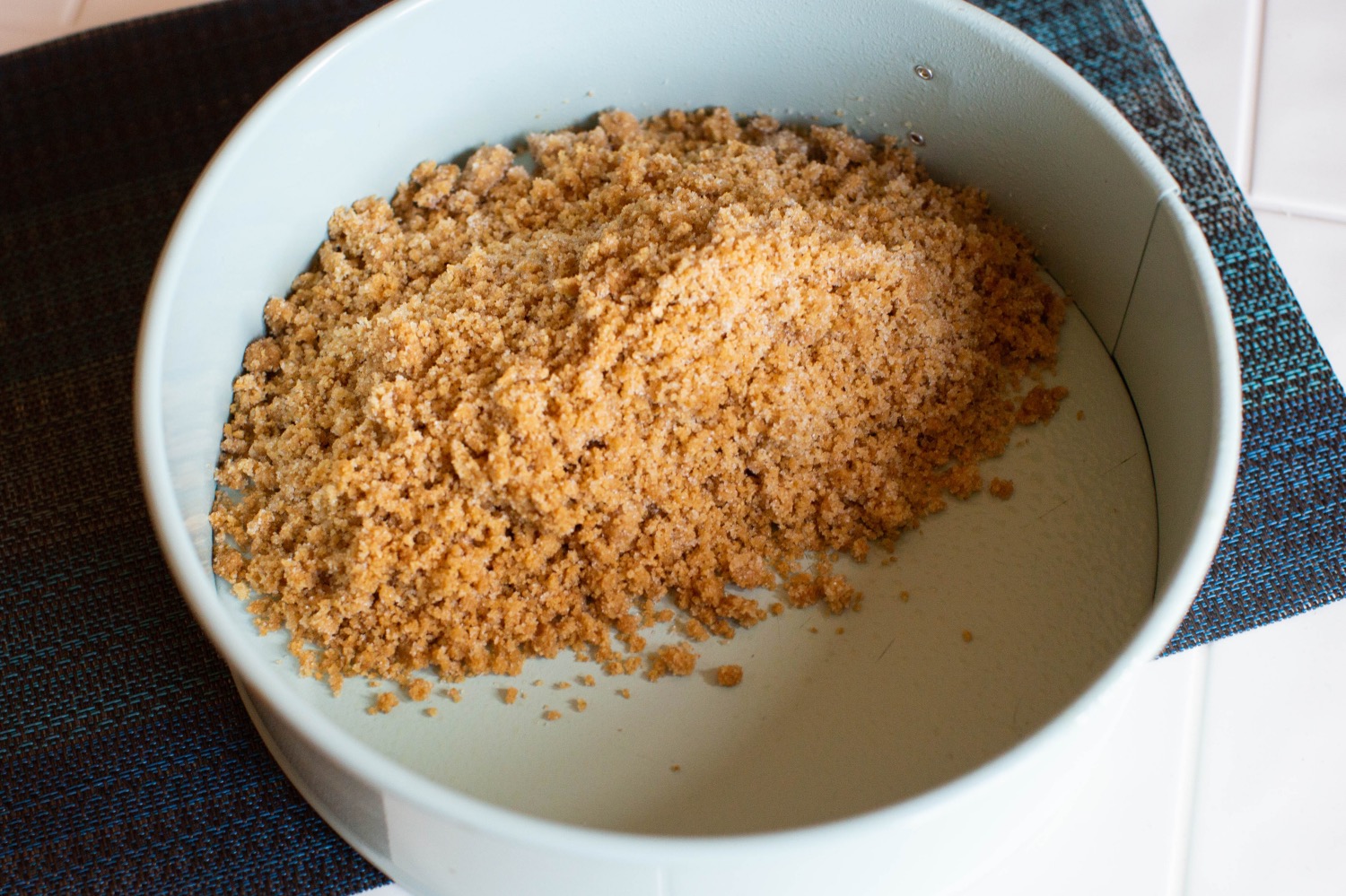 Although you can skip baking the graham cracker crust, if you want a completely no bake pie, it is best if you bake it until golden brown.
Using a springform pan, just like a regular cheesecake, is an easy way to prevent your cheesecake from sticking to the sides of the pan and then breaking. It makes it so easy!
Unlike our Graham Cracker Crust Recipe here, for this crust, we are just going to press the crust into the bottom.
Once your graham cracker crust is ready, you can start the cheesecake filling! For this version, we are going to add cream cheese, sour cream, a touch of lemon, vanilla extract, and fresh whipped cream.
First, start with softened cream cheese and beat it until smooth. Next add the powdered sugar and mix again. Then add the vanilla and lemon and mix until blended.
Add the sour cream last.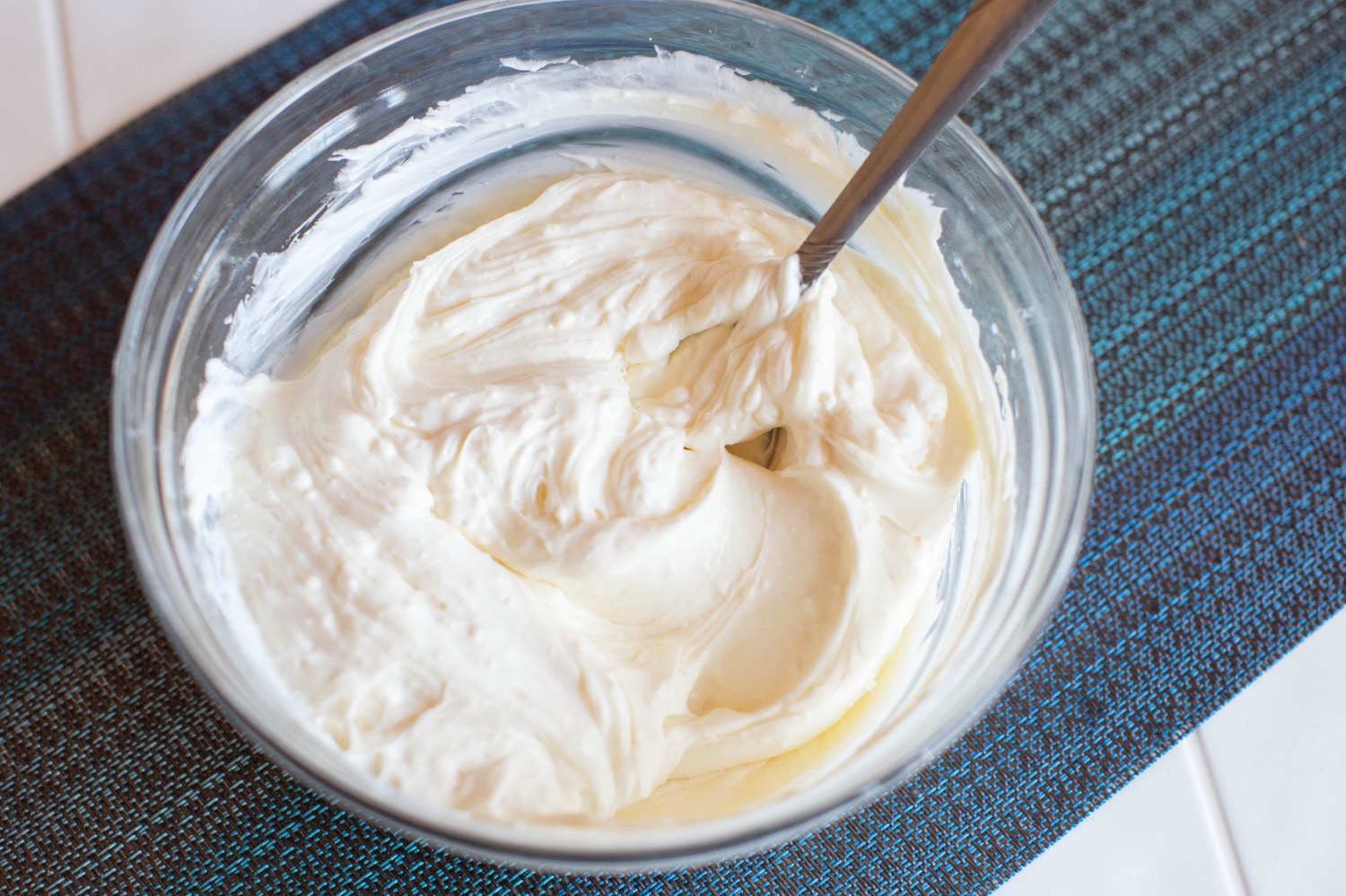 Now, you are ready to make your whipped cream for the filling. With a chilled bowl, whip your whipping cream until stiff peaks form. A Kitchen-Aid Mixer is always best, but you can use a hand blender as well.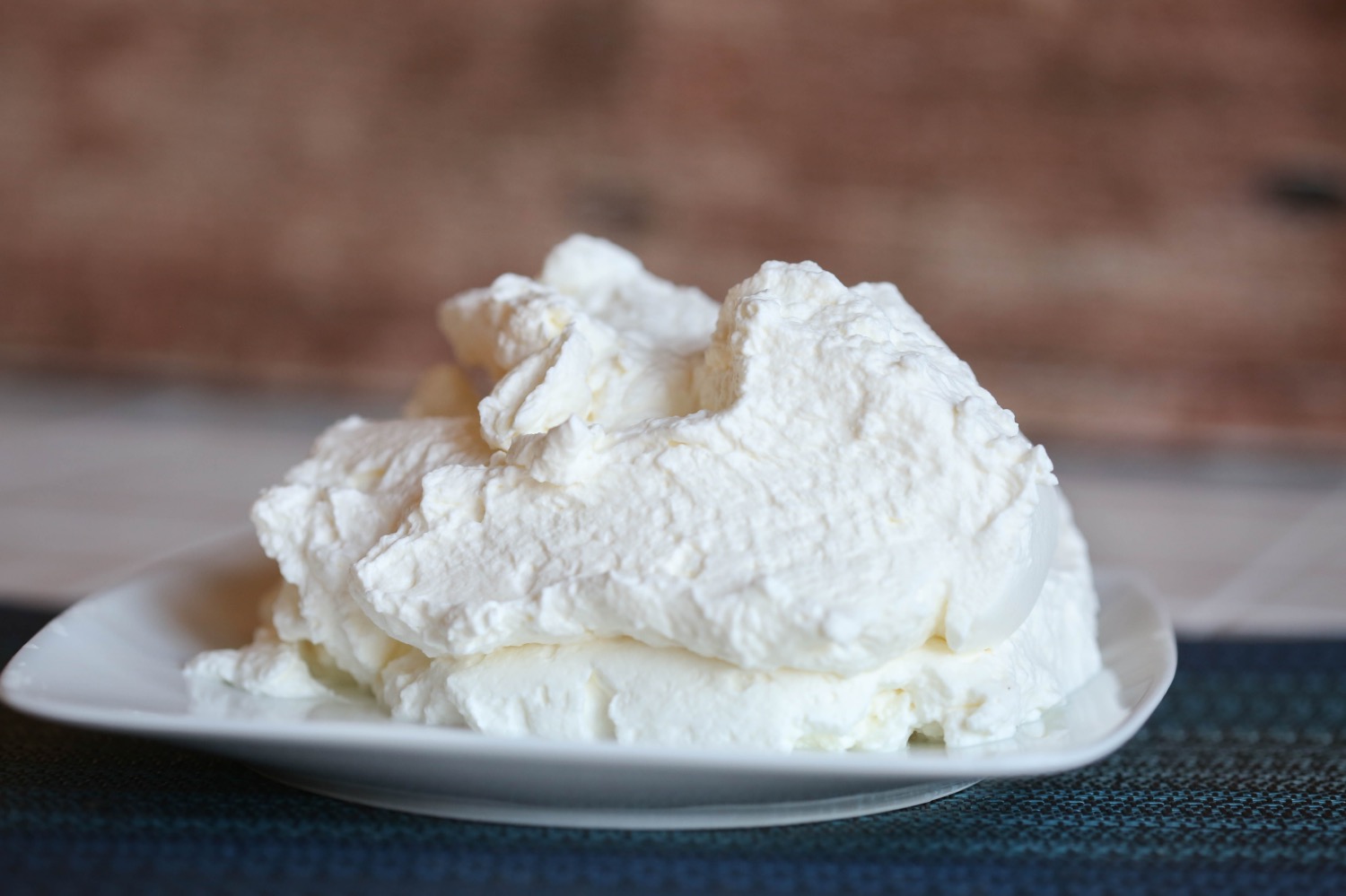 For this whipped cream we're not adding any sugar or vanilla because it's already in the cream cheese filling.
Your whipped cream will be the last ingredient that you add to your cheesecake filling. To add it, gently fold it in. You do not need to whip it.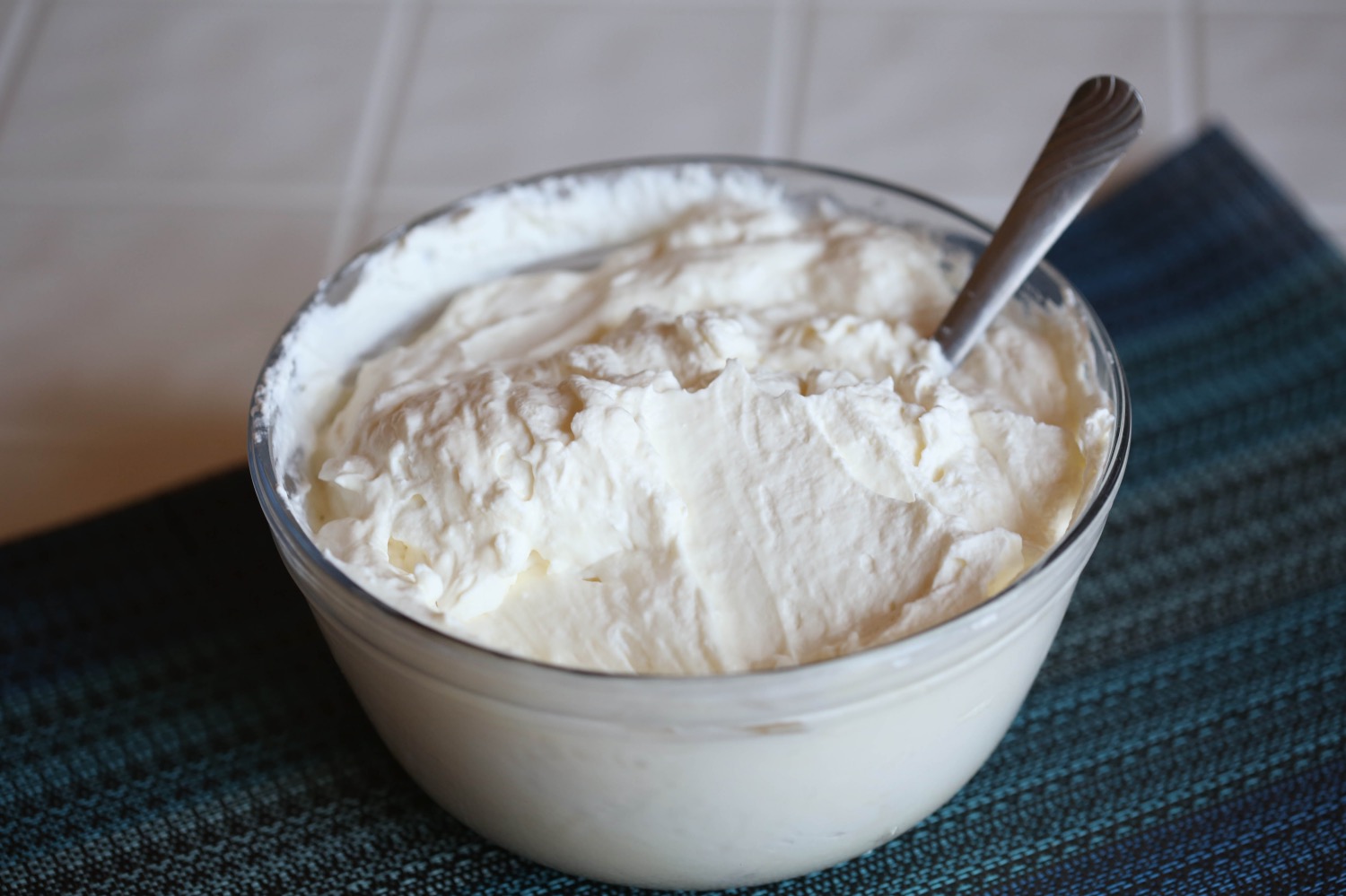 To add your cheesecake filling to the graham cracker crust, add it by spoonfuls across the crust and smooth it until even.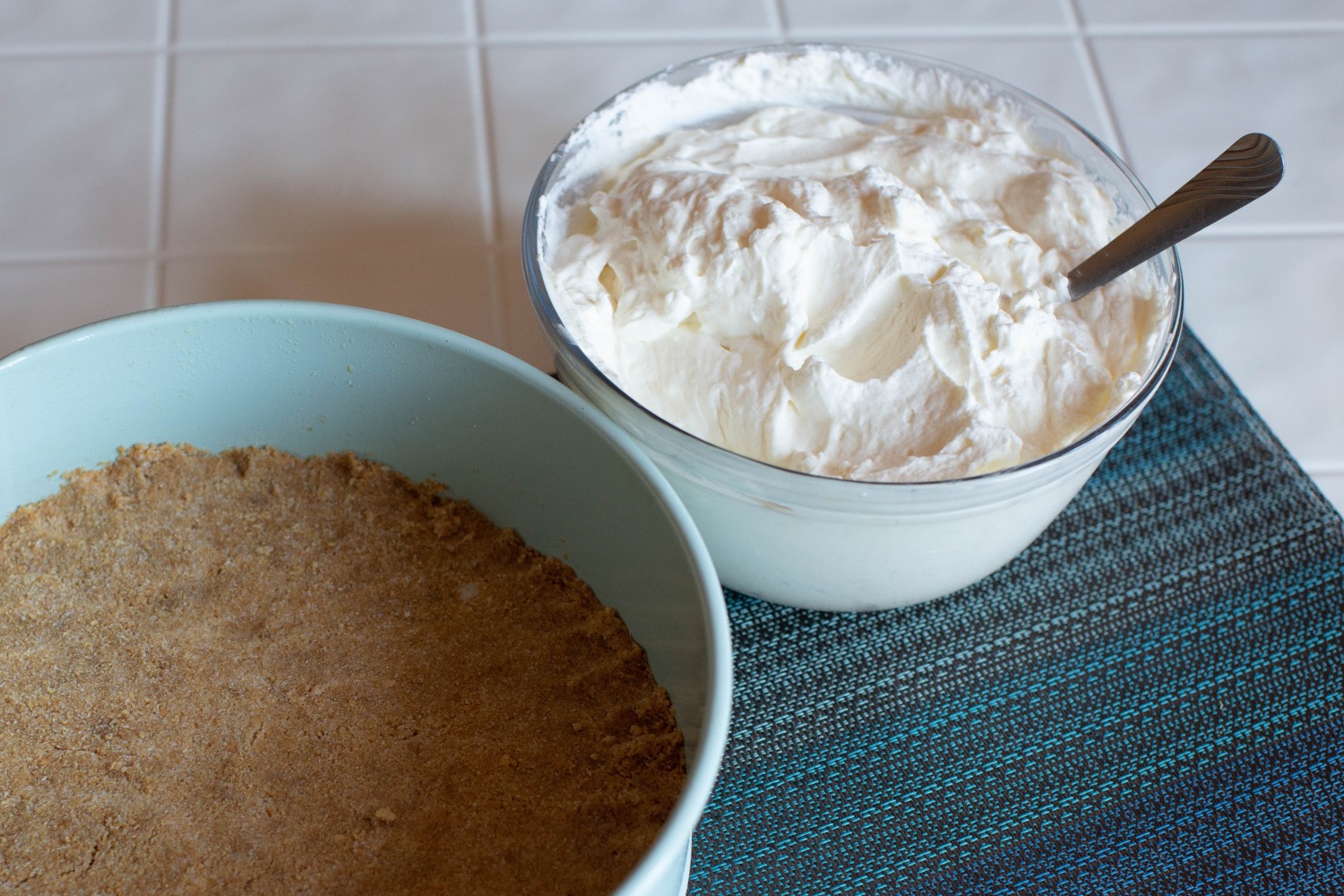 The place your cheesecake in the fridge to set. 4-6 hours will be perfect, but 8 hours or overnight is an easy way to chill your cheesecake too!
To serve it, use your imagination! I chose some simple and beautiful strawberries and plated it on a gorgeous cake stand!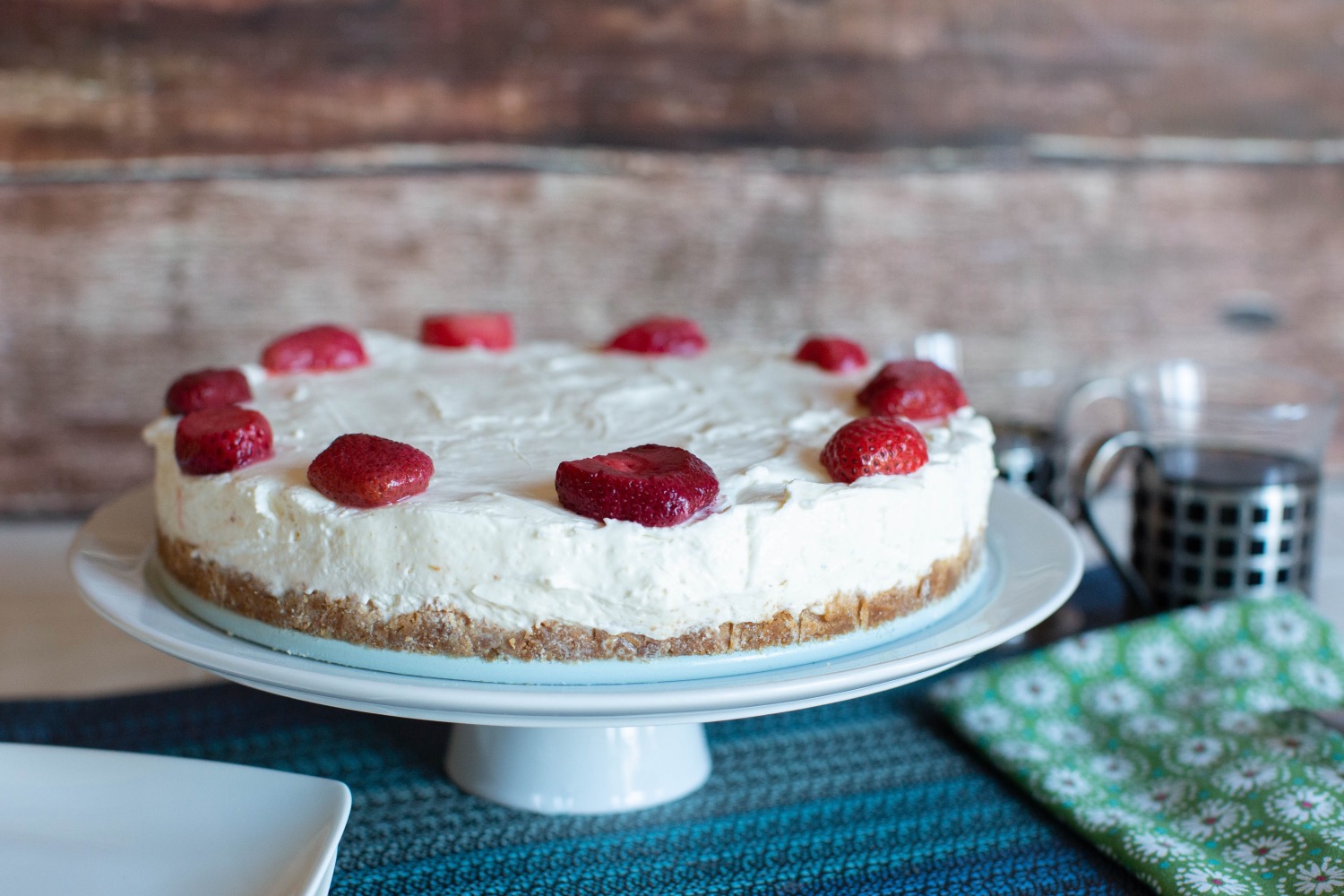 I could imagine this pairing so deliciously with this loquat jam!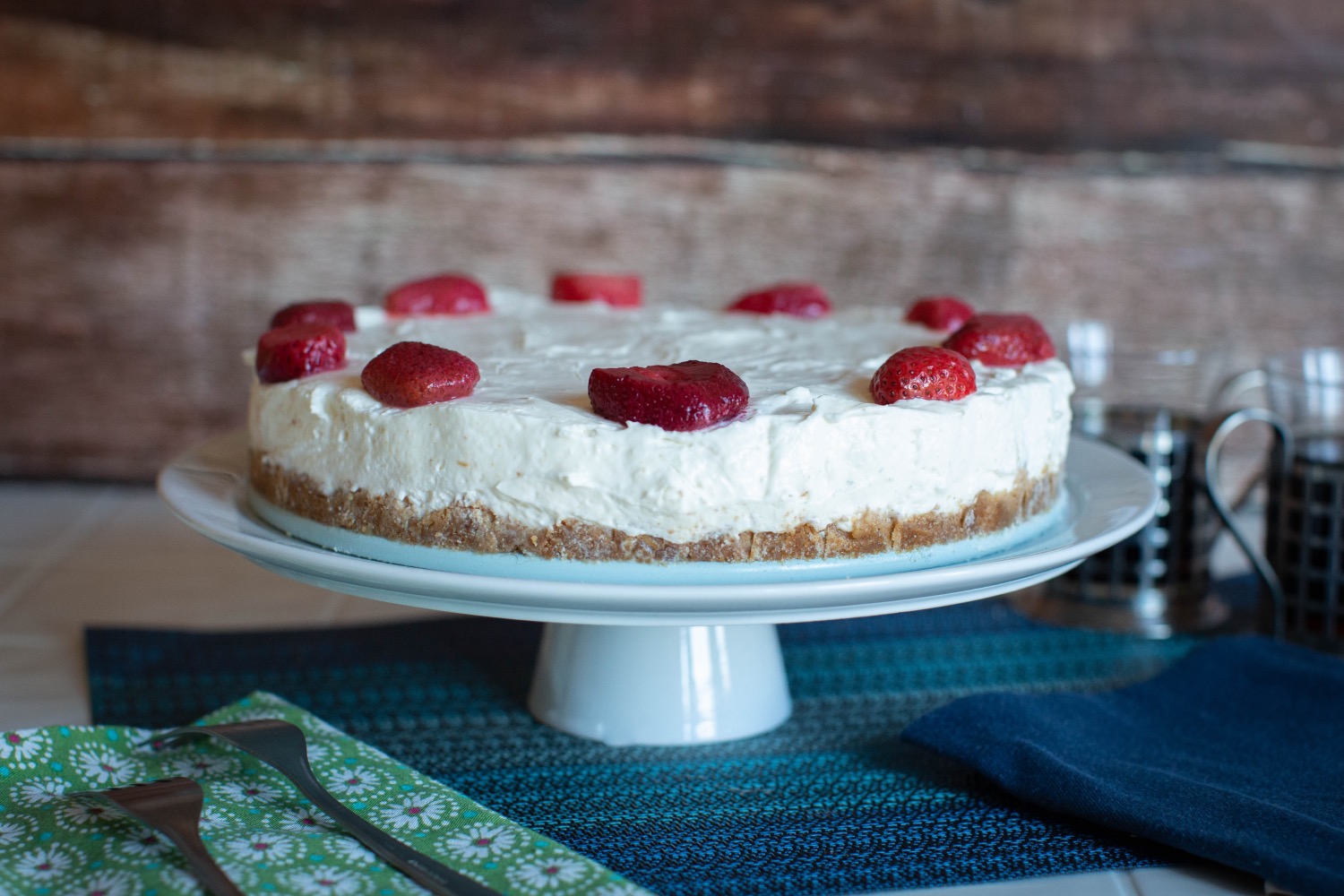 Have an idea of how you are going to serve this cheesecake tell us in the comments! And happy not baking!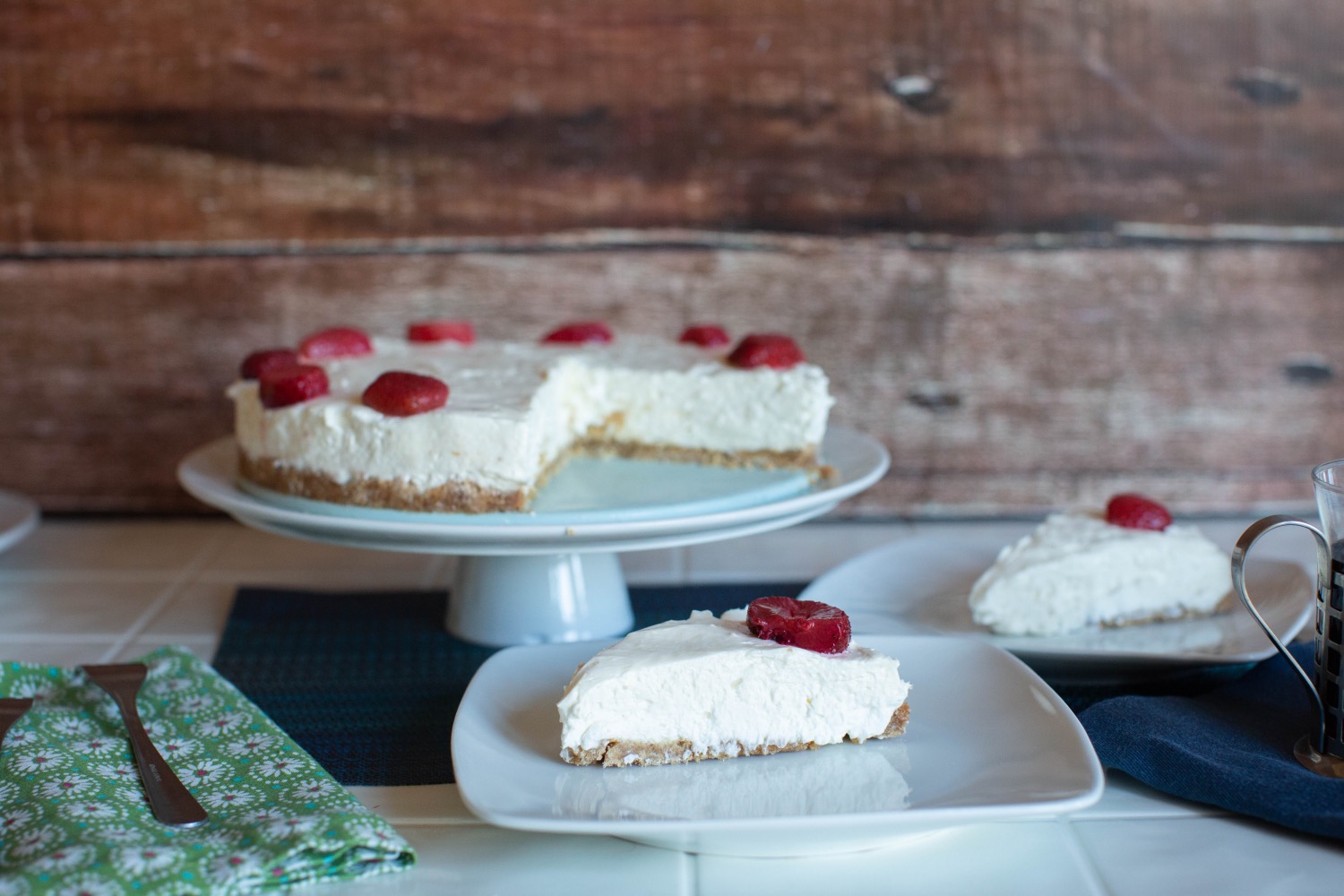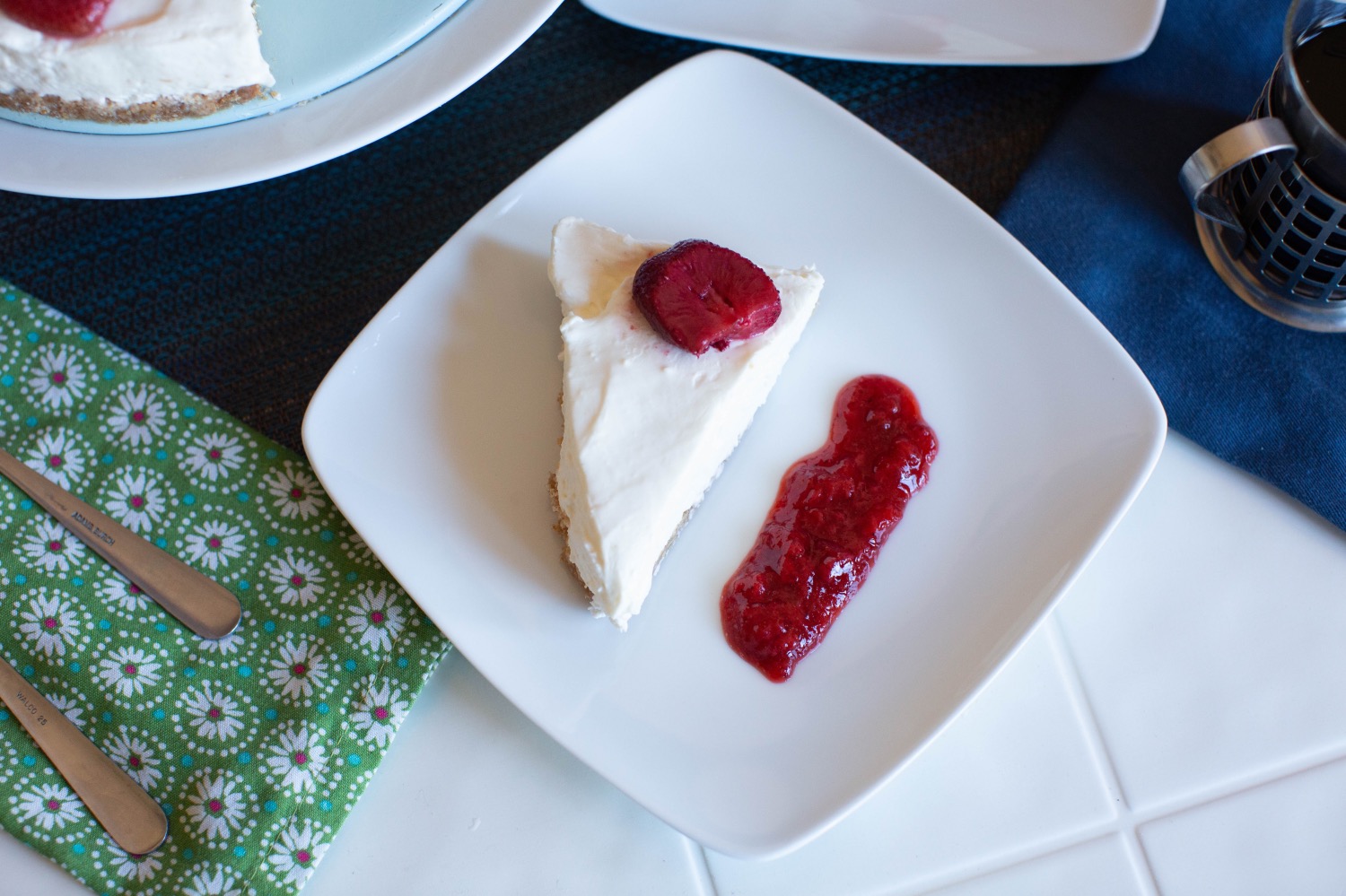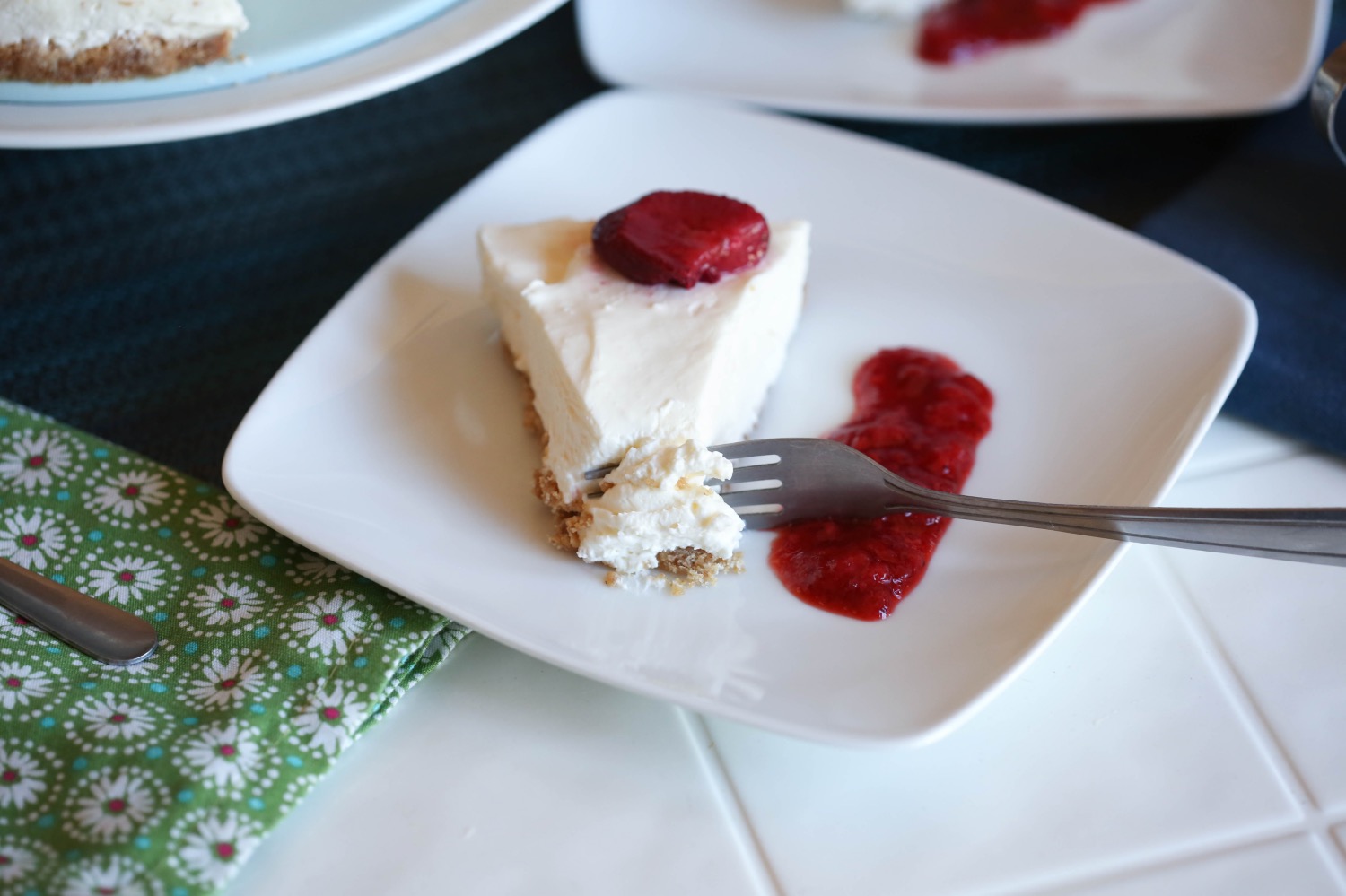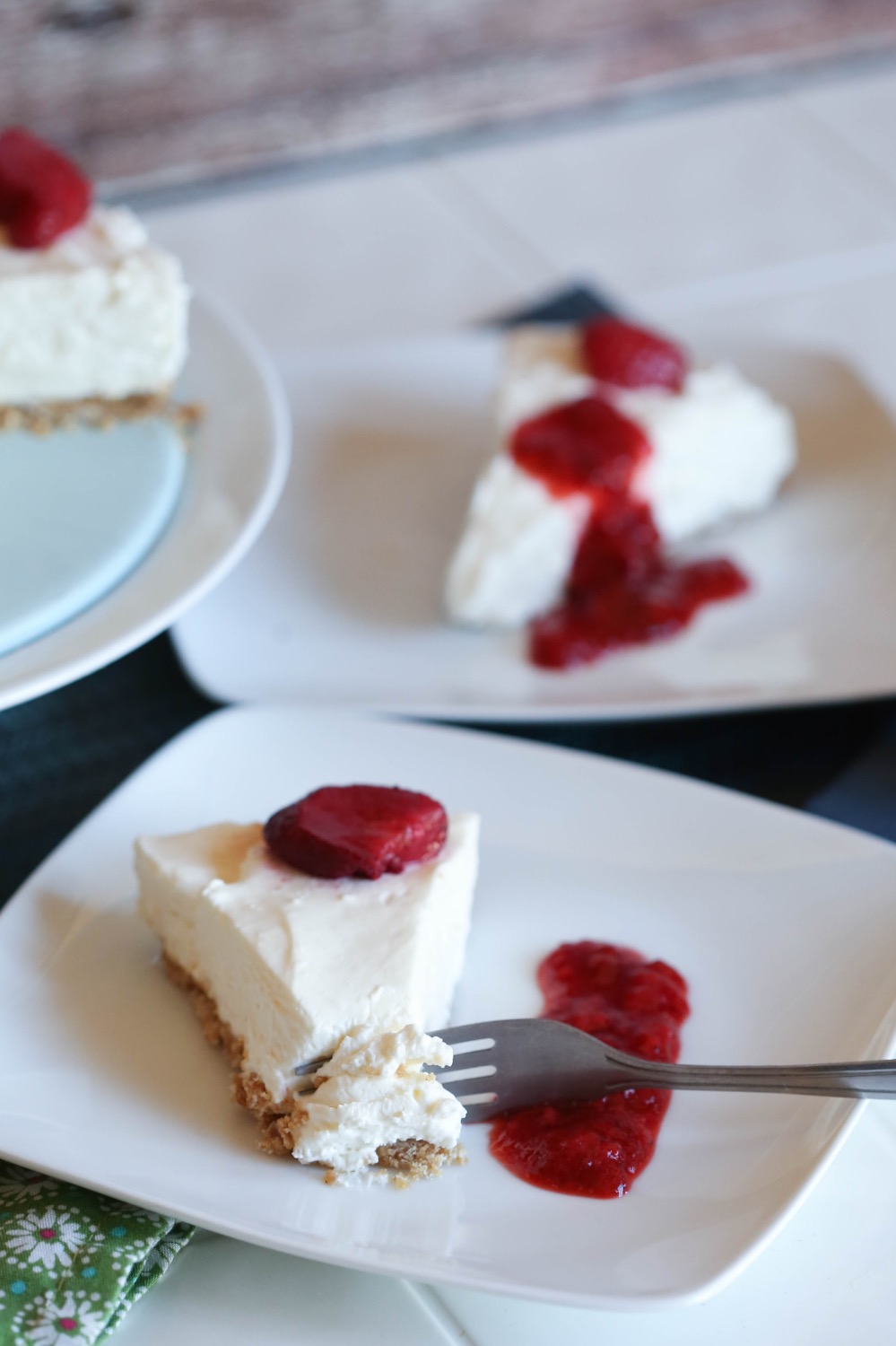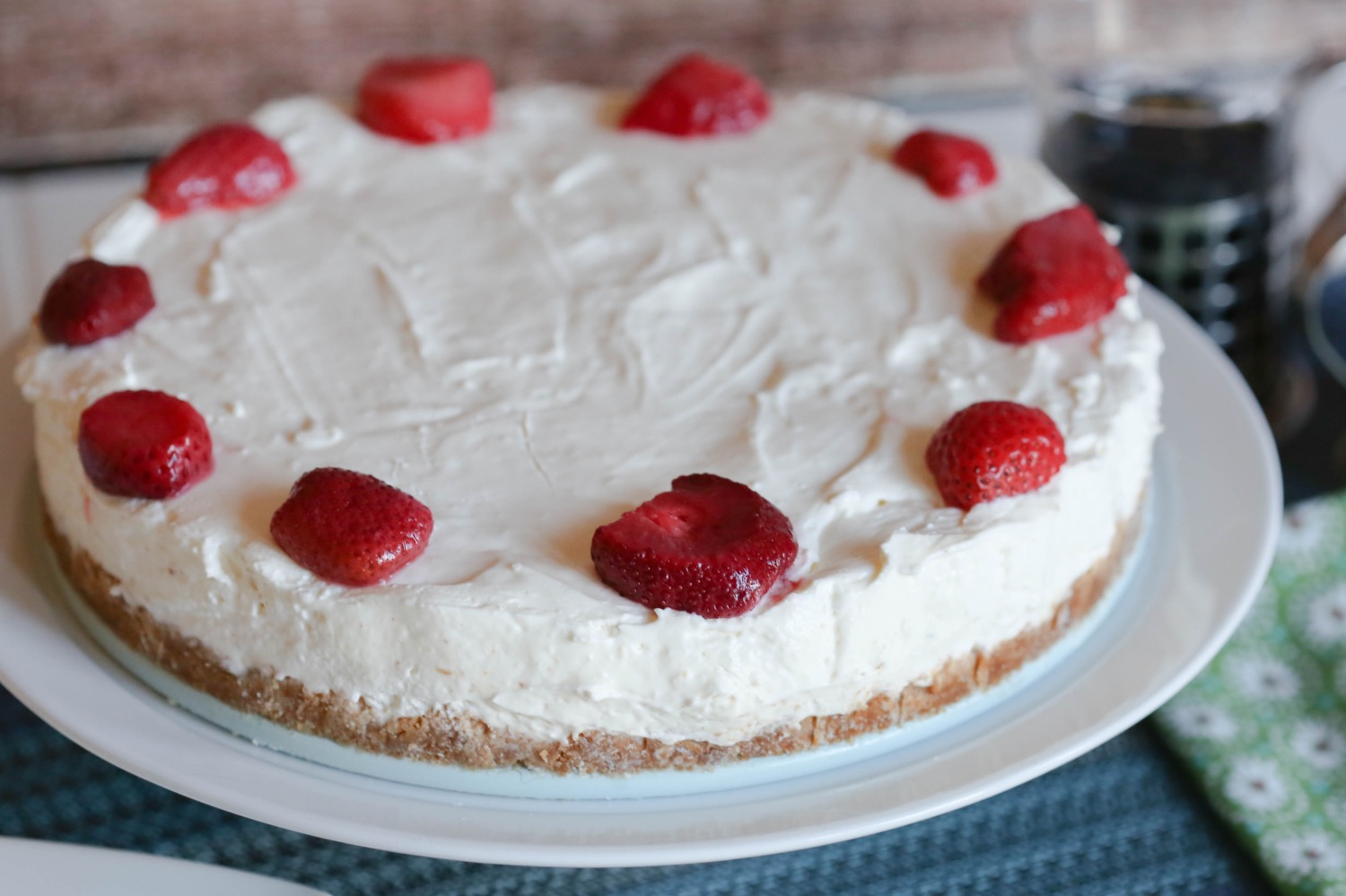 Let's Be Friends!
Insta | Pinterest | Enews | TikTok