This blog was Part 3 of 3 of the May 2020 Craft in Style Subscription Box. Now, you can shop the Cyanotype Tea Towel & Napkin Making Kit here. Part 1: How to Make Cyanotypes here. Part 2: How to Make Cyanotype Tea Towels here.
Looking for a gorgeous way to accessorize your dinner table? These cotton napkins will become a rich and stylish Prussian Blue by using this fun and simple old world photo technique.
Cyanotypes are a type of photo process that uses the sun to expose paper, cotton, or natural fibers. In this case we're going to use cotton napkins. So let's make them!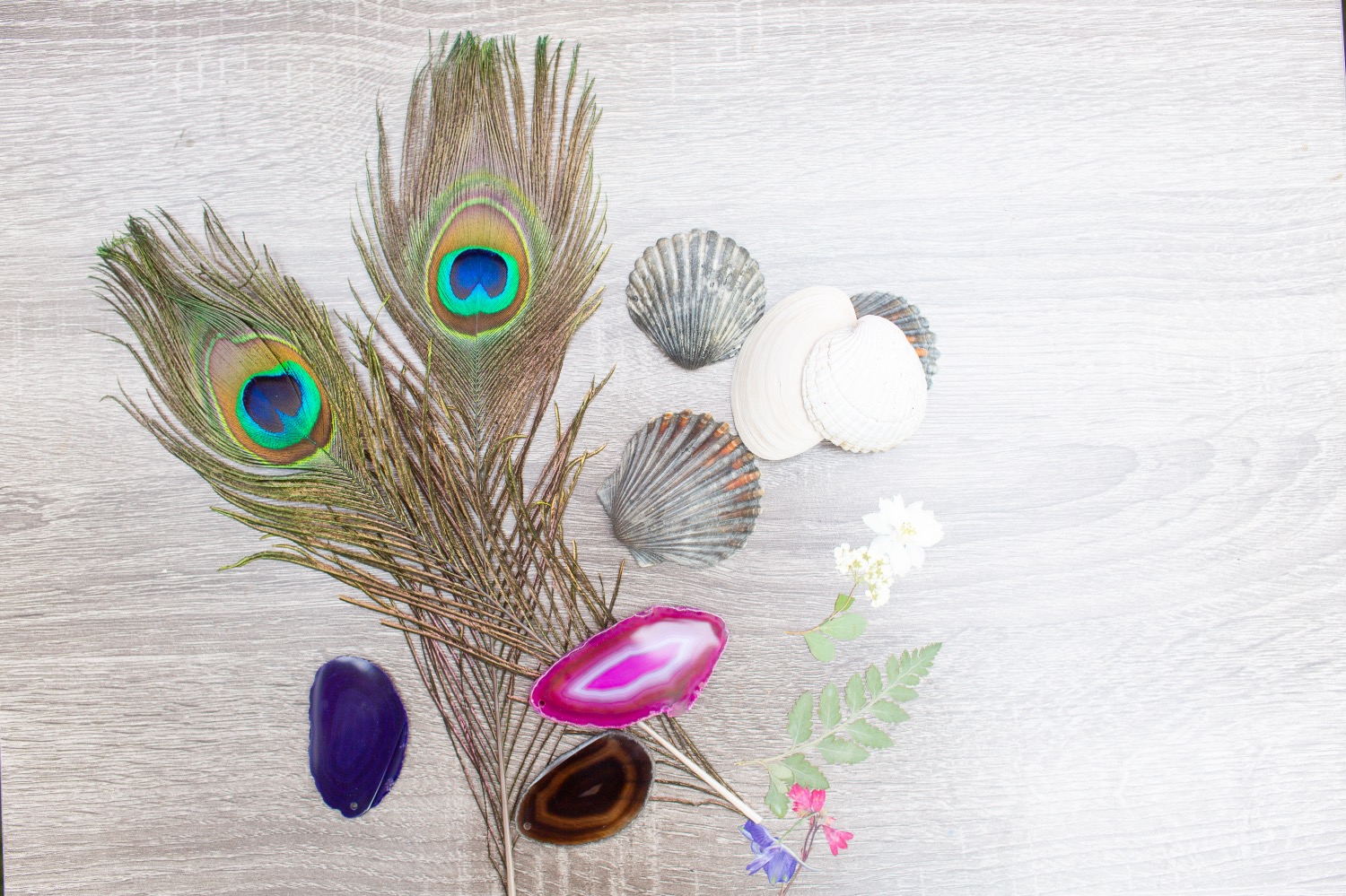 Supplies to Make Cyanotype Cotton Napkins:
Cyanotype Tea Towel & Napkin Making Kit
-or-
Cotton or Natural Fiber Napkins
Cyanotype Liquid Solution A & B
Foam Brush
A Container to Mix Your Cyanotype Liquid
Plus: Items for the Exposure Process
Like: Gemstones, Seashells & Dried Flowers
Because you are using the sun to expose your cotton napkins, you can use all kinds of cool supplies like these feathers, pressed flowers or gemstones to create your image by placing it on top of the cotton napkin during the exposure process.
All of these are included in the Cyanotype Tea Towel & Napkin Making Kit!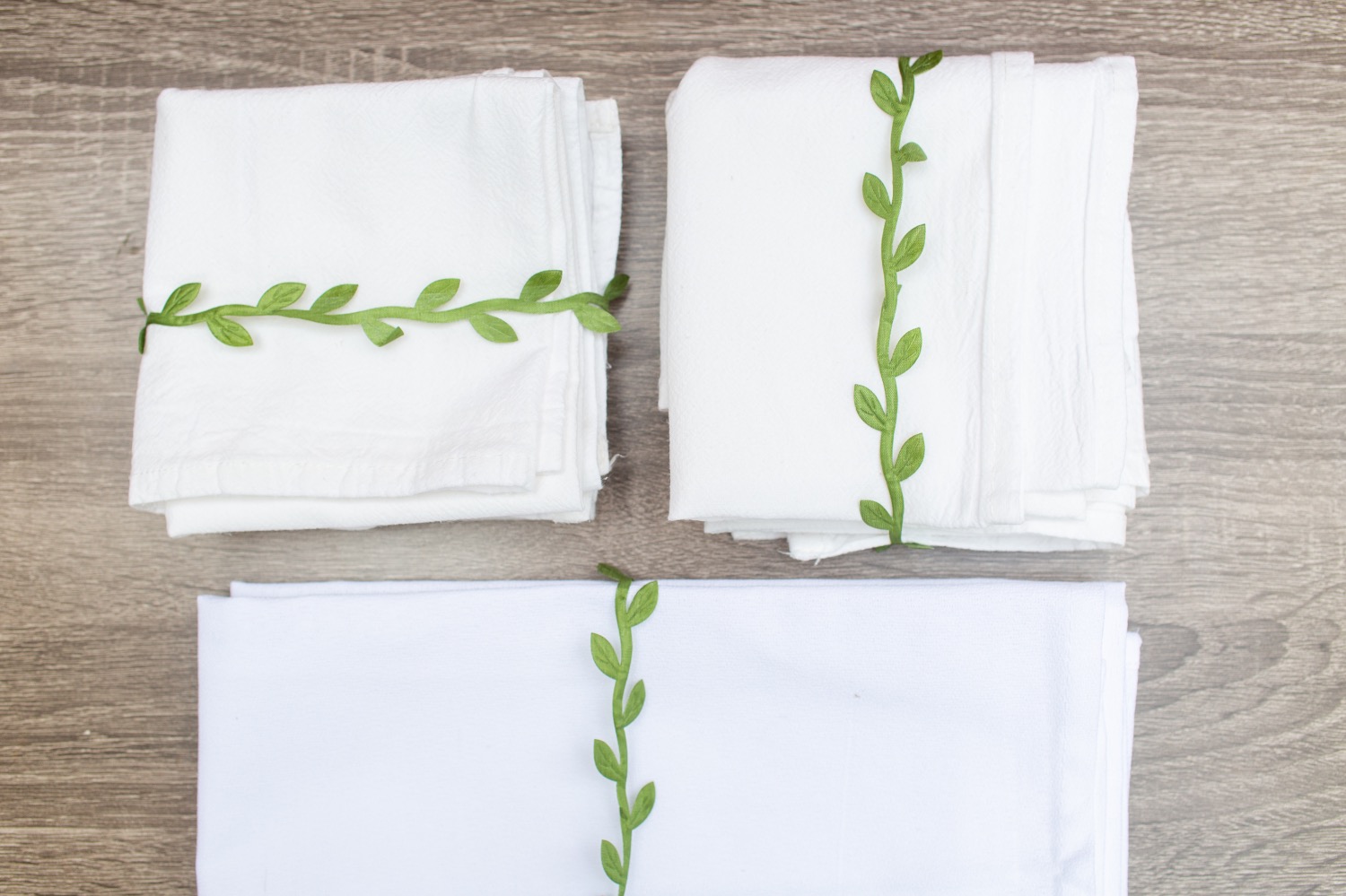 To make cyanotypes on fabric, it must be a natural fabric. You can also print on cotton t-shirts, paper, or make fabric wall hangings. But we're making cotton napkins because they are so usable and gorgeous!
They could be a great housewarming gift. They would be perfect for Mother's Day. And they make a great ice breaker at any dinner party.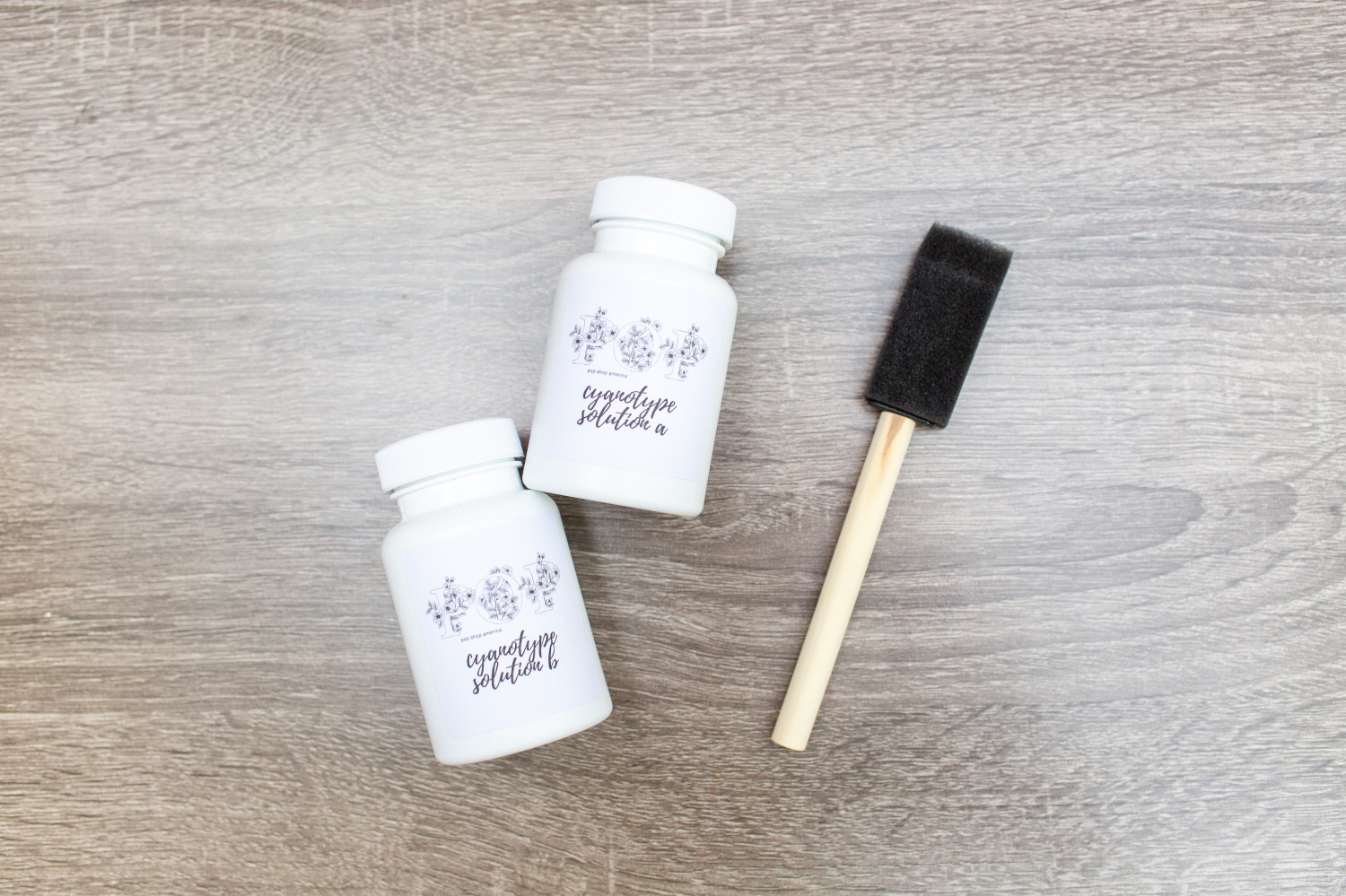 Cyanotype liquid always comes in 2 parts that must be mixed together in equal parts before use. Be sure to use a container that you can throw out or a container for crafting. I don't recommend using anything from your kitchen.
Once you mix the Solution A & B – you only have a few hours to soak your cotton napkins in the solution. So only mix enough solution for your project at hand and keep the rest in a cabinet, pantry or anywhere that's not in direct light.
Once you have mixed the solutions in equal parts, simply spread it evenly across the cotton napkins using your foam brush. You want your napkins to be completely covered, so you will have a rich blue and even finished product.
Once you have completely covered the napkins, place them in a dark area like a closet or a pantry to completely dry.
Once they are completely dry, you can expose your cotton napkins! But before you expose them, be sure you know what composition you want to create. Try out your feathers, pressed flowers and more to see what you like!
To expose your cyanotypes, you can place them in the sun. There is also a way to use a lamp – but that takes a bit more skill. The sun is the best way.
You will expose your cyanotypes for around 10-20 minutes or until your colors, your blues and whites, become bright, vivid, with a stark difference in color.
Because you are exposing your cyanotypes in the sun, you will likely be outdoors. Be careful that your objects stay in place without moving at all. As your cyanotypes are exposing, you can lift part of your composition off of the cotton napkin to see when your exposure is finished.
It will look like this. Your colors will actually be reversed, but will reverse to their final color – white images on a blue background after you wash the cyanotype in water.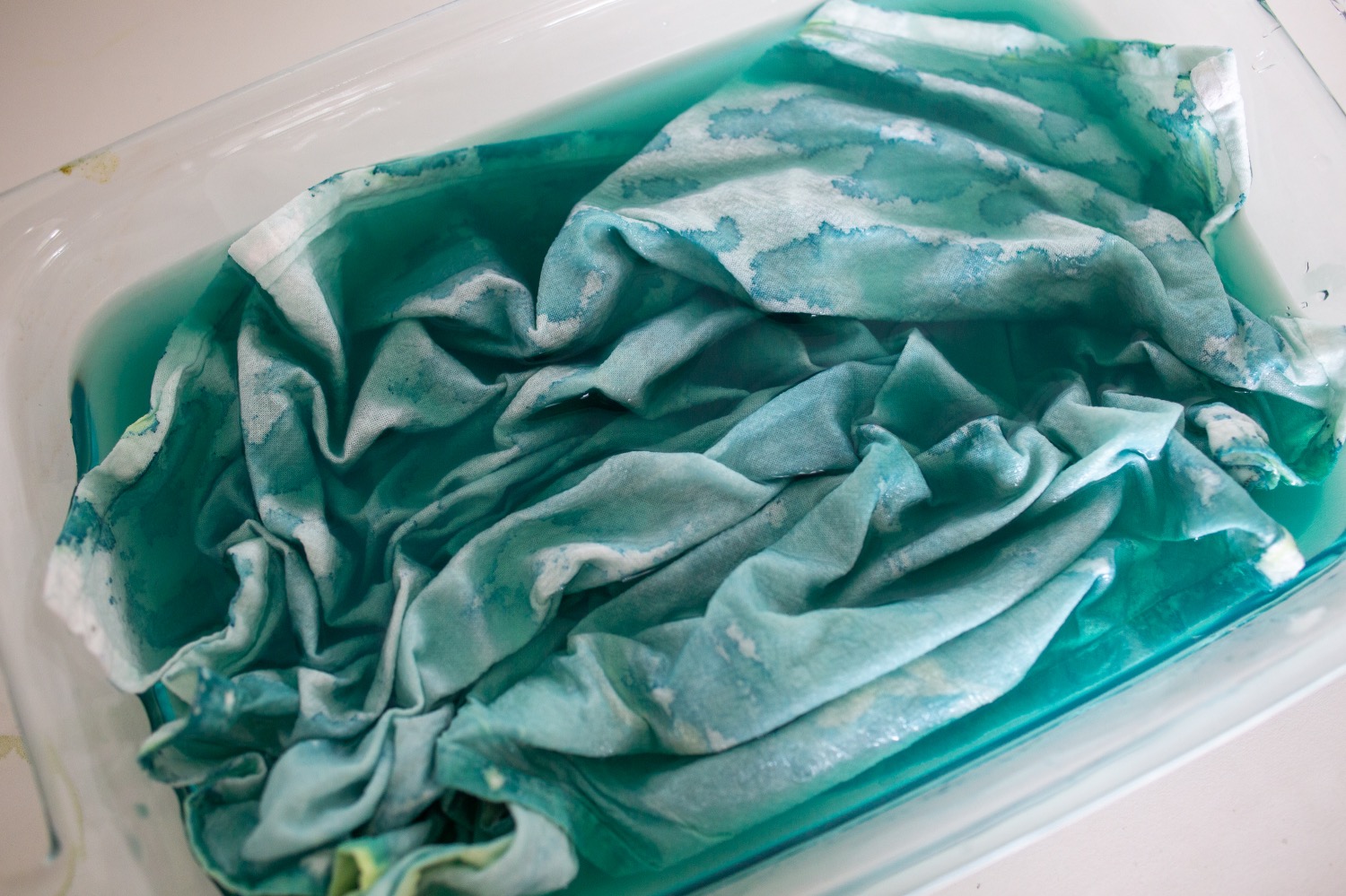 To wash the cyanotype napkins, just place them under gently running water for at least 5 minutes and hang them to dry. And viola! Now you have finished, stylish cyanotype cotton napkins!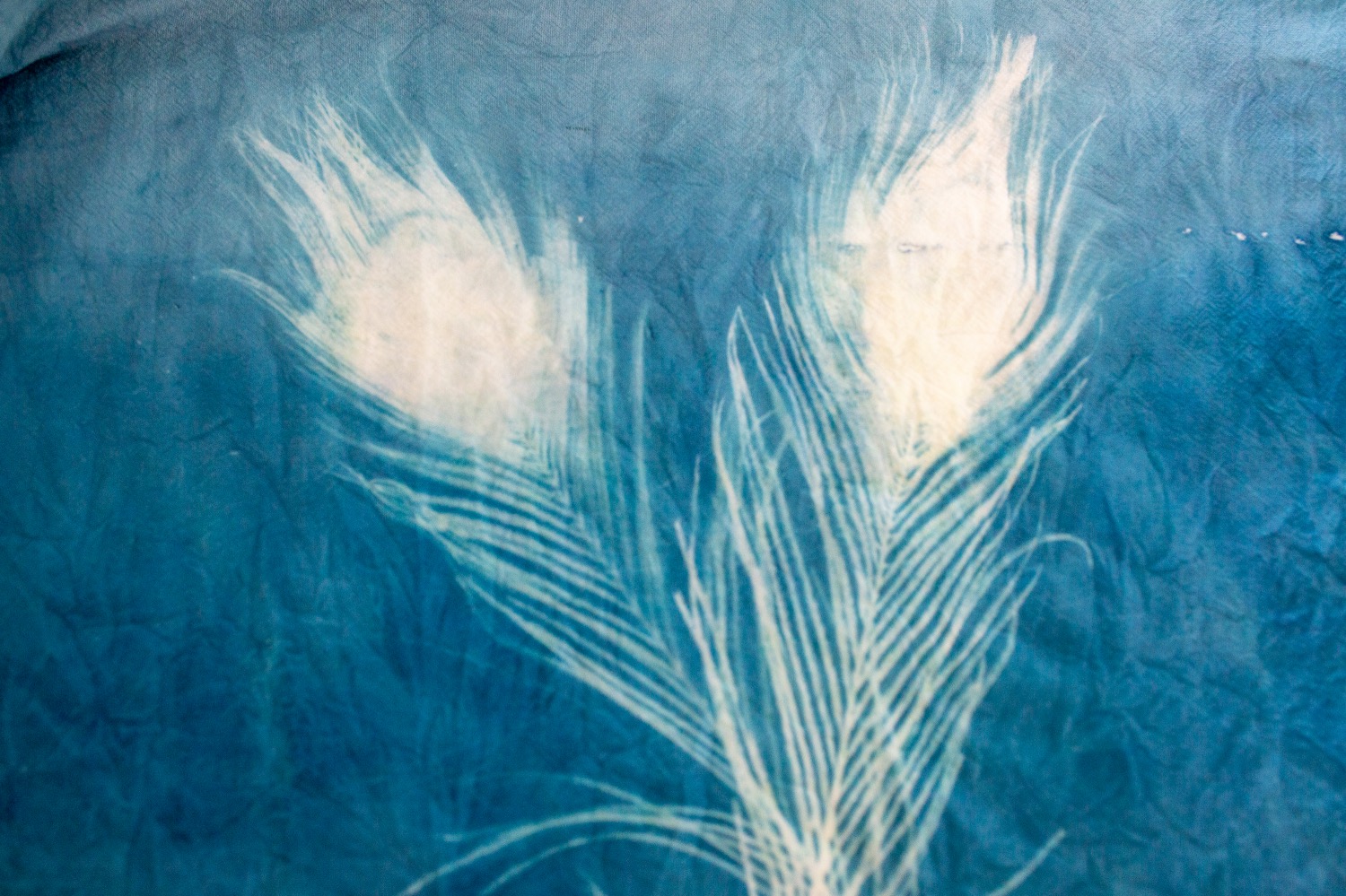 So the real question is when will you use them? For a dinner party? Will you give them as a gift? Tell us in the comments below!
And if you love this DIY you must shop the Cyanotype Photo Printing Kit here where you will get all the supplies you need to make your own Cyanotype Cotton Napkins in addition to Tea Towels! Originally this was a kit for our subscription box, Craft in Style. Each month is different, check out the upcoming calendar of boxes here.
Let's Be Friends!
Insta | Pinterest | Enews | TikTok