Are you as obsessed with dulce de leche as I am? If you haven't tried it, dulce de leche is the caramel colored sauce that you can make by slowing heating sugar milk over an extended period of time.
It's perfect for dipping, filling the center of cookies, drizzling on top of cakes and ice cream, spreading across pastries, and adding to coffees and hot chocolates.
Best of all, it's so easy to make and only requires 1 ingredient! So let's make it.
About Dulce de Leche
Dulce de leche, sometimes called milk jam or even caramelized milk originates from Latin America but is also regularly used in South Asian desserts as well. It's now used in French cooking, Turkish cuisine and more.
Originally, most recipes call for the milk and sugar to be stirred constantly and heated slowly for around 24 hours. The method we are making today is one of the easiest, but is sweeter than the original method of making dulce de leche.
Punching the Holes
The most important thing you need to know about making dulce de leche is that you are actually making your own little pressure cooker or Instapot. So you must be extremely careful with your method of punching the holes in the sweetened condensed milk can.
Ideally, you want your holes to be opposite each other on the can and you want to punch two holes total. But you don't want your holes to be too large because the dulce de leche will cook slower. But you don't want your holes to be too small because it will build up pressure.
You will know if your holes are too small because as you heat the can, it will rattle around in the stock pot. So whatever you do, don't leave your dulce de leche unattended. Be sure you are available to fix any issues if they arise. If your condensed milk can builds up too much pressure as it cooks, it can explode!
If the holes are too small, you can likely punch them again to make them a touch larger. And if your holes are too big, well cooking slower isn't the end of the world.
How to Make Dulce de Leche
Now the rest of the recipe is so easy! Once you have your holes punched, simply place your sweetened condensed milk in a stock pot and add water until the water reaches almost the top of the can.
Now place the stock pot on medium heat until you reach a simmer and then turn the heat down to low immediately. Don't leave your condensed milk unattended during this time.
Let the condensed milk cook for around 3 to 3 1/2 hours. While it's cooking you can look into the tiny holes you punched to try to see if you notice a color change.
You will know the dulce de leche is ready when it's a gorgeous darkened caramel color.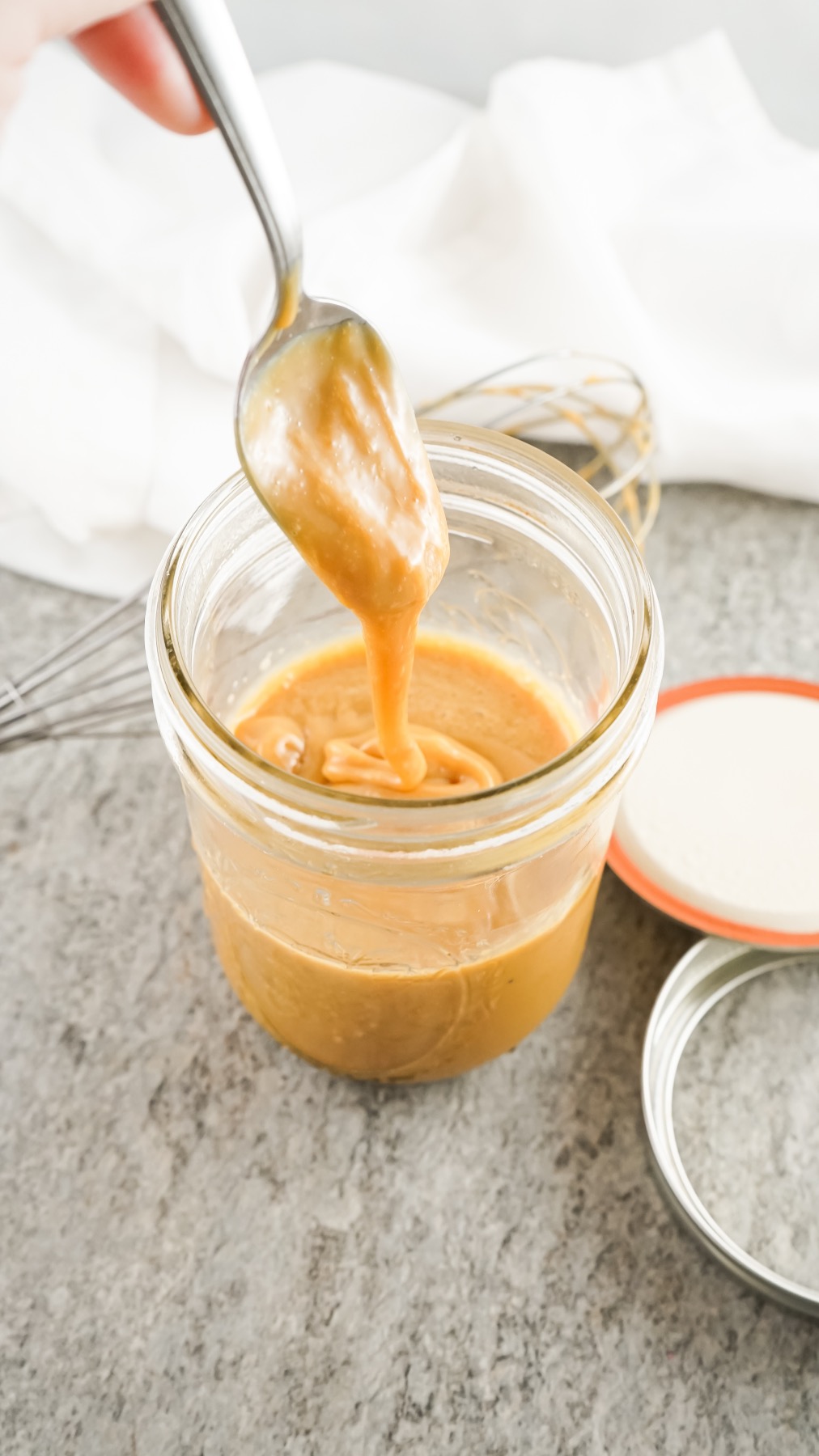 If you are unsure, you can start to slowly open the can just a touch to get a better peek. Then continue to heat and cook the dulce de leche until it's ready. Remember, having a hole that's slightly too big is okay. It just cooks slower. So opening the can at 3 hours should be just fine.
Once your color is perfect, pour the dulce de leche into a sturdy, air-tight jar and stir it until the color and texture are even.
How to Make Dulce de Leche
If you love that ooey gooey caramel of dulce de leche, you have to make it from scratch. It's so easy!
Ingredients
1

Can Sweetened Condensed Milk

12 Ounces
Tools Needed:
Can Opener

Small Boiling Pot with Water
Instructions
Using a can opener or another sharp object, punch 2 holes in sweetened condensed milk can. Make sure the holes are on opposite sides from each other.

Place the sweetened condensed milk in the small pot and fill the pot with water until it's just below the top of the can.

Simmer by first heating on medium heat and then immediately lowering the heat to low. Continue to heat for 3 to 3.5 hours or until you can see a darkened caramel color through the holes in the lid.

Pour the dulce de leche into a small bowl or jar and stir with a heavy spoon until it's even in color and thickness.

Store in an air-tight container like a mason jar for up to 2 weeks in the fridge.
Notes
Tips:
If your holes in the top of the can are too big, it will take longer for the caramel to cook. However, if the holes are too small, you'll cause a lot of pressure in the can, which will make it rattle and pour out the milk.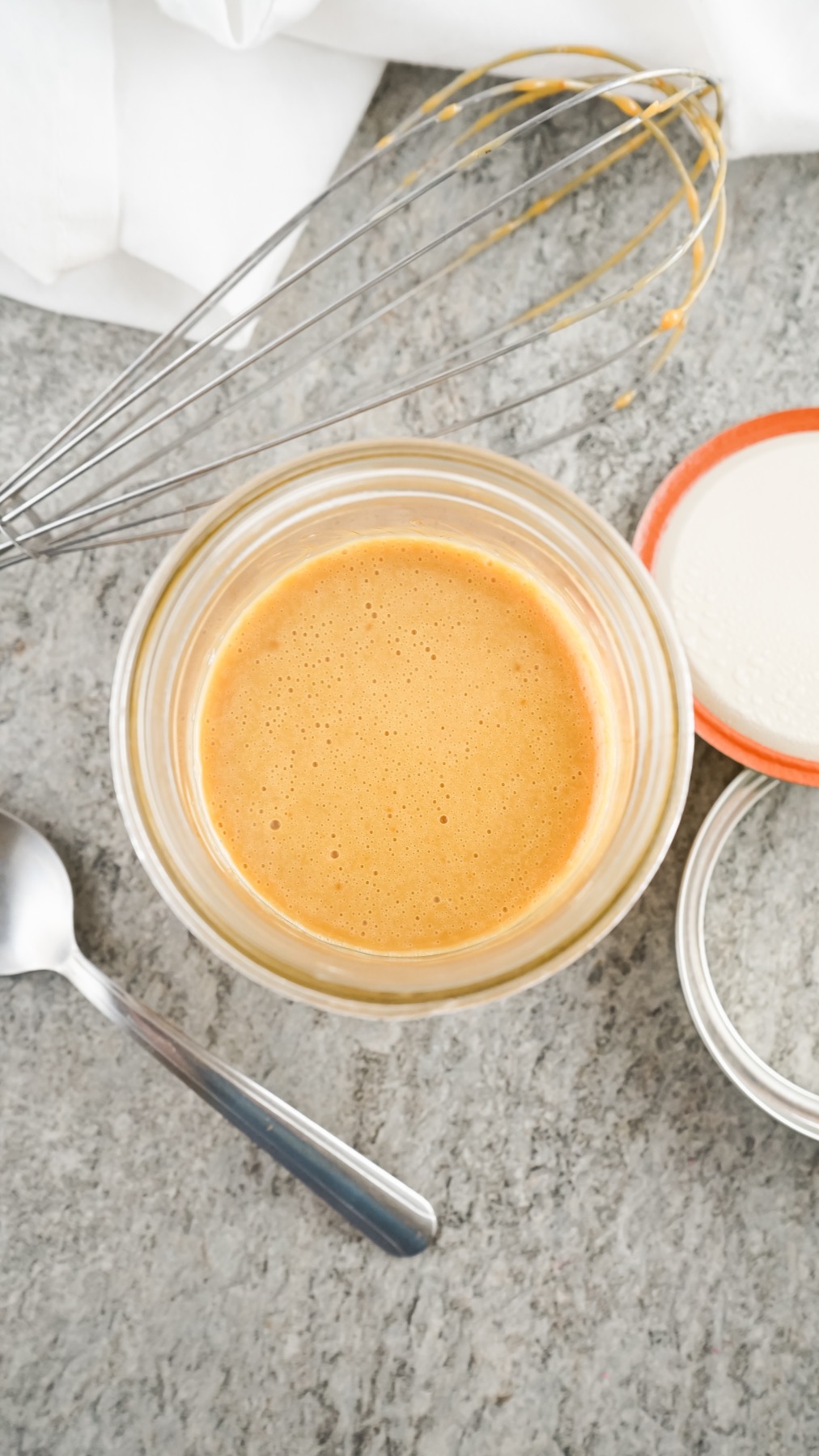 How to Store Homemade Dulce de Leche
Dulce de leche keeps really well.
Your leftover homemade dulce de leche should be refrigerated in an airtight container, like a mason jar, for up to 2 weeks.
A sealed and unopened jar of dulce de leche can be stored at room temperature for up to 3 months.
How to Use Dulce de Leche
Dulce de leche is perfect for dipping, drizzling and filling the inside of cakes and cookies. It pairs well with vanilla and chocolate flavors but it's also fun to think outside of the box and try something new.
Some of my favorite recipes that you can add dulce de leche to are:
Churros: Use dulce de leche as a dipping sauce.
Sea Salt & Brown Butter Chocolate Chip Cookies: Spread dulce de leche across the top for sweet and salty perfection!
Coffees & Hot Chocolates Melt a drizzle of dulce de leche in with your favorite coffee or hot chocolate to sweeten it up and give you that delicious caramel flavor.
Vanilla Bean Frozen Yogurt: Drizzle the dulce de leche on top and then add a sprinkle of fresh fruit, cacao nibs, or sea salt. Yum!
Cake Parfaits: Dulce de leche makes a delicious layer for cake parfaits, the center of macarons, or in between two layers of a chocolate or vanilla round cake.
How are you going to use your dulce de leche? Tell us in the comments! And happy feasting!
Let's Stay Friends!
Insta | Pinterest | Enews | TikTok