This is Part 1 of 3 for the February 2020 Craft in Style Subscription Box. Craft in Style Subscription Box is available here. Most kits are available after it's original month, by request. Part 2: Modern Art Painted Macarons is available here. Part 3: The Best Macaron Painting Tutorials is available here.
Dreams do come true! If you want to make a sparkly treat that's so fun to eat, these Edible Glitter White Chocolate Bars are a must! These are made with Ghirardelli Chocolate one of the easiest to find of the high end chocolates.
The finished bars are totally stunning. They are irresistible! So let's make them.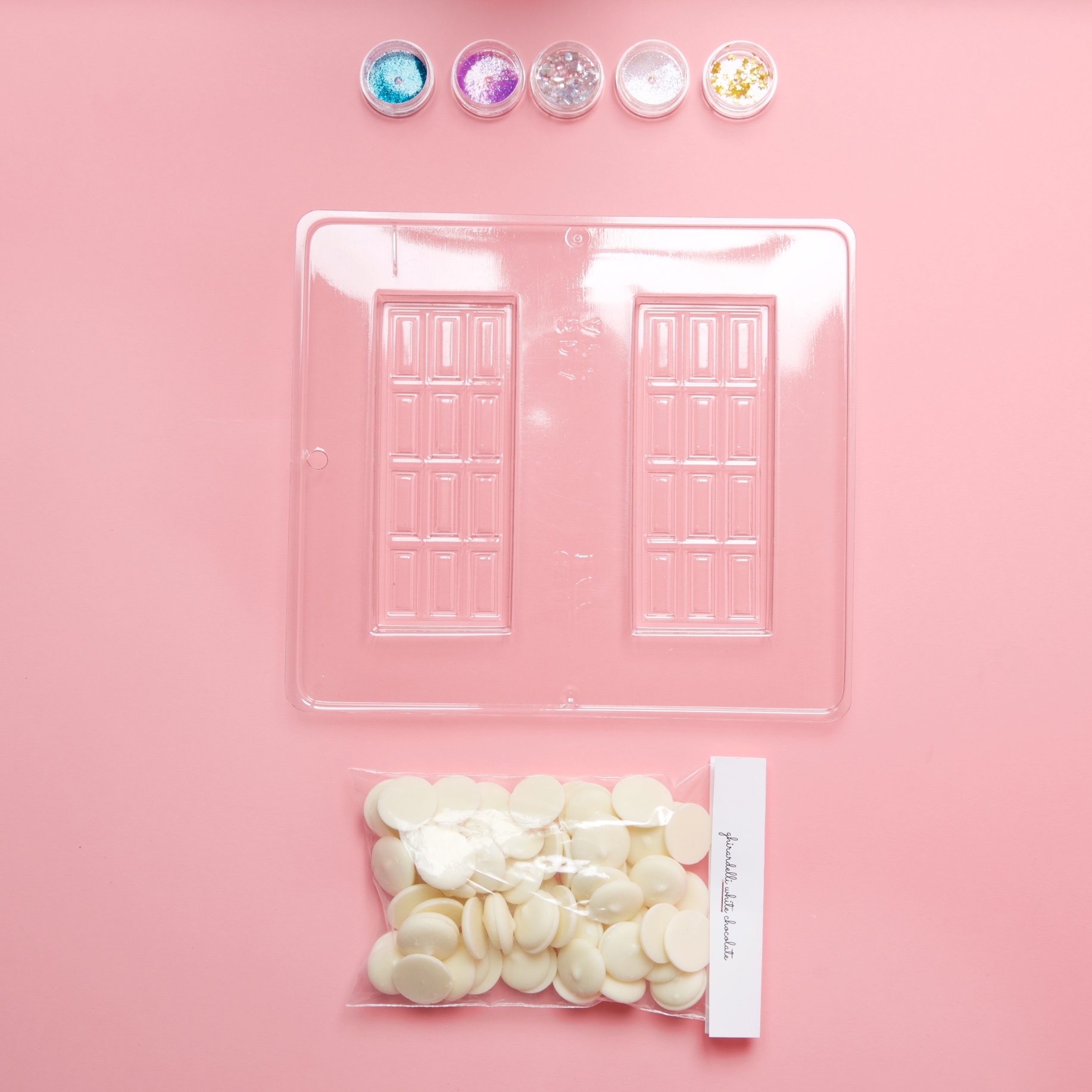 Supplies to Make Edible Glitter White Chocolate Bars
February 2020 Craft in Style Subscription Box
-or-
Chocolate Bar Molds
4-6 oz. White Chocolate (use a high quality chocolate like Ghirardelli)
A Heat Safe Container
A Knife or Popsicle Stick
An Array of Edible Glitter
Before you get started, clean and dry your chocolate molds thoroughly. If you want to pour your chocolate evenly without wasting any chocolate, measure your candy mold by filling it with water and pouring that water into a measuring cup to understand how much chocolate will fit in the mold.
When you are ready to get started, sprinkle your edible glitter into the molds. Use an array of colors, make cool patterns, or cluster your glitter into one area like a star bust!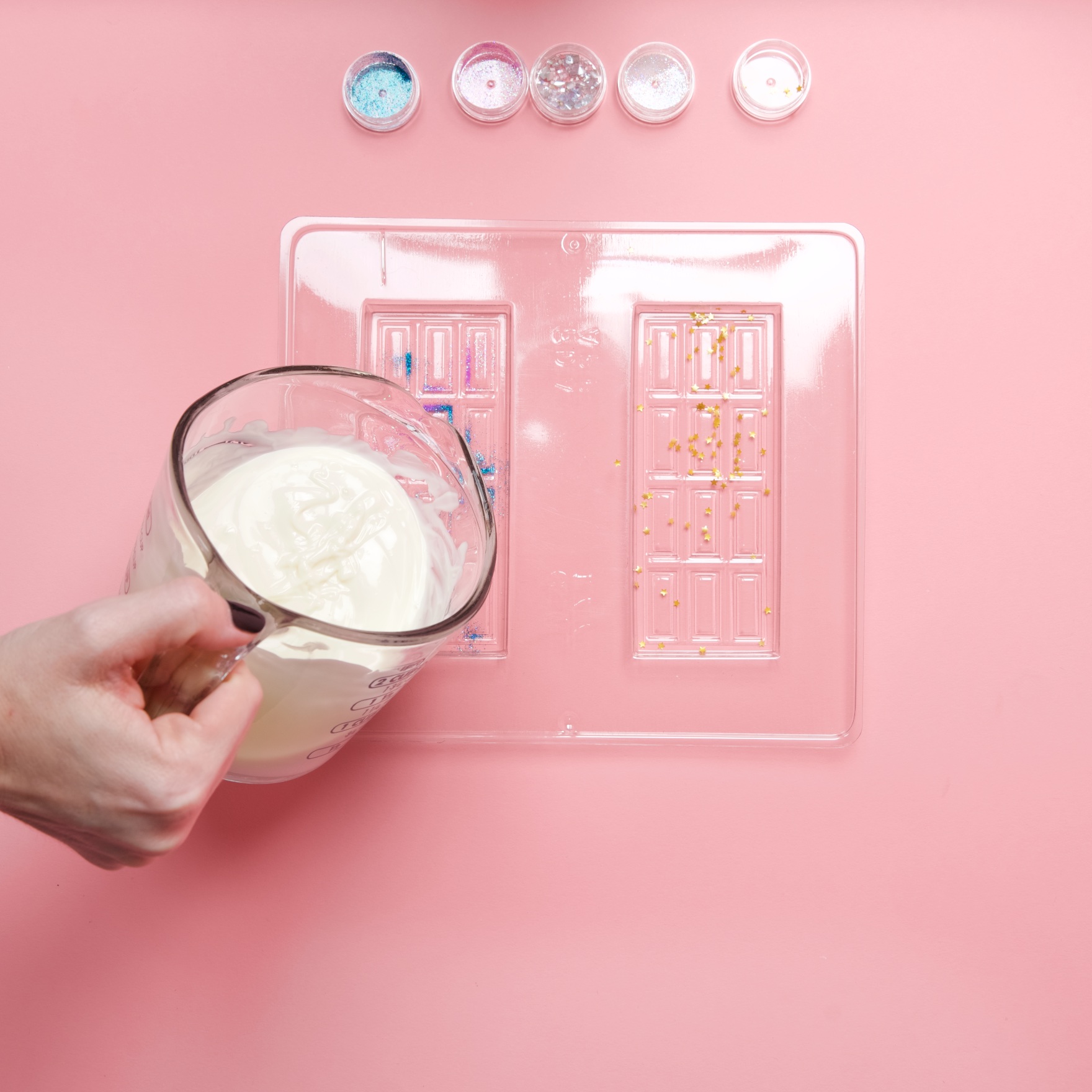 Next, temper your chocolate. You can use this method here that doesn't require a thermometer.
Or try this method: Add your desired chocolate to a microwave safe glassware. Place it in the microwave for 30 seconds. Stir thoroughly until chocolate no longer melts. Then place in the microwave at 1 more 30 second interval. Stir again until chocolate is consistent and melted. With most microwaves you will only need to heat your white chocolate for 1 minute total. Some may need a shorter or longer amount of time.
Once your white chocolate is melted, pour your white chocolate in your molds on top of your edible glitter. Then use a knife or smooth surface like a popsicle stick to smooth the chocolate and make the back of the bar even and gorgeous.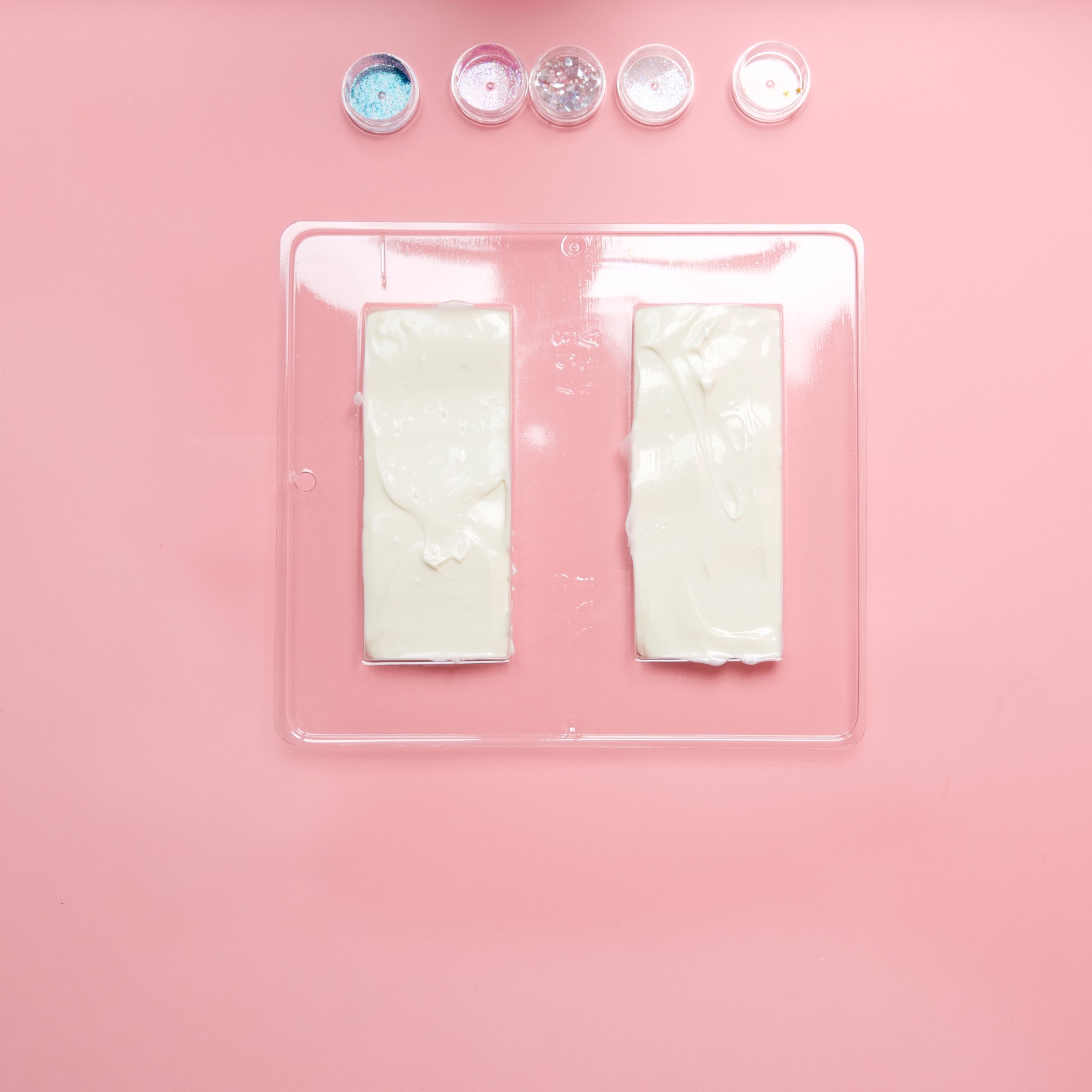 Now you are ready to let the chocolate cool and set! You are almost done.
Chocolate will solidify in just a few minutes, but if you want to speed up this process, place the white chocolate in the molds in the fridge. In the fridge your chocolate will be ready in 10 minutes or so.
Once your chocolate is hard to the touch, you can pop them out of the molds! Don't they look gorgeous?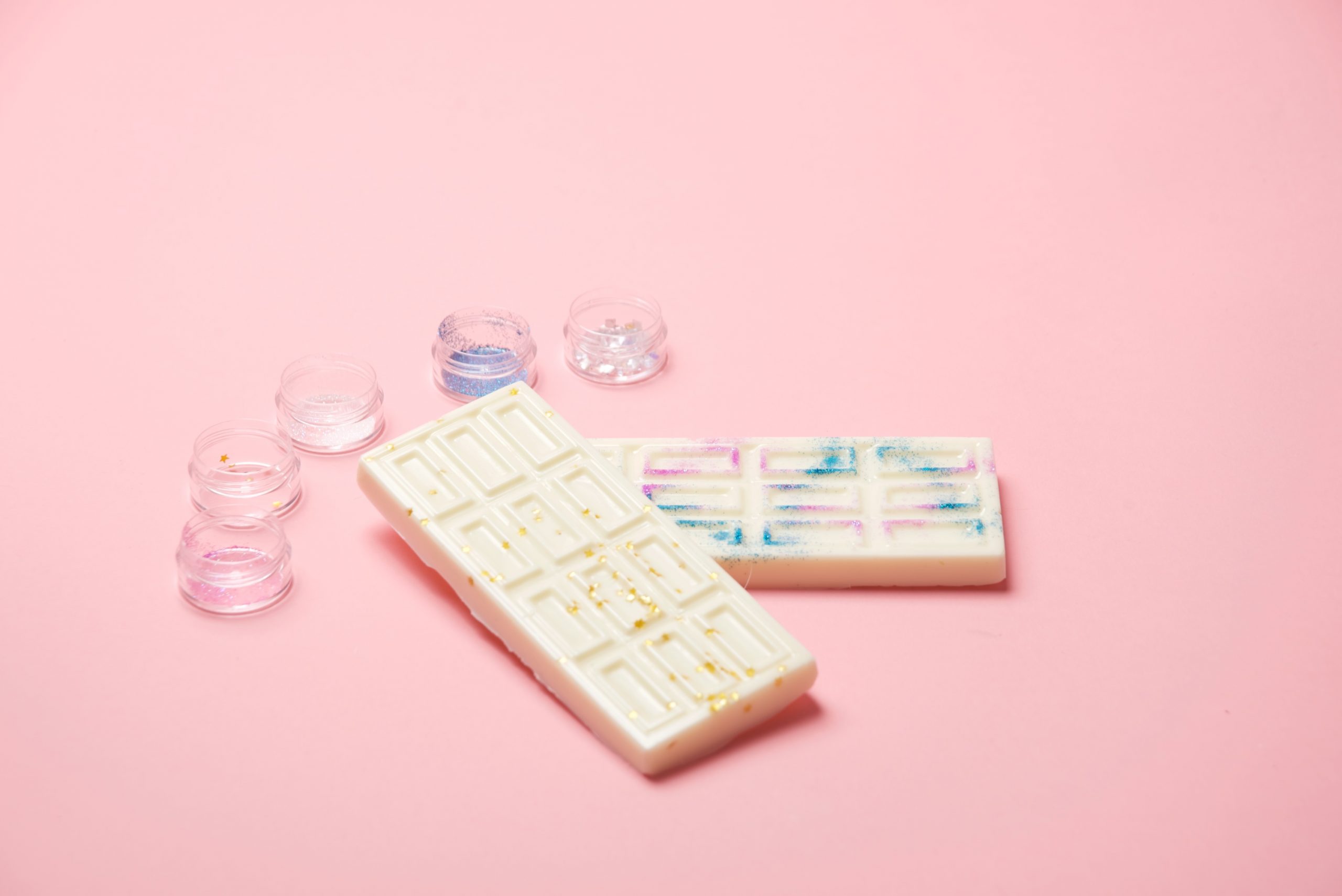 Your Edible Glitter White Chocolate Bars are ready to eat, or you can package them with clear cellophane to make them perfect for gifting.
If you want to make these Edible Glitter White Chocolate Bars for yourself, don't miss out on the February 2020 Craft in Style Box! That's our box that's full of unique craft supplies to make different projects each month.
Happy Crafting!
Let's Be Friends!
Insta | Pinterest | Enews | TikTok