What's pretty than pressed flowers and candles? I can't think of a thing! That's why I had to make this simple DIY and show you all the steps. Pressed Flower Candles are so simple that you could make this anytime in just a few minutes.
It makes the perfect gift. Imagine giving these Pressed Flower Candles as a housewarming gift! And don't they just set the scene to glimmer at night.
Best of all you just need a few simple supplies. This was a part of the March 2019 Craft in Style Subscription Box. Here's the list of DIY's that were included in this kit:
Part 1: How to Make a Paper Circuit
Part 2: How to Make a Paper Lamp
Part 3: How to Make a Pressed Flower Paper Lamp
Part 4: DIY Mason Jar Lights
Part 5: Copper Wrapped Candles + Pressed Flower Candles (this post)
Part 6: Copper Tape + Pressed Flower Matches
If these look great to you, consider subscribing to the Craft in Style subscription box. You'll receive crafts and DIYs delivered straight to your door every month!
Supplies to Make Pressed Flower Candles
Tea Lights in Glass Vessels
An Array of Pressed Dried Flowers and Leaves
Mod Podge
A Foam Brush
Any kind of pressed flowers are perfect for this DIY. So you can choose your favorite colors and your favorite sizes. You can choose green leaves, gorgeous petals, or a blend of lots of different flowers. Perfectly flat flowers are best. Dimensional flowers will be raised off the surface of the candle vessel and could break easier.
Once you know what flowers you want to use and where you want to place them, brush the back with just a tiny touch of mod podge. Use your foam brush and try to cover the entire surface of the flower while only adding a very thin layer.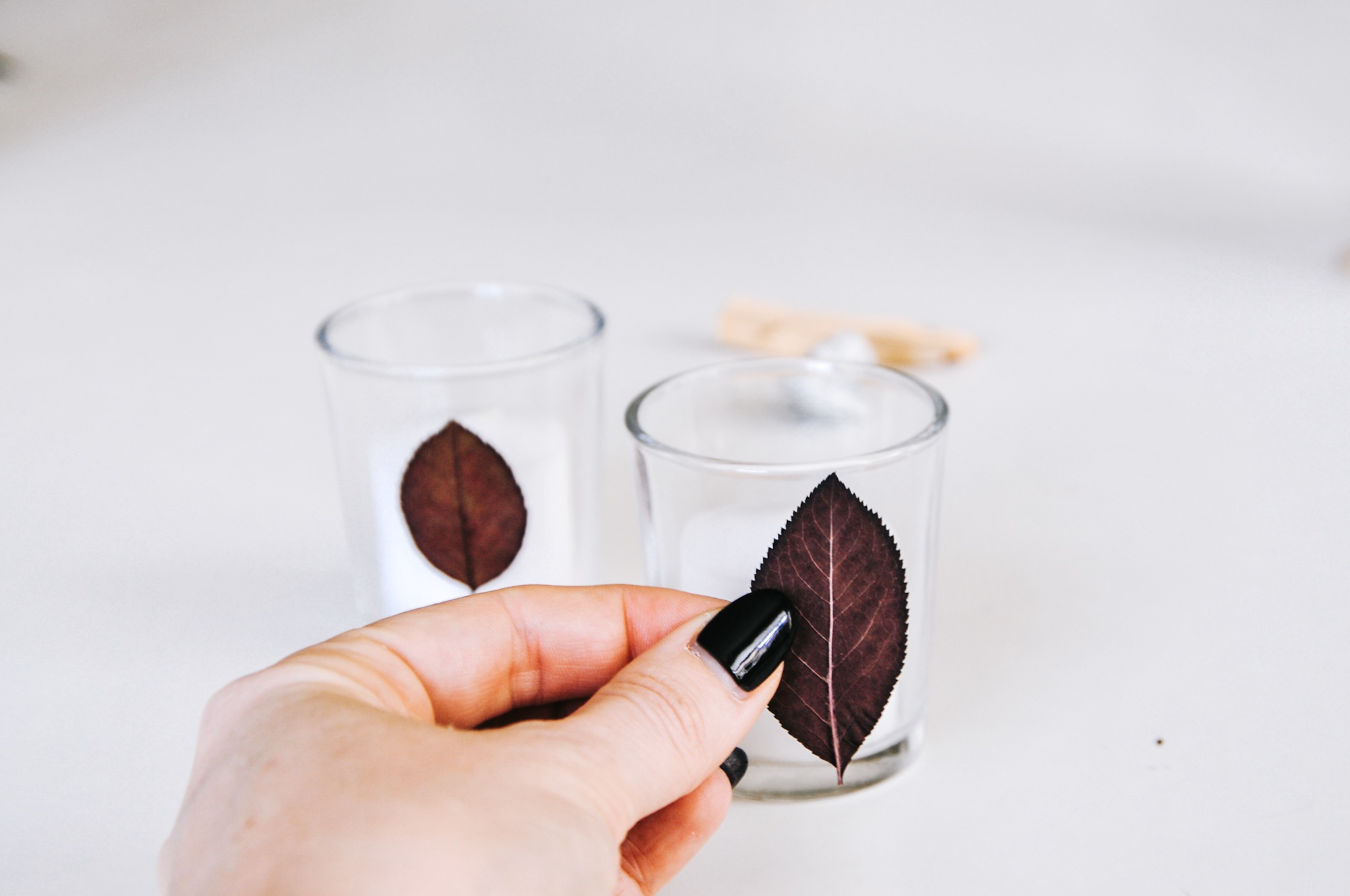 And now press the flower to the surface of the glass and hold it in place for a few seconds. If any edges of the flower are not adhered, just dab a touch more mod podge, this time to the surface of the flower. Now hold in place for a few more seconds. And continue this step with any additional flowers.
Mod podge dries really quickly, so it will just take 15 minutes or so for your Pressed Flower Candles to be finished! And viola! The most gorgeous flowers around. Looking for other types of Floral Candles? How about these Floral Smudge Candles or these Beeswax and Lavender Candles.
And if you want craft supplies like these sent to you every month, don't miss the Craft in Style Subscription Box available here at Pop Shop America.
Let's Be Friends!
Insta | Pinterest | Enews | TikTok