Candle making is such a fun, gorgeous and relaxing hobby! It's one of those crafts that's beginner friendly but as you get comfortable with the skill there is so much to learn.
You can find a lot of candle making tutorials here at Pop Shop America like these gorgeous Floral Smudge Candles here, Gilded Seashell Candles here or you can make 15 different candles with this blog post here!
If you are using any of these tutorials and hitting a wall because you don't have a stove, or just don't want to use the stove to heat wax, this post is for you. Because you can melt wax in a microwave too.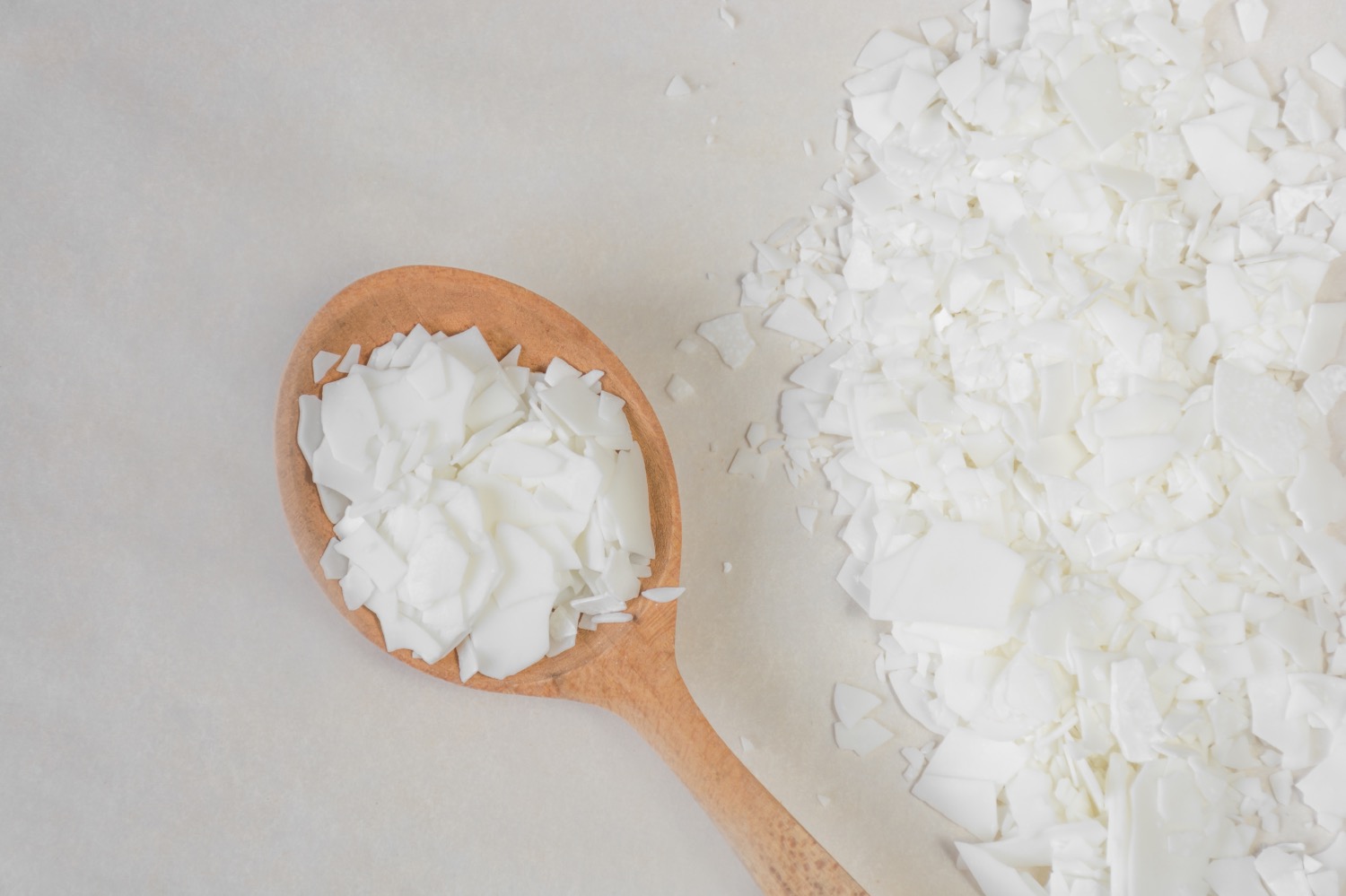 Supplies to Melt Candle Wax in the Microwave
A Microwave Safe Container (that's big enough for your wax)
All Natural Soy Wax (like this)
A Stirring Utensil
Plus: You will need your additional candle supplies like wicks, vessels, fragrances and more!
Candle vessels can vary from small votives that are around 2 ounces to large jars that are 16 ounces, 24 ounces or even larger. Dry wax will be fluffier than liquid wax, so your microwave container to melt the wax will need to be larger than the vessel that you plan to use for your finished candle.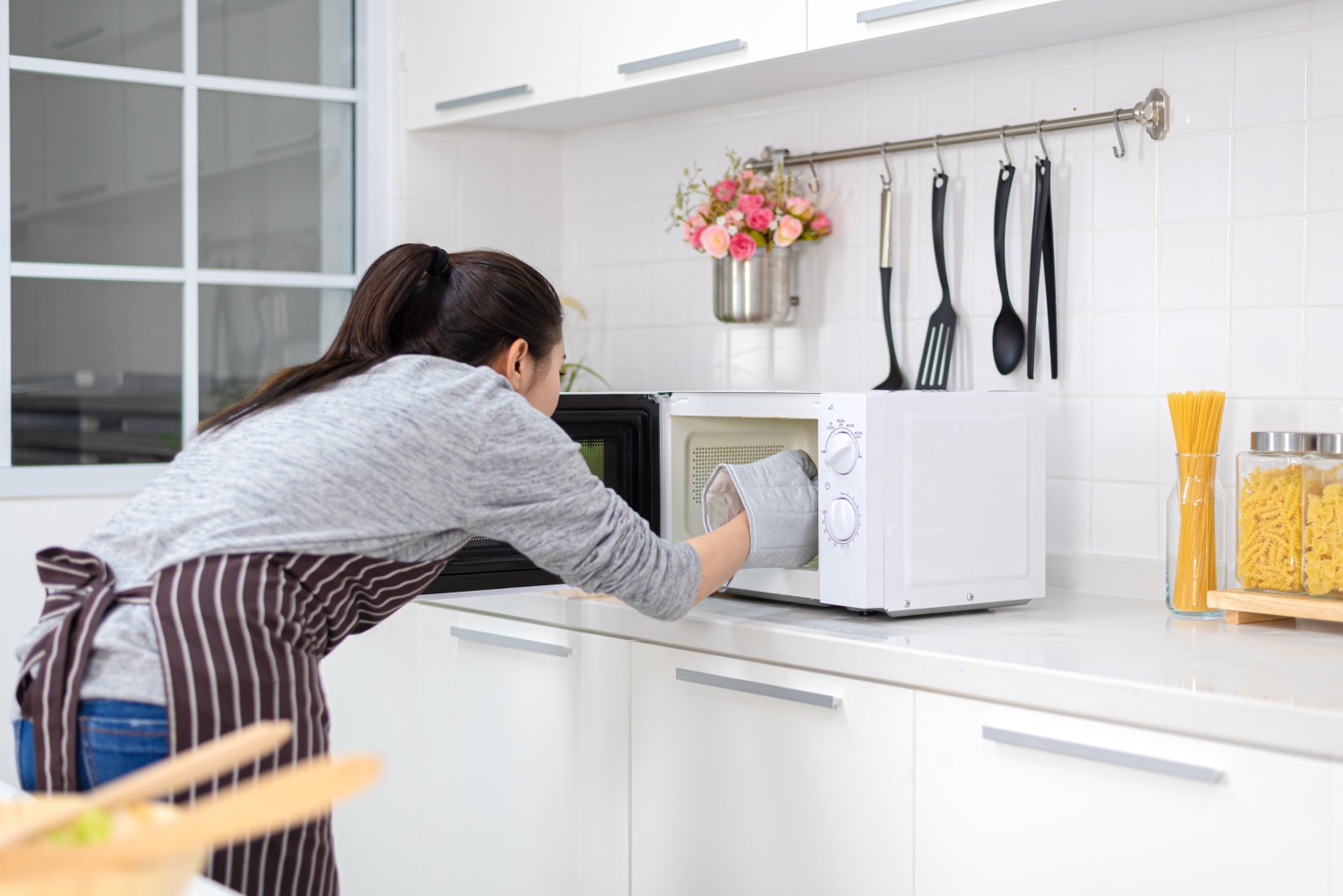 Why Melt Wax in the Microwave
Melting wax in a traditional candle wax pourer or double broiler can offer a lot of control but there are a ton of benefits to melting candle wax in the microwave. It's easy to do in a small space. Many places, like offices or dorms for example, have a microwave but no hot plate. Making candles can be a lovely activity for a team building function and make great gifts for parents, teachers and friends during the holidays. So it can make sense to craft candles in a space with no stove or hot plate.
It can also be an easy way to avoid touching hot objects and potentially burning yourself.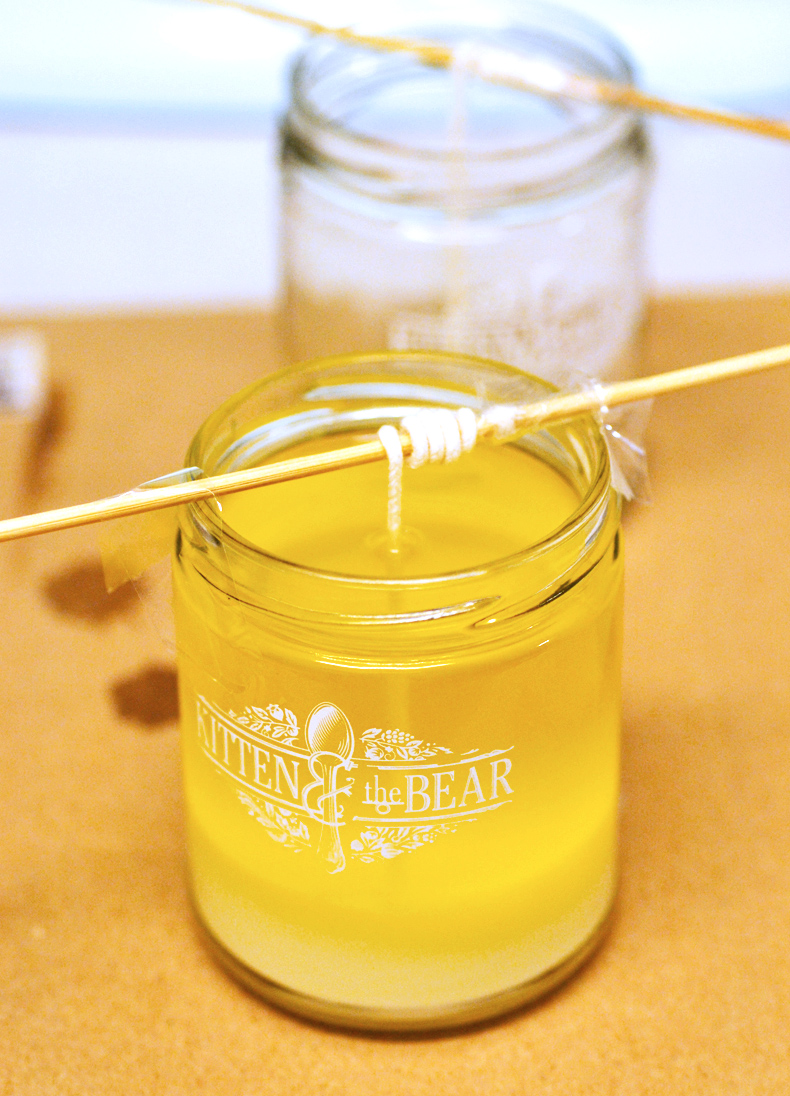 How to Melt Wax in the Microwave
Melting wax in the microwave is fairly simple.
Place the correct amount of soy wax in a microwave safe bowl. Heat on regular or high for 5 minutes. If your microwave does not have a spin feature, stop your wax half way stir it, turn it, and place it back in the microwave for the remainder of the time.
If you are adding color to your candles, you will want to include the color through this process too.
Once your 5 minutes end, stir your wax completely and thoroughly. If the wax is not liquid, place it back in the microwave for 30 second increments until it's liquid.
Try not to overheat your wax. In most cases, the wax will be fine. But the hotter the wax, the longer it will take to cool and the longer it will take. Most wax should be heated to around 115°F – 125°F.
During this entire process be careful! Liquid wax is very hot. And don't leave your wax unattended while it's in the microwave.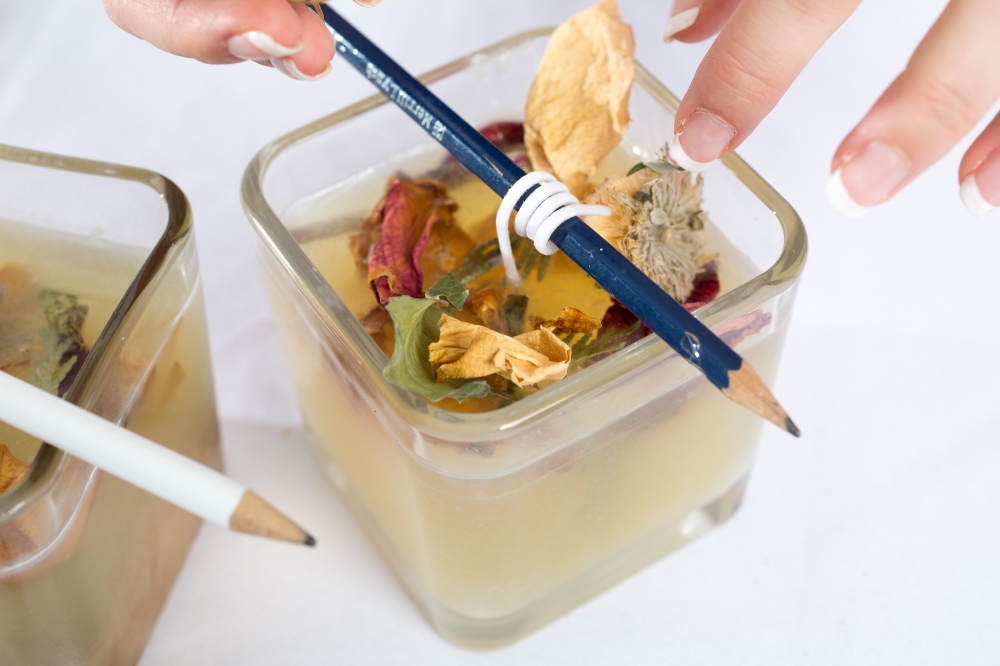 How to Use Your Melted Candle Wax
When you heat your candle wax the color will turn from opaque white to translucent. It is during this time that you will want to pour the wax into your vessel, set your wick in place in the center and barely touching the bottom.
Once your wax starts to harden, the wax will become opaque again from the bottom to the top. As it starts to solidify, add your essential oils or fragrance oils. Those are always added right before the candle starts to harden. This will help the fragrance smell stronger and for longer.
When you are mixing in scents, be sure to mix them into the wax thoroughly, slowly and gently without splashing any wax.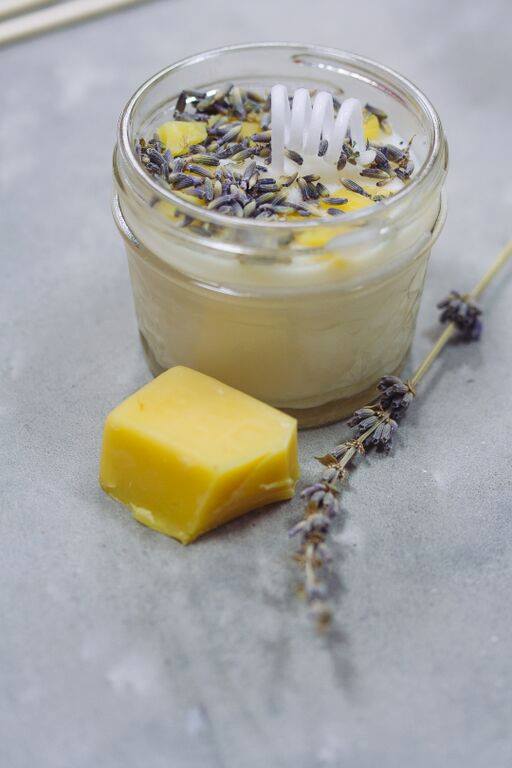 So you are ready to go candle crazy? Tell us what kind of candles you make in the comments below! And happy crafting.
Let's Be Friends!
Insta | Pinterest | Enews | TikTok