Whether you're staying at home – and hoping your other half will do the cooking – or able to get together with your close family, brunch is hands-down the BEST way to celebrate Mother's Day! Everything about it is delicious. Here are 15 Mother's Day brunch recipes that are so easy, you'll want to hand a few of these recipes to your significant other and let them handle the cooking while you relax and enjoy, hopefully with a drink in your hand!
Sweet Delights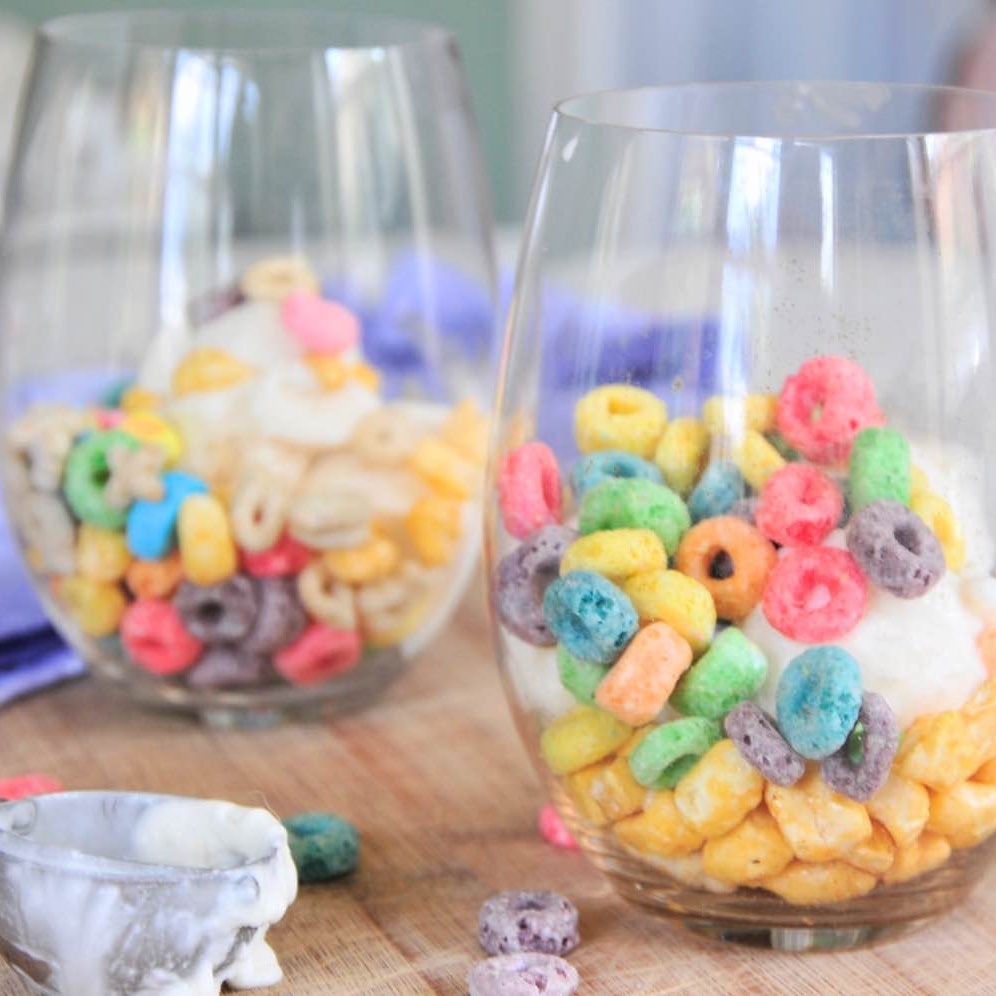 This Breakfast Cereal Parfait is the perfect brunch recipe: kids and adults alike will love it! If you've got young kids at home, this is perfect, because kids love when something colorful and sweet shows up on the brunch or breakfast table.
This oh-so-easy blueberry tart from Savor and Savvy is made with frozen puff pastry. Any type of berries just feel fresh and delicious in the spring, don't they? And you could definitely mix this up with other berries or make a mixed berry tart instead of just plain blueberry!
Baked oatmeal is one of my favorite brunch dishes because it can be made ahead of time and still tastes as delicious as the day it was made. This blueberry vanilla oatmeal is the perfect combination of sweet vanilla flavor.
This Salted Caramel Bread Pudding from Sarah Titus looks beyond scrumptious! This is seriously indulgent and worthy of any brunch menu. Truthfully, that salted caramel sauce should probably just be drizzled on everything, don't you think?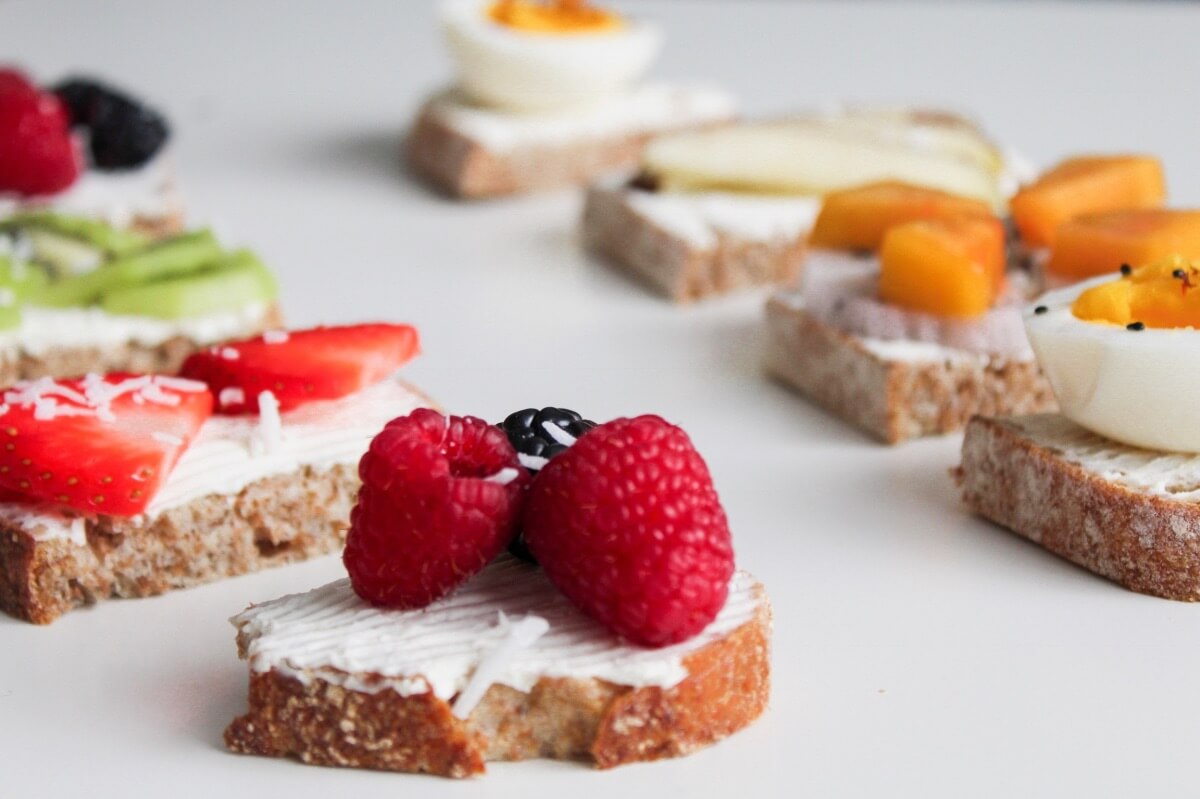 Who wouldn't want this gorgeous Berry Toast on their brunch menu? It's simple and best of all, customizable to suit each person's tastes! So yummy!
Savory Treats
Ham & cheese are the perfect egg companions, and this quiche from The Anthony Kitchen showcases that beautifully! Make it super easy by using a store-bought pie crust!
Sausage and cheese biscuits are a favorite of mine and Foodal has an easy, no fail recipe for them! These are another great make-ahead (and freezer meal) recipe option!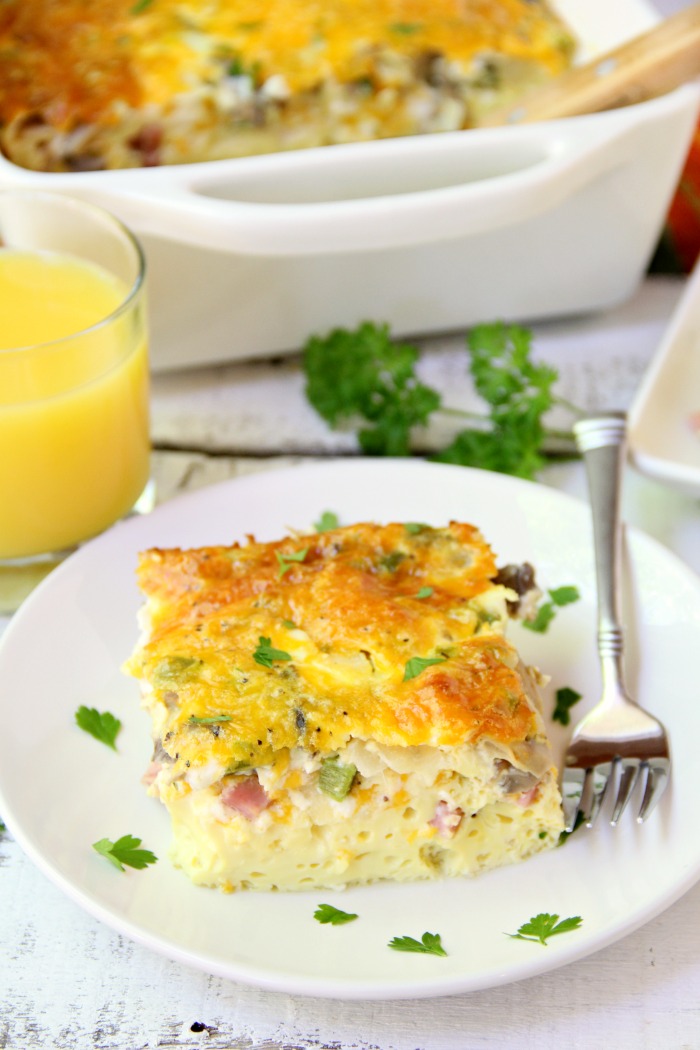 Fluffy eggs, crisp veggies, savory ham – all covered in melted cheese. Can you say brunch perfection with this Oven Baked Omelette from Bitz 'n' Giggles?
This recipe from Recipes Worth Repeating sounds so fancy, but is actually ridiculously easy! A few simple ingredients are all you need to create this delicate and delightful dish.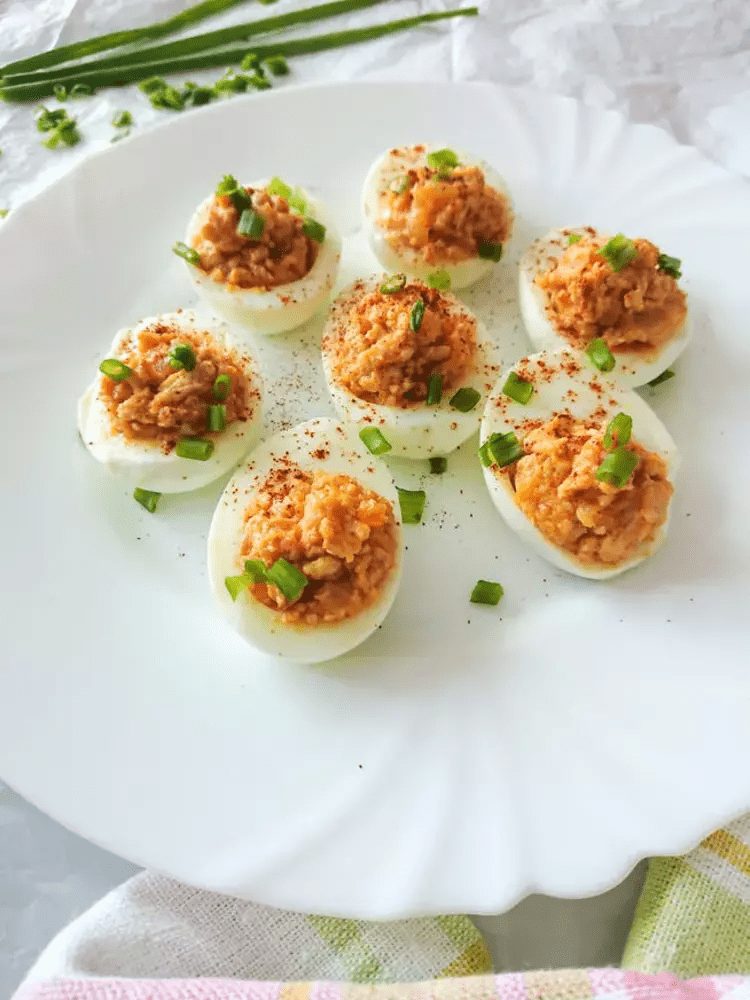 These Deviled Eggs with Chicken from Go Healthy Ever After are such a fun take on the classic side dish. Using chicken instead of the more-popular bacon makes for a delicious twist, and the recipe is keto-approved as well!
Indulgent Drinks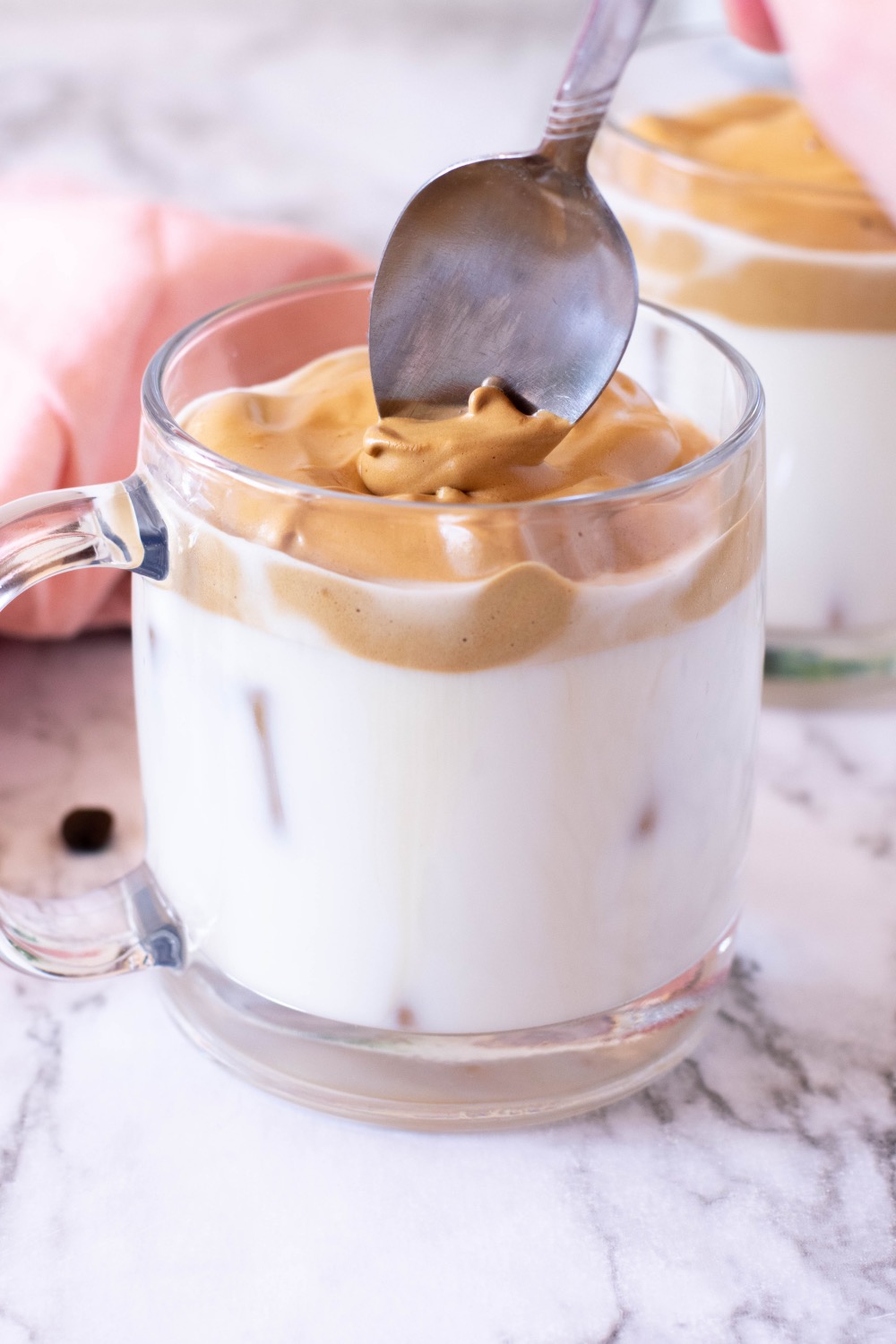 Have you seen the whipped coffee trend lately? If you haven't, it's time to get on board! If you like your coffee strong and delicious, you need this simple coffee that takes only a couple of minutes to make! There are lots of options for customizing your whipped coffee in this post too.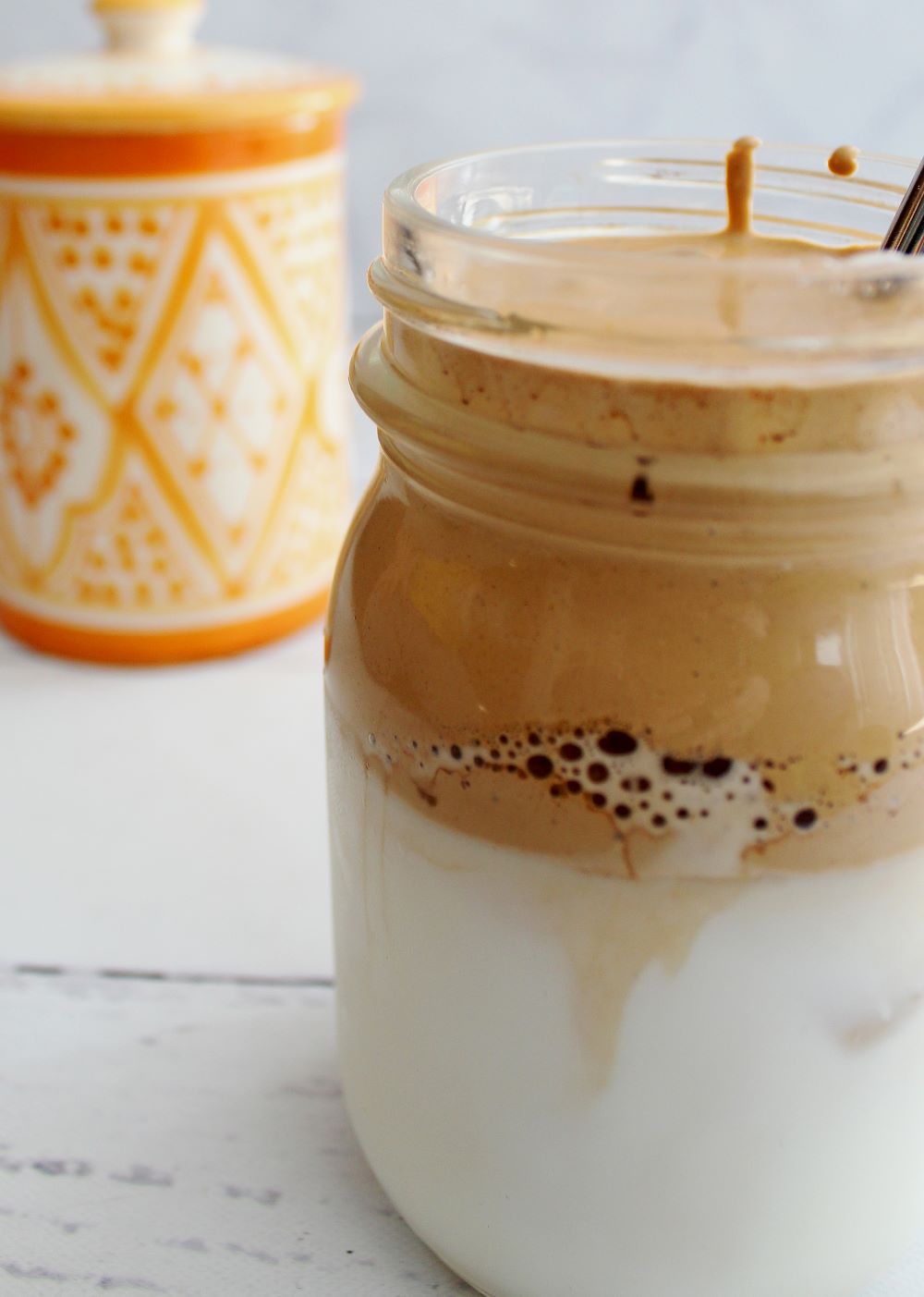 If you like the whipped coffee recipe above, you've got to try this one too! Add a little hot chocolate powder to your whipped coffee to get a sweet mocha flavor. Yum!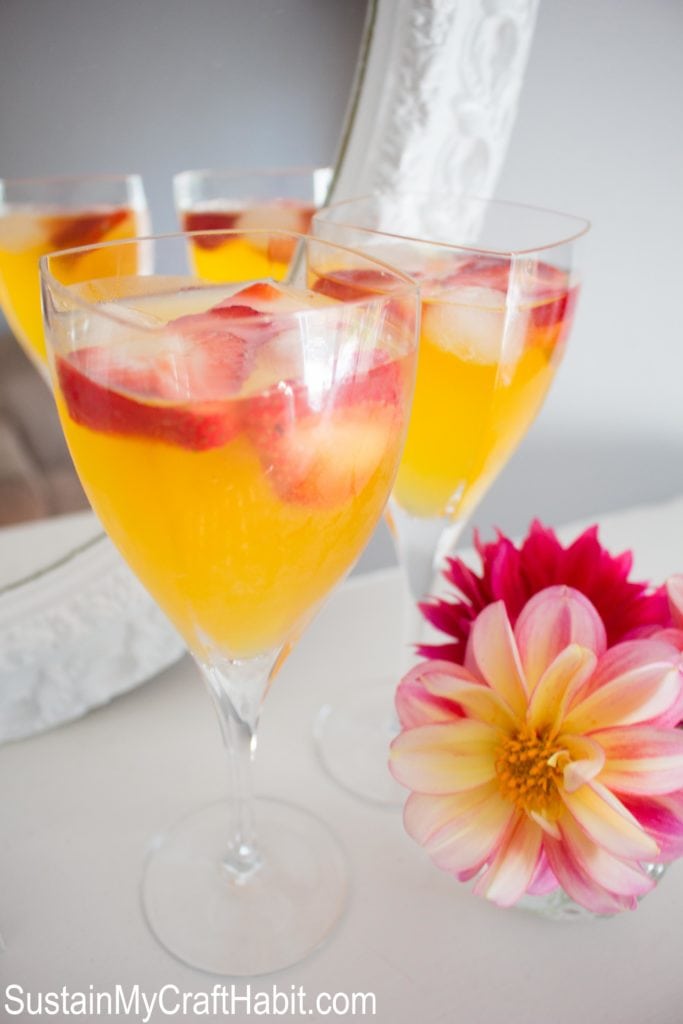 Sustain My Cooking Habit has made the most luscious Peace Bellini for you all! This easy drink takes only two main ingredients and it's sure to be a hit with people who love sweet drinks.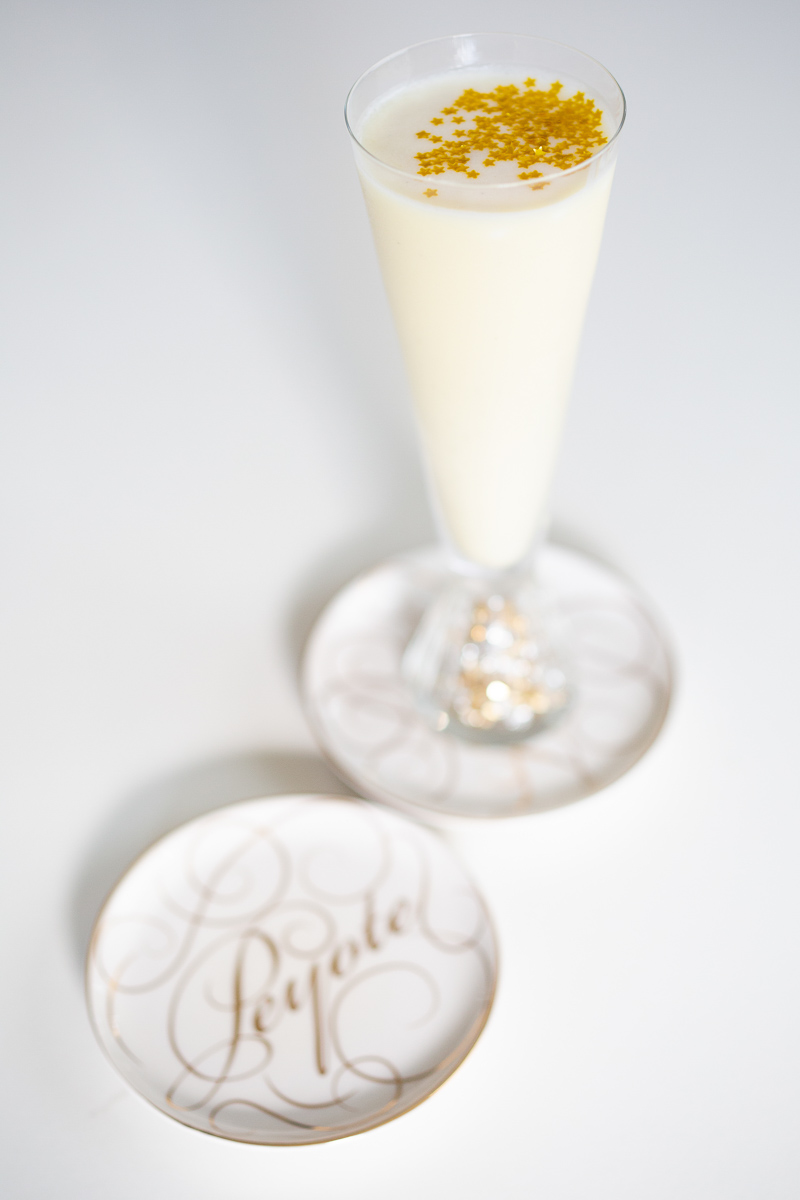 Our girl Flo here at Pop Shop America created this indulgent – but not too indulgent – Skinny Golden Cadillac Cocktail, featuring the perfect brunch food: frozen yogurt! A little bit healthy, a little bit sweet – sounds like the perfect Mother's Day drink to me.
If you're looking to make a single drink for everyone to share, this Strawberry Lemonade Moscato Punch from Janine Huldie is the perfect choice! Real strawberries are blended with moscato wine to make a delicious cocktail.
There you have it! You can create an entire brunch menu from these choices alone. Which one are you trying first?
Let's Be Friends!
Insta | Pinterest | Enews | TikTok