Need some inspiration with oven bake clay? Here are 21 stylish, beginner friendly and fun projects that you can make clay.
Clay is such a versatile supply, that is so fun to work with. It's also a material that is stylish enough for adults and safe for kids. It's easy to get started with clay. The material itself is beginner friendly and as you gain experience, you can tackle more detailed projects.
So let's get started with the 21 Most Stylish Oven Bake Clay Projects.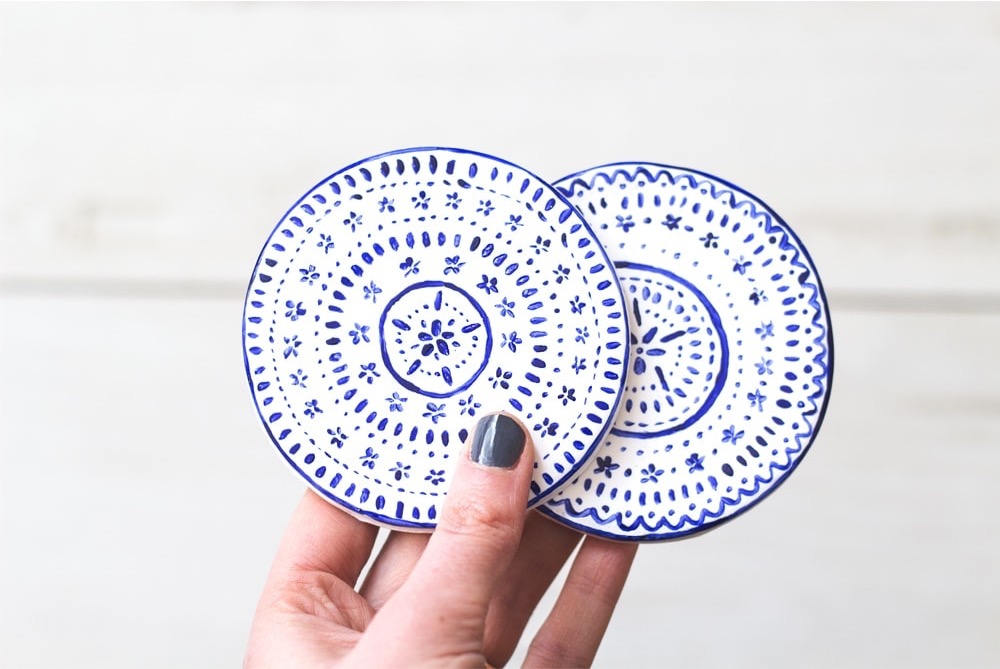 This is one of my favorite clay coaster tutorials because of the gorgeous painted pattern. It does require a tiny brush and also some paint. But there are lots of other coaster tutorials if you are just trying to stick to clay.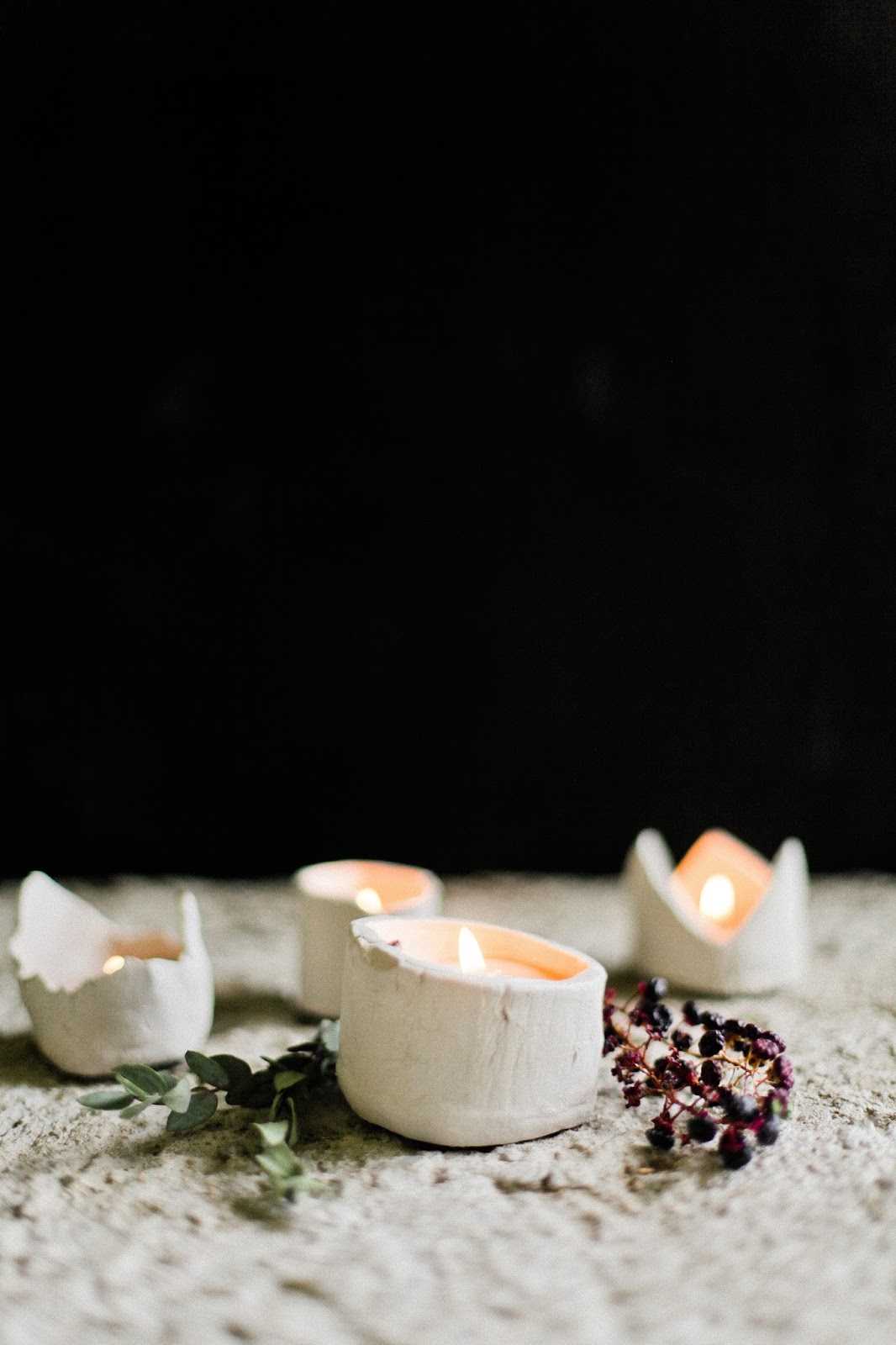 These tealight holders are delicate and make a statement. Creating a raw edge, like in these candle holders, is a beginner friendly that is perfect for anyone that is new to clay.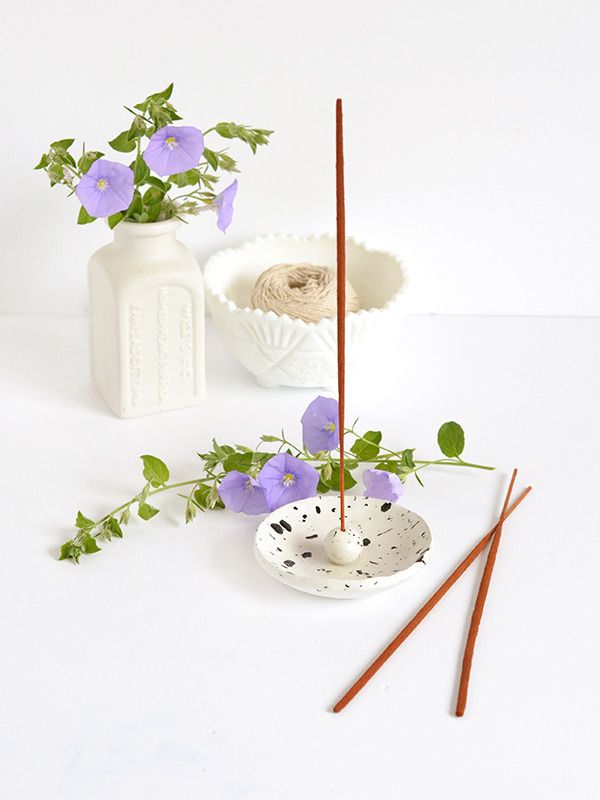 This tutorial actually uses air dry clay, but you could use oven bake clay in its place. Terrazzo is so hot right now, that we couldn't resist! And if you check out the rest of these tutorials, you will find more terrazzo along the way.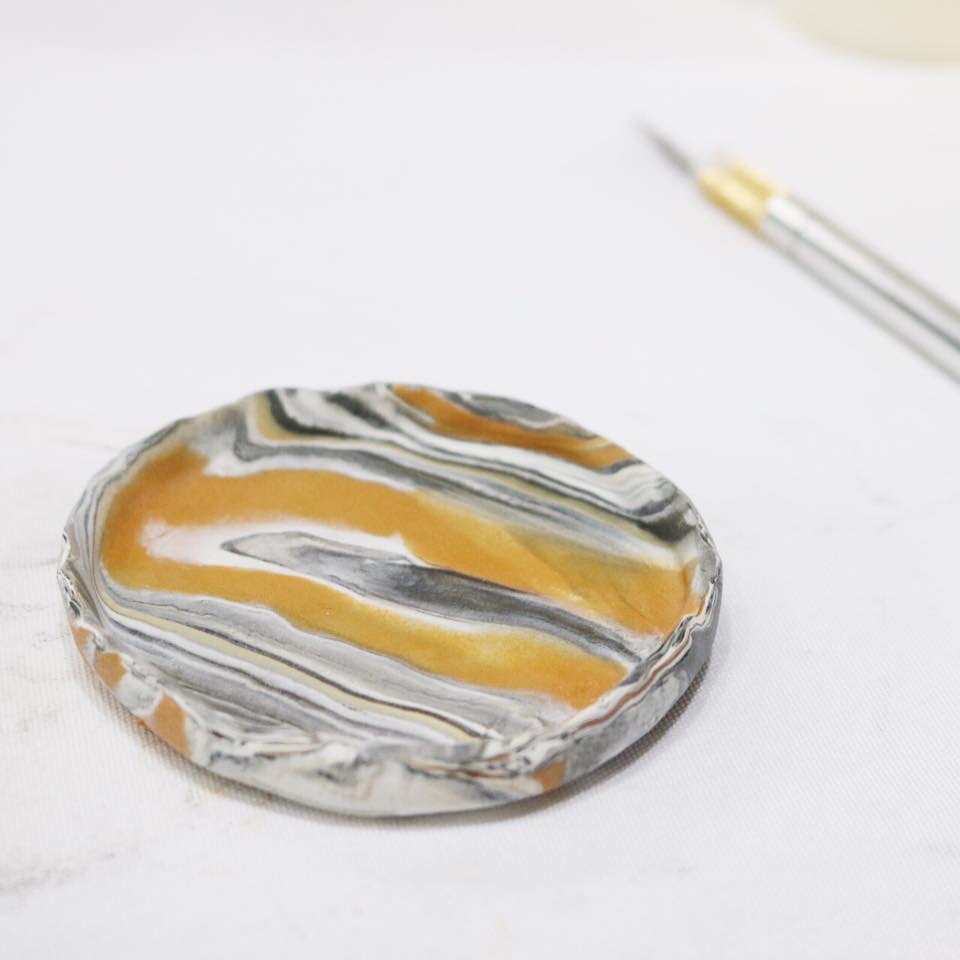 Clay marbling is so much fun and creates swirls of color throughout your pieces. And these ring dishes can also be used for keys by your doorway, or kitchen spoons while you are cooking!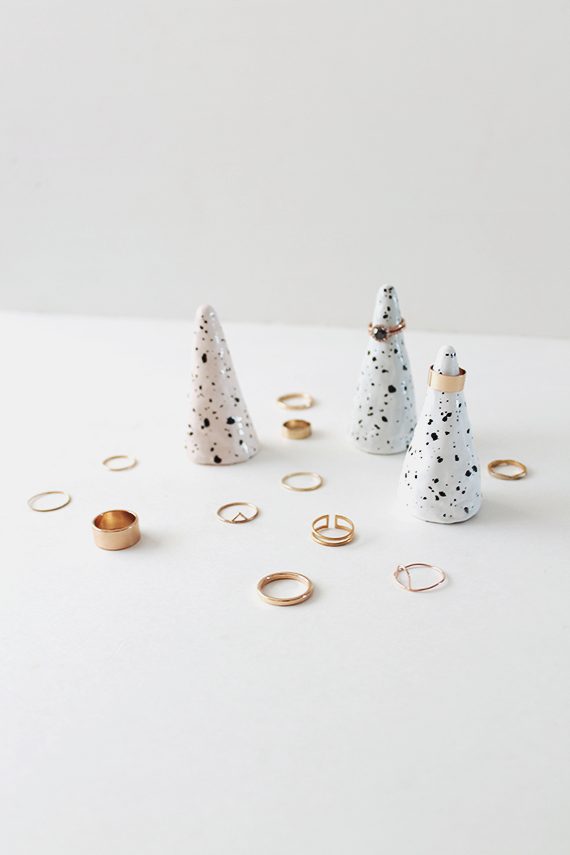 Speaking of jewelry holders, these DIY Ring Cone is a must! It's the perfect way to keep all your rings together, easy to find and organize. I love everything Almost Makes Perfect DIY's and I was so excited to see this gorgeous creation.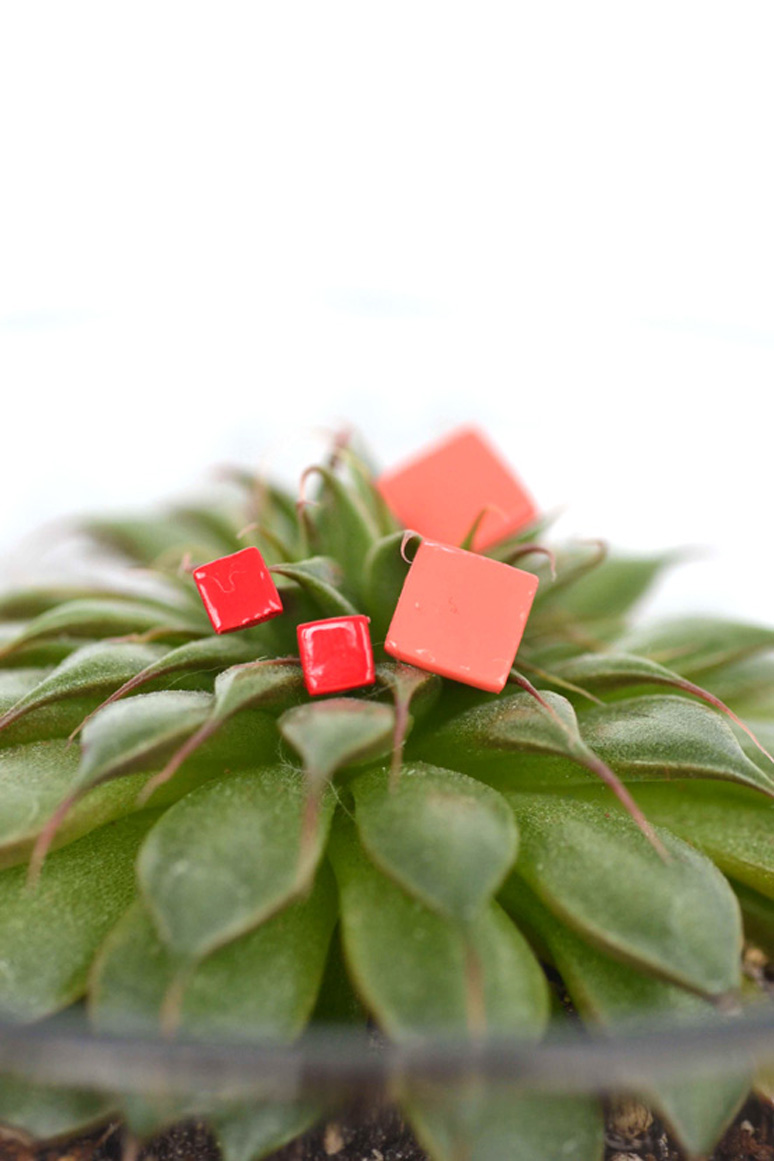 If you love jewelry, here's a simple tutorial that will impress anyone! Best of all, these earrings make gorgeous gifts. To make them, just cut simple and cool geometric shapes and then paint them with nail polish.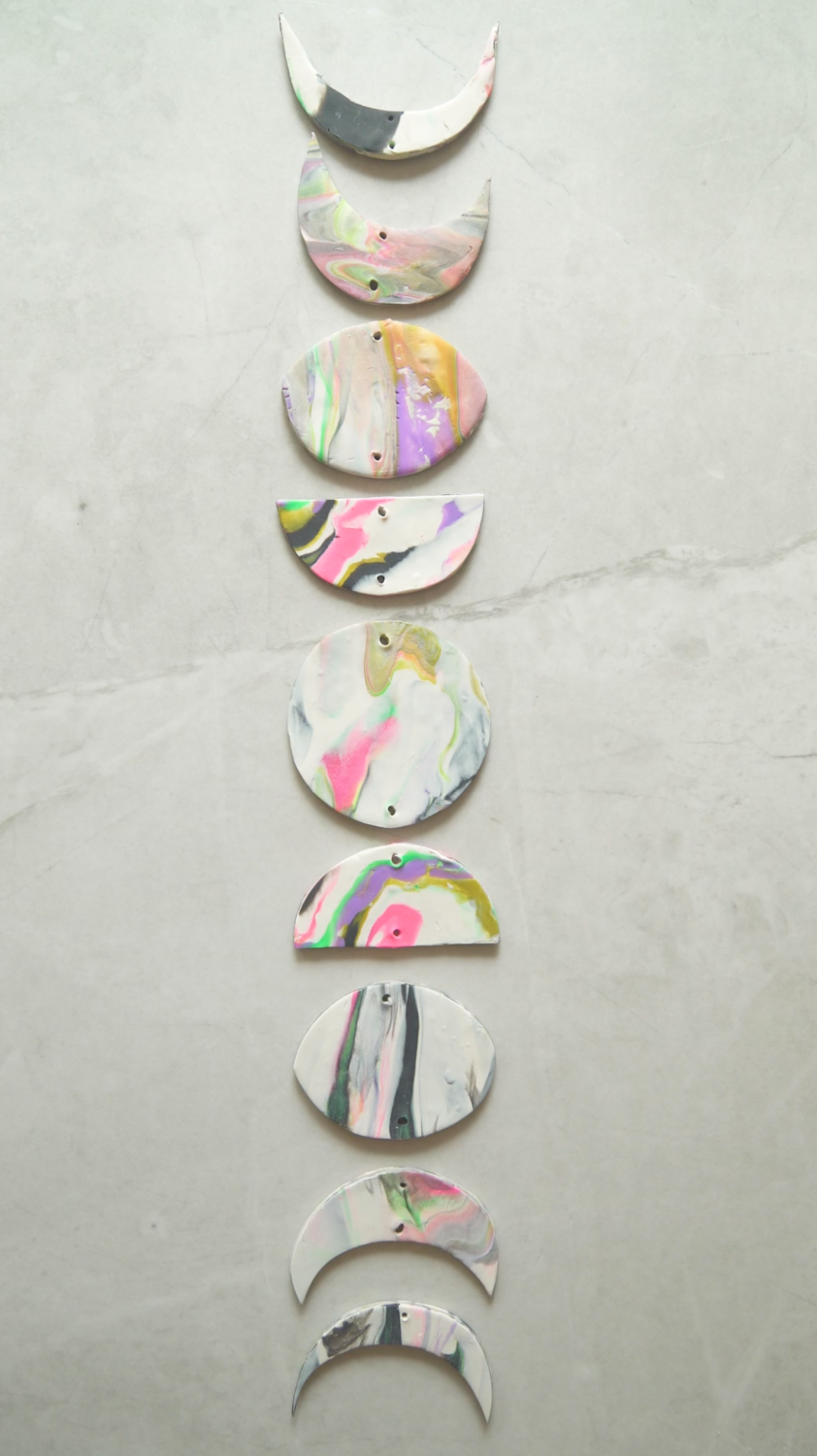 Here's another marbled clay project that is oh so stylish. This moon phase wall hanging can hang on your wall or be used as a garland.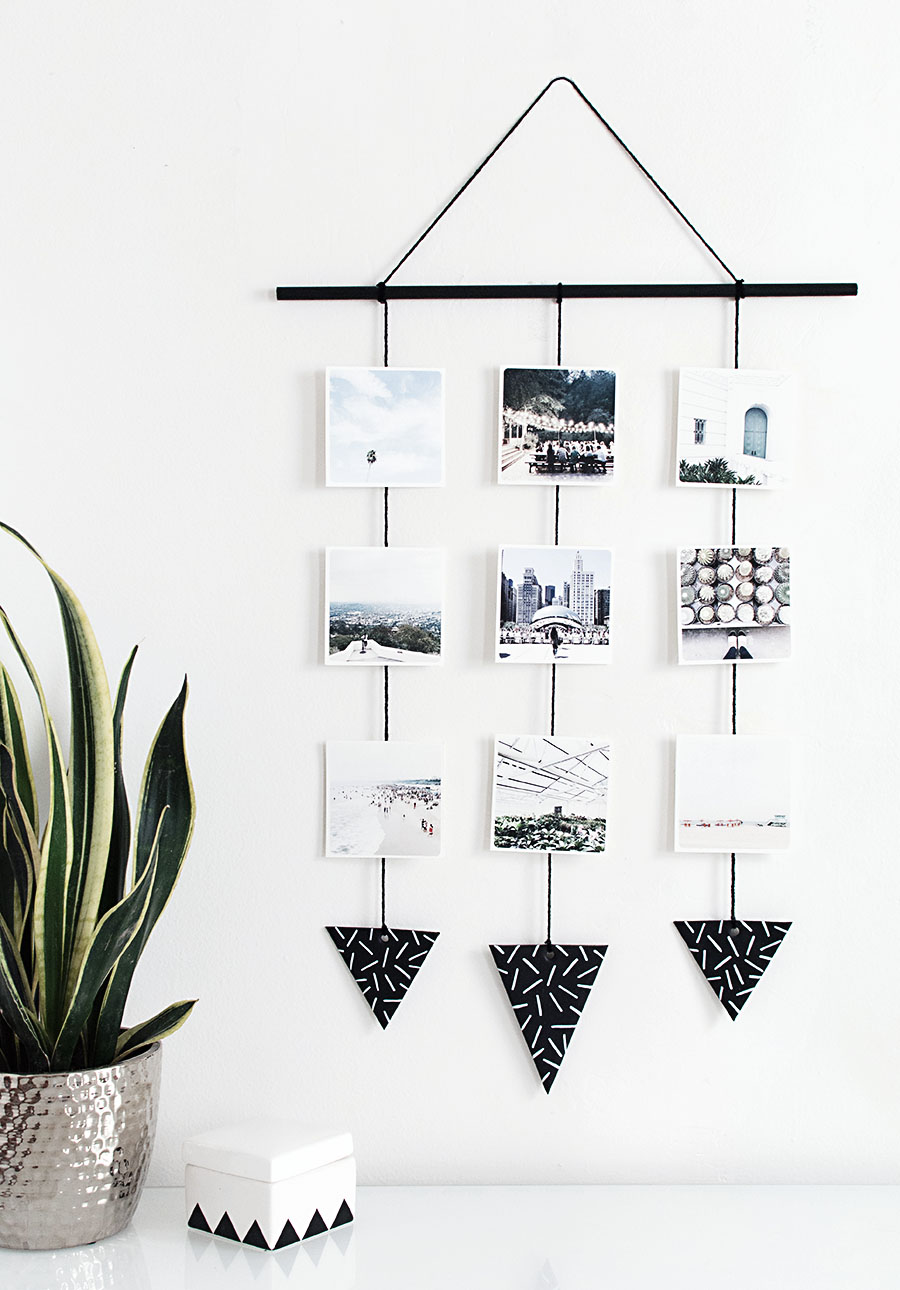 How cute is this DIY Photo Wall Hanging? This is is a perfect way to stylishly display your favorite photos. The clay on the bottom just makes the project perfect!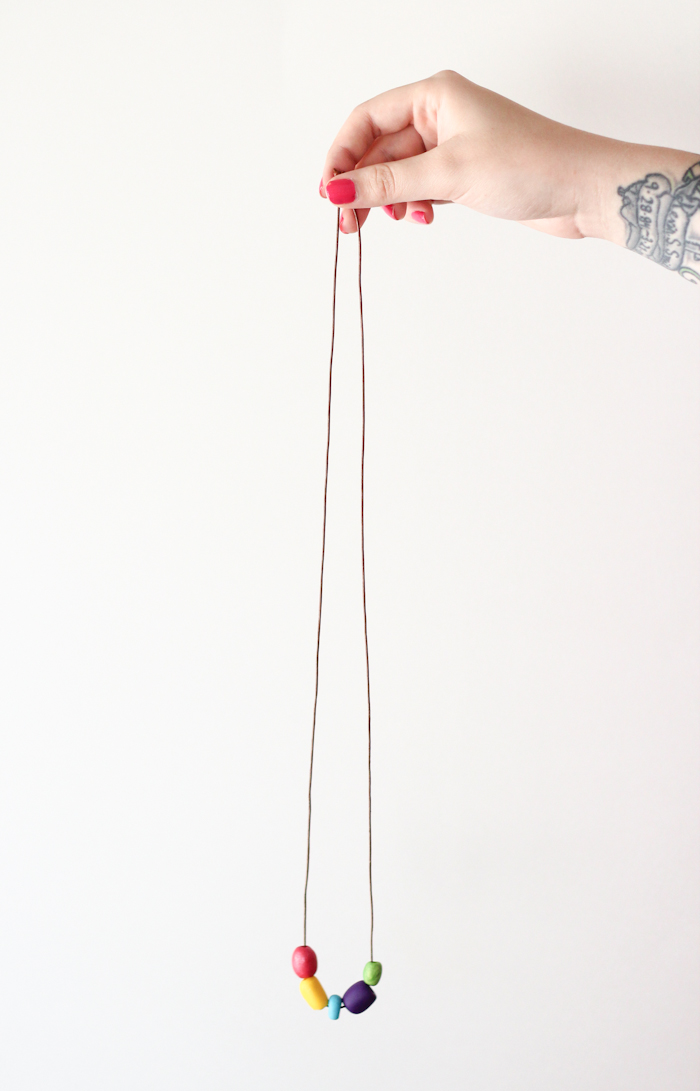 Clay Beads are a must when it comes to oven bake clay projects! You can use all kinds of colors and make all kinds of shapes. Then use those beads for necklaces like this or keychains and lots of other creations.
10. Marbled Clay Planters
If you have small plants like air plants and succulents you must make these tiny planters! You can make them in any color and pinch pots are so much fun.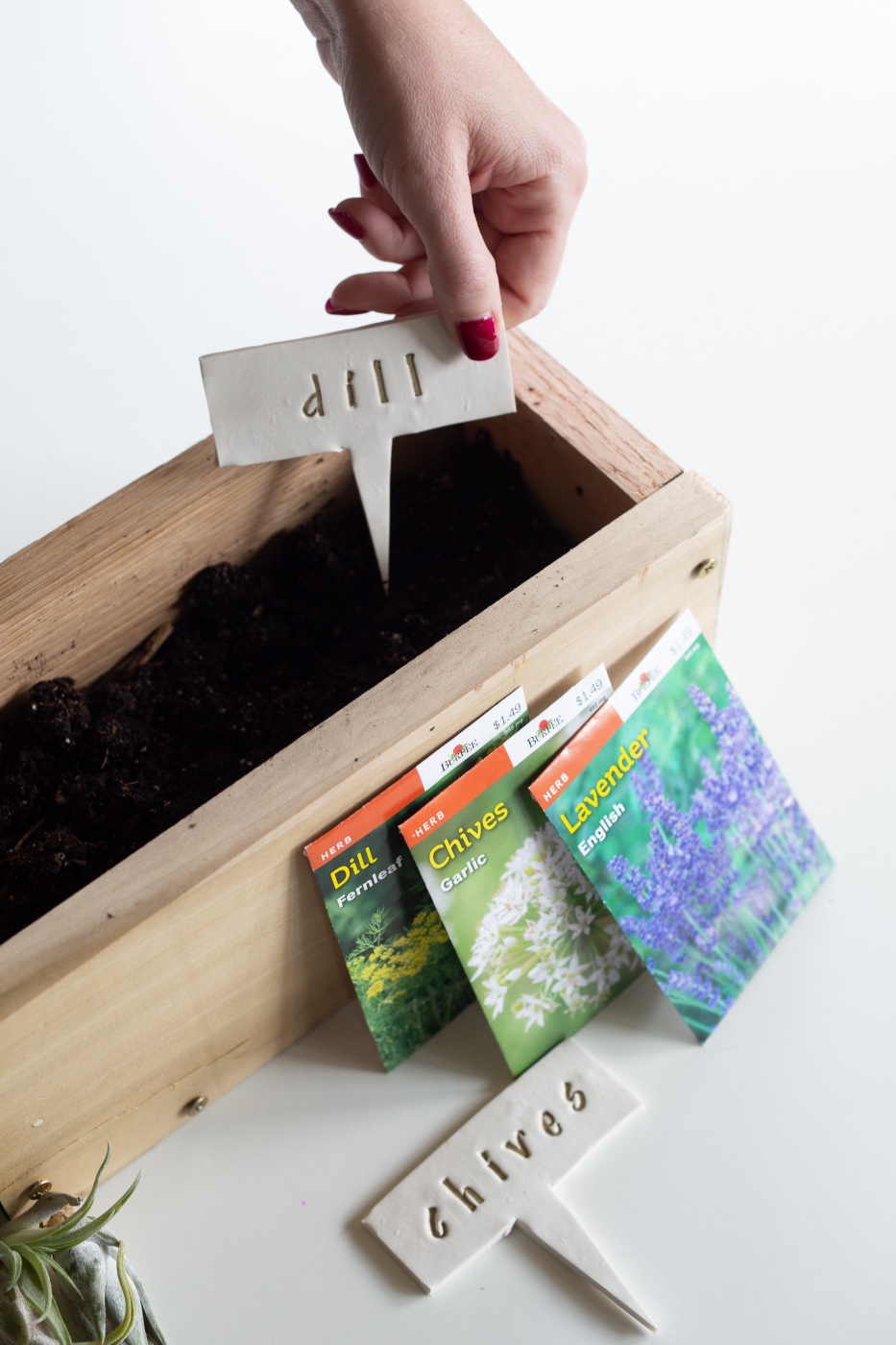 Calling all plant lovers! These garden markers are a great way to be able to identify anything you plant. Make them in any color and use alphabet stamps to press the letters into the clay.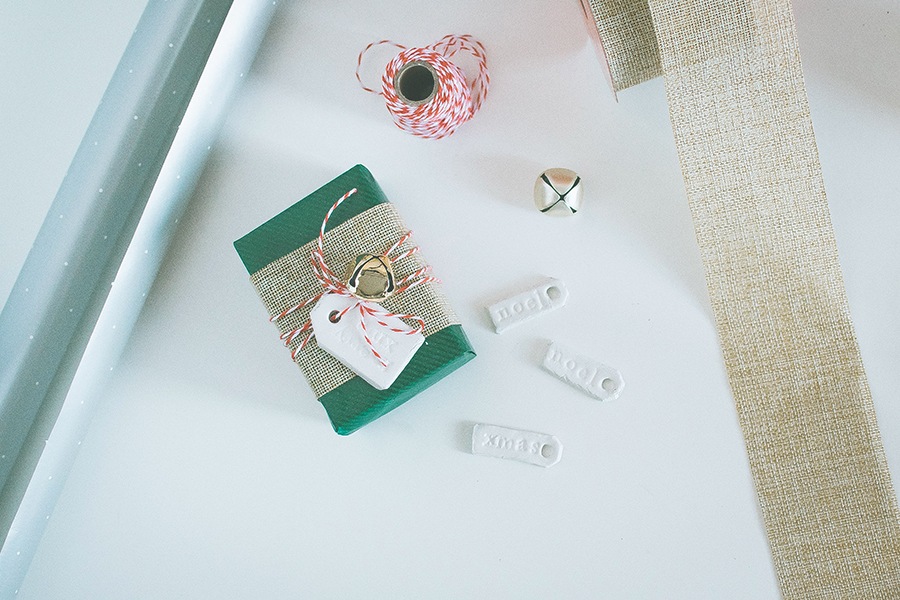 Speaking of alphabet stamps, here's a perfect way to personalize any package. You can write the gift recipients name in clay or you can personalize a message to them like "Happy Birthday" or "Happy Holidays."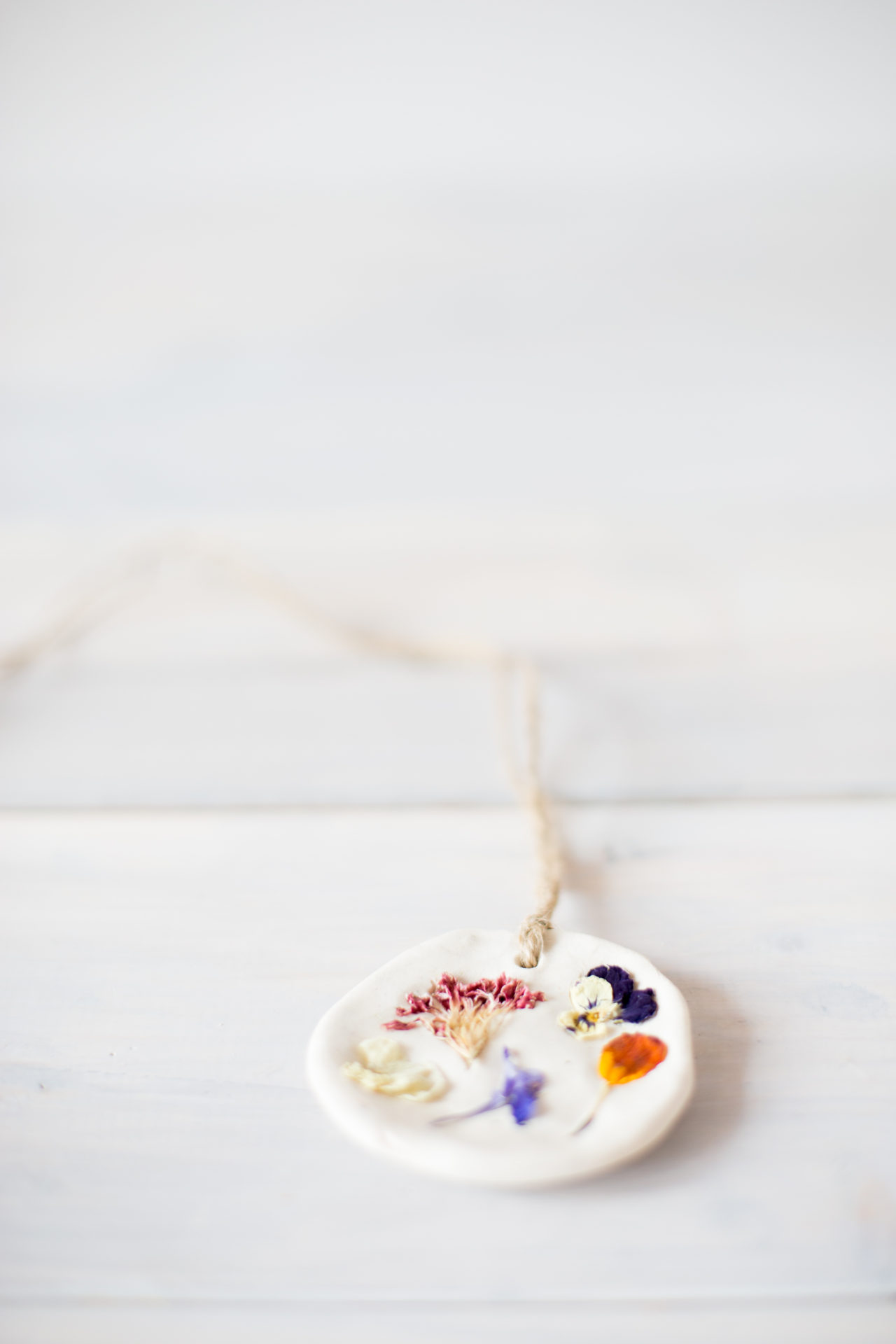 Who knew that adding simple and colorful pressed flowers would make such a statement. These are so lovely I would not just display them during the holidays. They are perfect for anytime!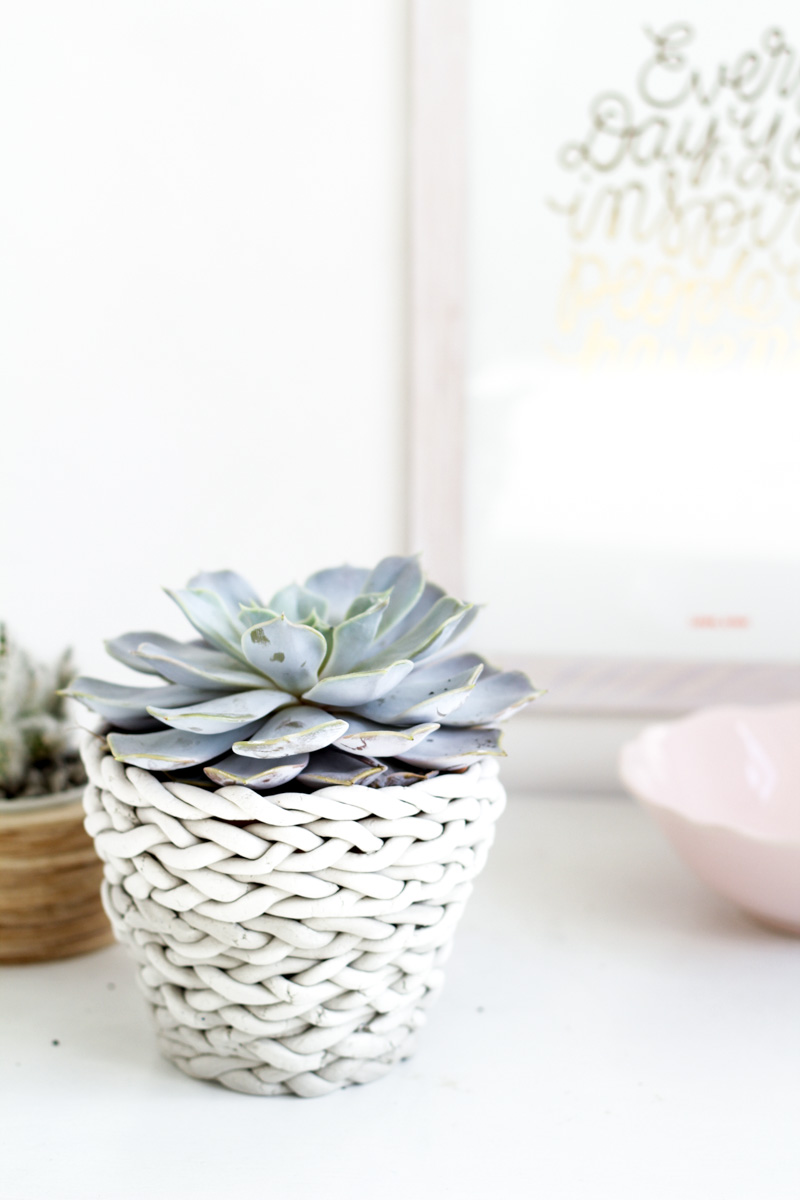 This braided clay wraps around a terra cotta planter to make a clay project that is absolutely extraordinary! To make it you start by making clay snakes, just like when you were a kid!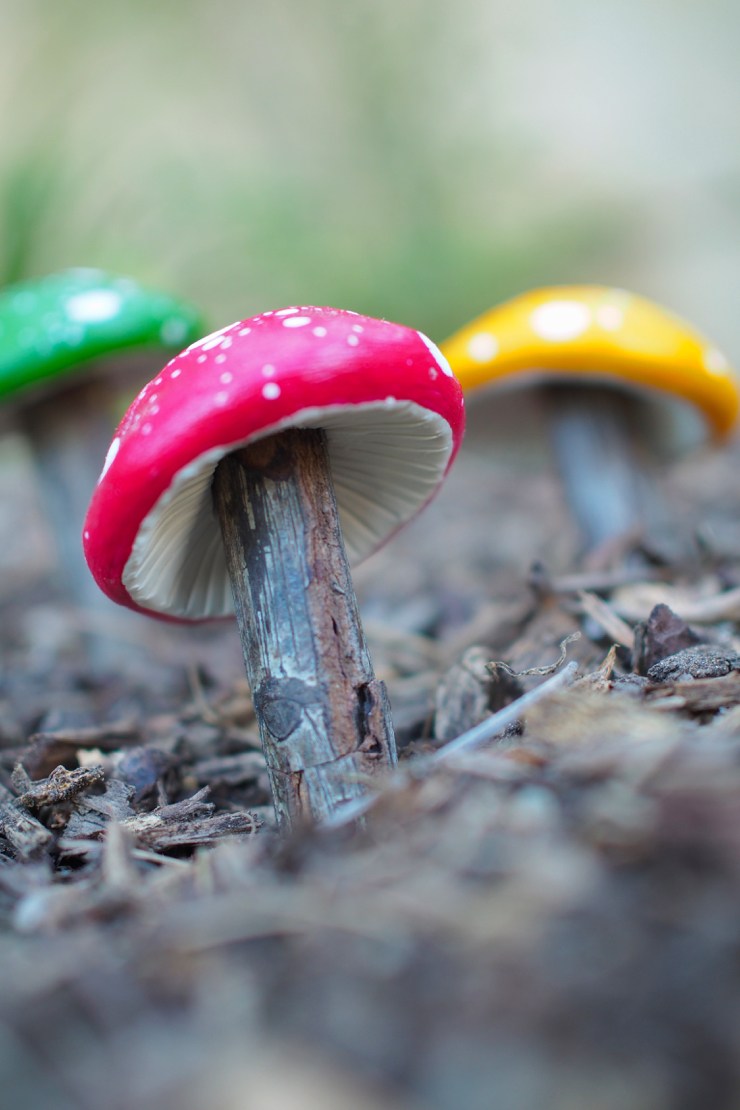 These mushrooms certainly are magical! This blog has all kinds of cool fairy garden accessories you can sculpt in clay and these toadstools are a great one to start with.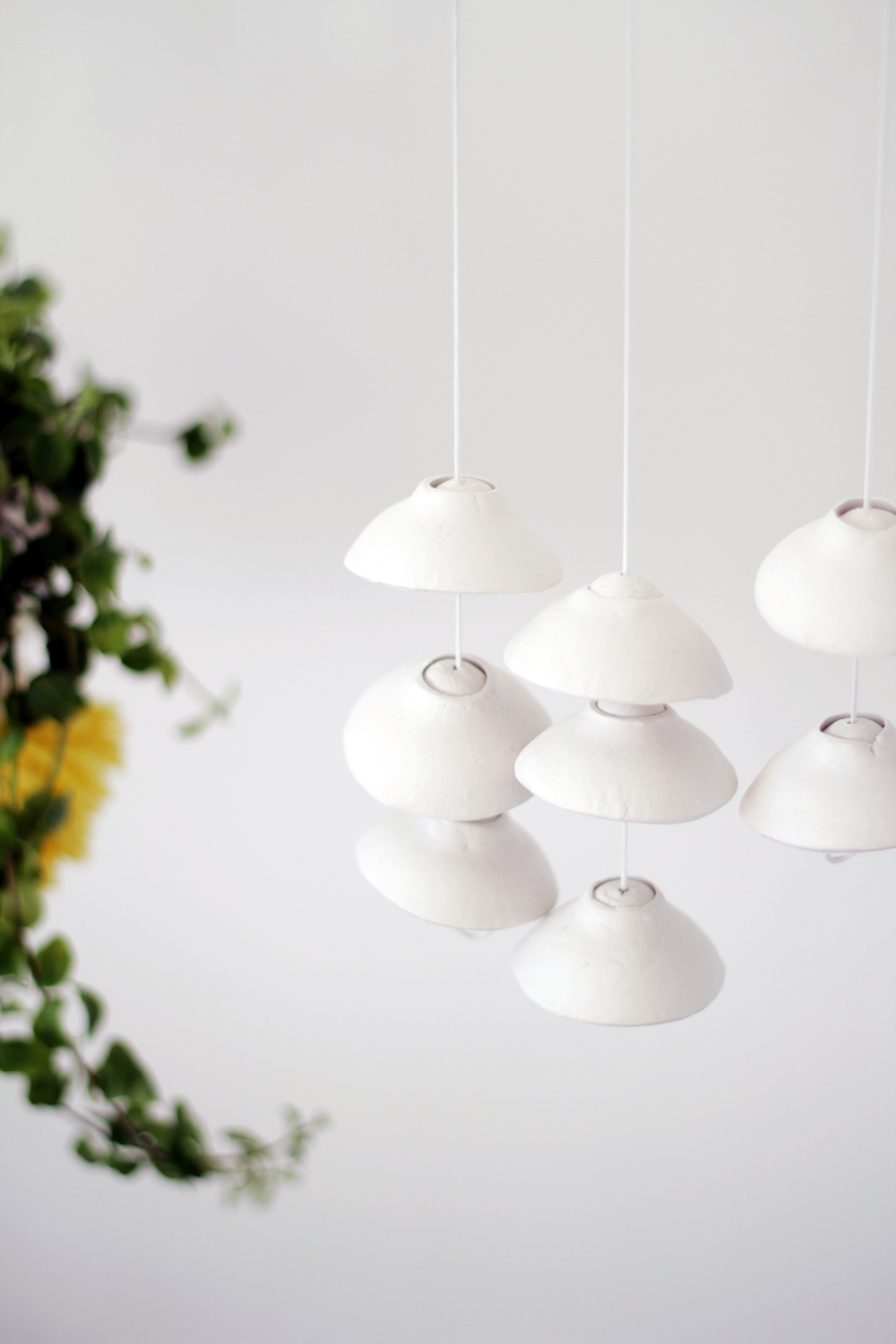 The neutral color of this wind chime sure does make it feel high end! This clay project is perfect for anyone that loves unique home goods.
Want to update your wardrobe? These DIY Rainbow Earrings are totally stylish! And can you believe how simple they are to make?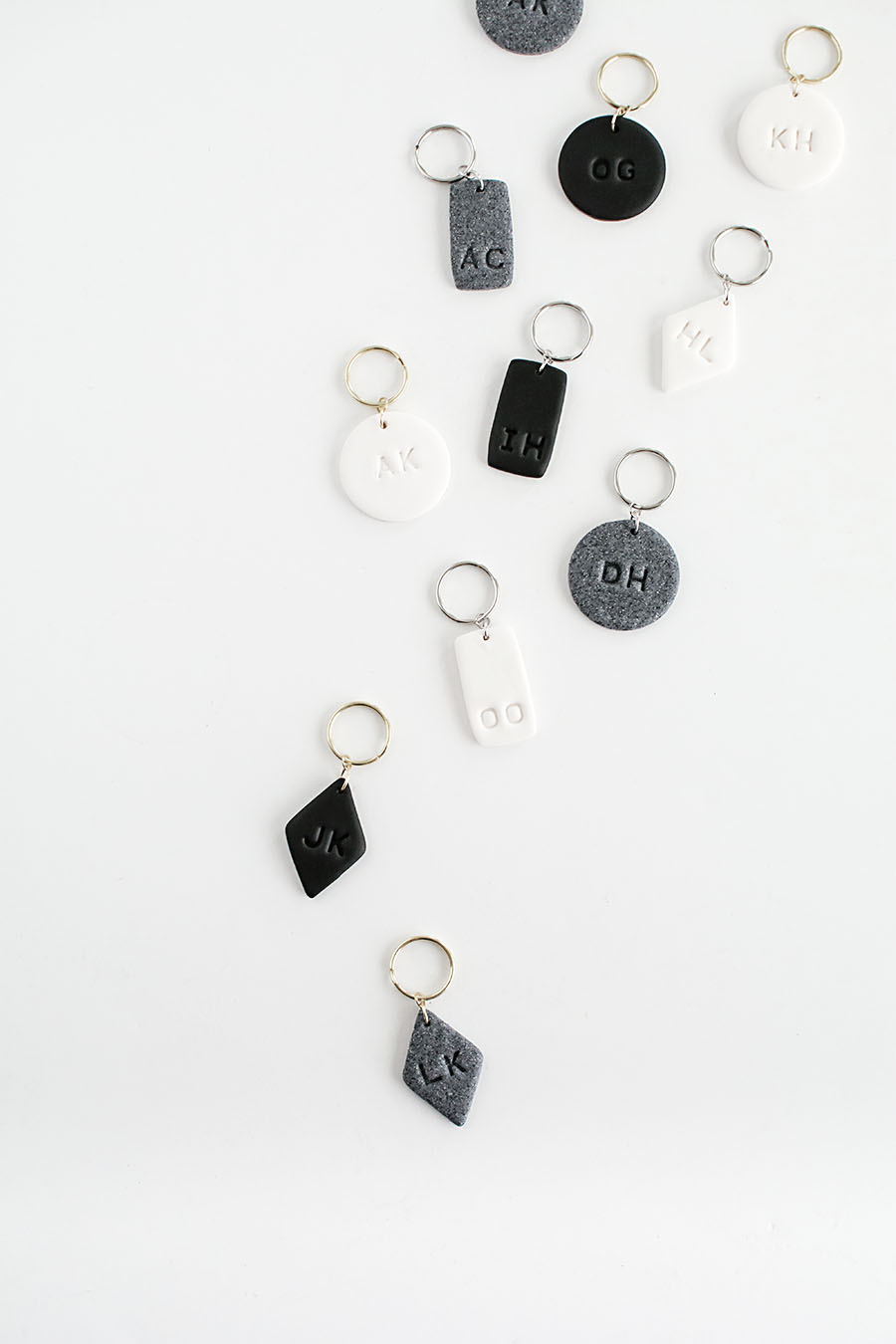 Anything monogram makes perfect gifts for neighbors, friends, and colleagues. These keychains are a perfect way to make something perfect for everyday.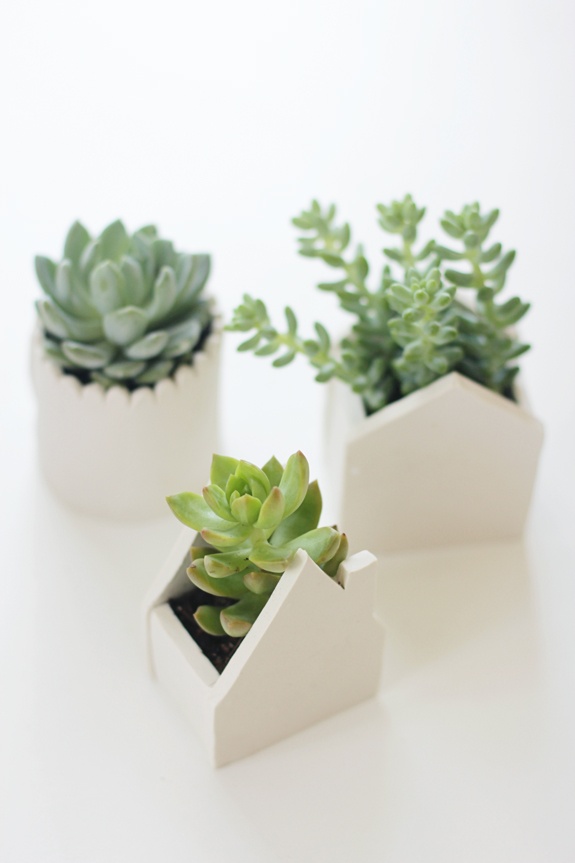 Irrestible right? Why are tiny houses so cute? These little planters are perfect for all of your small house plants and look great as a set.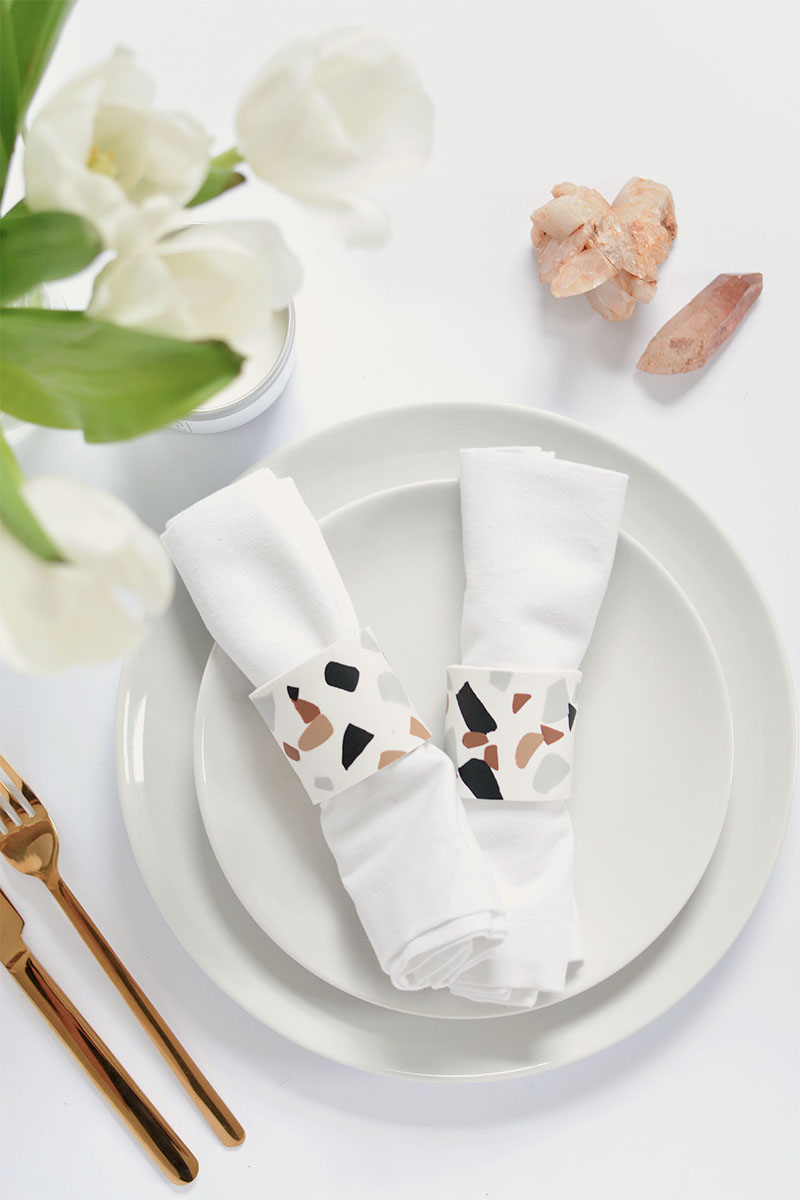 Terrazzo the sequel! These lovely napkin rings are sure to impress any guests! And how much do you love this color palette?
This set of hair pins transforms an updo into something really special. Best of all these hair pins are tiny – thus they use little clay and are so fun to make.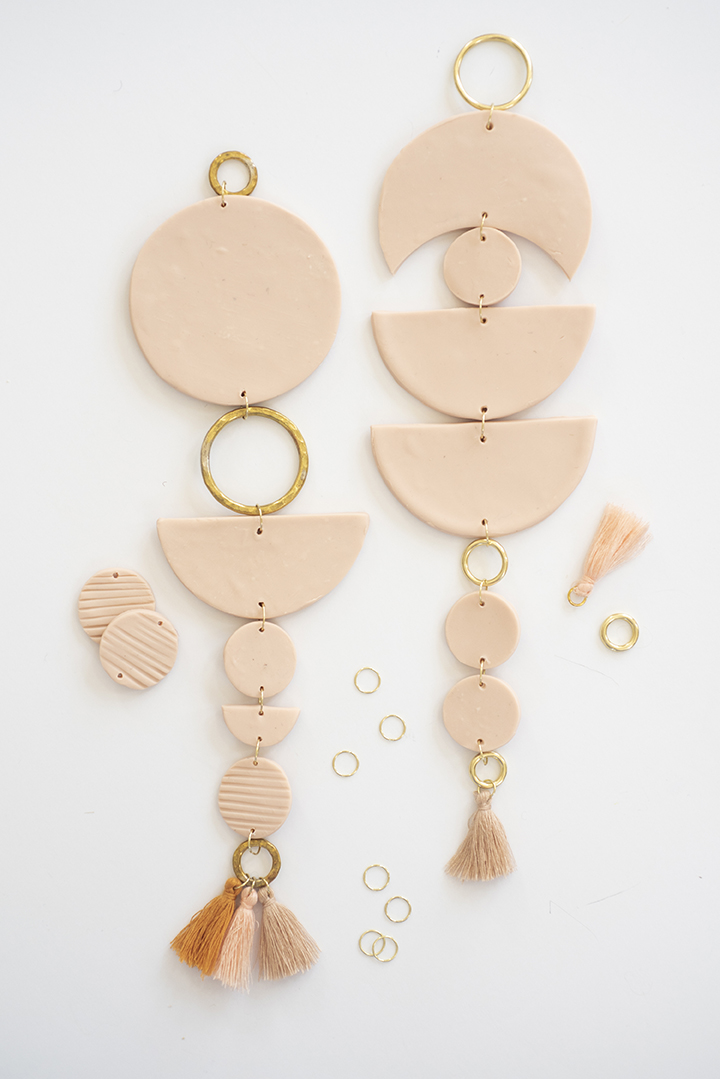 21 is never enough so we had to add one more! And even with our photo wall hanging and moon phase wall hanging above, there are so many stylish clay wall hangings that 2 was not enough! Not only is this wall hanging a perfect color, but these tassels are so much fun.
Of these 21 Most Stylish Oven Bake Clay Projects, which craft tutorial are you going to try? Tell us in the comments!
And if you are ready to have some fun with clay, don't miss our March 2020 Craft in Style Subscription Box! It's full of clay so you can try an array of these projects.
Let's Be Friends!
Insta | Pinterest | Enews | TikTok