This blog may contain affiliate links.
Meet Kristen Jarvis, a young lady who crafts all kinds of mystical trinkets, like fairy-squirrels, and adorns animal skulls with sparkly crystals. They're like sacred talismans, so unique and real that you wonder if they were always like that.. 
---
Please tell us a little about yourself and your artistic background. Where are you from? Where are you now?
I'm a 19 year-old, self-taught artist from North Carolina, and not so surprisingly, still in North Carolina!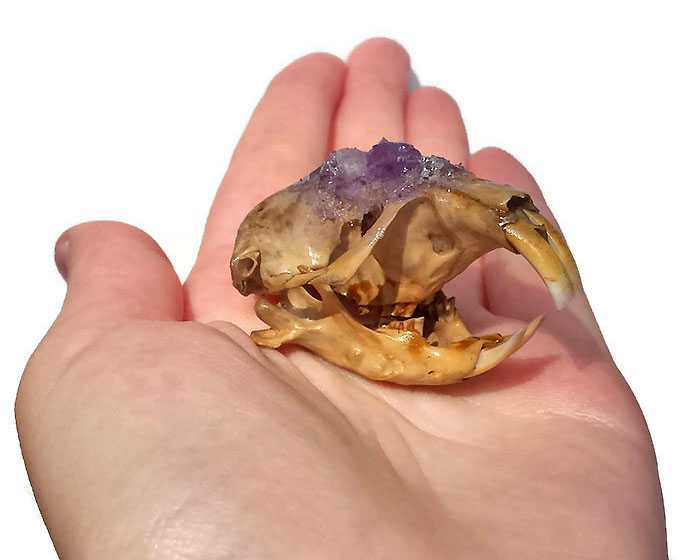 What's your creative process like when you start a new creation? Do you like to sketch and plan or just wing it?
My creative process definitely is more spontaneous! I have to sit at my work area with lots of materials around me and I just start putting things together until I get something that I like at the end!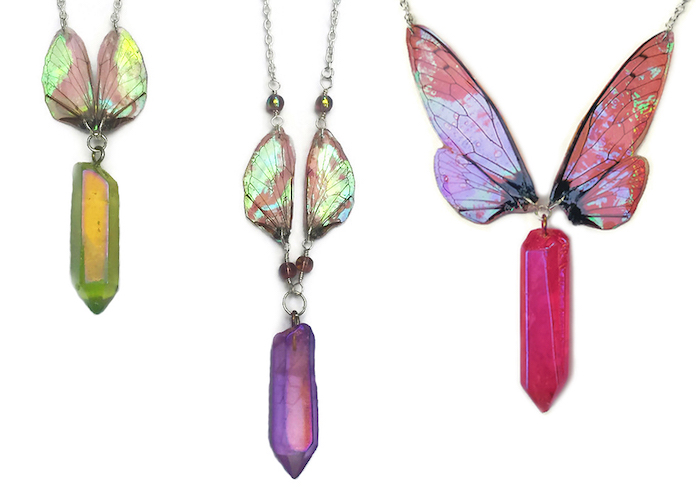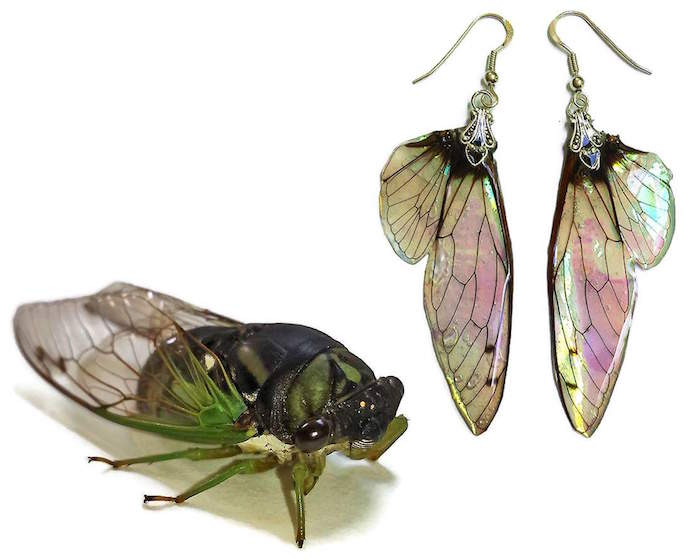 What's your work-space like?
My work-space is a little purple desk in my laundry room, haha! It looks super messy, but it's my organized mess.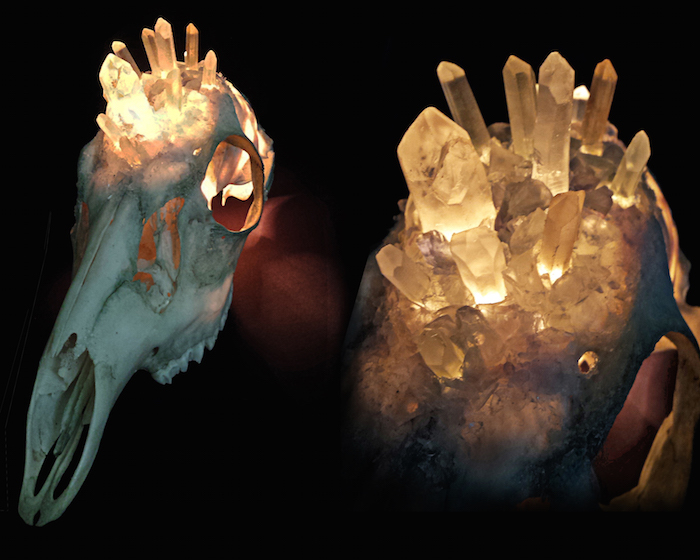 Did you always feel destined to be an artist? Were you ever unsure?
Yes, I've always felt destined to be an artist! If I wasn't, I don't know what else I would do. I was a little unsure about it when I was around 14-17 years old because I hadn't formed my own style yet, and it made me feel constantly uninspired.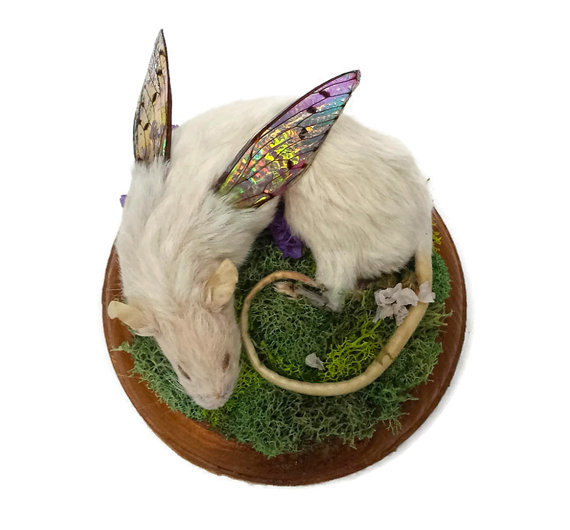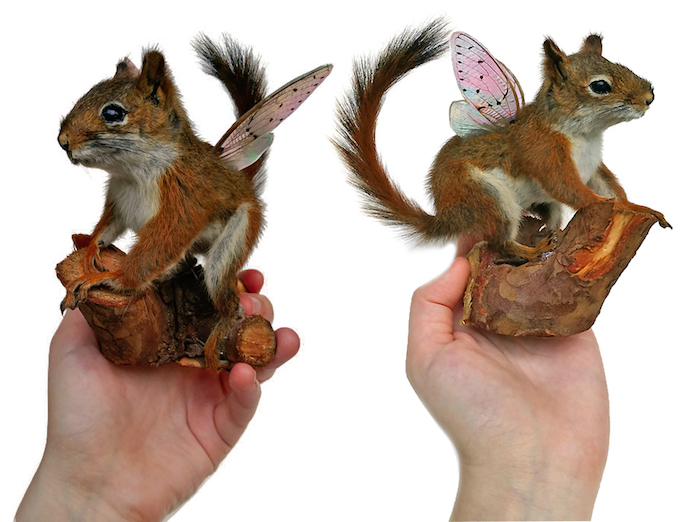 When would you say you developed the style you have now?
I developed the art style that I have now when I was about 17 and 18; however, my art style is still ever changing and growing!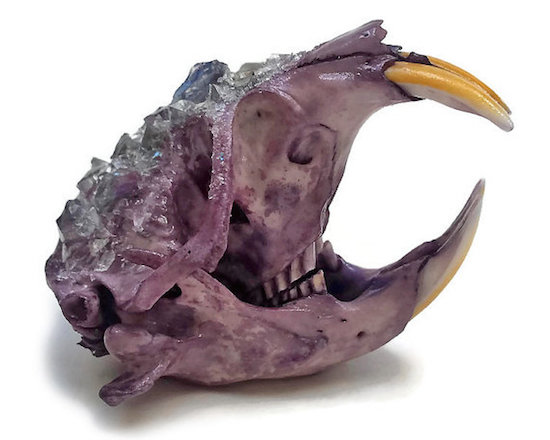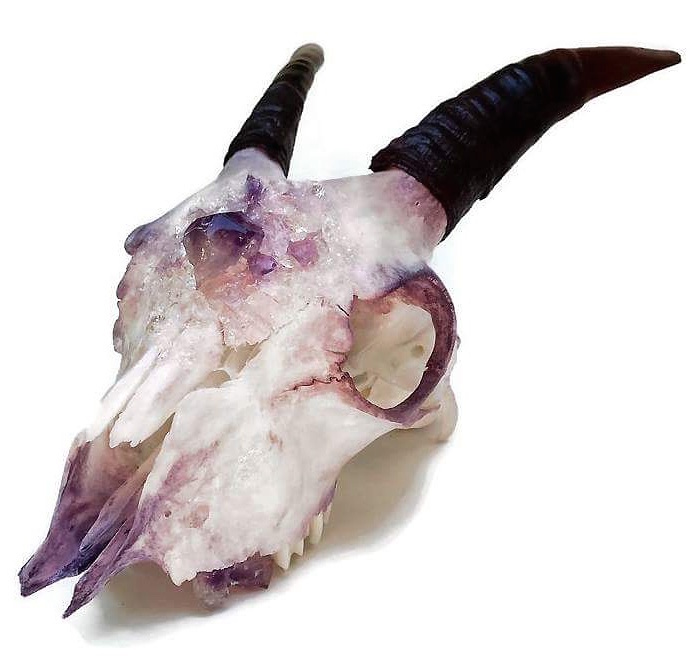 What are your favorite art supplies? Are there any that intimidate you? 
My favorite art supplies are definitely crystals, bones, and insect wings!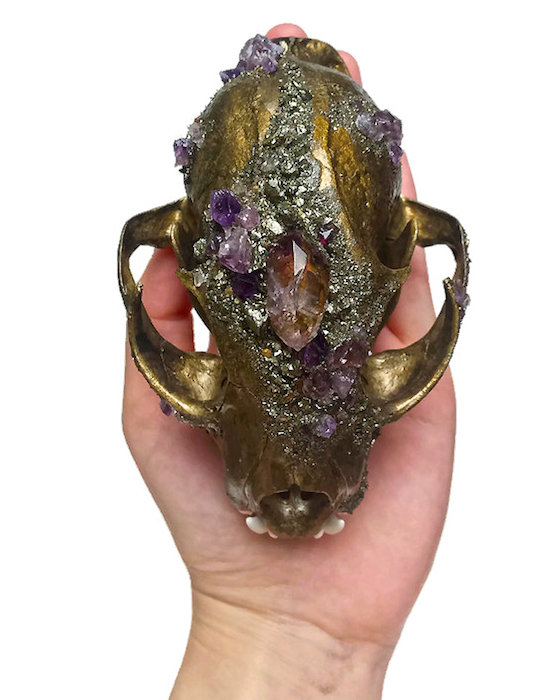 Do you collect anything?
I collect more lighthearted taxidermy and oddities, but specifically I am focusing my collection on rodent skulls.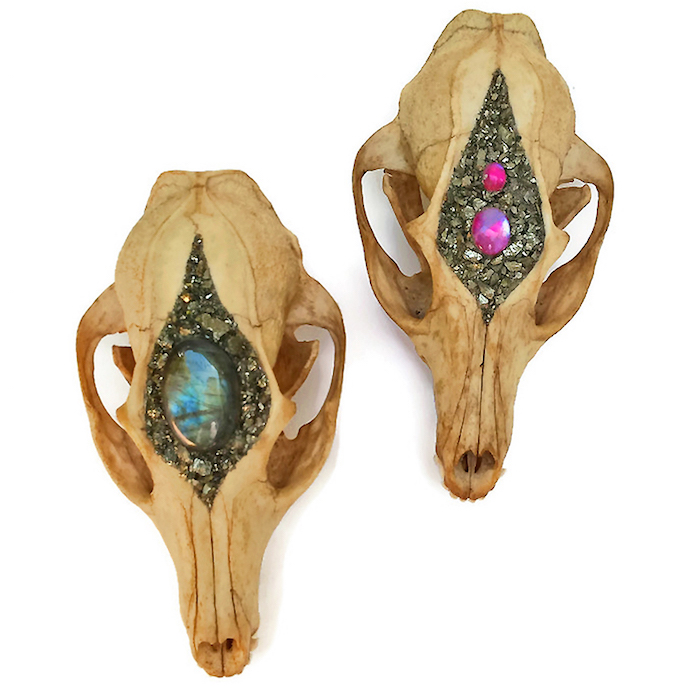 And lastly, what makes you happiest in life?
This is a hard question to answer! There's so many things that make me happiest, so it's hard to choose! If I had to pick only one, there's no doubt that my pet prairie dog makes me the happiest because he's so happy and is constantly sharing his toothy grin with me.
---
You may keep up with this inspiring maker on Instagram, Etsy, Tumblr, and Facebook.
(This interview is dedicated to Jaz Henry, Kristen's number one fan.)

Let's Stay Friends!
Insta | Pinterest | Enews | TikTok