This blog is for the November 2019 Craft in Style Subscription Box. You can find Part 1: How to Make Wood Burned Ornaments here. Find Part 2: How to Make Wood Burned Coasters here.
If you are getting started with wood burning, here is everything you need to know! Wood burning is fun and gorgeous. You do not need to be a professional artist to make lovely objects. All you need are these tips and tricks! So let's get started.
Here's a video where you can watch wood burning live and learn how to make your own coasters.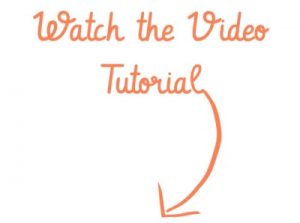 Set Up Your Space Carefully
First of all, a wood burning tool can hurt you, so set up your workspace carefully. If you have pets, you know they can accidentally pull things to the floor. Also remember a time you tripped over a chord and ripped it from the wall. You don't want that to happen.
Instead, create a clear, clean space. If possible plug in your wood burner behind a table or in a way that doesn't create a trip hazard. Once your wood burner is plugged in, treat it like a hot object. Don't touch any part of the metal. And even once it's unplugged be careful until a wood burner is completely cool. It should cool in less than 10 minutes.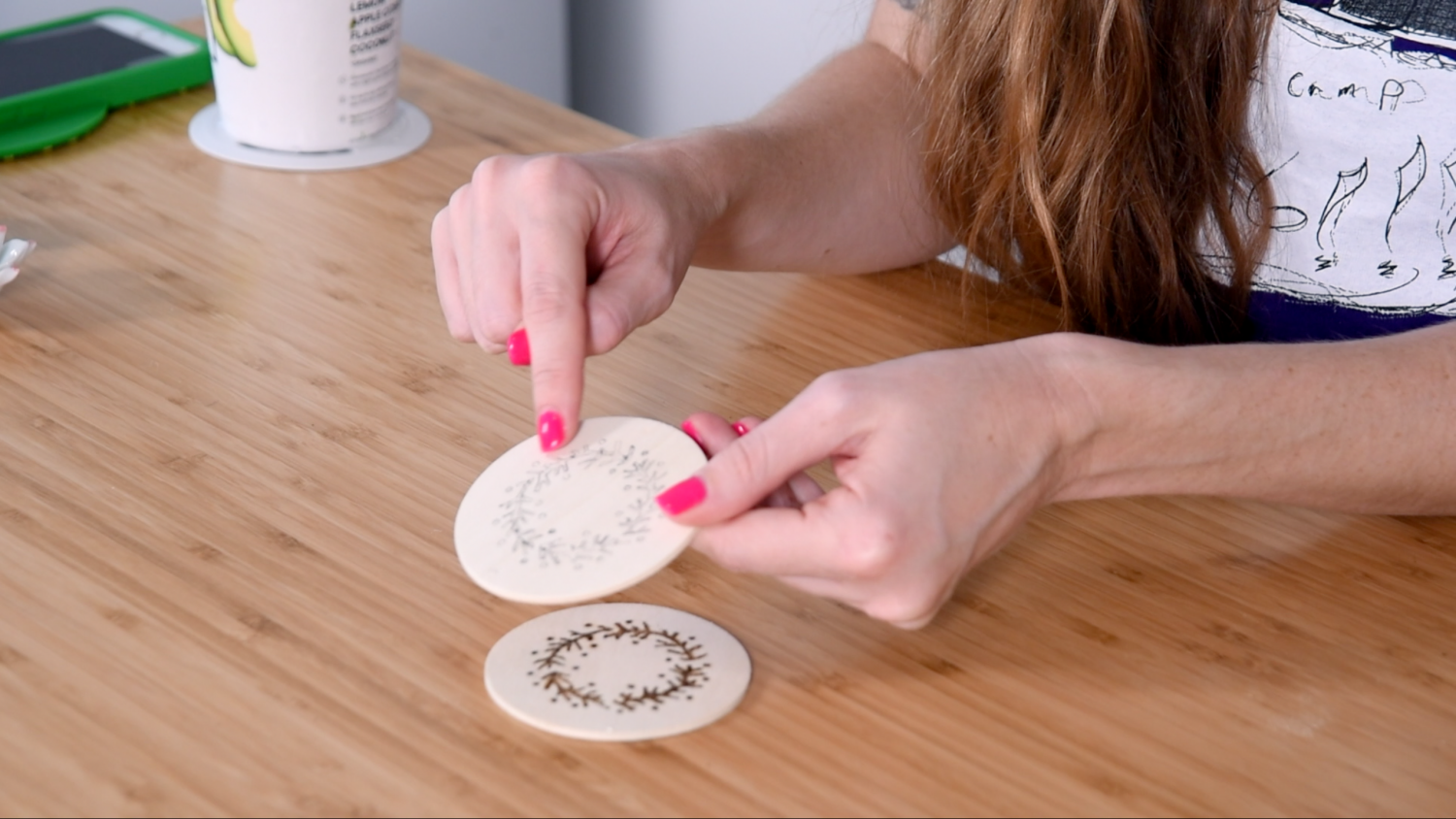 What Kind of Wood You Can Wood Burn
You can wood burn most types of raw wood but you should never burn anything that's already stained. If you burn stained wood you run the risk of breathing off gassing wood stain. So instead, burn raw wood, then stain it.
As far as the types of objects, it could be anything! You can wood burn coasters or ornaments. You could choose a large plaque or a keepsake box. One of my favorite pieces to see wood burned is a rustic wood sign kind of like this.
Most people prefer to burn on smooth, sanded wood to get even lines. If you use rough wood, expect your wood burning tool to follow the grains of the wood. You may end up with uneven lines in your design, but it will still be gorgeous!
How to Hold a Wood Burning Tool
Hold a wood burning tool just like a pen and treat it like you are writing a letter creating smooth even motions. I have a wood burning tool that has a temperature adjuster and I keep it at medium. If your wood burning tool gets too hot, it's hard to move easily. In this case dotting the heat on the surface of the wood is easiest.
You can regulate the temperature to create a slightly lighter shade of brown. This will take longer. But most wood burning projects will create a dark oak looking color.
A Million Different Wood Burning Tool Tips
There are simple tips, like a solid tip burner (that's what I have on my wood burner) and shaders that are included in every wood burning tool kit. You can additionally find tips with alphabetical letters and cool shapes! There's a lot you can do with special tips. Just check out this video here. Quick tip: never change the tip while it's hot or you will run the risk of damaging it. And 2: Use pliers to make sure your tip is firmly in place before using it.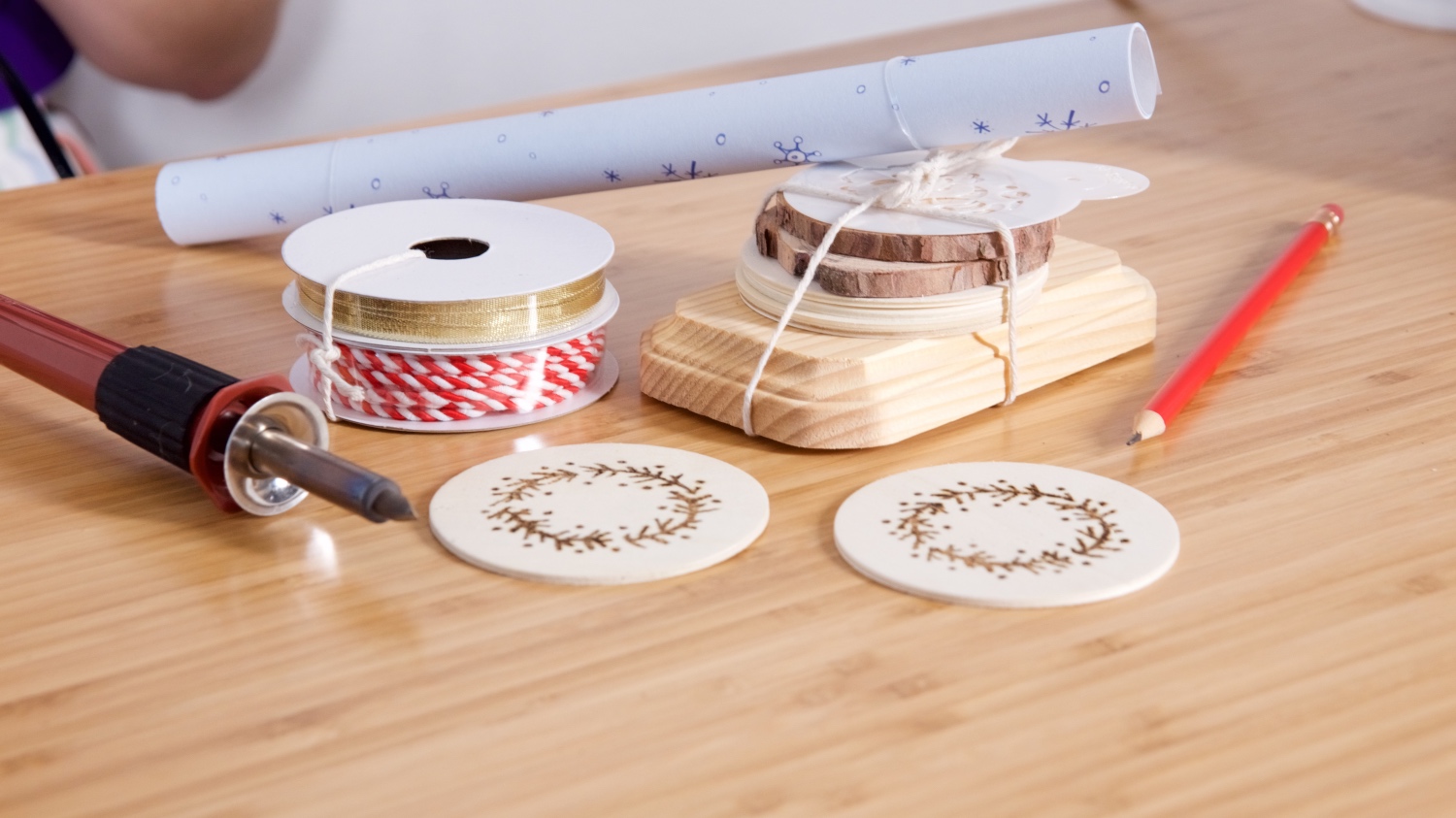 Free Hand Draw or Use Stencils
Now when you are ready to make your own wood burned designs, there are a couple of techniques you can use. First, you can free hand by either drawing on the wood in pencil and burning over the lines. Or you can free hand wood burn without a penciled image! For that, you better be brave. Wood burning is permanent.
My favorite tool to use are stencils. To use them, just stencil the wood with pencil and remove the stencil before burning the wood. In our next tutorial, I will show you how to do a mirror rubbing stencil which is perfect for lettering. If you know how to do that, you can grab 10 travel stencils here and 6 holiday stencils here that are perfect for this project.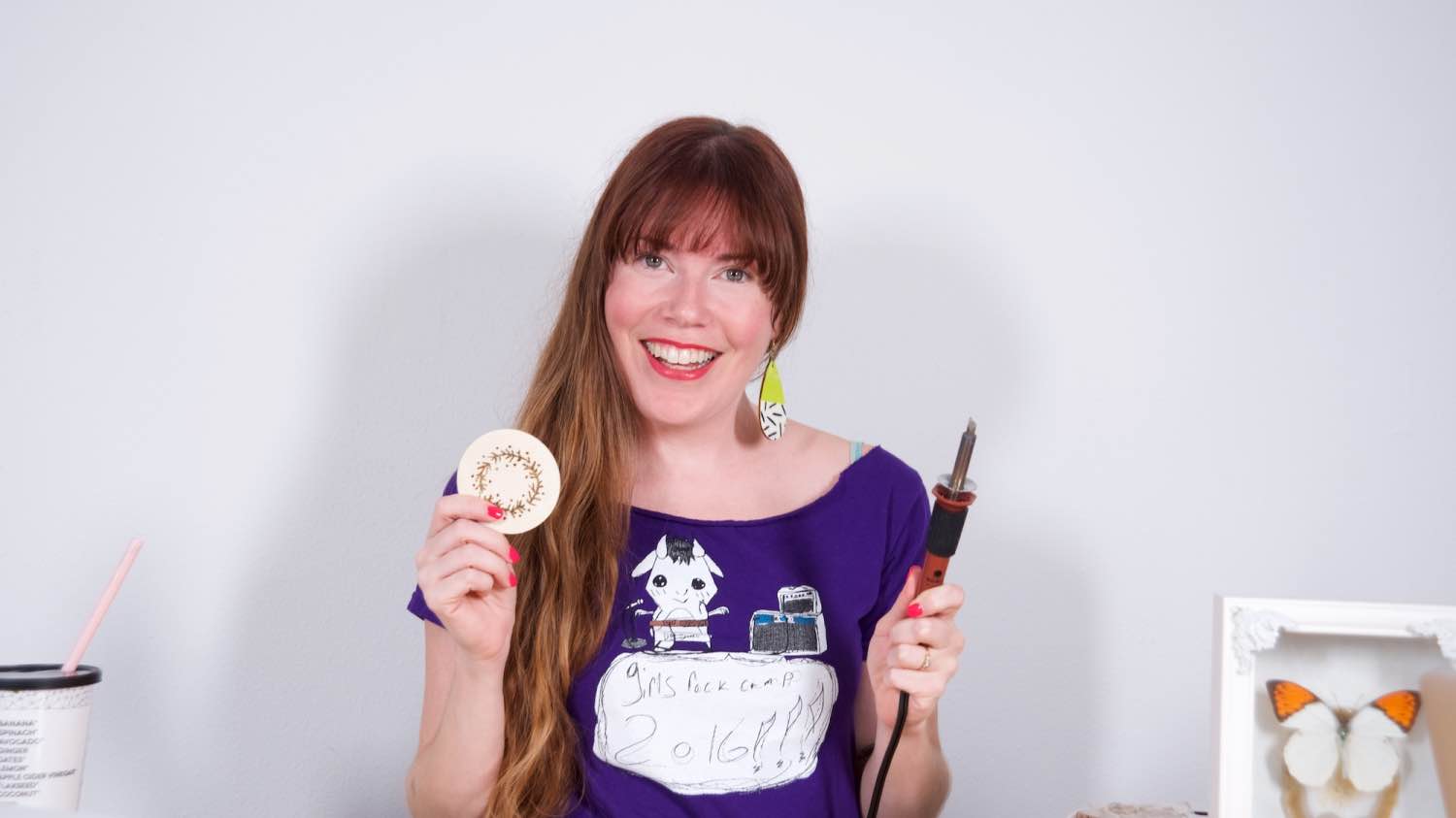 Other Supplies You Can Use with Wood Burning Projects
Here are some other things that may come in handy with your wood burning. Both of these would be used after you burn your wood.
1. Wood Stain: After you burn the wood, you can stain it from light to dark or anything in between!
2. Acrylic Paint: Paint the wood to create a vibrant palette of color!
So what are you going wood burn? Tell us in the comments! And if you want to shop your own wood burning supplies and tool kit, get the Craft in Style Subscription Box November 2019! It has everything you need and everything you see in these images.
Let's Stay Friends!
Insta | Pinterest | Enews | TikTok