Valentine's Day is all about showing the love, but it doesn't have to just be about romantic love. Even if you're keeping your bubble small, grab a girlfriend or two, queue up Bridgerton, make a great cocktail, and spend an evening crafting to celebrate your favorite galentines! I've rounded up 9 amazingly simple and adorable crafts that will make any craft night a hit.
Here's an idea: if you're really trying to keep your bubble small, a lot of these ideas are great for kids 6+. So have a cute Galentine's Day date with your daughters and make some crafts together!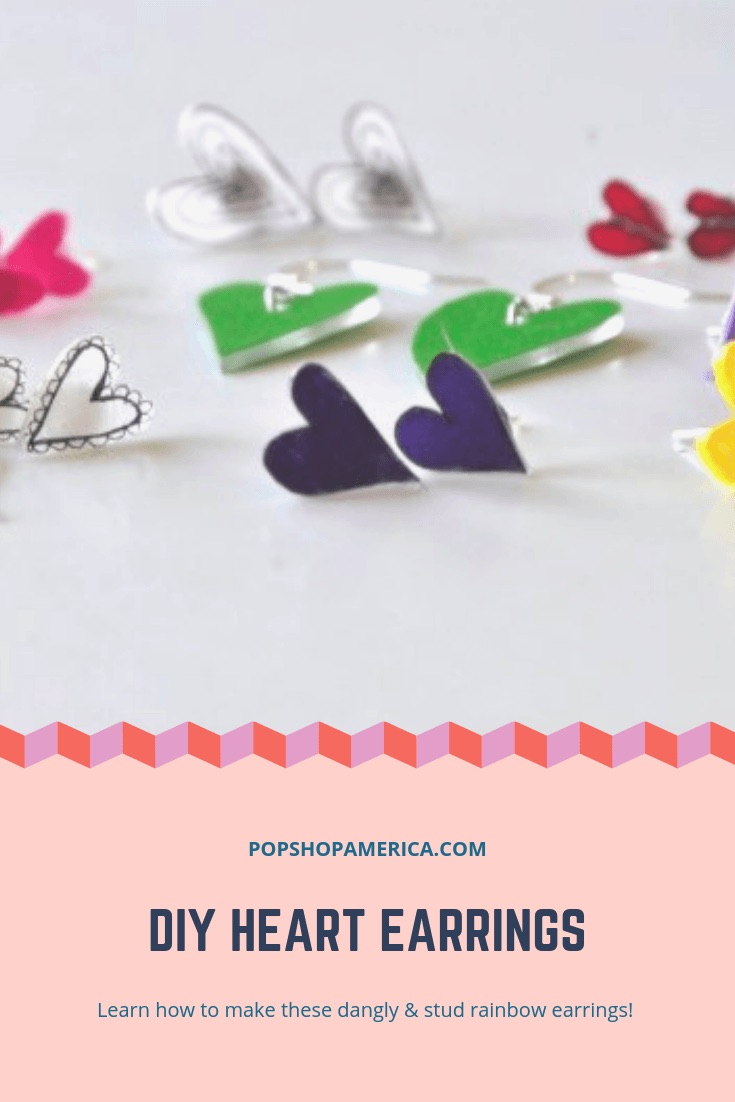 Hearts are the quintessential symbol of Valentine's Day, so making heart earrings just seems completely appropriate, doesn't it? These earrings can be made as studs or dangly, whichever your preference. My preference? Make them both!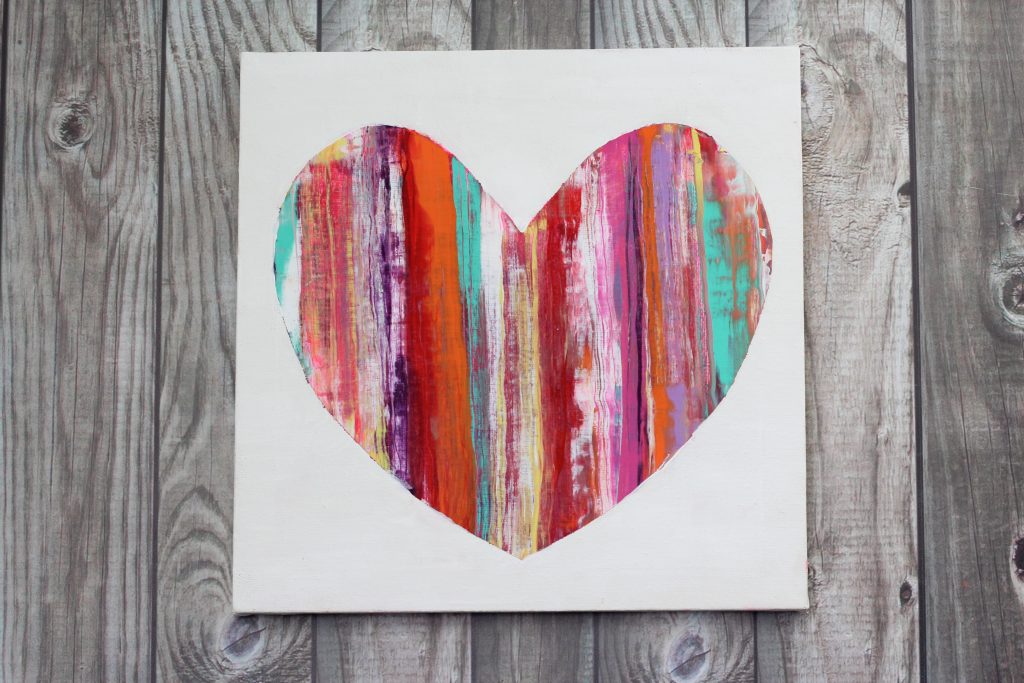 Feeling Nifty created 3 different heart canvas diy paintings, so you've got lots of different styles to choose from. Buy a bunch of mini canvases and try all three, or grab a big canvas and choose your favorite! Bonus: no paintbrushes needed to make these! The credit card canvas heart painting is my absolute favorite – so creative, cute and simple.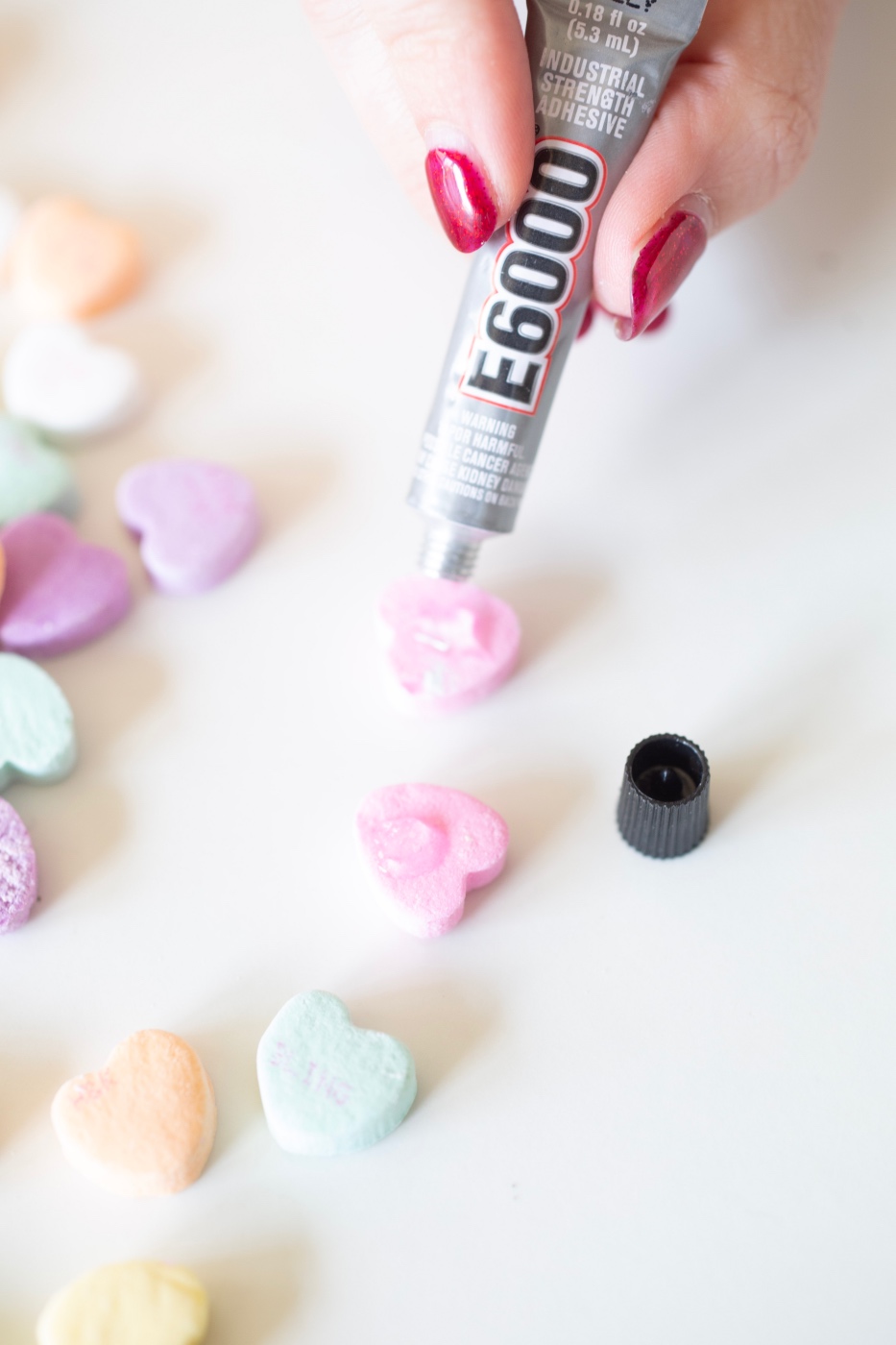 These DIY Conversation Heart Earrings are a great ay to use up some of those conversation hearts that always make their way into your house. Grab some earring posts and backs from your craft store, some good craft glue, and make these simple earrings. Since they're a pretty quick craft, pair them with another fun craft, like the DIY Heart Earrings listed above.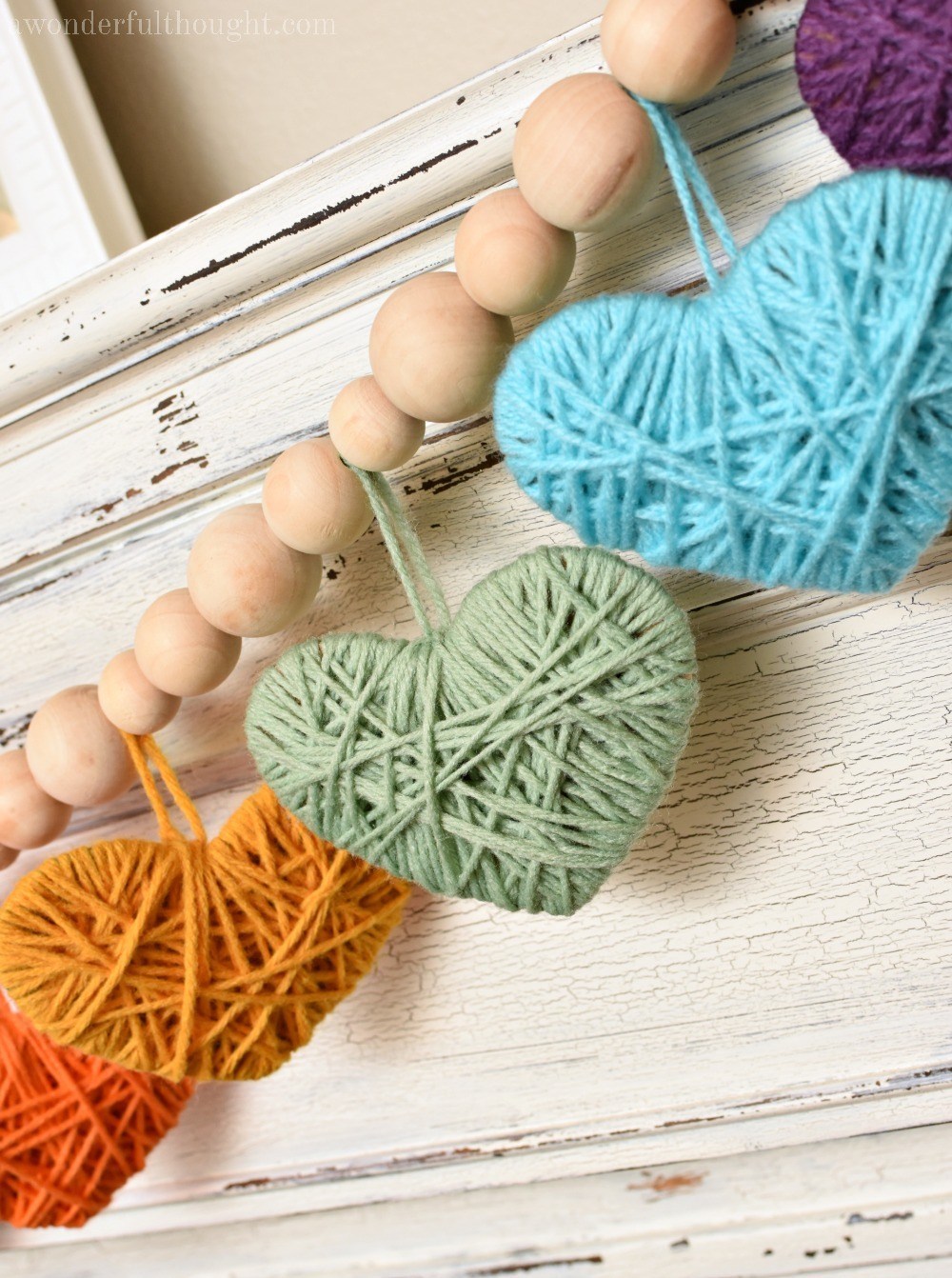 How cute are these yarn hearts from A Wonderful Thought? I love DIY garlands to hang on my mantle, and this would look so cute! I love the idea of making it with red, pink and white or with a rainbow of colors. This would be a great one if you have younger crafters joining in – since COVID means we have to keep our bubbles small, this would be a great way to have a Galentine's date with your daughters!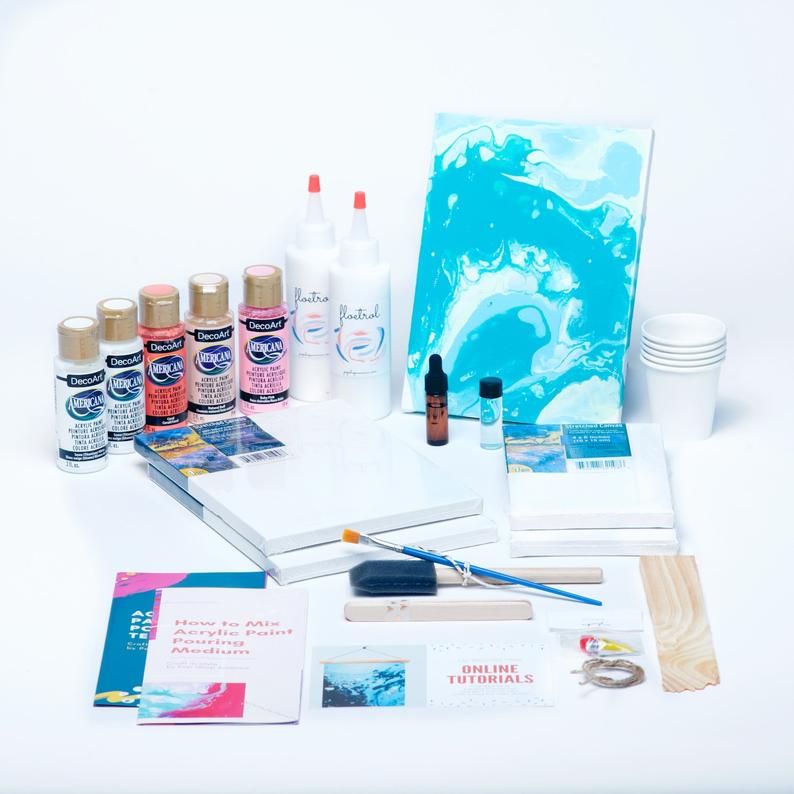 Acrylic paint pouring is a popular craft for our Pop Shop America crafters, and with good reason! It's easy, fun and so versatile. There are so many things you can do acrylic paint pouring on – canvases, ceramic coasters, and so much more. You can purchase full acrylic paint pouring kits, or you can gather your own supplies and follow the directions on our blog to make your masterpieces. And we've got a list of the 15 best acrylic paint pouring tutorials to help you get started, too!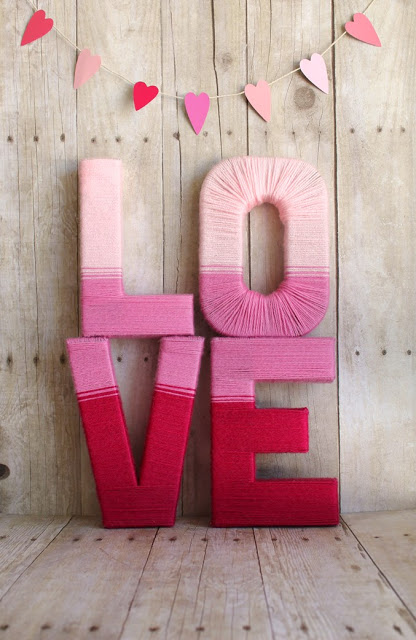 I'm in love with these adorably easy yarn-wrapped letters from Sisters Suitcase Blog. All it takes is some paper mache letters – which you can find at most craft stores – colored yarn and hot glue. You could spell anything you wanted – LOVE, VALENTINE, BE MINE, or anything fun you can think of! I'm imagining how cute these would be for all different holidays – and how fun these would be to make with a drink in hand and a couple friends!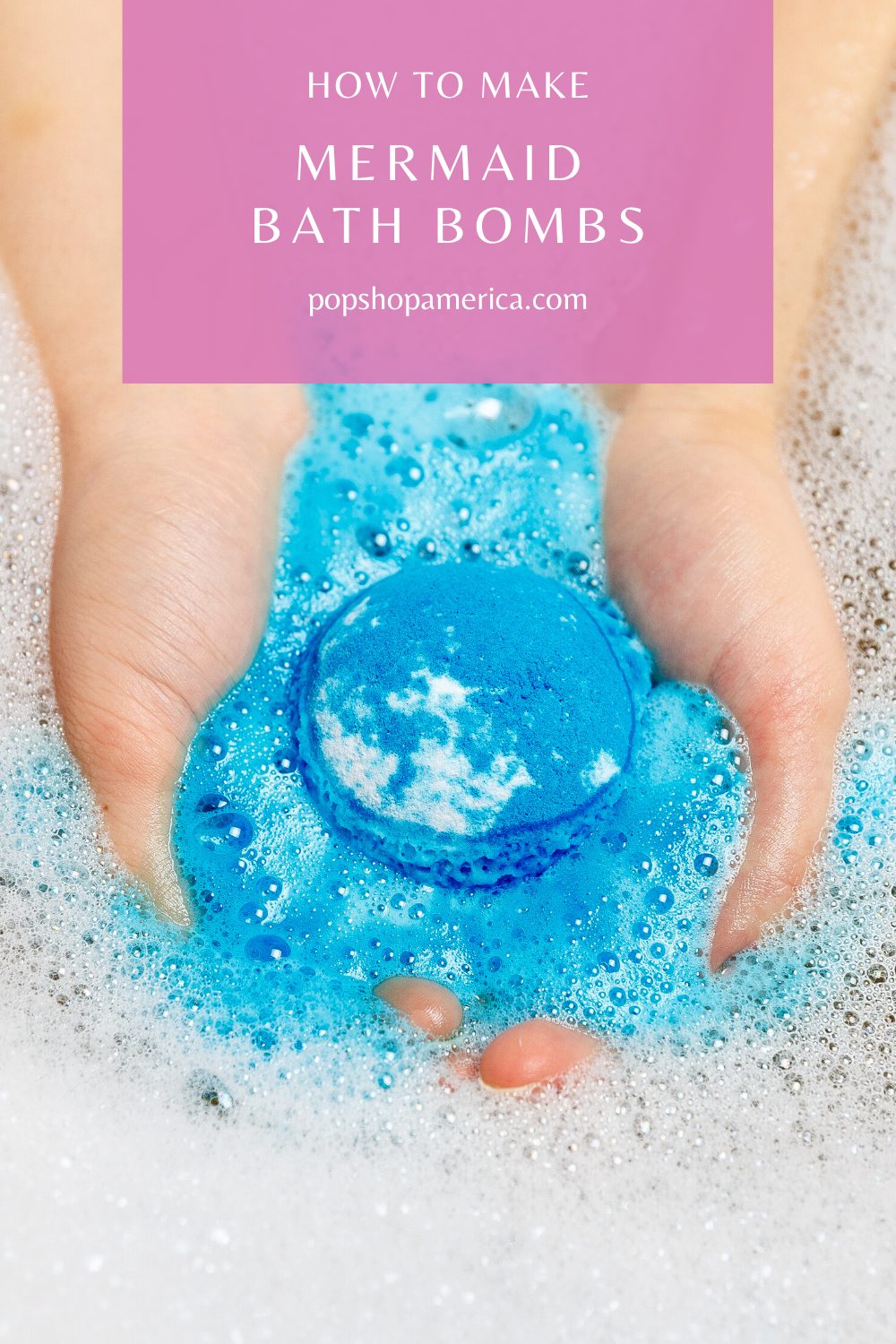 Bath bombs are one of my favorite gifts to receive, because baths are my favorite way to spend my much-coveted 'me time.' Pop Shop America has you covered on all the fun, unique bath bombs to create with friends and then go home and relax all by yourself
These Mermaid Bath Bombs are so cute and sparkly – the blue color is gorgeous! And they're ocean scented, too!
These Lemon Meringue Bath Bombs are scented with essential oils – natural, relaxing and oh-so-scrumptious smelling!
And these adorable Cupcake Bath Bombs are made in little silicone cupcake molds, so they look like cute little cakes! Yo u can scent these however you like, too.
My recommendation? Set up stations and grab a friend to make all three types of bath bombs. A girl deserves a variety of special soothing bath treats!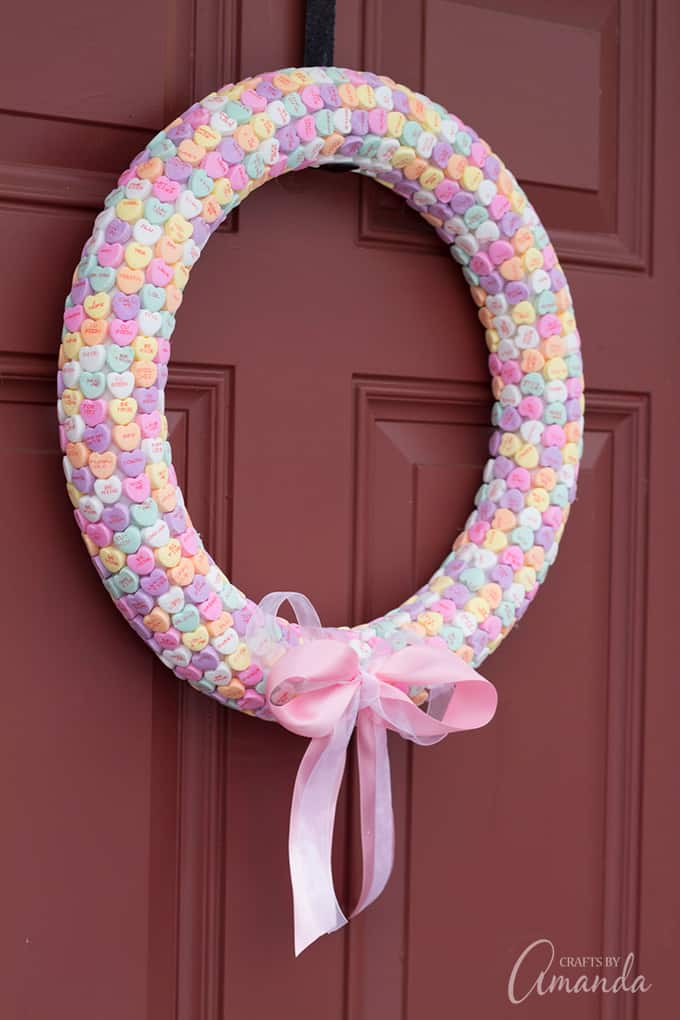 Wreaths are a big hit for all of us here at Pop Shop America, and this Conversation Heart Wreath from Crafts By Amanda is no exception! All you need is a wreath form, conversation hearts, a glue gun and some ribbon. This craft takes some time – an hour or so – to complete, but all the better to enjoy some wine and a couple episodes of Bridgerton while you craft with friends!
And pssst: check out this super simple diy floral Valentine's Day wreath that would be a perfect companion to the conversation heart wreath!
These Valentine Sock Gnomes from Hello, Wonderful are so cute! Gnomes are such a trendy decoration for tiered trays, mantels and more, and these guys are made from socks. You know all those cute fuzzy socks you find in the Dollar Spot at Target? Those socks make these adorable little gnomes. They're so simple to create but they're such a fun craft to do!
I can't wait to see which crafts you and your friends decide to make first! How are you spending Valentine's Day this year?
Let's Stay Friends!
Insta | Pinterest | Enews | TikTok